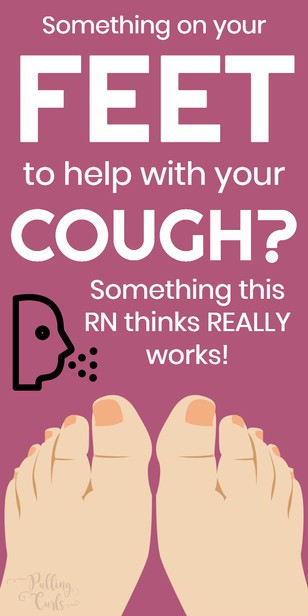 Sure, menthol for coughs. The fumes come off your chest, you inhale them and it opens up your airway so you can breathe a little better, and get a good night's rest.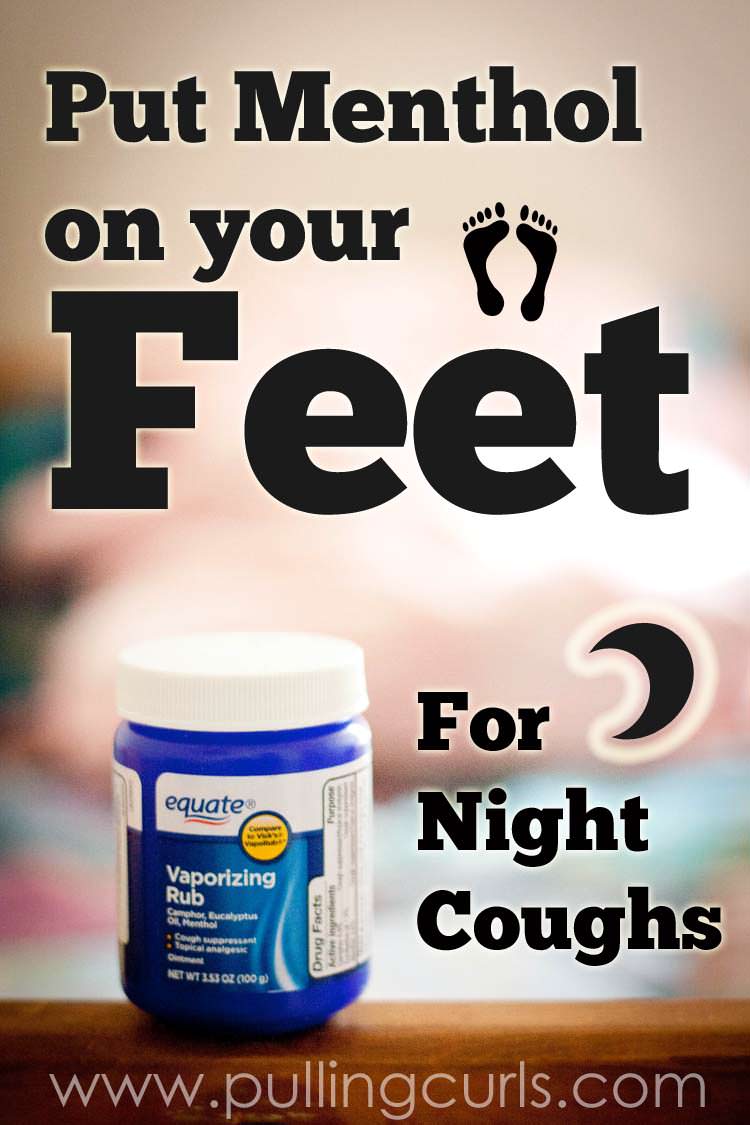 Wait, you want me to put it where?
Yes, put it on your feet. Slather it on, like you wish you could butter your toast. That's right, nice and goopy. Now put a pair of socks on over it. These should probably not be your favorite socks, but in my history I've been able to wash them just fine.
Then, go to sleep.
Sure, hydrate, grab a humidifier but somehow the thing that fixes my cough the quickest is this one.
Now, I'm talking a dry, hacking cough that keeps you awake for no good reason. If you have a productive cough (aka, you're coughing stuff up) this may not work as well as your body is trying to keep itself from drowning.
I've tried it on my kids many times, and on myself. I'm not going to say that it works 100% of the time, but enough that I still try it with fairly good success of a better night's sleep.
Have you tried it? Don't miss out my ear infection, fever, or strep throat posts.
If you liked this post — check out my "can't miss" essential oil blend, and check out my other family health posts below that:
[pt_view id="d218d8581b"]