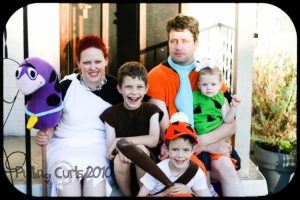 Erickson Halloween Circa 2010… no, this isn't what we're doing this year.
I know when this all started. I really do. I was picking out stuff for Yoda's hat in Joann's (in 2006, mind you) and it just hit me — I should be Leia, I mean, how hard could it be?
How hard could it be?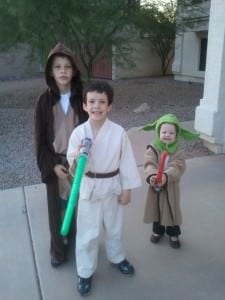 5 years later.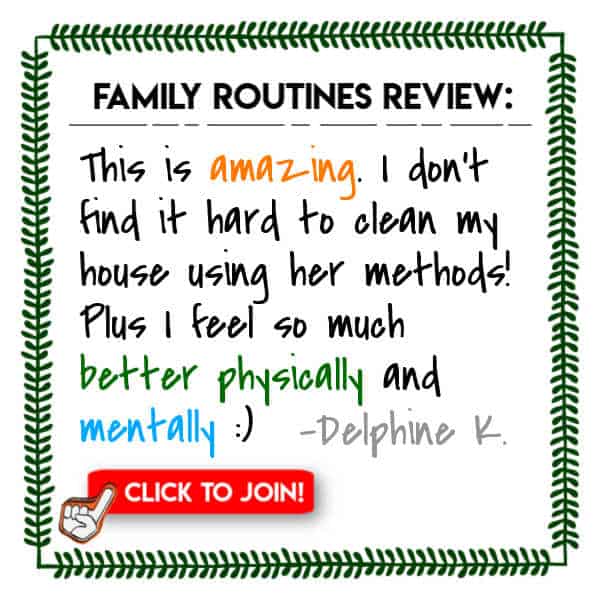 As shown here.
Truth be told, I'm really glad that I thought that. Sometimes I don't really feel like our family has any traditions. But, hello. A whole theme every Halloween? INsanity. It's true.
Sometimes those little thought turn into big things, like this one has. It's taken a LOT of time and thought.
We have some pretty specific rules as to how we pick.
1) Nothing gross or creepy (that is rule #1, I abhor the creepiness that has "crept" into the holiday — I have, in fact, started to boycott the Spirit store — I just can't give my money to stores like that, end of story).
2) We prefer good guys. Although, there always seems to be a bad guy that creeps in… and come to think of it, that is often Drew….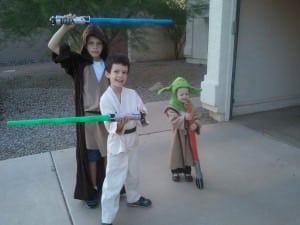 3) Literary characters are what we hope for, but we tend to do movies/tv.
4) How easy it is (this may be #1, but I'd prefer to think it's not).
Anyway, here's a preview. It's a repeat, but I did have to make C a new costume (the other two just got handed down). I will also mention that there was a good 4 or 5 inches taken off my belt. Go me. 😀 Pretty well as cute, 5 years later. 🙂
I hope to have more photos sometime this week. I also hope this is giving my kid lots of memories. Fingers crossed. 🙂