Mormon baptisms are different (and also similar) to many religions. Here's what happens at a Mormon baptism – including how long it is, what to wear and all about LDS baptisms. This post explains what happens at a mormon baptism, what to wear, and what they are like.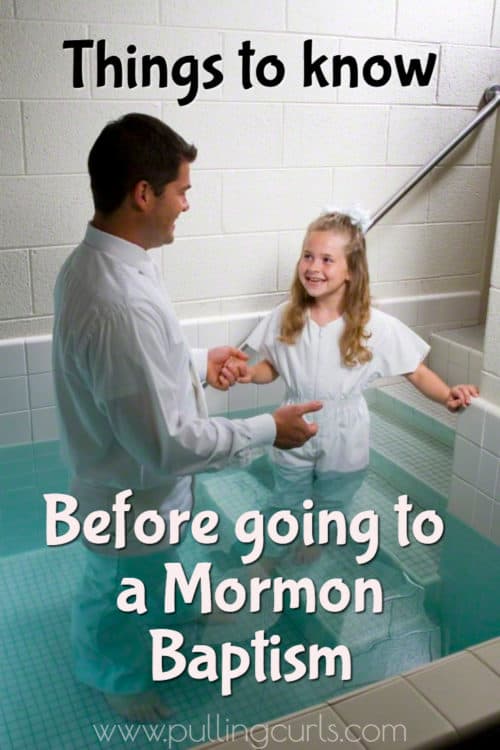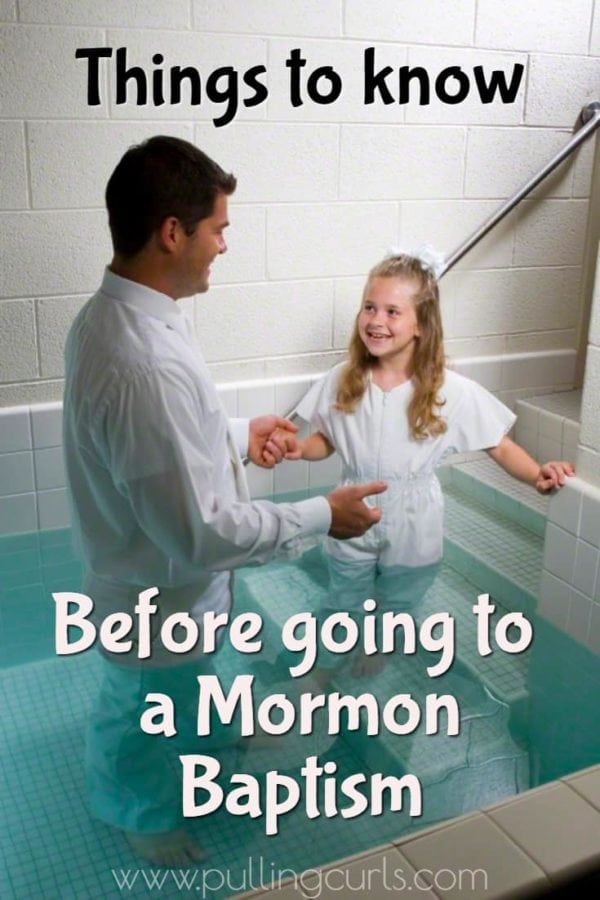 Mormon baptisms are a great opportunity to learn more about the LDS church and to show the person who invited you how much you care about them. Here are 6 things you should remember about an LDS baptism when you attend one.
Sidenote:
My daughter is being baptized a member of the LDS church.  She has turned 8 and that is the age that LDS children are baptized.  She was very excited to invite many friends, but I wanted to be sure they had some idea of what to expect.  I hope you find this post helpful!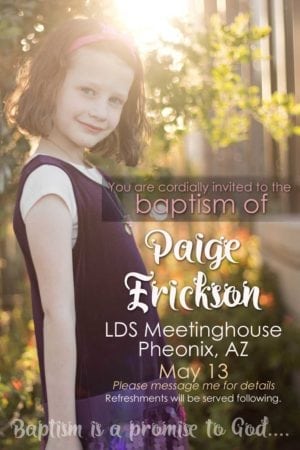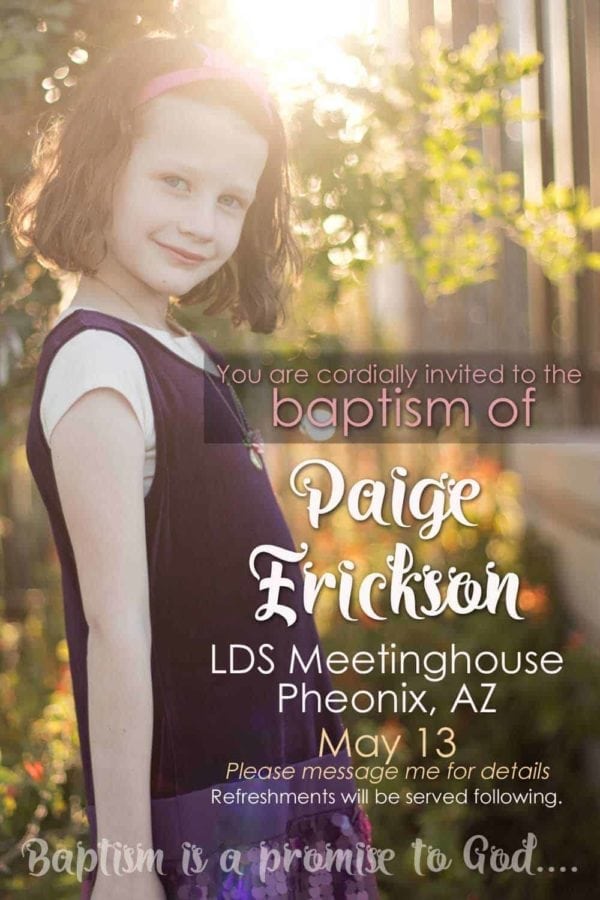 Mormon baptisms are not a spot that we will try to convert you or get you to be baptized.  Don't be afraid to go, just enjoy the service and the happy feelings you get.
What an LDS baptism is like
The full name of the church is the Church of Jesus Christ of Latter-Day Saints, but we go by Mormons — you can respectfully use either term, or use LDS (short for Latter-Day Saints).
What happens at a Mormon baptism?
LDS baptisms are done using immersion
In an LDS baptism, the person being baptized is submerged completely in the water (immersion). This is to signify the cleansing of one's sins and rebirth as a converted individual.
What do you wear to a Mormon baptism?
Wear dress clothes
Dress clothes are worn at LDS baptisms, most women will have dresses/skirts on.  Most men will have shirt/tie and boys might have khakis and a polo shirt.  Feel free to wear whatever you'd prefer though.
People being baptized wear white
White clothes symbolize the purity of one after they have been baptized. Everyone who gets baptized in the LDS church wears white before and during the ordinance and will change into dress clothes afterward.  The church actually owns the clothes, and members just borrow them while performing the ordinance.
Eight is great
LDS children are baptized at the age of 8, if they are willing/ready.  Those joining the LDS church, as long as they are over eight, may be baptized at any time.
How long is a Mormon Baptism?
Baptisms are around one hour long
Baptisms usually average one hour long for the entire program. Generally, two individuals will give a short talk about baptism and confirmation (the second portion of any LDS baptism) and refreshments are usually served at the end.
Baptisms also include a confirmation
The second part of any LDS baptism is a confirmation. Confirmations usually involve several male church members placing their hands on the person's head and saying a prayer. This confirms the person as a member of the church and gives them the gift of the Holy Ghost.
Overall, the person who invited you to their baptism will be happy simply that you're there. LDS baptisms are very important to church members, and it is an incredibly important event for any church member.
More information about LDS baptisms can be found at www.lds.org/topics/baptism?lang=eng.
If you'd like more information about the LDS church — you might enjoy the posts below:
This post was written in 2017 and has been updated since then.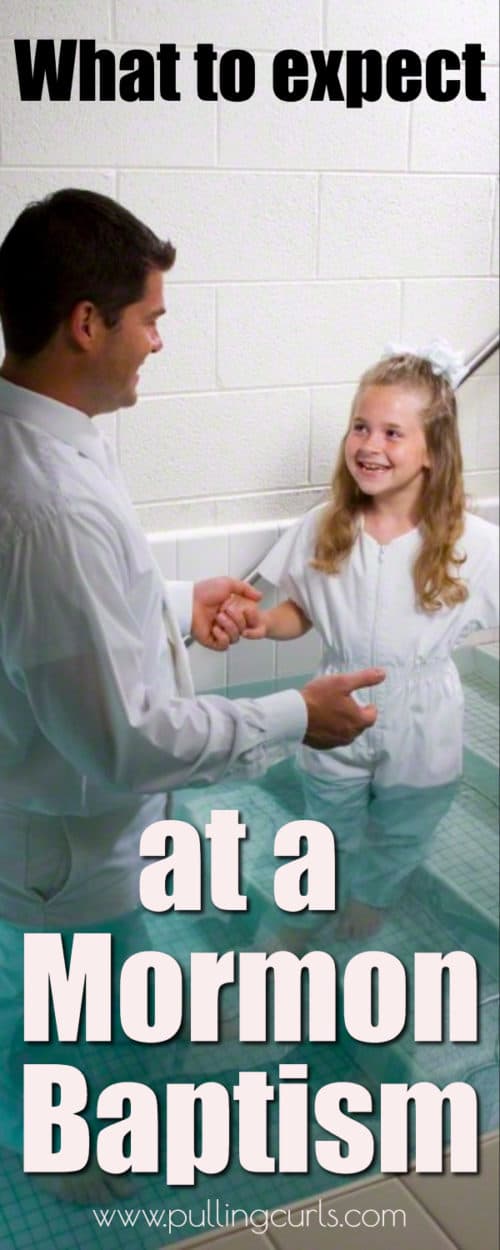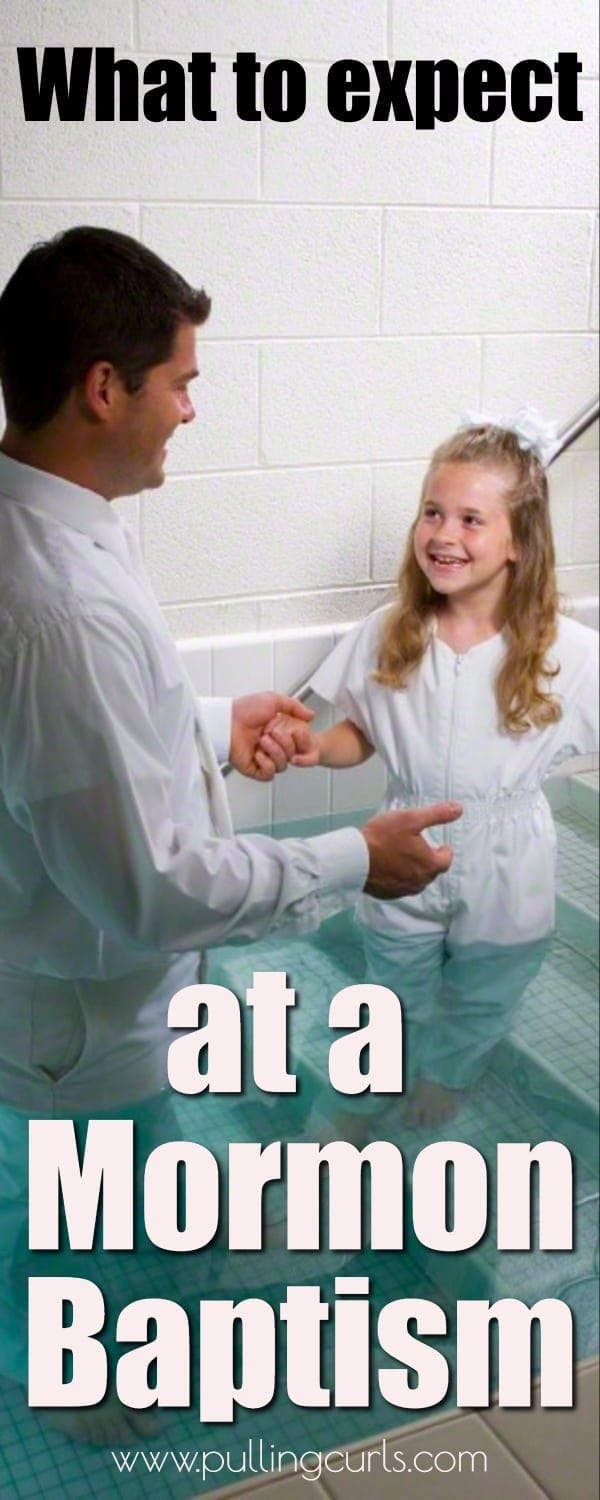 Like This Post?
Stay in touch with Pulling Curls by signing up for our newsletter. Get JUST the information you want, sent direct to you!
Happy to have you as a subscriber!