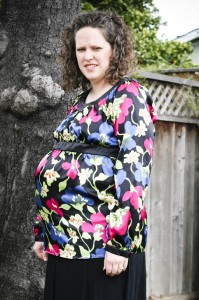 No, it's not that I'm throwing up that much — it's that I'm so darn HIGH.
Look at this picture — it's all rightup there in my face.
I don't remember the other two being such high riders.
and yes, I do have more than one maternity outfit to wear to church — just so happens this one tends to be on when I have a minute to have Conner take my picture.
At least I'm in focus this time. 🙂