I have a new little baby.
I'm calling him stoney.
Because A) He's a stone and B) I'd like to be stoned next time I have one. 🙂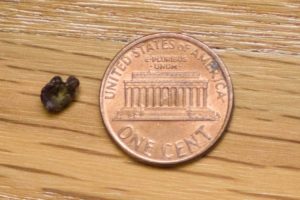 Thanks for all your well wishes, I know they moved my little sphincter along. 🙂
P.S. I passed the thing on the left, not the penny. That's just for frame of reference. Just a reminder of how a tiny thing can totally screw-up your life.