Problem: My kids grow, they need clothes in upcoming sizes, and there's just SO many clothes!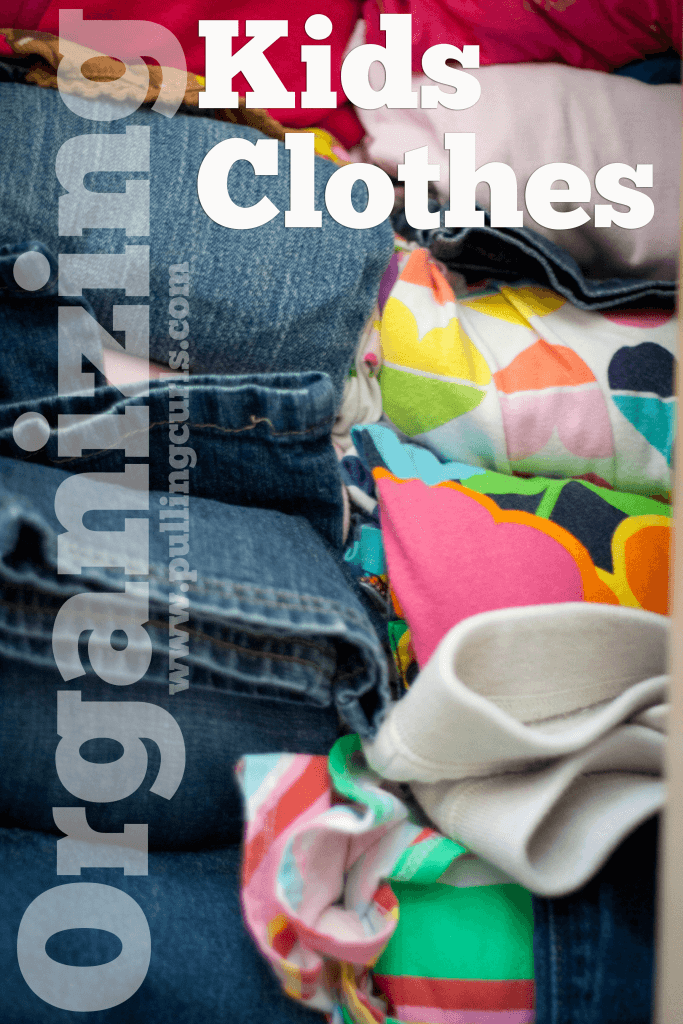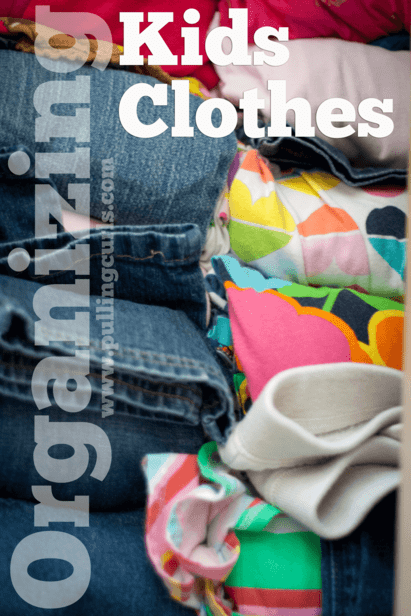 Am I the only one who sometimes looks around their kids rooms and wonder how such little bodies need SO many clothes? I-yi-yi! I must admit that my daugher probably is the benefactress of me resisting girls clothes for a long period of time. How do you organize all these kids clothes?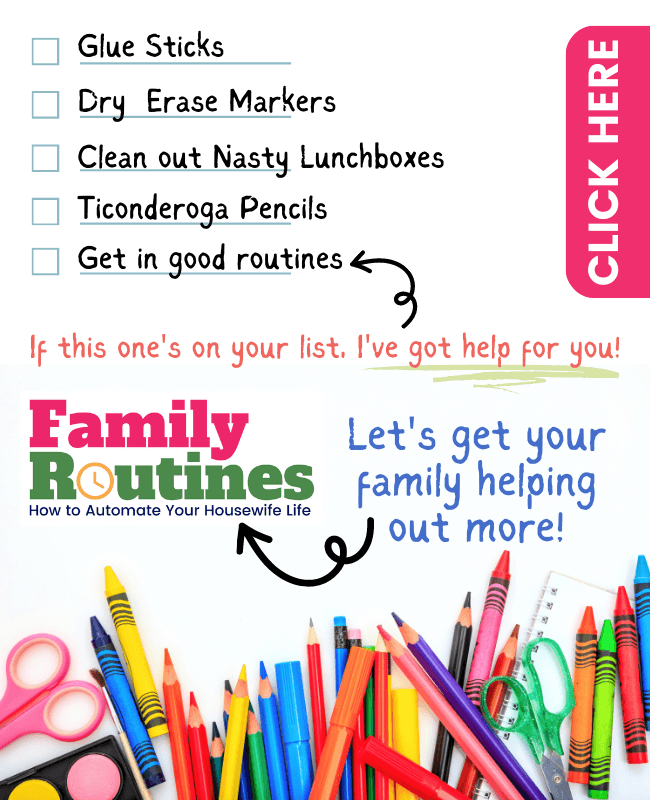 One other problem I have is that I don't like to spend hundereds of dollars on each season of clothes, so I tend to buy on clearance or at Goodwill, which means that I need to shop in upcoming sizes.
BTW, if you're wondering how many kids clothes children really NEED << that article is totally going to help you out (and make organizing much easier).
My system works best in Princess P's room (except when she gets out clothes at will and tries on other sizes, and then I have to have a nice yell in my room by myself):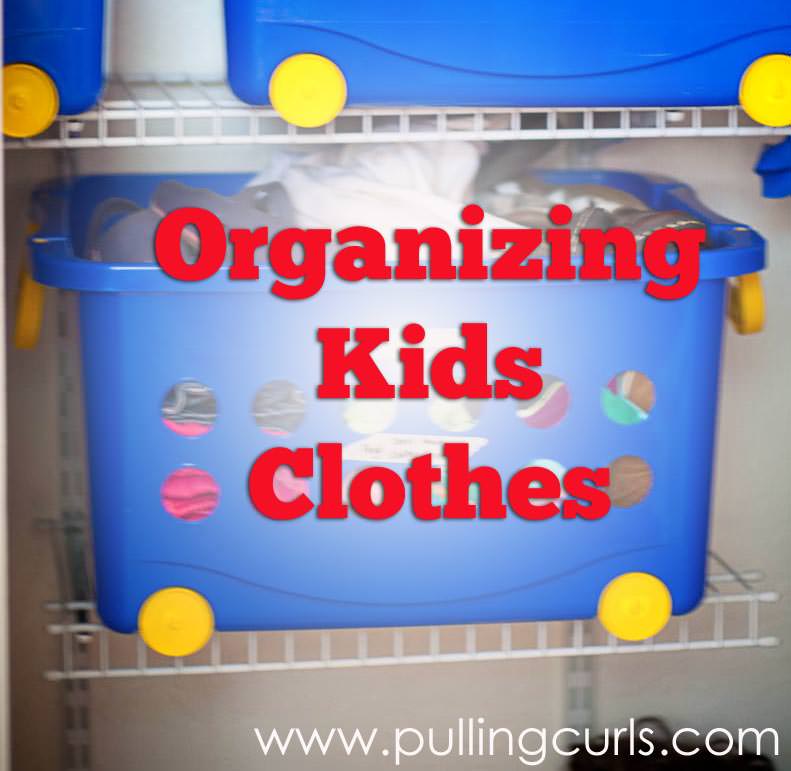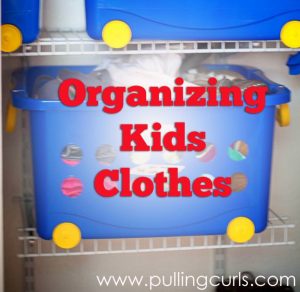 1. I have one drawer in her dresser that holds off-season clothes for the size that she is in right now. That means, right now, that all of her shorts, short sleeve shirts and summer skirts in her bottom drawer. Who knows if they'll fit when that time comes, but I try to weed out anything that's already veering on too small, so I don't usually have a ton of things in these drawers. It does also allow me to put out a few outfits as the season's changing without doing a whole season overhaul in her regular clothes.
2. I have 3 bins for upcoming sizes in her closet (that's what's pictured in the photo). That means, at this point (because she is wearing 5/5T) I have bins labeled size 6, 7 and 8. As I buy things I just throw them in the appropriate bin for upcoming clothes.
** A few thoughts on buying at Goodwill for kids. This means I can ONLY buy those 3 sizes of clothes. I only buy things that I LOVE that are size 8 and 7, and I keep a running list on my phone of things we are in need of for the next size. That allows me to make sure we're stocked up for the next size without having to buy at full price at a regular store. I'm not AGAINST buying something insanely cute for my kids at a retail store, but I would prefer not to. You can read more about my Goodwill plans about girls and boys.
3. I also keep a bin for "too small" in her closet. When that bin gets full, I bag the items and take them to a neighbor. I love hand me downs, and I know my friends like the too.
In her dresser, I tend to keep clothes in matched outfits just waiting for her to wear. Life is bascially a fashion show.
So, that's how I organize my kids clothes. Do you have tips on keeping kids clothes at bay? I'd love to hear them in the comments!