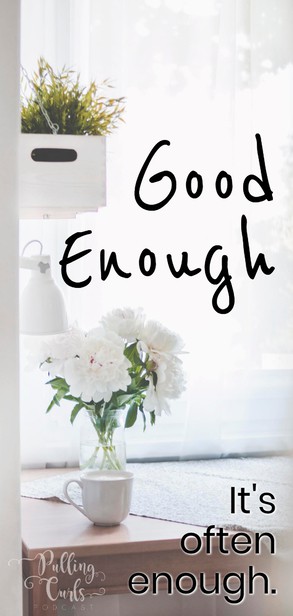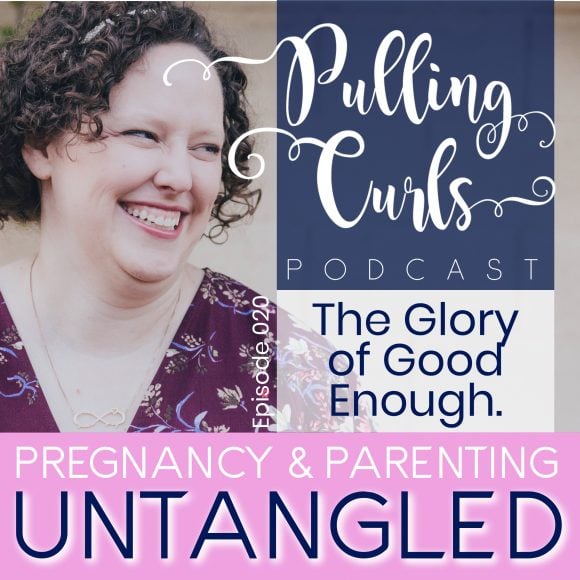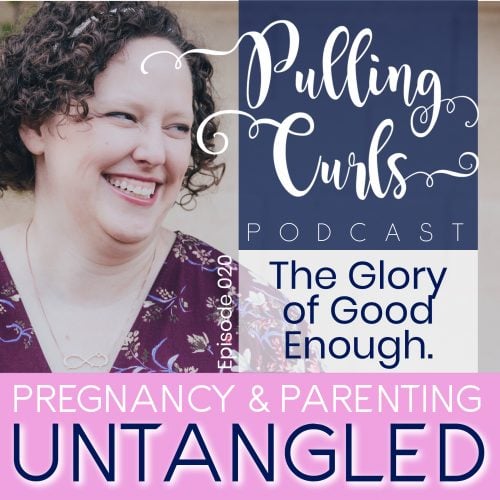 I think sometimes working towards the BEST thing takes more time than two or thing good things would do. The glory of good enough is that it is DONE. Let's untangle it.
This episode was inspired by one of my favorite posts — The Glory of Good Enough.
Big thanks to this week's sponsor, The Organized Home. If you're looking to just GET STARTED, it is the episode for you! Can't wait to see you inside the course (because I'm there to help)!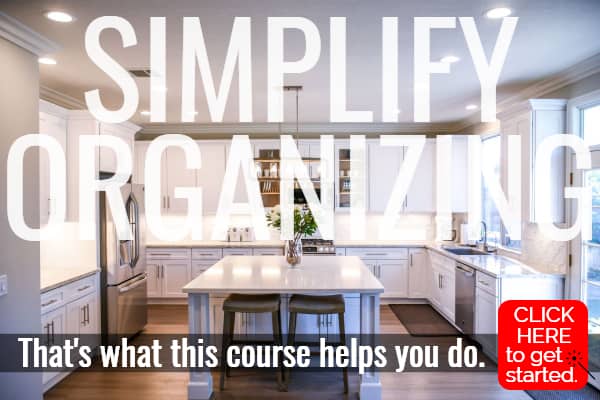 Mentioned in this post:
Other things that might interest you:
Producer: Drew Erickson
Check out my other household tips podcasts:
Hilary Erickson 0:00
Hey guys! Welcome back to Episode 20 of the Pulling Curls Podcast. Today we're talking about Good Enough. In fact, I'm going to share one of people's most favorite church talks that I hear quoted frequently in my circles that I ended up not liking. And I'm going to tell you why we're going to talk about using your own strengths and how you can use your own strengths to build an awesome life and I'm going to tell you some of my least desirable characteristics on myself and I think maybe you'll see a little bit of you in there. And, also, it might change how you see some things and how you deal with your kids and organization in your house. Anyway, today's episode is gonna be awesome! Let's untangle it!
Welcome to the Pulling Curls Podcast, where we untangle everything from pregnancy, parenting, home routines, even some family travel. Because, heavens knows, our lives are tangled. I'm your host Hilary Erickson.
Okay you guys in maybe like, I don't know 2005 probably later than that there was a church talk you guys know I'm real churchy about "good, better, best" and in that he talked about how there's good choices, better choices and best choices. And this Hilary-mind just obsessed over what was the best choice and I was talking to my dad about it on the phone one day and he said, "Hilary, you cannot think about that any more." He said, "In the time that you are trying to figure out what the best thing is, you could have done 10 good things or five better things." He's like, "Heavenly Father (or God or whoever you believe in, or Mother Nature) doesn't expect you to make the best choice on everything." There are a lot of things where you really want to make the best choice but, I think those are few and far between a lot of them you just want to make a pretty good choice. Right? So, I'm so glad my dad said that because it's made me really look at the rest of my life and how many times that I'm kind of searching for perfection when just something good would have done just fine.
I know when I was pregnant, (hello! to my pregnant peeps) I was the worst at this. So, we had a really tiny house. I was pregnant with my third and I was really wanting to make use of all of our storage area. We had some shelves in our garage, we had camping equipment, and, like, every Saturday I'd go out there and I play Tetris on the shelves that wasn't very usable. Probably not. But, I wanted to make an every, like, square inch of that, like, so done. Like, I just wanted to make sure everything was being utilized properly that we weren't having any excess space that we could have used otherwise my husband would just look at me and shake his head. Good guy, he came out and helped me so many times because I couldn't lift a lot. I was like eight months pregnant, but so obsessed over this. And again, my perfection led to shelves that you could hardly pull anything out of, but every single inch was utilized effectively. Strong work, Hillary!
I just think that there's a glory in "Good Enough." And I just don't think it's something we talk about frequently in our society. I think we're all looking for that Pinterest image, when in reality, just, like, something is better than nothing. And so I thought of a few ways in the different areas that you guys might be struggling with in your own life. And I wanted to talk about a couple of those today.
This episode of The Pulling Curls Podcast is sponsored by the Organized Home: the realistic way to manage your home, reduce clutter, and clean less. Ever wish you could relax with Netflix rather than worrying about the state of your home or that lost paper you need? No more needing hours to prep for company be prepared for any doorbell. Let's simplify organizing so you can enjoy life more. Save 15% with the coupon code UNTANGLED. You can find it at pullingcurls.com, and the menu under courses or in this episode's show notes.
So, in parenting a lot of times doing something with your kid is better than doing nothing. Now, my example on this is birthdays. I get super overwhelmed with friend parties that it is not a fun time for me to have lots of kids over at our house with lots of chaos and I always get nervous when kids are opening presents. Like, a lot of it just brings up anxiety for me and so I was thinking about how poor of a parent I was because I didn't allow those kind of parties. But, then I just was like, you know what? It is so unfun for me. There are other ways that I can use my time more effectively. And so, I do a lot of one-on-one things with my kids. Sometimes we have a playdate but we don't have a giant party. So you know, I'm just trying to find the thing that works good enough for both me and them and make it work for all of us. So that's one way that I thought of with parenting.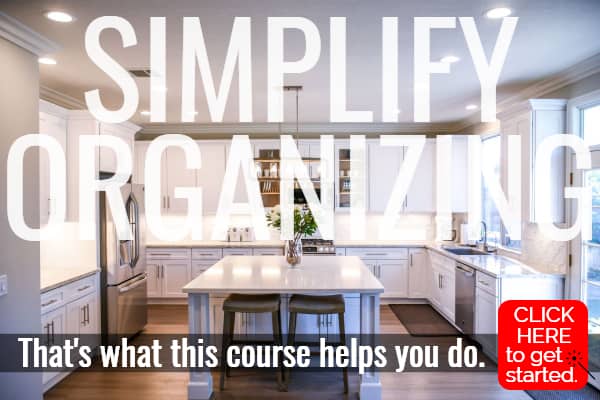 I think a lot of parenting is just figuring out the good enough thing. Of course in your mind, you want to have like a date with your child where you know, you have some deep conversation, you really make a difference in their lives. Whereas a lot of the times, it's just taking your kid to the supermarket and talking to them about how to find the best sale on beans. And that's a great way of spending time with your kid, too. Perfection is not going to happen most of the time, right? Especially with kids.
Okay, let's talk about home organization. This is something I see so often in my classes. People just say, "I don't know where to start." And I find that that is a way of saying "I want my house to look perfect." And "I'm just not ready to do that right now because I don't know what I should do." When, in reality, if you just started, you would be on the road to perfection much closer than you are right now. People spend so much time looking for like the perfect bin or the perfect storage unit when if they just, like, duct tape some Amazon boxes together, maybe that would be a better system than what they have and it least it would be a stepping stone to where they can go later. Now, I love perfect storage organization bins, as well. But just start with what you have. Start with where you're at. Start with the money that you have. I look at a lot of organization systems online, and they're super expensive. And that just doesn't work for my family. Because I know if my kids were to break said organization system, I would have a hissy fit. And who is that helping out? So, start with where you are, start with what you have and get going. I know that when I started with a new house, this was a big thing for me, because it's like a newborn. You don't want to mess up your house, the organization systems, you want to start fresh and new. But in reality, you start where you're at. And if you need to make improvements along the way, you've got nothing but time in that house. It's not like you're buying a new one in 10 days, right? So just start with where you're at, make it good enough and move on.
Now, one final thing if you've ever had a business, (I see this a ton in blogging) people are saying, "my site's not ready." "I'm just not ready to put up my articles." When, in reality, if I was looking for perfection, I never would have started a blog. Things just were never perfect. I had typos and I say things that I don't mean sometimes. And that's just how life is. But, by getting it up and just getting started, and even in podcasting, I heard a lot of people say, "you know, those first 10 episodes or so you're just not going to love. You're never going to love them. They're not going to be great. And it's just a learning curve and finding your voice and getting the recording stuff down." And that has been really true. Sometimes you just have to get through those first 10 episodes and make them good enough so that you can move on and grow and make better things. And I think a lot of life is like that. So, if you're looking to start a business, sometimes it's just better to start, instead of to obsess over what is the very best way to start your business.
One tip I think on Good Enough is to find your strengths. So whatever you're good at, like, with my kids and birthday parties, one of my strengths is one-on-one time with kids. That is what I played to versus lack of strength in an area of having lots of kids over at our house and dealing with chaos. That is not my strength. And so a lot of times with Good Enough is thinking, "What am I good at? How can I use those strengths to quickly create whatever I'm looking for?" And then moving on. Of course with all of this, you can evaluate your systems going down the road. It's not like you're stuck in your Good Enough system for the rest of your life. You have the ability to change… and change systems. Change the way you're doing things, you know, forever. And so that's one of the great things about being human is that you can make changes and that's why Good Enough works.
Anyway, I hope you guys enjoyed these thoughts on Good Enough. I know that I have always thought that I wasn't a perfectionist, but the more I look at some of the ways I spend my time or the things I'm thinking about sometimes I find myself getting wrapped up in an aura of perfection that I don't want to have in my life. I don't think being perfect is important. I don't think being perfect is attainable and Good Enough has worked awesome for me in the past. And sometimes I just have to remember that I can do Good Enough on whatever problem I'm dealing with at that time.
If you'd like to know more about the glory of Good Enough, you can check out the post that inspired this podcast in the show notes. You can find all of our show notes at pullingcurls.com/podcast. This is Episode 20.
Big thanks to our sponsor The Organized Home for making this episode possible. If you guys are looking to go good enough, a lot of that course is just saying, "Let's get started. Here are some ideas on how to make a system work for you." You know, we're working towards awesome systems, but no one's going to start at a perfect system and with kids and family and real life. Sometimes, perfect systems actually end up not being that perfect. They're too complicated. So by simplifying your organization, which is what The Organized Home is all about. I think we can really help you be Good Enough!
If you like today's episode, I'd love it if you'd share, subscribe and review something specific about this episode that caught a string in your heart. I'd love to hear about it and the reviews would really mean a lot to me and it really helps me out. I'd also love social shares. If you find that you love this episode, you can always share it on Facebook or Instagram or any of those places. I really appreciate it. I hope to have you with us next time! We drop an episode every Monday, and until then I hope you have a tangle free day.
Transcribed by https://otter.ai