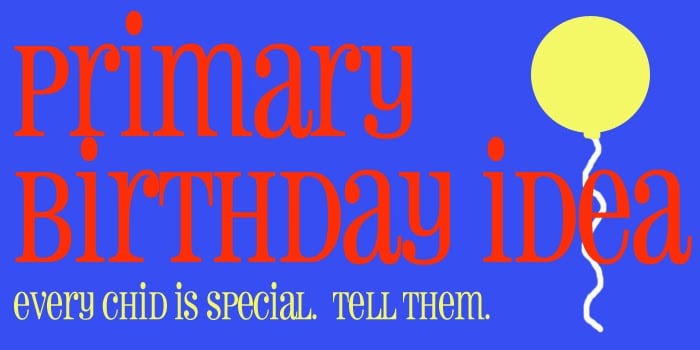 Darn it, I had every intention of taking pictures of the primary birthday things I made, but then I handed them out….
I found a few items on pinterest: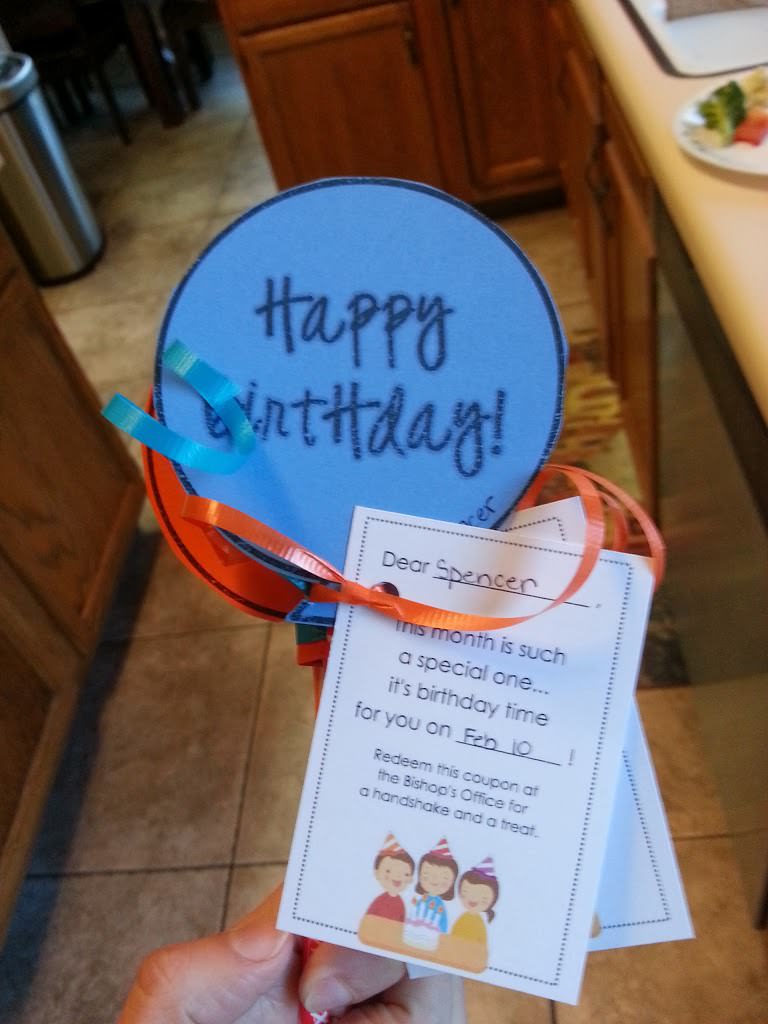 First off – we made pixie stick ballons, that look like this. There is a great printable here which will put 6 on a page, I did them on different colors of cardstock in black ink on my laser printer. I bought pixie sticks on amazon in bulk (it was Christmas, so I could easily add that on).
Then, we added tags for them to take to the bishop to get a treat. Many of the kids we will visit are inactive, so if Candy gets them to church AND to see the bishop, then I'll buy it in bulk. *I did check with our bishop before doing this, it would not be good if he wasn't a fan of this idea.
**The most important part of this is a heartfelt message on the back of the balloon. If kids know you love them, they will forgive a lot of the issues you may have as a primary president. Pick a couple of VERY specific things you like about the child (if they come to primary, if they don't and you haven't ever met them, then obviously this won't work). Make sure each message is tailored to each kid. Period. It doesn't take long, and they will notice.
So, pixie stick, a glue dot, then I tied curly ribbon around it and tied the tag on. We take it to each kid during the month of their birthday. We split the primary in half and 2 from the presidency will go to each child's house. I sang. I'm not sure that was a present.
Birthdays are a great reason to visit EVERY child in your primary. You can do it, you probably won't want to (I don't, I always get nervous) but it's an important job, and birthdays give you an excuse.