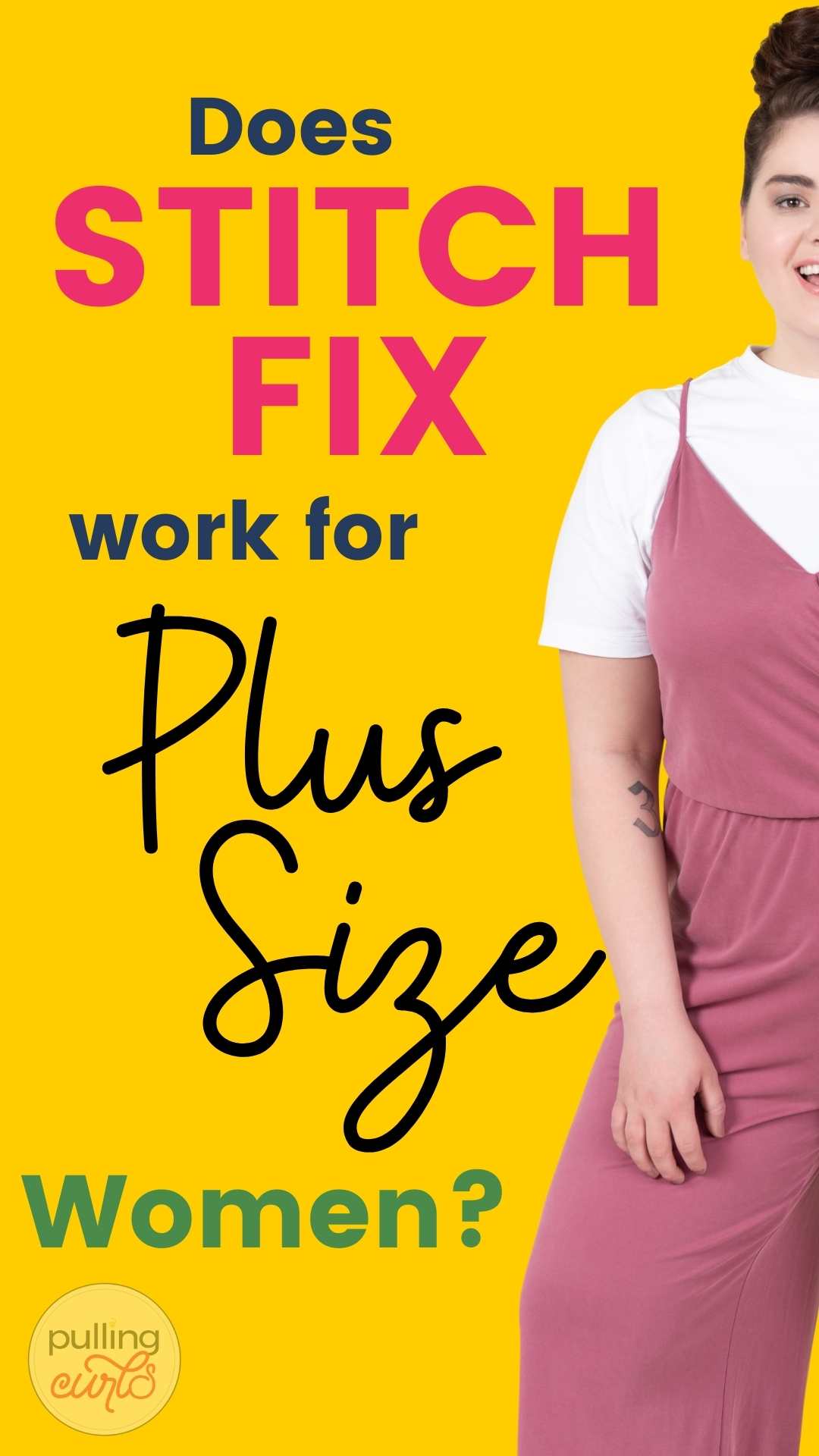 These stitch fix plus-size outfit reviews might help you think about trying your own outfits. This post is all about stitch fix plus size outfits subscription, also shows how your personal stylist matches a subscriber's tastes.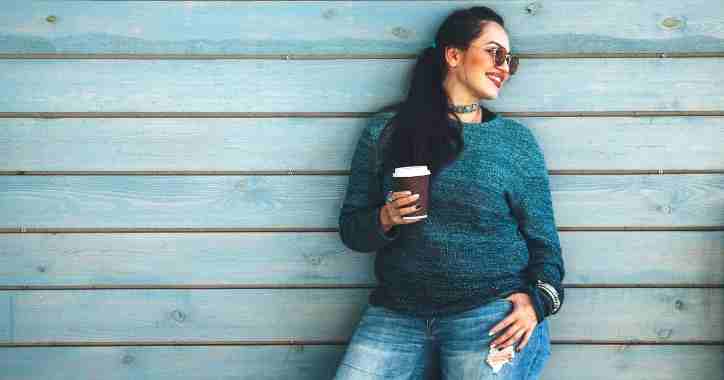 This post may contain affiliate links where I earn a small commission your purchase at no cost to you. Feel free to check my disclosure and terms for more info!
Stitch Fix Plus Size Review 2022
This stitch fix plus size review will help you make the choice on the right subscription box for your plus size wardrobe!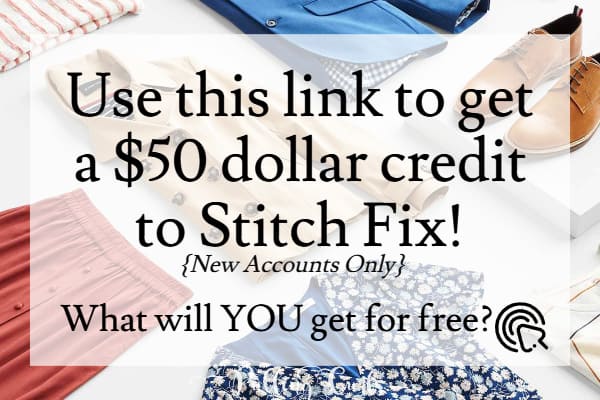 ** Spoiler alert!!** Cliff Notes Verison of this Stitch Fix Review for Plus Size Ladies before we start:
I enjoyed getting my Stitch Fix Boxes, and for a while I felt like Dia & Co listened better. BUT, after while all my Dia & Co boxes started to look the same (and I hate that wrinkly fabric they were sending) — and Stitch fix has blown it out of the park a few times lately.
Honestly, if you can — I'd try them both (and tag me in the photos on Instagram). Anyway — read on below to find out more (but you can check out Dia & Co reviews also!),
I see GREAT stitch Fix boxes for non-plus-size ladies. I have big plans for 2021 and no longer being plus size because I'm great at losing weight! I like that Stitch Fix can fit you no matter your size (vs Dia where they only fit you if you're over a 14).
BUT, you don't have to take my word for it — check what they gave me below….
Before we get started:
How Stitch Fix Works:
Sign-up for an account and give your preferences (be REALLY clear about what you like/don't like — I even include inches for inseams, etc)
Schedule your fix* — make sure to put in the "note" anything in particular you're wanting to get outfits for
Get the fix, try on the items (usually 5 pieces)
Decide what you want and don't want, be SURE to share that feedback with Stitch Fix when you checkout
Return the items you don't want to keep in the pre-paid envelope to your local post office.
*At the time you schedule your fix you do pay a $20 styling fee, this fee is applied to any items you decide to keep. This gives you "free shipping and returns" as well as the personal stylist to help you out.
Remember, if you decide to keep all the items you get a 25 % discount for keeping the full box (which may save you more than returning one item).
Also, most often you have to return what you don't want within about 5 days — so make sure you're home and available to do that when you schedule (although I have emailed them and asked for an extension before and it wasn't an issue).
Tips for Getting a Great Stitch Fix Box
There are a few things you can do to make your stitch fix work for you:
First thing — make sure you fill out your style profile fully and completely. Make sure to take that style quiz seriously, and consider making a Pinterest board for items that fit your personal style.
On that styling card — make sure you're noting your body shape and your color preferences — you really can't be TOO CLEAR with that thing.
After you get your first fix make sure to fill out exactly why you did or did not like an item for your stitch fix stylist.
Be honest about the price range you'd truly be willing to pay for the items.
If a box is HORRIBLE be sure to contact customer service. They may likely waive your style fee or give you free shipping on your next box.
People who have engaged with their stylist for a long time tend to have better luck with their boxes.
A few notes:
Keep in mind you can choose when you get your boxes. There's not "monthly fee" for Stitch Fix — you only pay when you get a box from the online styling service. You CAN sign for a subscription service (which you can cancel at any time) — but you don't have to. Personally, I get boxes about 2-3 times/year, but you can tailor your fix frequency to your needs.
Stitch Fix Plus Size:
Is there a stitch fix for plus size women?
I wanted to try stitch fix — but would it work for plus size women?
I had gotten in a rut.
A rut of navy stripes and skinny jeans.
I was overweight and tired of how I looked.
Shopping at the department stores was tiring. I often found low-quality products at high prices. They often wouldn't last a couple of washes and that was super disappointing. I mostly found a lot of "neutral colors' and I wanted DIFFERENT colors, and I hoped they would have it.
So, I tried Stitch Fix.
But, I was worried. I'm not a size 2 girl with no curves. I'm a size 18 (on a good day) and I have some modesty concerns to heap on top of that. But, I figured what the heck — I'll give it a try. 🙂 Stitch fix was basically my plus size online stylist.
I just needed a change, and I hope my stylist would provide that….
Also, Stitch Fix now dresses women (and men) of ALL types. From size 0 to 24w — and lucky me — I fit in that frame. Ok, so I'm ready to share it with you guys!
Do NOT miss my tips for using a style subscription service. I think you do have to get into a groove and this post on Plus Size Clothing Box Subscription Reviews gives some awesome and helpful tips (no matter your size).
Did you know that Stitch Fix has lots of options? There's even Stitch Fix Maternity Wear? Click here to learn more
Stitch Fix also has a KIDS option — prices are super reasonable — you can see all about in my post on stitch fix for teenage boys, and stitch fix for tween girls. Stitch fix kids has actually become one of my favorite things.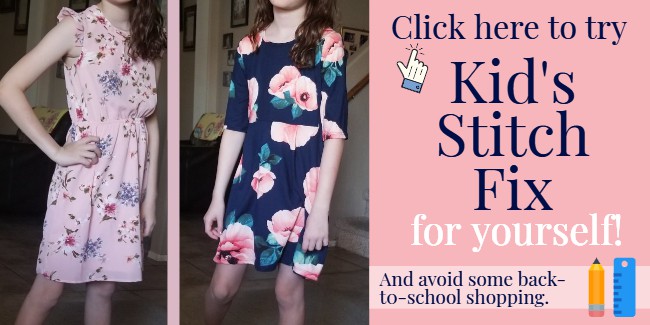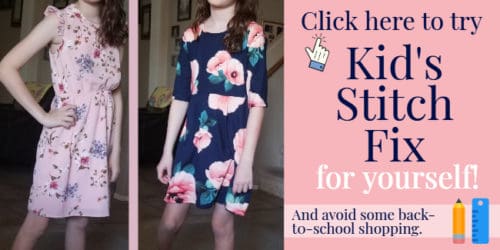 And there's a men's clothing option as well, We hope to try that one soon as I've had a lot of friends who've had good luck with it!
I am posting these reviews in reverse-chronological order…. with the newest reviews at the top — just so you know. 🙂
**You may hear in my videos that Stitch Fix will waive your stylist fee — and I'm sad to say I don't think that's true right now — but you CAN apply the styling fee to whatever is in your box, and I bet you'll love at least one thing — so it ends up BEING free that way… just FYI**
I also share more recent Stitch Fix boxes on my Instagram — so be sure to follow me there too!
Stitch Fix Freestyle
I was given some money to try out Stitch Fix Freestyle and see how I liked it.
It's basically like going to a fashion website, except:
They only show you stuff that's in your size
They know your size because you've given them measurements and you've purchased things with them in the past (and frankly, this helped a LOT).
I REALLY liked the items I picked out. I thought the pricing wasn't great but I was able to only pick out things I thought I liked and they fit well. I call that a win.
You can see my Instagram highlights of my stitch fix freestyle box here.
I also thought that it would be a great option for spouses to purchase gifts from, because sizing would be figured out (and there are easy returns). Keep in mind you do only have 30 days for returns, so just don't have them order outside that timeframe. Maybe also keep an eye out for sales, that would make it more affordable (and I think they do run sales in the freestyle section).
2018 Honest Stitch Fix Review
March 2018 Stitch Fix
Size 18/18w/1x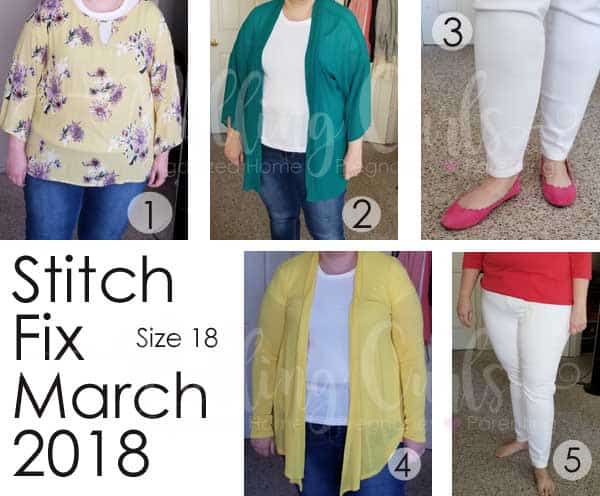 My Thoughts on the Stitch Fix Plus Size Items
1- Floral Shirt $48
Blech. Blech. Blech. Just not in love with the color, or how flowy it was. Certainly didn't do anything to help with my figure. All washed out. not a fan.
Not a keeper.
2- Green Kimono Jacket $38
Initially, I liked this one. I thought the green was OK, but later it seemed a little dark. Plus, the fabric is see-through and I wasn't sure how it would work with a T-shirt (didn't love it with the white one). In the words of my friend "it doesn't do you any favors"
Decided to send it back, because I wasn't sure I'd get much wear out of it — and it was a little dark for what I already own.
3- Tehari Pink Scalloped Flats $79
SO cute, right? I think my Instagram poll for these were 100% FOR them.
BUUUUT… 80 bucks for shoes? Not to mention sued scalloped flat shoes.
The fit was OK — a bit slide-y on my heel.
So I hem'd and haw'd about them. If I was tempted to get the whole box, I'd TOTALLY get them.
But then, the yellow shirt killed that.
SO, I returned them, sadly. I just didn't think I would get $80 worth of wear out of them, and they might not be comfortable enough for all-day events.
4- Yellow Cardigan $38
I liked this one. The color was fun and bright, and I am always looking for something to wear over an outfit as I end up cold in the frigid a/c of Phoenix — so I thought this would be a fun option.
It's nice and soft.
And, because I already had my $20 styling fee — I wanted to be sure to keep something. SO, I kept this….
2019 ETA: A few months after keeping this, I am mulling over sending it to Goodwill because it is just SO bright when I wear it…. I kept something that was too far out of my comfort zone, sadly.
5- White Pants (Warp + Weft) $88
These, were great. Really high quality.
But, they are SO white. I mean, totally white.
Fit was good, can't see through them. I really like the brand.
BUUUUT, 80 bucks for WHITE pants.
White pants guys. White scares me. I know my kids are older, but I am still JUST as clumsy. So — back they went.
I am ready to spend good money on some good jeans, but they need to be REALLY wearable — several times/week, and these just weren't that. Plus, I'd be afraid to wear them to business events as I would worried about staining them.
So, back they went.
Final Thoughts:
I think this fix was headed in the right direction, but I still wasn't thrilled with it.
BUT, I am liking trying new things. I think it is good for me. 🙂
In other news, I went to Nordstrom's Last Chance (an outlet store here in Phoenix) the day after I returned the white pants, and picked up some that were only $3 on clearance — so I was glad that I returned those other ones.
I like white pants. I'd like to try them out — but much more excited to do so at $3 than at $80.
I got GREAT IDEAS from this box — and that would've been worth paying for the stitch. Get started with your fix.
2019 ETA: I still haven't worn those white pants. 🙂
---
January 2018
Size 18/18w/1x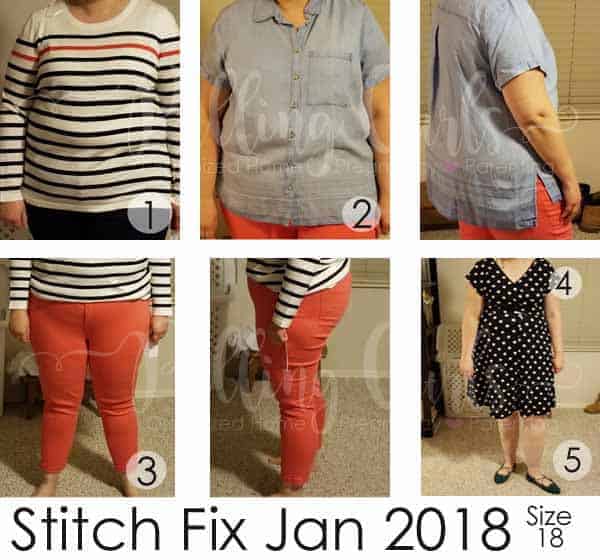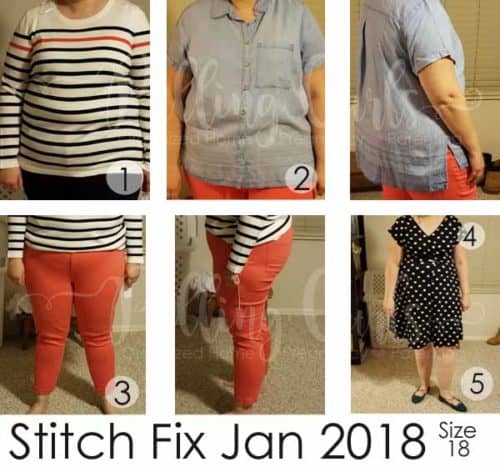 My thoughts on the box of clothing:
1- Striped Sweater $50
MY FIRST KEEPER from Stitch Fix. Of course, the caveat is that I own a TON of Navy-striped shirts and I'm really doing Stitch Fix to stop it with the Navy stripes BUT, I don't have anything winter-related that has stripes.
It's super soft… It has cute golden buttons (behind my arms) — I'm in love. Great winter top (not super warm, so extra great for AZ).
2019 ETA: Still one of my favorite pieces. Even wore it for a recent photo shoot and really liked it: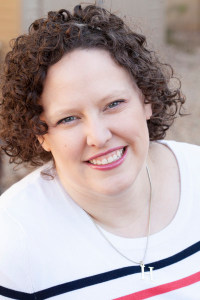 2. Blue Shirt $55
Ok, guys — this looks like something my mom would buy from Chiccos… am I right?
BUT, when I put it on it was SO soft and light, it was like I was naked (a big plus here in AZ)…
But, fashion won out and it went back.
Also, the buttons were really clunky.
I did like the back part — it's one redeeming factor.
3. Pink crop pant $100
I liked these. I thought they were a little tight. BUT, when I bent over they stayed UP!
BUT, $100 for a pair of pants that I wouldn't be able to wear with like 50% of my shirts doesn't really work with my idea of a capsule wardrobe….
So, I sent them back.
And yes — I'm not a fan of my front view… so no need to comment on it. Mm… k?
4. Dress $60
Ok, I am a TOTAL idiot — this dress (as I looked at it online) is on backwards….
The way it is here, I thought it was a nursing dress…..
But it's not.
It DOES, however, have an opening in my back — which doesn't work with my modesty standards…. so, back it went.
I also worried it was a little short. Dresses have a tendency to creep up on me….
**I was kinda miffed about this, I am VERY clear that I need my ENTIRE body covered, so to send this showed they just ignored me.
5. Shoes $70
These were cute, and like 3 sizes too big. Also, 70 bucks for a pair of sued flats….
I just couldn't.
BUT, it made me consider shoes like that, which I haven't before.
Final thoughts:
Much better than the first box — but still not quite on target. I REALLY would love some pants I adore. Hopefully next time.
>> Try Stitch Fix Today! <<

---
2017 Stitch Fix Oufits Size 18
Early December 2017
Unboxing Video:
Pictures of the items: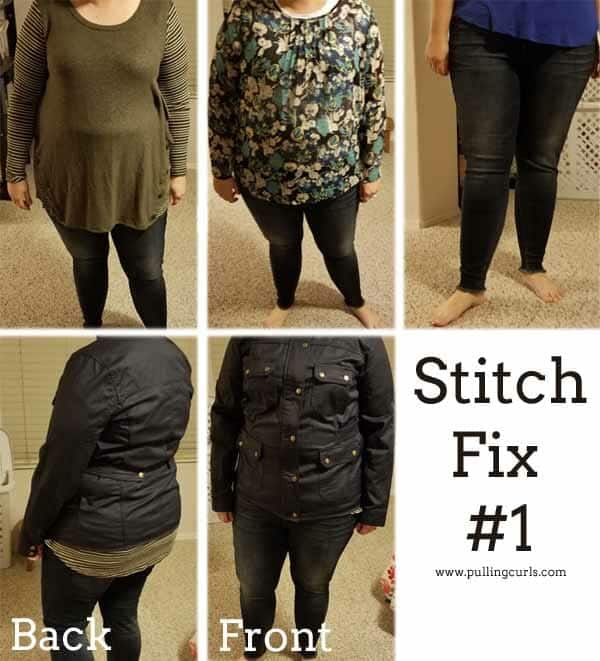 Green Top: Just looked frumpy, although it was super soft — and we all know I love stripes. 🙂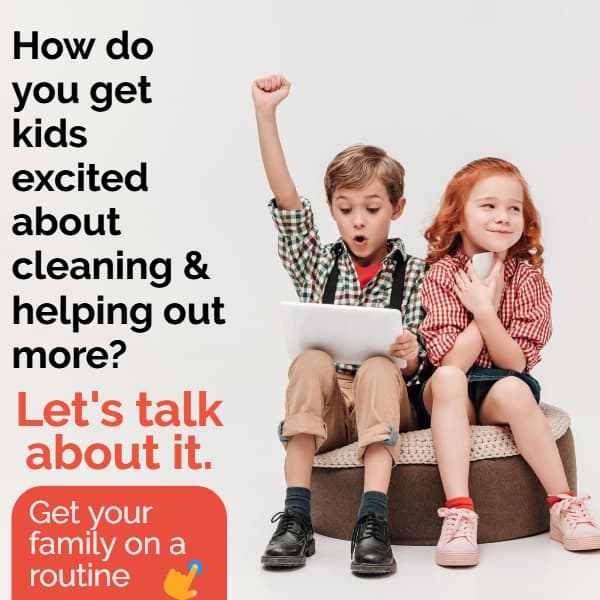 Flower Top: All Gauze-y — entirely see through which means I have to layer and I live in Arizona and I am morally opposed to layering in Arizona. 🙂 The sleeves were also way too flowy — not a fan.
Jeans: Love, love, loved them — but the ankle was SUPER tight and I knew it would drive me insane. They were KUT brand — and $88 — which is a lot of for a pair of jeans for me. Hopefully, I can get ones that fit better on the calf…
Jacket: I really liked it, especially the tie-backs. However, I couldn't' move my arms well, it was a bit too structured and tight. I didn't end up loving it enough to pay over $80.
So, I ended up sending it all back.
Total fail. I have high hopes for the next box!
The good news is that it all fit — so that is certainly a step in the right direction! 🙂
Stitch Fix Review
Ultimately, it does take a few times for Stitch fix to GET you.
Make sure you give TONS of feedback on each box, what you liked, what you didn't like — so they can get to know you! I think it will pay off big time!
How much does Stitch Fix Cost
There is a $20 dollar styling fee which is applied to any item you purchase.
Can you ask for specific items?
Yes, when you order your box you'll send a note to your stylist telling them exactly what types of pieces or new looks you need. You can definitely use stitch fix as a personal shopping service for your current needs.
Can you ask for a new box right away?
Yes! in fact, if you go through the process, sometimes they will waive the styling fee.
Do they only send house brands?
Nope, I am not sure what their house brand is, but I have gotten a LOT of varied brands. including free people, Banana Republic, Kate Spade and more.
Can you purchase gift cards?
Yes, and it's a GREAT gift as they not only get a GIFT, but they also get the gift of trying on some new items (and picking what new clothes they like). Get them here.
How often do they get new styles?
I feel like their clothing turn around is pretty impressive — new styles in frequently.
How many items do you get when you order?
I am pretty sure it is 5 items every time (although one time I think I got six).
So, are you going to get a Stitch Fix box, or did you get one and have thoughts — tell us in the comments!