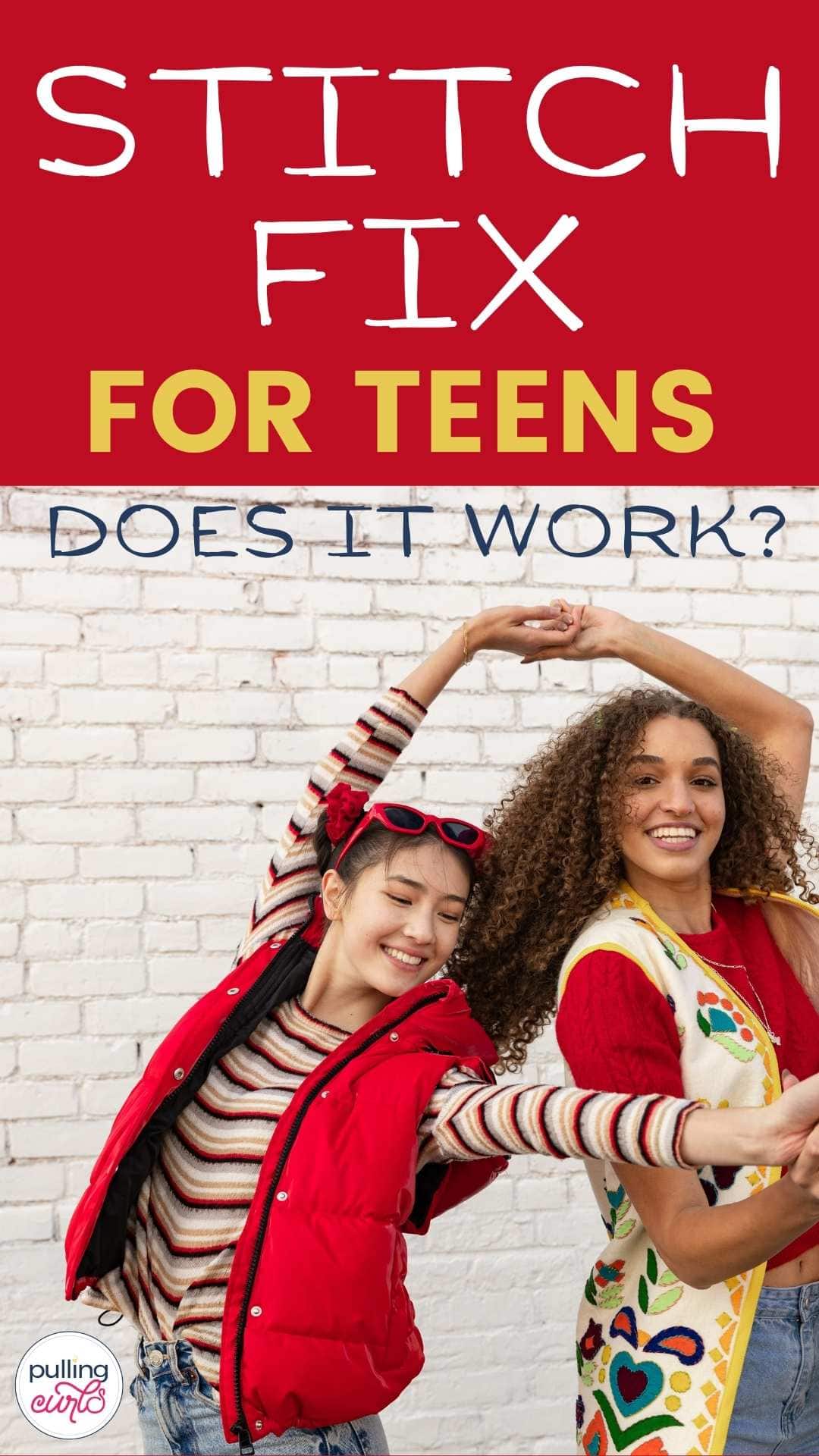 Stitch Fix For Teens: While larger teens can use the regular Stitch Fix, smaller teens & tweens can use Stich Fix Kids. This Stitch Fix Kids review shows that it is possible to get a modest subscription box for tween girls that won't break the bank.
Kids Stitch Fix for Teens
Kids Stitch Fix is available for kids sizes 2T to 14. If your teen fits in those sizes, they can USE kids stich fix (and honestly, it's a bargain). If they're beyond that size, they can try regular Stitch Fix
>> Check out Kids Stitch Fix Now!<<
I have two kids that fit that bill and both are PRETTY picky about what they wear.
This post is going to review a couple of boxes that my daughter has gotten. She has some modesty standards that she's chosen to abide by which include:
Covered shoulders
Longer shorts (hard here in AZ where it seems like booty shorts are the standard)
Covered Abdomen
But, she also loves clothes and looking cute and colorful, so I thought we'd give it a try.
BTW, I have also tried Stitch Fix for teen boys. Check that post out too!
BTW, if you're looking to "automate" your life — like a subscription box — I have a whole course called Family Routines that really helps you get your home life in order. I already feel like you're doing TOO MUCH, so let's fix that with Family Routines, save 10% with code PC10.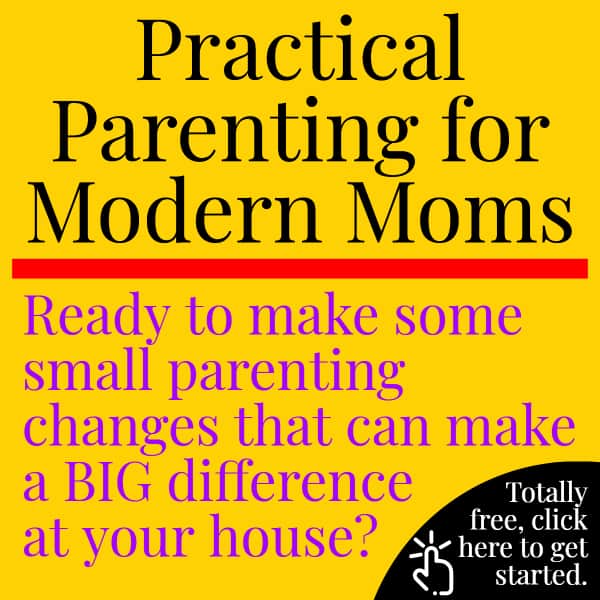 2022 Stitch Fix for Teens
While I got this initial box while my daughter was just heading into her teens, I have gotten her a couple boxes/year since then.
I absolutely love it.
I love not having to deal with the stores.
I love that they send her stuff that is more "her" than "me" (because when I shop with her, I have a hard time taking my tastes out of the equation).
I really enjoyed getting their exclusive brands because it's not the same shirt all the other girls got at Target, she's able to have a few very different pieces from everyone else.
They are also helping her grow up with a sense of style and I may have kept her in little kid clothes forever. So, needless to say, I'm a fan.
Why try Kid's Stitch Fix?
I just took both of these kids (I also have an older son in college) to the mall and wanted to DIE. I felt like selection is just getting less and less, and it was HARD to find things that worked for THEM that weren't insanely expensive.
While losing my mind I decided that Stitch Fix Kids might be worth our time.
What I was concerned about in trying Stitch Fix Kids
I was mostly worried about:
If they'd stick to what we wanted to be covered up
If pricing would be insanely high for using their expert stylists
If the quality would still be good.
I have to say they hit all 3 and I'm REALLY thrilled with what she got.
2022 Update: I have ordered a new box for my daughter a couple of times the past few years. I love how she can "shop" from home and we've been really happy with what's she's gotten. I will say that sometimes they 100% forget the modesty requests… but such is life, right?
FYI, I was offered a credit to try my initial box, but other boxes have been either paid for by myself or some credits I had.
Ok, so now you can see her two unboxings, and I'm excited to share it with you!
You can really see they sent more "grown-up" stuff this time. I also had her write up her own review. 🙂
How Does Stitch Fix for Teens Work?
In case you're new to stitch fix, let me give you a head up on how it all works.
Initially, you'll pay a $20 styling fee (often I will have links in this post that waive that, or give you credits) — this pays for your personal styling service. You will answer their style quiz which will give you a style profile based off your child's personal style. You can also mention if you need clothes for a specific special occasion.
If your child has a lot of strong tastes (or are picky kids), their first box might be a bit of a gamble. But, it does come with free shipping (and free return shipping) and that styling fee will be applied to any item you keep. Frankly, a couple of times I have gotten a box where I thought (?)– nothing seemed picked out for ME. I have then spoken to customer service and they have waived a styling fee on a 2nd box and asked me to be more specific on my own needs.
You CAN sign-up for automatic deliveries, but kids boxes come with so many articles of clothing I prefer to just picking when we want it. However, a lot of people use it as a fun monthly subscription. Monthly boxes would definitely allow you to just pick a few favorite pieces of clothing and send the rest back. It could also be a great way to fill out clothing in kids growing fast.
BTW with Stitch Fix you OWN the clothes, it is not a rental service.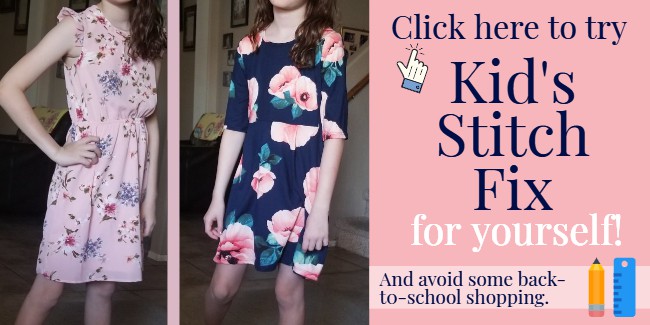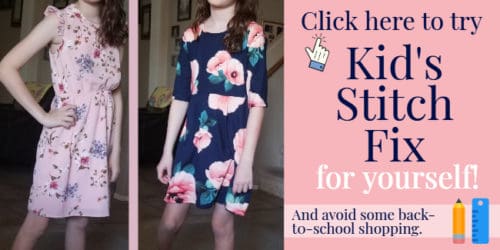 I think kids stitch fix comes with 10 items, and adult stitch fix comes with 5 items. Kids items are much cheaper and the box usually comes in well under $200 for those 10 things. If you keep all 10 items, you get a 25% discount (so, even if you hate an item or two it is often cheaper to keep all 10 rather than send them back with the extra cost).
Kids stitch fix fits sizes 2t-14, and after that you'd move to the women's clothing.
You can also go onto StitchFix.com and pick out a single item you think your kid could like. You don't HAVE to just get the personal stylist.
I like to get a sneak peek on the website before my daughter opens the box (you can see photos of the items they shipped).
Once you've decided what you don't want, you pack up the items in the prepaid return envelope and send those back. Make sure to get onto stitch Fix and tell them why you did/didn't like items so they can fit you better the next time.
The main difference, and what I like is their large selection to pull from (so, she won't be wearing the same thing as all the other girls at school) and that they try things I might not try for her. It gives her a chance to try some new things (and has helped her dress a bit more grown up than I would have thought of).
We tend to get boxes at the start of school and at the beginning of the 2nd semester. New clothing always puts a pep in your step, right?
For us the best part is not having to go to the store just wanting to "find something cute". I do much better when we know we need a few new T-shirts, but finding full outfits is a bit overwhelming for both of us (neither of us are shoppers, but both of us like to look nice). For us, this has been the perfect option.
** Your child's Stitch Fix account will be a sub-account of YOUR account — so the login will be the same for the both of you (and make sure to switch to their profile before you order their box).
Stich Fix for Tweens Unboxing 2019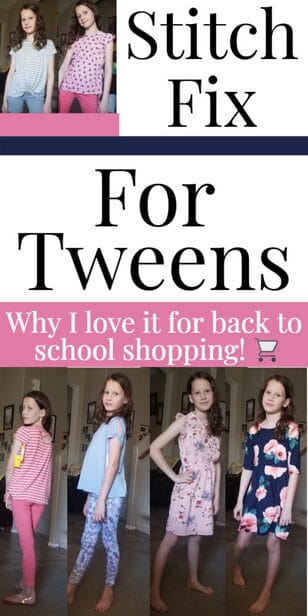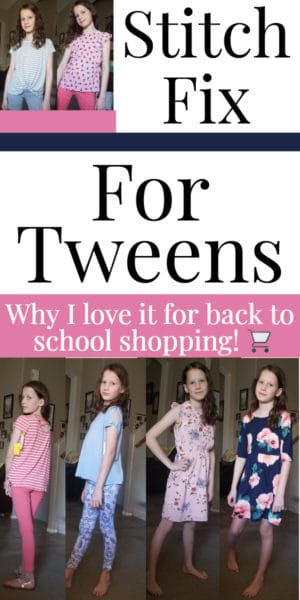 I wanted to share this fix in my daughter's words (because this fix was really important to me that she'd LOVE it (and you can tell this is in her voice)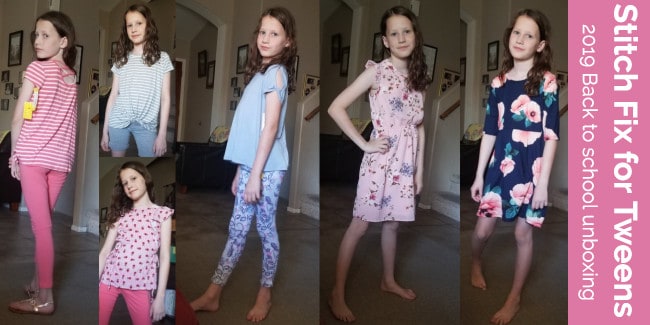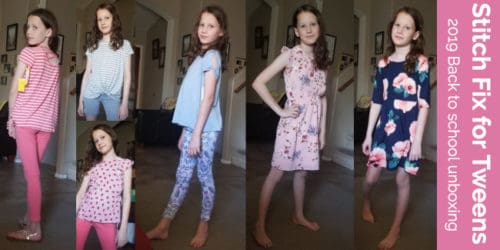 In my Stitch fix, I loved many things. I also didn't like other things. The people at Stitch Fix gave me lots of clothes that I loved. So, let's talk about what I thought about clothes.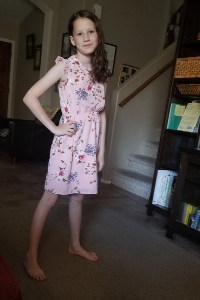 First I'd like to tell you about the Marabel Woven Flutter Sleeve Dress. I really liked the length, and I LOVE floral design. It was easy to put on, and I was happy that is didn't need leggings under it because sometimes it gets really hot.
Next, the Jules Skater Dress. It was a long-sleeved dress, so I would normally wear it in the fall and winter, but I was surprised about how light the fabric was! Again, LOVE the floral.
Next, the Unicorn Cap Sleeve Tee. I didn't really like this shirt as much as the other things. The unicorn's hair just looked kind of weird to me, because a unicorn with a buzz cut isn't something that you see every day. I liked the lilac color though. I don't really have many shirts in that color so that was a nice addition.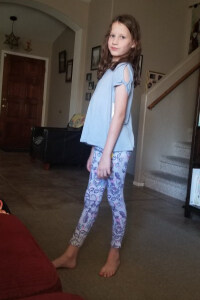 Then there is the Nora Ruched ankle legging. I loved the design, and the blue was nice and light. The ruched ankle was a twist that I did not see when I first looked. They also weren't a high score on the list of my favorites. I really loved the design but I don't enjoy wearing leggings as much as shorts and other things.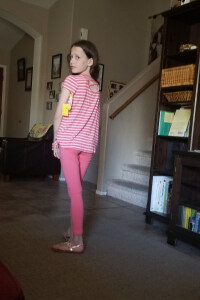 Then there was the red and white striped cross-back top. I liked the design a lot. It was plain but trendy, and something I'd wear frequently because the fabric was light and comfy.
Then there was my light blue shirt with Twist Sleeves! I liked that one even though when I tried it on I put my arms in the wrong holes. I love blue so I was glad that shirt made it here.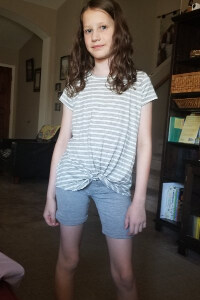 Next, we have the Kiley Knot Front Tee which was gray and white striped. I liked the front knot because it was something I had never worn before. It was gray and white, so it was pretty simple, which I like.
Then, there was another pair of leggings. Leah Knit Leggings. And, as I'd mentioned earlier, I don't like wearing leggings much… AND! I don't like the design as much because it was JUST PINK LEGGINGS! I did like how they fit nicely with the other pink/red shirts.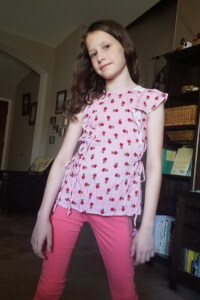 Then there was the Drea Ruffle Sleeve Top. It was the only floral shirt and It had all of these laces-? It looked really cute and trendy. The collar was sort of made of lace so that was pretty cool.
Last one! Finally, we have… The Trixy Embellished Sandals! These sandals were the first pair of shoes I got from Stitch Fix, and I absolutely loved them. I liked how they fit with all of the outfits, so that was amazing, and I liked the gemstone on each sandal. So, that was what I thought.
Get your Stitch Fix Kids Box!
A big thanks to Princess P for that update. I thought you guys would like to know what the KID thought of the clothes. Frankly, both of us were pretty impressed and liked the options.
Honestly, I have a hard time with my little girl growing up — so it was nice to have someone else pick out some clothes that are a bit more grown-up. I was really happy with the result.
Total Stitch Fix Kids Box Price $178
Total Box Price with Discount $133.50
Which, for 10 items seems pretty great, averaging at about $13/item (with quite a variety).
I was really happy with it.
While we tend to get most of our clothes through Thrift Stores, this is a very fun way to get new items. I think we plan to try it as we get into winter!
Stitch Fix Kids Unboxing 2018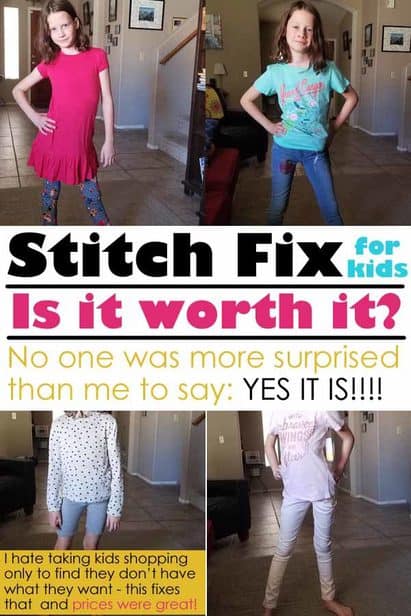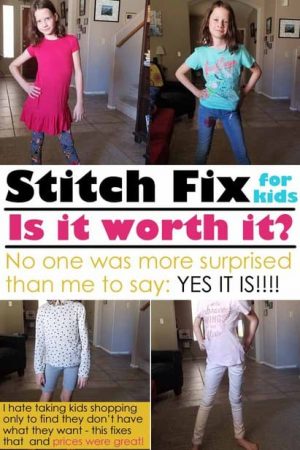 Here are her initial impressions to what she got (and yes, I do have a head … #oops….)
A closer look at the outfits: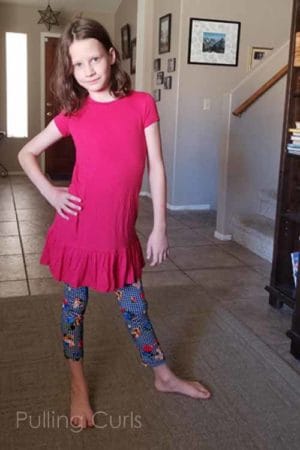 Red ruffled shirt dress: $18 ($13.50 with full-box discount)
Kind of plain, but she's a fan
Patterned Leggings $10 ($7.50)
These are SO soft, and very different than what we'd buy normally, but SO fun and cute. Let me stress HOW soft they are — big fans of these, a box favorite.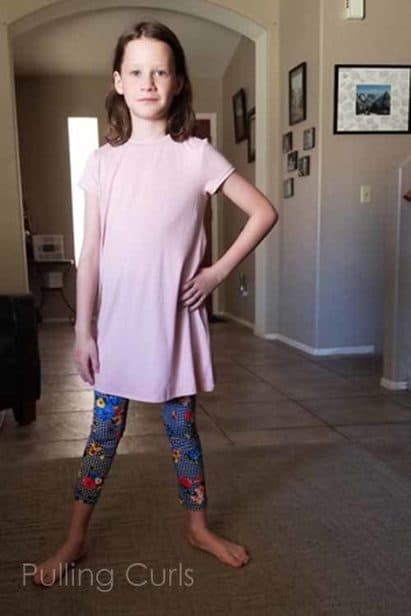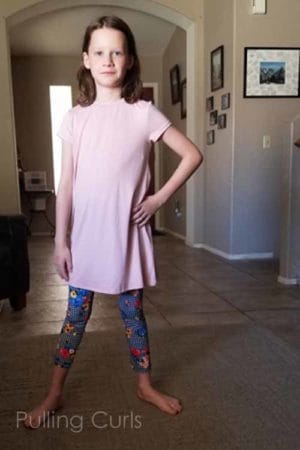 T-shirt dress $16 ($12)
Sort of plain, probably our least favorite thing in the box — kind of muted, although it's very soft and could be dressed-up or down. So, that's nice.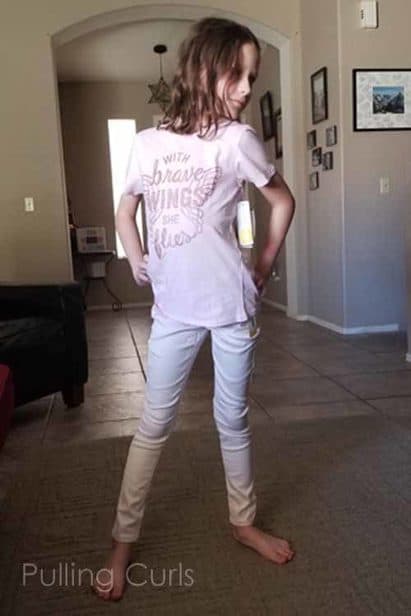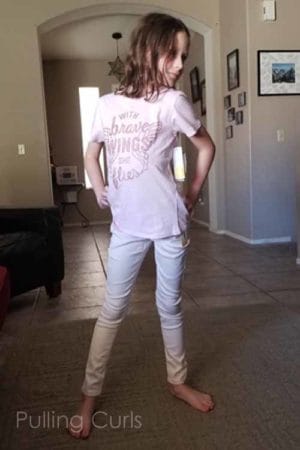 Graphic T (all of the graphic T's are $12 — $9 with the discount)
Great quality, I said she loves shimmer and they delivered with this one.
Pink Skinny Jeans $20 ($15)
These are great, super good fit and it has cinches on the waist to make it fit for her.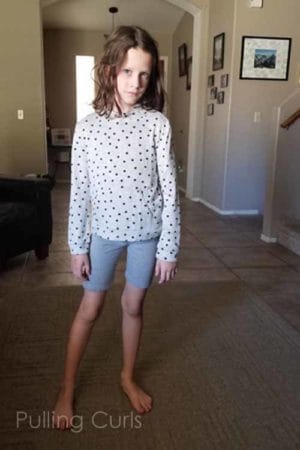 Polka Dot Sweatshirt $20 ($15)
This is Paige's actual favorite of the whole box. She loves the lightweight nature. She LOVES to wear a sweatshirt in the mornings when it gets cooler and this one is super lightweight, perfect for AZ
Bermuda Shorts — 2 pack $16 (for both pair — $12 with the discount)
Total win with the long shorts. At first I thought they were a bit tight, but they look great AND they fit on her super skinny waist. — here she is from the back side: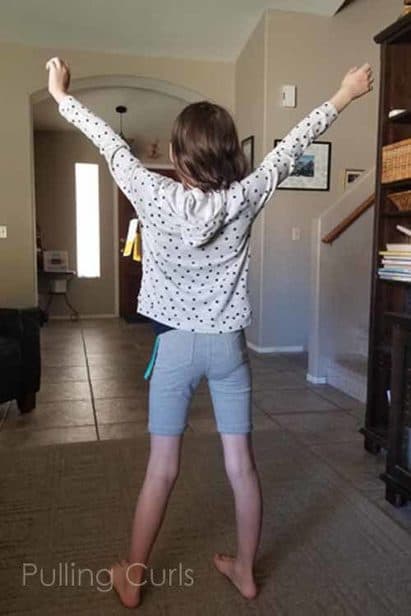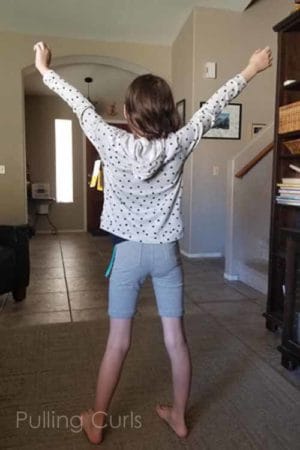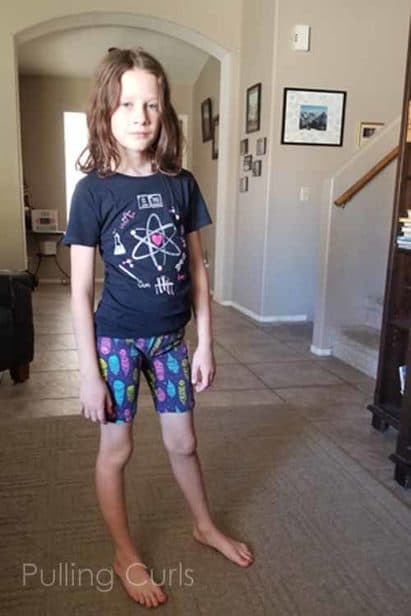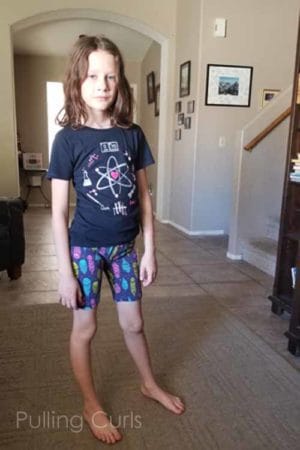 Graphic T ($12)
SO, SO cute — perfect for her. She loves science and stem. I love how they saw that she likes science and put this in the box, that makes it extra fun for her. This is her 2nd favorite item in the box.
Shorts are the other pair in the 2 pack above for $16)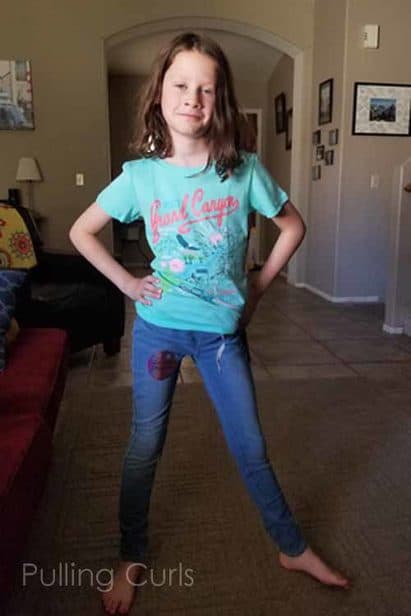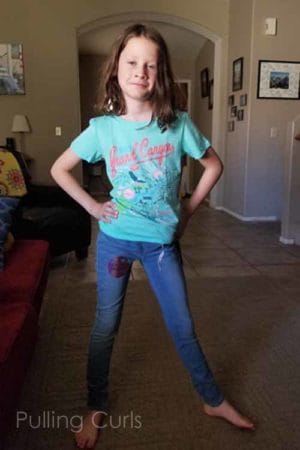 Cute grand canyon T-shirt $12
A big yes on this one from our Arizona girl. It's bright and colorful. She likes this one a lot. A great daily look.
Skinny Pants
OMG guys — I NEED THESE, they are SO soft and stretch. Main problem, they don't fit her waist. However since they're just $20 it doesn't make sense to send them back (as we get the 25% discount for keeping them) so, I think I'll jus tput a tuck in the waist band. I'm basically an expert at that at this point.
>> Get Stitch Fix for Kids Today!! <<
You can see all my Stitch Fix Kids Boxes on this Playlist:
Sitch Fix for Modest Girls
Stitch Fix has NOT done a great job with my own modesty standards, but I was super impressed with this box. I think our plan is to keep all of it. I will be VERY specific with any concerns I had with any of the items when I return it as I hope to get her another box when winter rolls around.
Tips to get a Stitch Fix Kids Box
Be VERY specific in your initial questionnaire.
I stated a 5-inch inseam on shorts.
I stated her entire shoulder needs to be covered.
I said that at no point show her abdomen.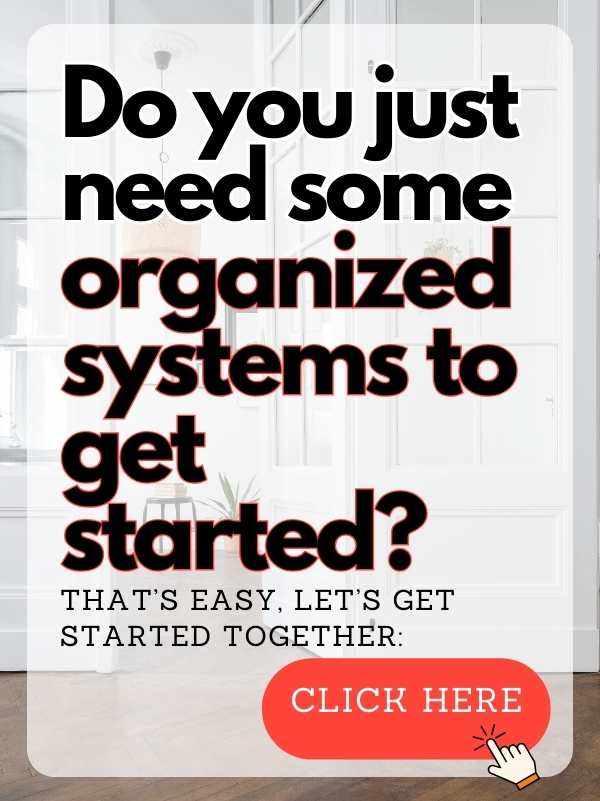 I didn't want shoes.
Also, I wanted clothing items on the lower end of the price range.
Making your style preferences REALLY clear is super important on that. Take the time to do that.
I wanted more shorts, but you get what you get with Stitch Fix, and I think the pants are lightweight enough that in a month or so they'll be a great option.
Will I order Stitch Fix Kids again?
Yes, I think I will.
It was SO nice to not have to go to the store.
Remember you do NOT have to get a monthly box. I really enjoy getting her a box at the beginning of the school year, and then one as it starts to get cooler (for winter items).
And frankly, this is the only of it's type that services this age of girl since Nordstrom Trunk Club closed.
The price point is right where we would buy "nicer" items at (we will probably fill in around this fix with items from Goodwill), so I am normally on the cheaper end of clothing. This is a bit of a splurge, but I figure one fix in the summer and one in the winter and we'll be good.