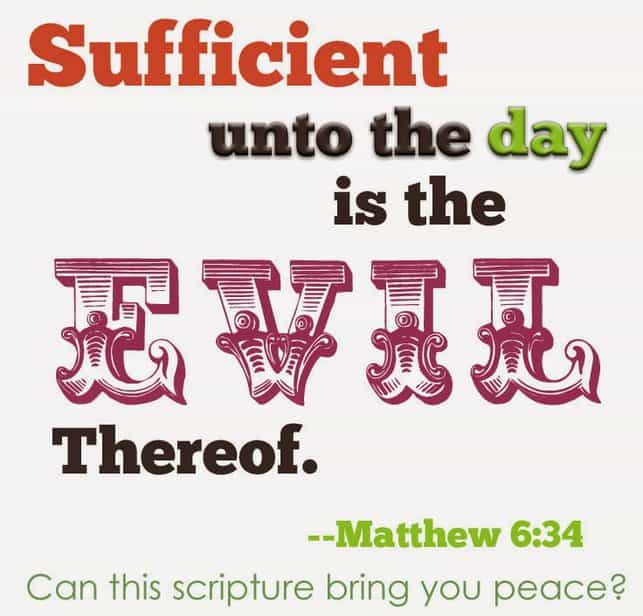 I read/wrote something somewhere about worrying about the future or what's down the road.
They came back with this goodie from Matthew 6:34
34 Take therefore no thought for the morrow: for the morrow shall take thought for the things of itself. Sufficient unto the day is the evil thereof.
I think I've always taken that scripture just thinking that the day is evil — but I have certainly started to use it as my mantra. It has changed how I view life.

My calendar is very full. I was just elected incoming PTO president, I plan to be involved with boosters at the high school, I'm the primary president, I'm trying to ramp this blog up, I have a job, plus prenatal classes (and I have no idea what working with a kindergartener will look like next year), oh and I have 3 kids and a husband. I actually REALLY like my life quite full. And I am fairly good about balancing it and realizing when something needs to be dumped.
But, looking into the future gives me panic attacks. I have 3 calendar apps on my phone. I'm always looking ahead to see how weeks look.
I'm not against preparing for the future. That's not what this blog about.
This blog is about realizing that there is plenty on your plate today, instead of worrying about the future.
Sufficient is the evil TODAY. You don't need to think about tomorrow's evil.
Does that make sense?
Anyway, it was a good brain shift for me, and when I'm placing too much thought into the future. I take a deep breath and say this to myself.
Anyone else have a mantra?