Today I want to review the Tushy bidet, give you a coupon to try it out for yourself, and share who I think it's best for, and some things to watch out for when you install it.
Tush Bidet Review
Tushy sent me a Bidet (but is NOT requiring this review, and you will find that it is my 100% honest opinion). And honestly — guys — I am not sure I've been sent anything more "up my ally" than this product. 🙂 I mean, perineal care is one of my passions (don't worry I'm an L&D nurse, and I've helped a lot of women start to heal their bums after a baby). So, something this simple seemed pretty smart.
BTW, if you're just here for the coupon code — use this link and code CURLS will save you 10% on your order!
And while this review was written with my Tushy experience there are LOTS of bidet's on the market. We got one from Home Depot for our son's toilet after he liked ours. 🙂
What is a Bidet
A bidet is just a stream of water that comes UP from the back of the toilet to wash your rear. In general, it is aimed to hit right where the poop comes out, but if you move a bit you can also hit your perineum and keep things clean all "down there".
They have been more popular in Europe but are certainly coming to the US.
However, most of the ones I have seen required electricity and plumbing. Frankly, more than I thought it was worth (also, we don't have plumbing in our water closet — so that's clearly an issue for us).
So, when Tushy contacted me I wondered how it all worked…
How to Install the Tushy
The Tushy (or really, any Bidet) is SUPER simple to install.
You use an adaptor (it's sort of like a Y adaptor) that just comes off your main line that feeds the toilet. That water is super clean (you could drink out of it if you're like that) so the water that comes out of the Tushy is super clean too.
Steps to install the Tushy:
Basically (although, here are the instructions in case you want to see it first) you turn off the water to your toilet, drain it — add on the adaptor, and put the seat under your regular toilet seat. The end.
It should only take 10-15 minutes (unless your mainline valve is broken like ours, in which case it took a trip to Home Depot and some youtube video watches).
If you'd like to try the Tushy Spa, — you need to have a hot water line close enough to your toilet to hook into it (I think they say 9 feet). For us, we'd have to drill through cabinets and walls so we chose to go cold.
Honestly, it's not bad. I thought it would be alarming, and while I think it's always a bit of a surprise (as most things that touch your bum), it's not bad at all.
How does the Tushy Work?
Sit down, do your business (usually poop, although you could use it after pee too for the ladies), and then you twist the knob to the outer edge (so, away from your body).
You can adjust the pressure at this point.
I wouldn't test this out without a bum there — or put your hand in the way — it will spray all over the place — this isn't a gentle stream of water.
Adjust your bum so it's hitting all the right spots, and then turn it off.
What does turning the Tushy knob the other way do?
It cleans the Tushy head. I don't really understand it, but it isn't going to wash your bum.
How do I dry off afterwards?
You can just use toilet paper, although they offer bamboo (?) toilet paper and some Tushy towels that you could use instead (??? — I haven't gotten that adventurous).
How does the Tushy not get… dirty?
It only comes down when you apply water pressure, when you turn it off, it tucks back up and out of the way. 🙂 #freshandclean
What about when I'm not at home?
Well, you are clearly not going to uninstall this baby, but Tushy did send me a sweet portable option. I actually took it to Disneyland with me on our last trip and LOVED It. I felt– well, dirty. It just helped everything out.
Don't worry, I didn't haul it through the parks, just used it at the hotel. 🙂
Pro's of the Tushy
I love how it doesn't need a special line or electricity
It works — and really well!
It lowers your need for toilet paper
It keeps a healthy perineum
It's pressure isn't so strong it will be problematic for your lady parts (that's the nurse talking)
Con's of the Tushy
The cold water can be a bit of a "surprise" (but a good one)
Sometimes you're not "aligned" and that can be problematic.
There isn't a huge variance in the "pressure" — so it is quite strong right out of the gate
I have heard some people who have an issue with it on their toilet seat (we don't, and we don't have a fancy toilet seat).
There is no particular childproofing option, and I could see that being really messy if little hands figure it out.
BTW, if you're thinking the Tushy is for you — remember code CURLS will save you 10% on your purchase!
Who the Tushy is For:
The Tushy is For New Moms
I can only imagine I probably would have spent 12 hours/day on the Tushy if we'd had it when I had my first child. I had a 4th degree episiotomy/tear and was just miserable. The only time I was happy was when I was spraying myself with cold water from the peri bottle.
This would make an AMAZING baby present!!!! 🙂
The Tushy is for Overweight People
I am a plus-size gal, and I have to admit that there are times I likely don't get as clean down there as I'd prefer. The Tushy helps with that, and it also helps after days I work and am just not as clean as I wish I was.
Sometimes I've used "flushable" wipes, but I hear the Tushy is MUCH better for our sewer systems. It's also cheaper and makes you feel cleaner!
The Tushy is for Moms
While the head that caused that 4th-degree tear I mentioned above is now 18, my perineum is just an area that doesn't get a lot of attention and sometimes gets angry at me. The Tushy just helps keep it healthy, which I really appreciate!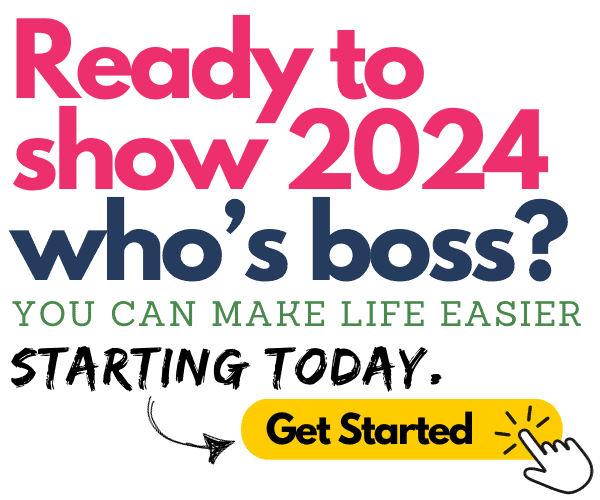 The Tushy is for those with hemorrhoids
Whether it's hemorrhoids or any other "poop exit" issues, the fact that you won't have the friction of "wiping" will likely save you a lot of distress. I also think it will help you heal those areas as well. I'm a big fan of cold things on swollen parts. The end.
The Tushy is for people who have a range of motion issue
If you've ever had a hurt shoulder, or hand…. let's just say you can't "get in there" like you'd prefer and the Tushy makes all of that MUCH easier!
The Tushy is for People Who Poop
My husband is neither a mom or overweight and he likes it.
It's just a nice feeling after you get over the initial surprise.
Who the Tushy is Not For
While I think everyone will enjoy it there are a few scenarios it may be problematic:
If I had a really inquisitive toddler, I might be nervous about it — as there is no way to "lock" them out of it. And, it really shoot, which they will find a lot of glee from.
Ok, actually — that's the only thing I can think of.
We, personally, have the Tushy in our master bath. It keeps small hands out of it but allows us to enjoy our throne. 🙂 Our kids have zero desire to use it, which is fine by me.
If you're worried about using it, you could try the portable version first to see if you can get over the cold water on your bum.
Anyway, overall I REALLY liked it. I RARELY write reviews (even though I get sent a lot of products) but I really liked this one and I feel like if you have any of the problems I listed above, you'll like it too!
This is just ONE of the ways you'll want to be prepared for life after baby — come join me in here to get prepared for the whole thing!