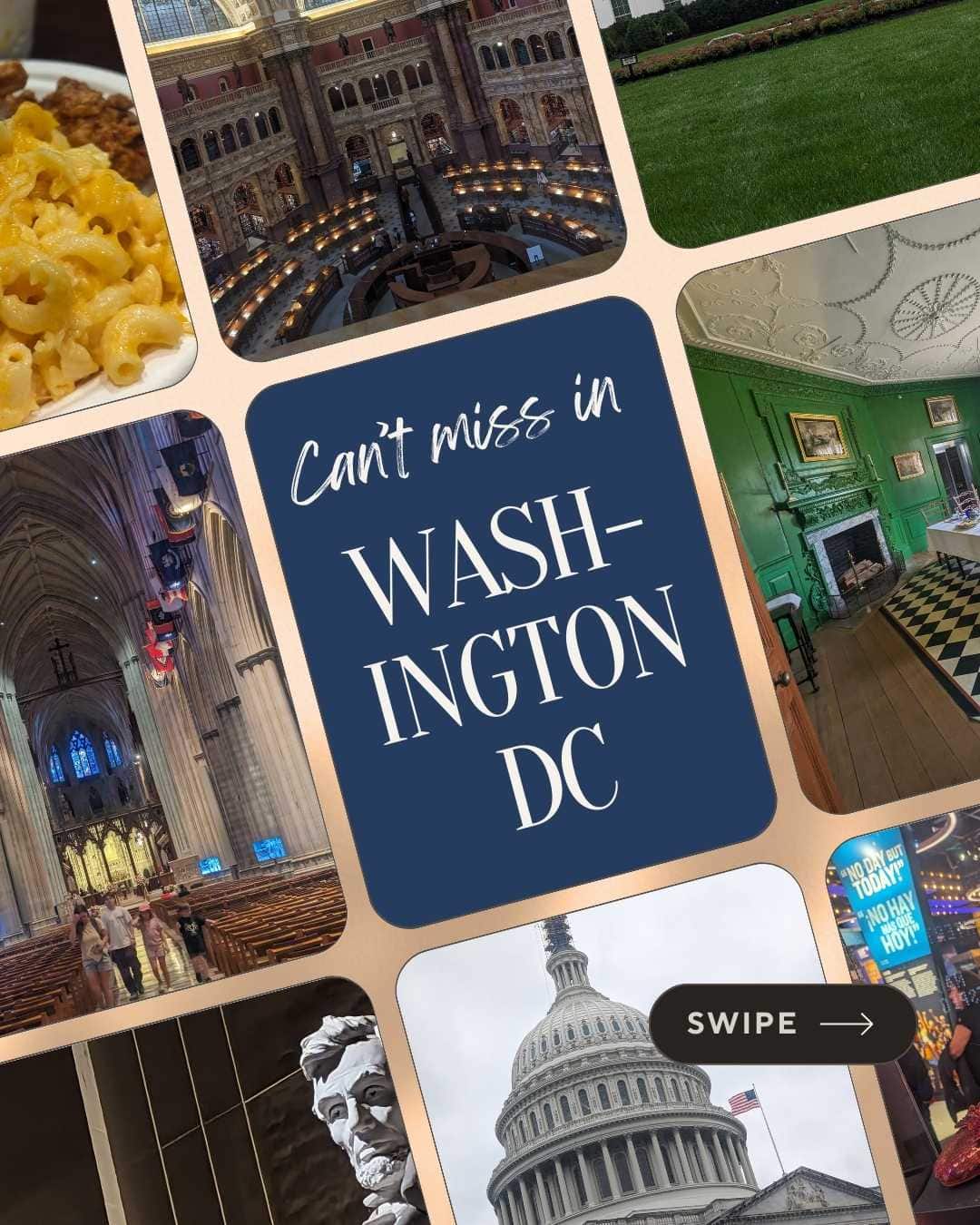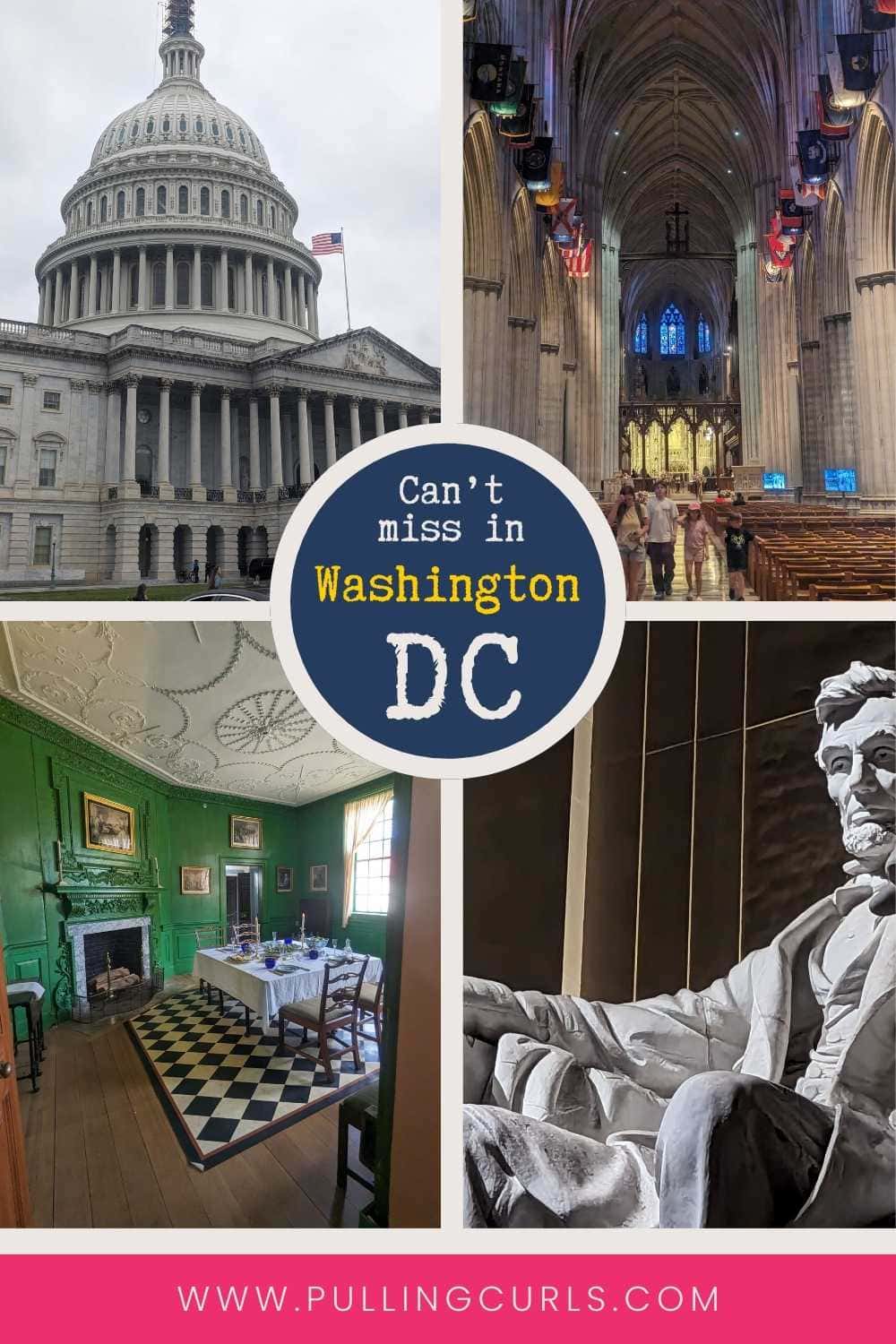 We recently went to Washington DC and went to some of the more popular spots. Here are our reviews of 10 spots you may be considering visiting.
As a note, we did get free or reduced-price tickets at some of these venues but we it does not affect our rating of the activity (since much around Washington DC is free anyway).
Before we get going, let's chat about the best way to get around the city.
Metro PASS or Just a Smartrip Card?
We had planned to get a pass to ride the metro, but after looking at our hotel location it looked like a bus was closest to us (we were about 5 minutes from the Foggy Bottom station, but we were really close to a bus stop that took us into the city). So, we just loaded $20 onto Smartrip cards. We added another $20 for a total of $40 for each of us.
The short trip metro pass can't be used on buses, so it's just not as cost-affordable. Plus we used the circulator bus pretty frequently (which is only $1).
Hop on Hop off Trolley
This trolley is offered in several cities. We've also done it in Boston.
The trolleys come every 20-30 minutes. The main issue is that you have no idea where the trolleys are on their route, and if you're looking at more like 30+ minutes (thanks to traffic) or just a few minutes. This can end-up wasting a lot of your time.
There is some good history on this tour as you traverse from site to site — but…. I'd recommend the….
Monuments by Moonlight Tour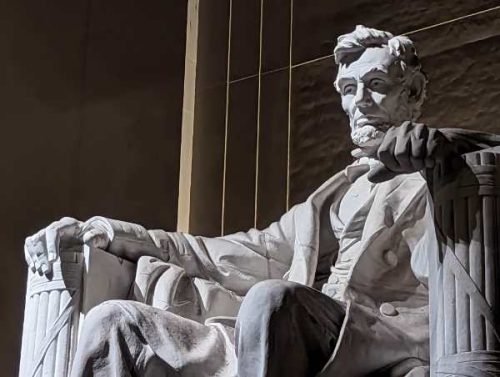 This is similar to the hop on/hop off tour, but is done at night. And guys — the monuments at night are just beautiful! We had a top-notch guide (waiving to Smiley!). I don't know how he could slow down at just the perfect moment to get a photo… but he did. It was just great.
We REALLY enjoyed this tour. My feet were VERY happy to have some quality sit-down time and I don't know that we would have tried to do the monuments at night without the tour.
The bus does stop at the Lincoln Memorial, and the MLK/FDR memorials.
Arlington Tour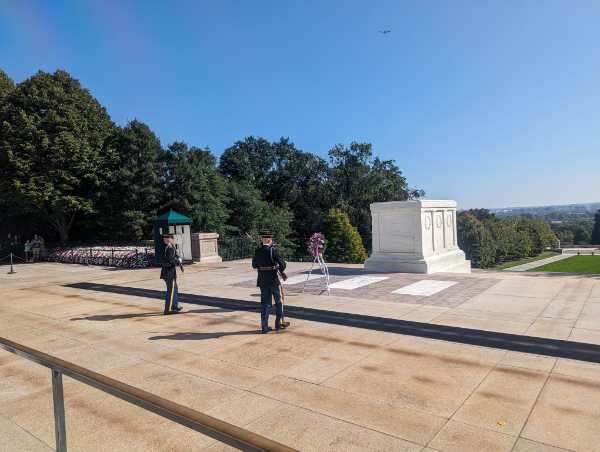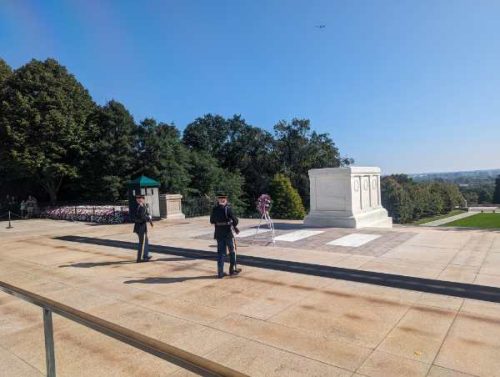 It seems like we should be able to walk through a cemetery without a bus — but this cemetery is HUGE, it's easy to get lost and it has a lot to see. I would 100% recommend the tour bus if you're wanting to go to Arlington. The guides show you what to look for, and visiting the tomb of the unknown soldier. You can also get this tour at 1/2 price if you do it with the other tours.
I would recommend you to get the Monuments by Moonlight and the Arlington tour if it fits your timeframes.
Capitol Tour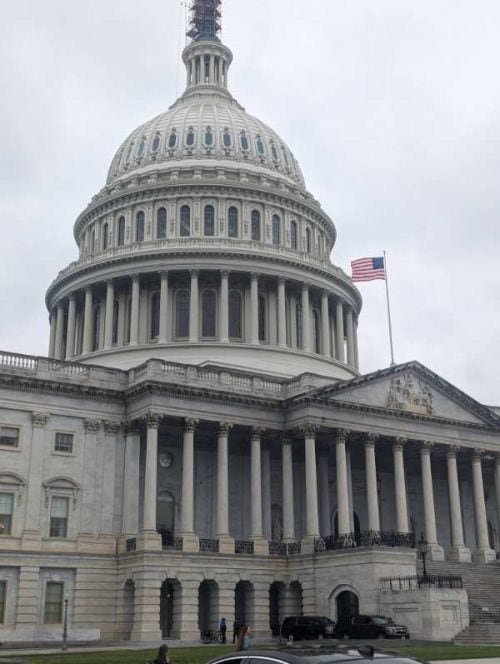 There are a couple of ways to tour the capitol. You can either just show-up and take the tour, or we contacted our congressman/senator and their office will take you on a more intimate tour of the grounds. I much prefer the latter option. Our group only had 5 people in it. We were also given gallery passes to the senate and house of representatives.
I don't think you have to email them too much in advance to get a tour with your representative, so I'd recommend giving it a try!
The National Cathedral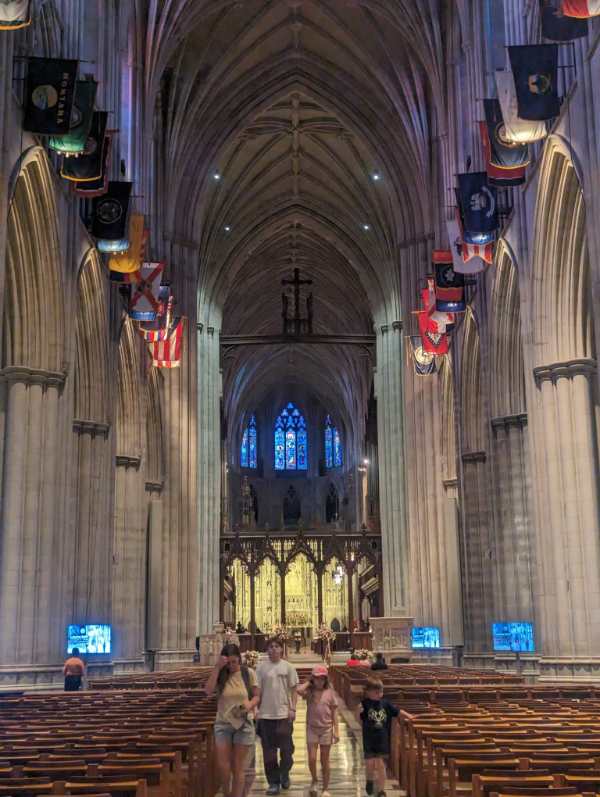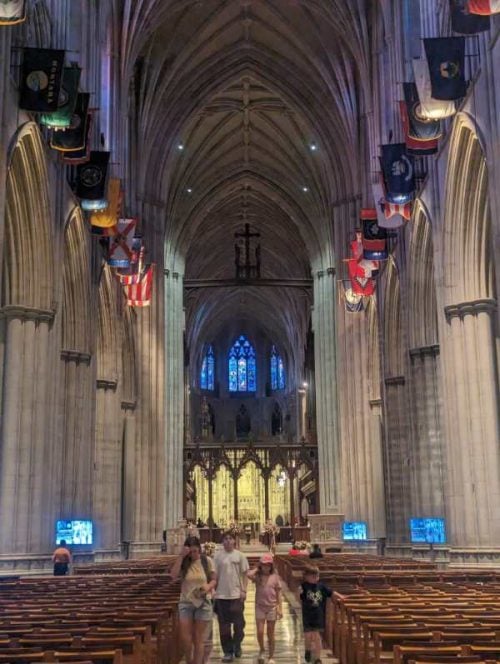 We were sort of on the fence about going to the cathedral, but I am so glad that we went! We absolutely loved the tour. The cathedral is VAST and I felt like it was well worth the money for the tour. We REALLY enjoyed it. We also took the bus up there and it was super easy to access!
I wouldn't take this tour with kids under 12'ish — it's pretty long, and they might get un-interested, but my 14 year old REALLY enjoyed it!
National Museum of African American History & Culture
This museum can be heavy as it talks a lot about slavery (they actually have some of the images and information outlined in red if they aren't suitable for kids). However, it was well-done and did highlight the people who have worked to make a difference in the lives of people of color since the Emancipation Proclamation. It really inspired me to make a difference where I could in my own life.
Do NOT miss the cafeteria in the lower level. It's amazing, best food on the mall by FAR. They serve great southern food like friend chicken, collard greens (best I've had), mac & cheese etc.
Mount Vernon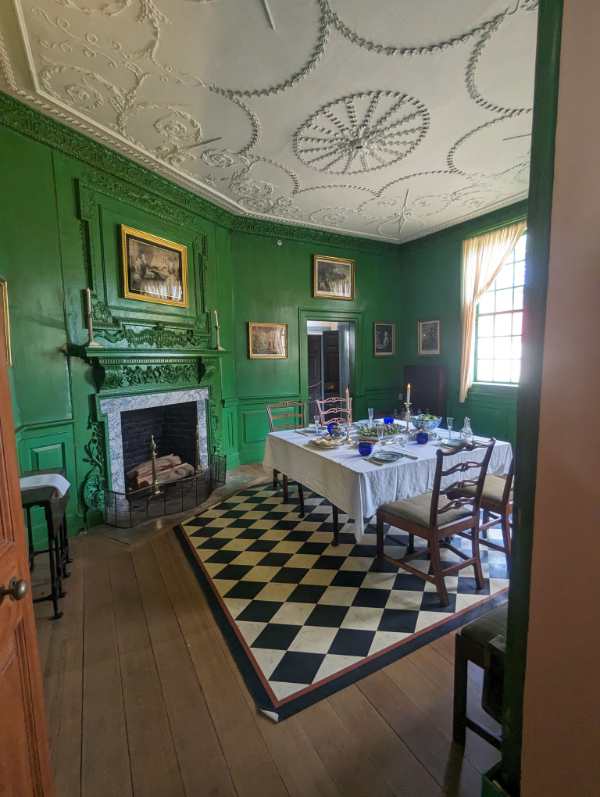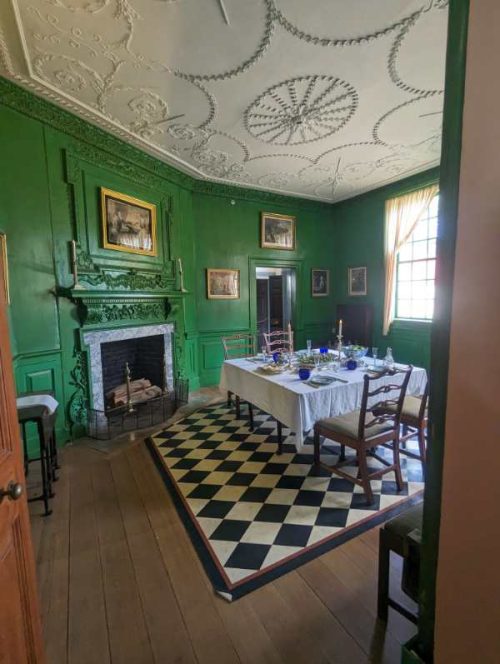 This is George Washington's Home and is a BEAITUFUL spot not far from DC. Honestly, it was a great, relaxing place to be after the hustle-and bustle of DC. With your ticket you have access to their beautiful grounds and gardens. And then you can also experience a tour of the home (the home isn't the biggest part of the tour, it only takes about 20 minutes).
We had a cousin that took us there, but I did see you CAN ride a bus up there (there's a bus stop right outside of it), but it's about a 90 minute ride from downtown DC.
Ford's Theater
This isn't just seeing the theater where Lincoln was assassinated, but it goes more into the gang of people behind it, and how it affected the first family and the country after it was done. I liked how well it really showed WHY it happened and the implications of it. Really enjoyed it.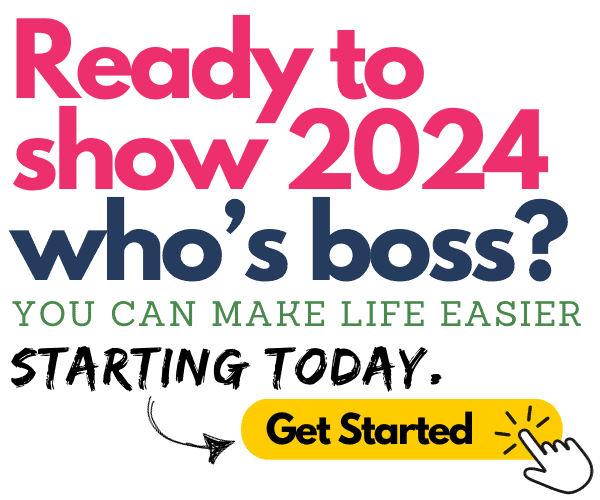 Botanical Gardens
This wasn't on my list, but WOW we really enjoyed it. We do like to garden and see different types of plants. The docents were super helpful and had so many cool facts. It was amazing to see all different types and habitats of plants all in one spot.
Library of Congress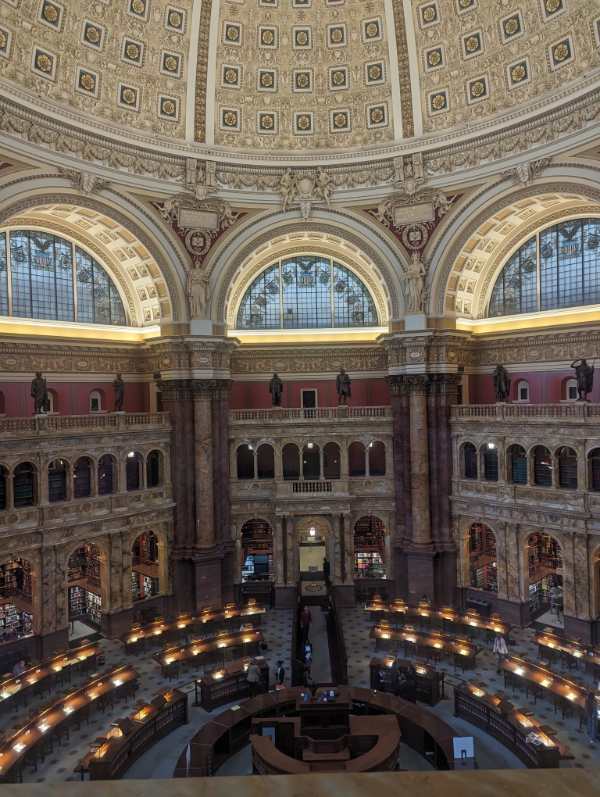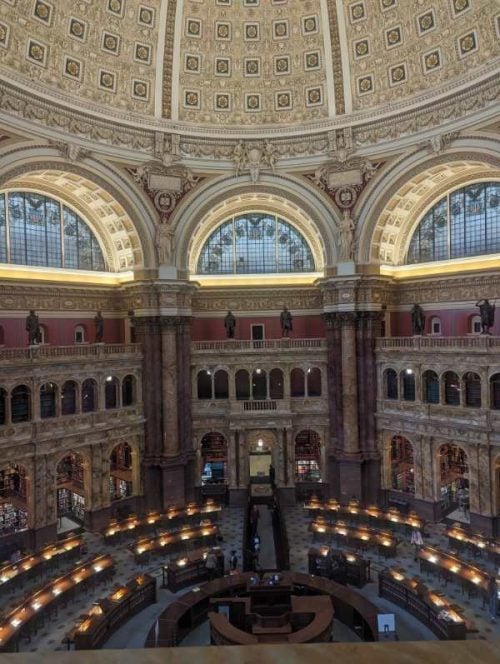 This is a beautiful building, and you can easily just spend as much time as you want here. There's an audio tour available through your smartphone if you want to, or you can just go look inside. You do want to get advanced tickets for this.
Other Places to Consider:
Here are a few other places to think about visiting in Washington DC (just weren't a highlight for me):
Smithsonian Air & Space Museum – It is currently under construction, so we only saw about 1/3 of the museum. It's a very popular museum.
Washington Monument – You can go-up in it if you get advanced reservations (they can be hard to get in the busy season). It was good, but the windows aren't huge
Smithsonian Museum of American History: I love to see the pop-culture items (hello Mr Roger's sweater), the dresses of the first ladies and the Star Spangled Banner. I didn't need long at this museum though
National Holocaust Museum: A very well-done museum on the holocast, but it is heavy. Also not a great place to take kids. My 14 year old went and found it interesting, but I wouldn't take kids under 12. The exhibits are almost entirely silent as people take in the sobering information.
Postal Museum: This is right next to Union Station, so if you're there take a little time to stop in there and see how important the postal service is to our nation, and how it has changed over time.
Gettysburg: We were able to get a car and drive up to Gettysburg. It's fascinating to see how that war really affected towns like that, and how it all worked. This about 90 minutes outside of DC though, so you'd need a car.
Over Hyped Washington DC Spots:
The National Zoo: At the time we went, we were able to see the pandas, but they are leaving, which is really going to leave a pretty small zoo. It's still a fun zoo, but not as good as many major city's zoo's (we recently went to San Deigo's — it isn't comparable).
The White House: You need to email your representative early to have them submit your name to get a ticket with the White House. There are multiple layers of security (which takes WAY longer than the tour). It's always a disappointment, but fun to do once in your life.
National Archives: Sure, it's interesting, but you can barely even read the documents anymore. They also keep it so dark you can't see other things well either.
Bonus: A few favorite spots to get food
We the Pizza — just up on Capitol Hill the pizza is priced well, there's plenty of seating and there's a burger place next door if you'd prefer that.
Founding Farmers — This is the Foggy Bottom area but SO tasty!
Mia's Italian Kitchen — Yummy pizza, pasta and other Italian dishes in Old Town Arlington!