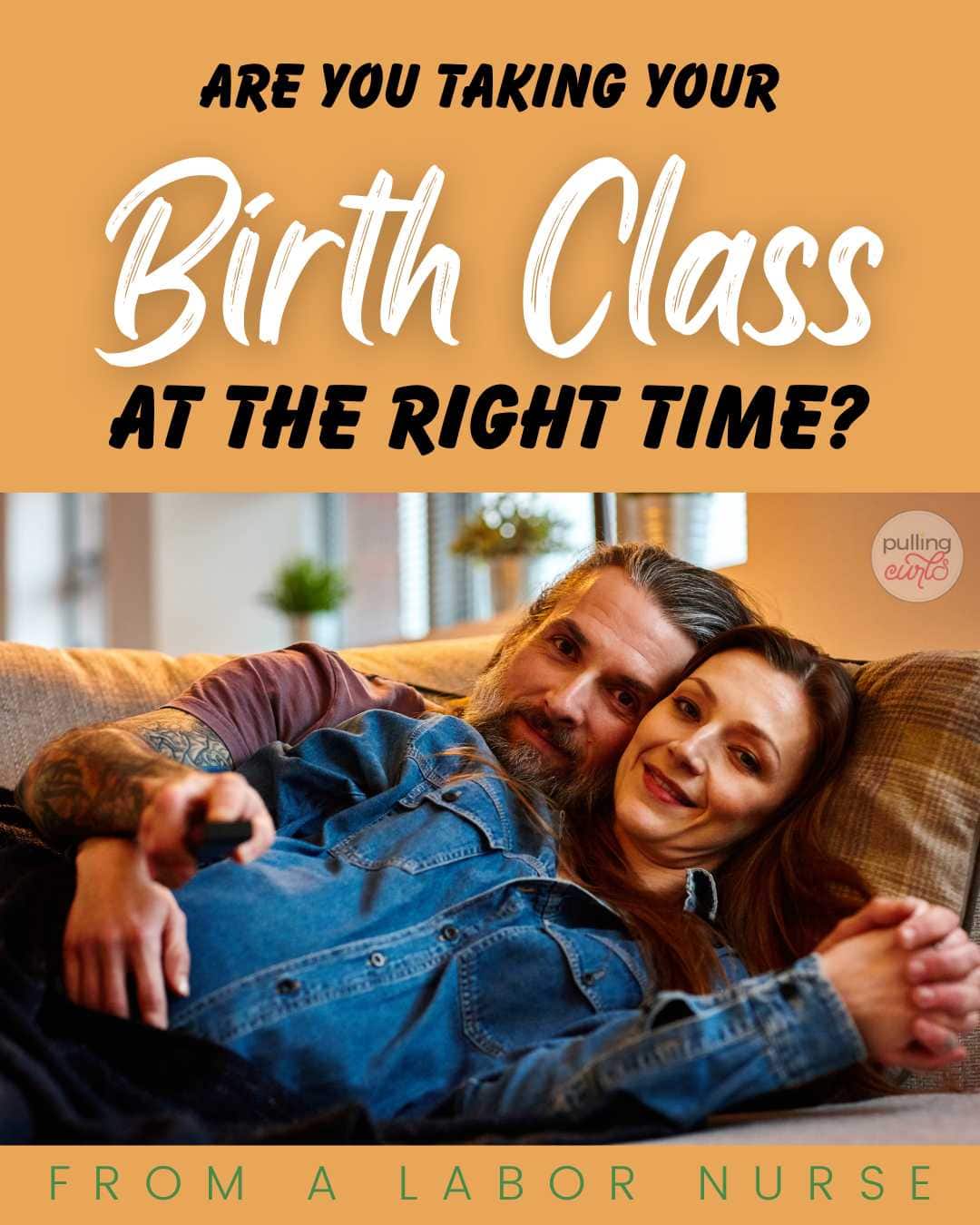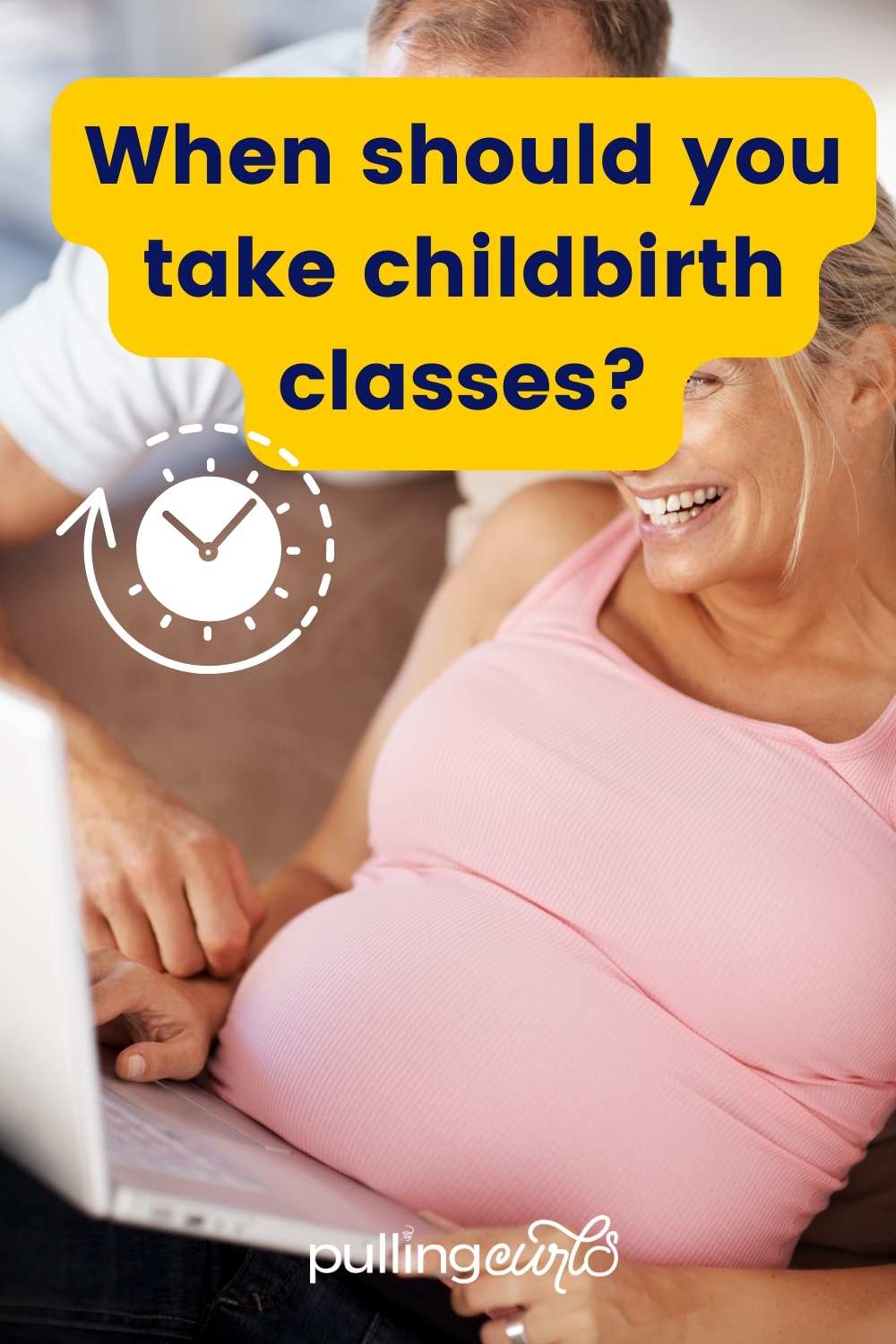 Childbirth classes are so important for a stress-free delivery. The time you take to take a childbirth class is key. Too early, and you might forget, too late and it might be — well, too late. When's the best time to take a childbirth or a breastfeeding class?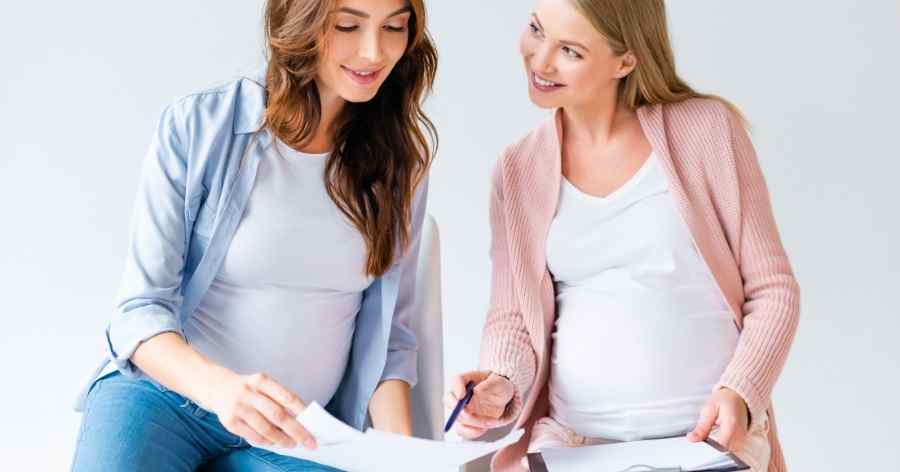 Hi, I'm Hilary — many people know me as The Pregnancy Nurse 👩‍⚕️. I have been a nurse since 1997 and I have 20 years of OB nursing experience, I am also the curly head behind this website Pulling Curls and The Online Prenatal Class for Couples. 🩺​ I taught prenatal classes for my hospital and I am an expert prenatal educator.
In this post we will cover: When to take a childbirth class, does insurance cover childbirth classes — what is the BEST time to do prenatal class. If you want to, you can also skip ahead to when to take breastfeeding classes if that interests you more.
When should you take a childbirth class?
I recommend starting the class towards the end of your second trimester, and finishing it by 32-34 weeks. An online class allows you to also review the information in the last months of your pregnancy.
Too early and you might forget stuff (or have to repeat it), and take it too late and it might actually be too late if you go into labor early.
Of course, all of this depends on how long your course is and how long it takes to finish, and the timeline. All that jazz. But in general — those are the guidelines I go with.
What is the best time to take a prenatal class?
I think the best time is at 30 weeks. I think you're starting to have a good "visual" on the finish line at that point, and it's not so far away that you'll never remember everything. Just my opinion.
I don't recommend starting it in your first trimester. As an expecting mother, you have enough to deal with just starting up a human (but you can still pick which one is for you and purchase it at that point). Health is always a priority.
When should finish your prenatal class by?
I recommend to have them done by 34-36 weeks, however if you are close to that — there is STILL time. Most people don't go into labor until about 40 weeks, so you likely have enough time.
Pro Tip: Get a class that has a few days of a return policy, that gives you a little wiggle room to get it done, and if you aren't able to get it done, you can get your money back.
Should you take classes before having a baby?
Yes, since I was a labor nurse for so long I do recommend a prenatal class, and a breastfeeding class if you are hoping to breastfeed. Both have been proven to be worthwhile and have lots of benefits, and we'll talk more about them later in this article, so keep reading!
Do I need a childbirth class if it's not my first pregnancy?
Every pregnancy is different, so pick a class that allows you to do a quick review of the areas you're a bit "fuzzy" on and the rest can just remind you of what to expect. Many parents-to-be are surprised by how little they remember when it comes to the actual birth. This one has a great low-cost option for parents who want a review.
Also, a lot of people wish their first-time birth had gone differently, and if that is the choice this type of education can help you have a better birth this time.
I also think that one's the best birth class for teen moms.
What is the point of childbirth classes?
I think prenatal classes have a few objectives:
Prepare you for what a normal birth looks like so you aren't caught by surprise
Get you and your partner on the same page before going to the hospital (about some of the choices you'll need to make)
Give you support and education on some of the choices you will encounter and help you communicate with your team to make the choice.
They truly are there to make your birth better, less complicated and keep your expectations on what is normal (vs what you see in the media). Many people end up making rash choices because they just had no idea how long the process would be, or they are overwhelmed by it — and this prevents that!
With all these great parts of birth classes, you may wonder if birth classes are covered by insurance?
What will a Childbirth Class Cover?
A comprehensive childbirth class should cover:
What you'd want on your birth plan. The different options most often on a birth plan, and how to make your birth preferences (but quality childbirth education classes will never tell you which one is best, only how to research for yourself). You can decide what options are the most healthy for you.
Different medical interventions & medical procedures that you might run into (and why we do them in labor and delivery). Also, things to discuss with your healthcare providers in advance.
Basic vaginal birth process information, vaginal birth as well as cesarean birth information to help you know what to expect as you head closer to your due date. They should go through the basic stages of labor so you know what to expect from your body and aren't caught by surprise.
Information for your support person. How to best support you, and what to expect for them as well.
Pain medication, and pain management options — as well as what to expect from each form. They may also teach some relaxation techniques, or comfort techniques like Lamaze class breathing techniques (Lamaze classes aren't offered as much as far as I can tell, but many classes use the breathing that originated there). They may also give you opportunities to practice them.
In addition, most classes will also go in depth with epidural anesthesia in case you decide to get one.
They might also help with comfort measures & tips that you or your birthing partner can help employ if you're at home. They should also give you a basic idea of what signs to see to signal it's time to head to the hospital (that, along with your provider).
Third trimester testing, and why your care provider might order it.
It's also VERY important to know what to expect during your postpartum period, and your maternity stay at the hospital. I personally believe that's some of the most important information (which is why I have a full 2 chapters on it in my own class).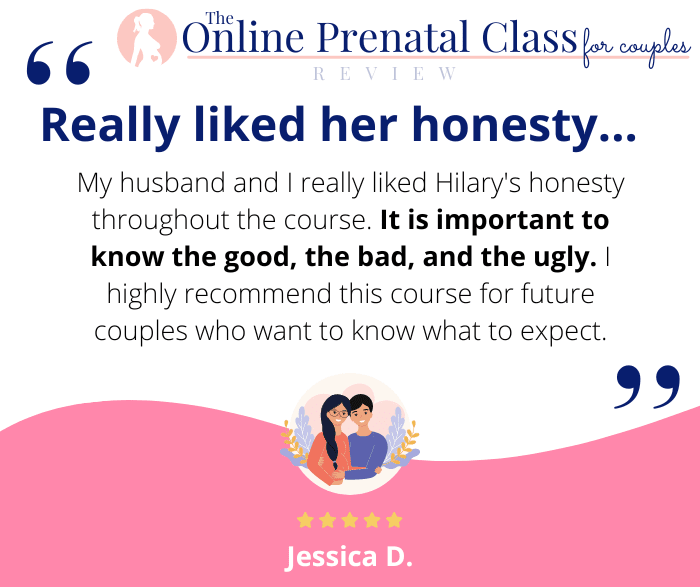 Does Insurance Cover a Birth Class?
Most often, they do not. However, check with your policy, some do. More often, some workplaces will reimburse people for this type of education.
Other options can be to use your HSA or FSA funds to pay for the class. As long as your teacher is certified or licensed that should work (but, as always check with your CPA first)!
Are Prenatal Classes Really Necessary?
The short answer? No. The baby will still come out if you don't take a class. It happens every day! However, those patients often feel traumatized by their birth, and wish things had happened differently.
The right answer though — yes. You will want a class on your big day! I actually just did a review on the literature on if prenatal classes improve outcomes:
Less C-sections for those who take a prenatal class
Less inductions
Less medical pain management options used
Less anxiety about birth (which gives you a healtheir pregnancy).
I want those benefits of childbirth classes for you, the time and the money is well worth it!
What to bring to childbirth class?
If they want you to bring anything, they should tell you in advance. For instance, when I taught in person I encouraged pillows on the last class, but prior to that I just encouraged water and some snacks as everyone gets hungry in those classes!
Who Should Teach My prenatal Classes:
Prenatal classes can be taught by lots of different people:
Certified childbirth educators
Labor nurses
Postpartum nurses
Nurse educators
Doulas
Lacatation consultants (although labor isn't part of lactation information)
I think you mostly want to find someone who's birth philosophy is in line with you own. A labor coach you enjoy being with – -but MOST IMPORTANTLY has a LOT of experience to help teach you.
Many educators offer small free classes to find a class that's right for you (but these classes aren't meant to replace a full class, just to make sure the instructor is a good fit).
How to Take a Childbirth Class Near Me?
I would just look around for something close by. Keep in mind that not all hospitals teach birthing classes. Of course, not all hospitals even have L&D anymore, so sometimes you have to travel quite a ways to get into a class.
If your mind is dead set on an in-person classes, I would call your local hospital first, or a local birth center they may have a list of them if they don't provide them.
If you are not planning on a hospital birth, classes, check with your midwife.
However, much of our learning has shifted online.
Online Childbirth Classes
Expectant parents are BUSY and this is a great way to get the education you need without having to adhere to a strict schedule (or listen to questions you have no interest in).
Online classes also allow the teacher to be very thorough in what they teach (instead of forgetting to talk about something on the night they had you).
In a lot of ways it's like having a private classes, as you can focus on just what YOU need for this new baby. You can also include whatever family members you want. Makes it so nice! First time parents are given the opportunity to really UNDERSTAND it, rather than sit through it.
However, an online course is not for everyone. An in person class might be the best if you you don't think you'll be able to commit to doing it on your own.
The type of class you take should WORK for you. If you find yourself bored or miserable during it, that isn't a way to get prepared. Many offer a refund if you're not happy (I do).
I am experienced nurse, a mom to three and I am PASSIONATE about getting moms educated for their confident, collaborative hospital birth. If you are looking for a prenatal class, I think you'll make a mistake not checking out The Online Prenatal Class for Couples. It started in 2014 and after several updates I truly believe it is the most comprehensive, best taught class available. And the reviews show that too!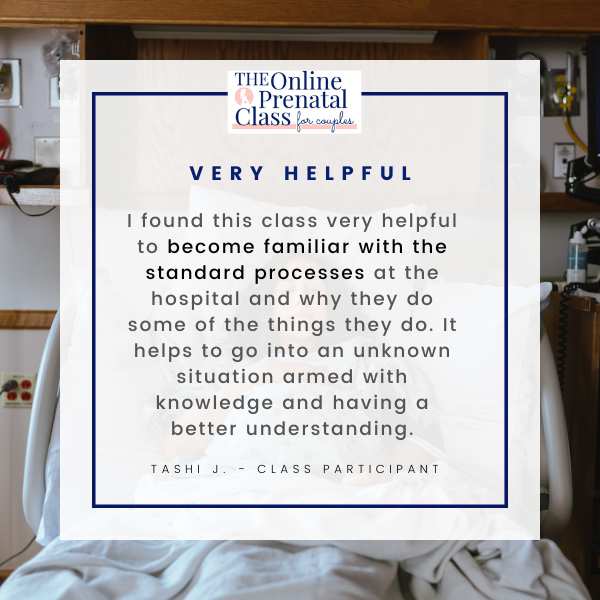 When to take a breastfeeding class?
I would take a breastfeeding class once you're well into your third trimester, 32-36 weeks. Most often these classes are shorter and if you have a premature baby, your breastfeeding journey will look different than most people's.
Why breastfeeding class before birth?
There are a wide variety of breastfeeding classes, but most people offer a very basic breastfeeding class that gives you an overview of breastfeeding (helpful for all moms who are planning to breastfeed):
What to expect in a breastfeeding class:
They often cover….
How your body makes milk
How to get baby to latch on your breast
How to make sure baby is getting enough milk
Sometimes some trouble-shooting tips
After birth you may want to take a more specific class or have a consult with a lactation consultant after you know what areas you are struggling with.
Sometimes your hospital will offer a breastfeeding course, but sometimes those aren't convenient (or are full) — so I love that there are now prenatal breastfeeding class online.
This allows you to review the information at your leisure (especially helpful when baby comes home and you really need the help THEN) and also built a rapport with the instructor and may be able to reach out with issues.
Best Online Breastfeeding Courses:
I have two prenatal classes that I recommend. I have a whole post where I review online breastfeeding classes.
Breastfeeding Mama Classes
I am a huge fan of The Breastfeeding Mama's classes. You'll find that Katie is on the screen more demonstrating things more than in the other class, which I like. She is also an IBCLC which is a "top-tier" breastfeeding coach.

Milkology
The Milkology classes are a great price. They are very thorough and she's done a great job filming them, they're super engaging! She has a basic breastfeeding one, and has recently added a pumping-only one (which may be of special interest to the working moms out there).
Save 10% on Milkology classes with code DISCOUNT 10.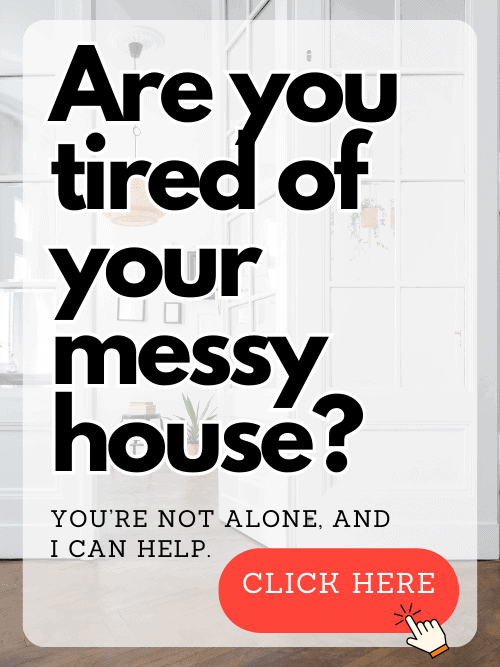 I think it's just personal preference. I'd recommend checking out both sites and going with whichever seems more "you" (you can't go wrong).
Also, don't miss my post that talks about the alternatives to Tinyhood.
When to take baby care classes
I would again recommend these after 30 weeks.
If you haven't taken care of a new baby much before (especially if its your first child), they are a great option to make you less nervous around your baby (and more proficient with newborn care in general). AND, one is included in the Online Prenatal class for Couples Bump to Bassinet bundle, or you can get Newborns Made Easy on its own.
---
So, there you go. I think that getting prepared before delivery is SO important. While birth can be a very natural process, it often doesn't come naturally to couples — so some preparation to new parents can be a big win!
Because I've seen it. I've seen the light come on as they realize they know what's going on and it's all just how they figured it would be.
Because of a little effort they took ahead of time. It's just that easy.
In fact, my prenatal class just takes a few hours — and I think you'll love it! In fact, I guarantee you will!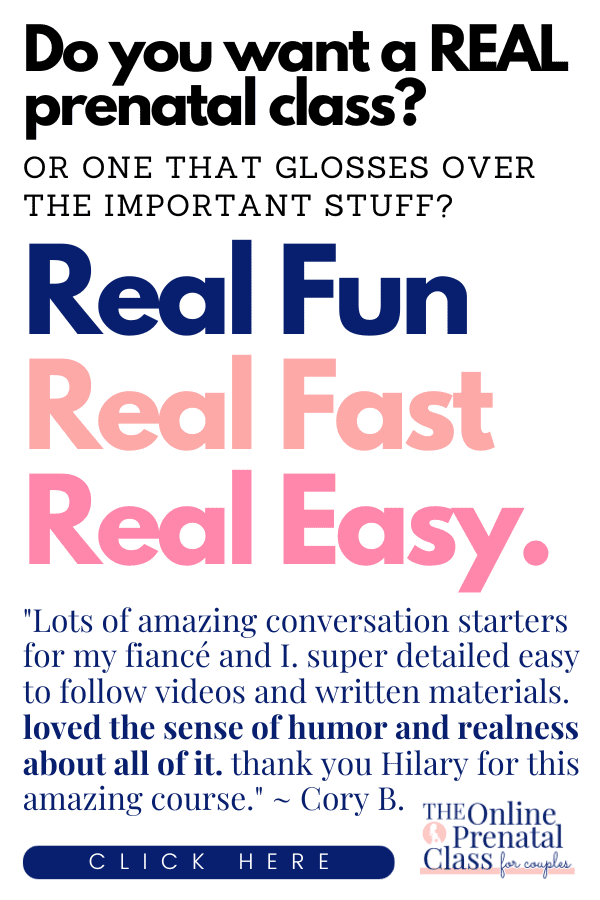 Or, if you're not quite ready for the full class, check out my free prenatal class — It's your first step towards being your own birth boss.