Don't pass go, don't collect 100 but DO go get
Family Systems: How to Automate Your Housewife Life
{it's no longer free — but only $2.99 on Amazon}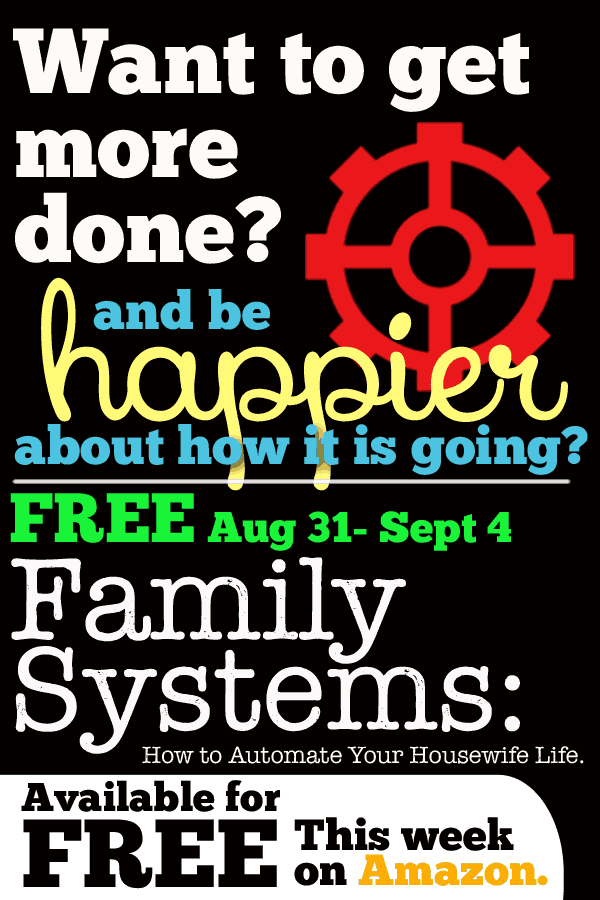 Is FA-REE this week.
That's right, just in time for back to school may-hem it's time to get your family systems in order.
If you've previously bought a copy, don't forget to tell your friends, or maybe even put a review in. Amazon reviews are quick and painless — a lot easier than I thought they would be.
You could tweet it out:
Family Systems: How to Automate Your Housewife Life @pullingcurls is FREE! Check it out! https://t.co/dcV6aRPutT … pic.twitter.com/2B8rYzAIUm

— Hilary Erickson (@pullingcurls) August 31, 2015
You could share my facebook post:
Feel free to Instagram or Pin it too.
This isn't a book that will solve all your problems, but the longer you're a mom, the more you realize that parenthood is only improved by baby steps. And with baby steps you can do it.
So, go get the book. It's FREE! Happy Back to school to everyone!