My 31 Days of Systems has turned into a book. Read more here!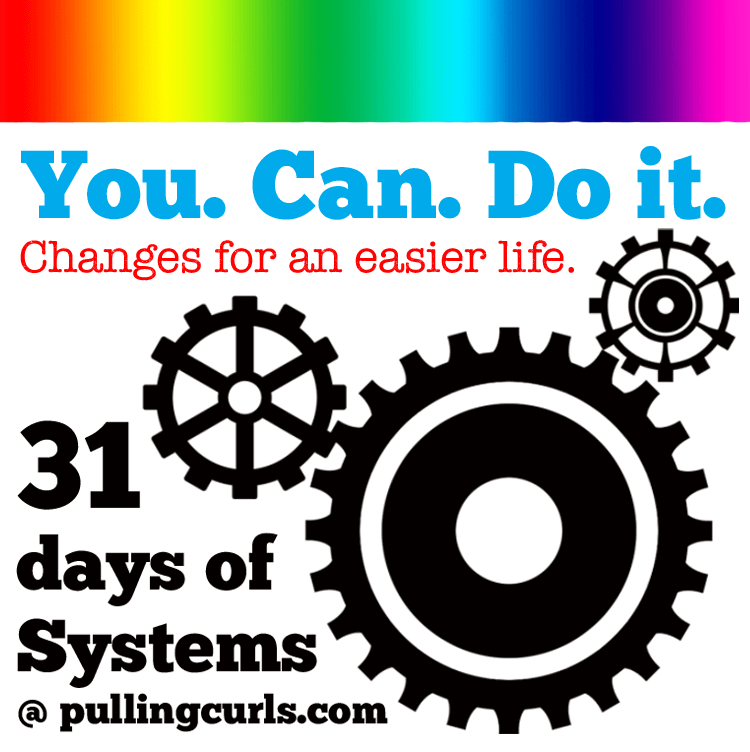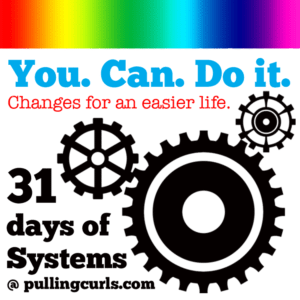 My life is FULL of systems. I am always thinking about how a home system could be manipulated to work better, refined to take out the bumps, and things like that.
I probably cling too much to my systems, but I think you, my valiant readers, might gain something from my refinement process. I think a part of why I am able to get so much done is because the systems are in place to just DO things. I don't have to think.
Because my brain cells are busy considering field trips and what I'm going to wear the next day. I can't use them to remember what to clean, where my social security card is or when I should schedule my check-up.
SO, January will be a month FULL of systems. There are so many things that I felt like if I "automated" would run smoother. You'll see days add to the page as they are published. Many are written in advance, but if there is a system you are really wanting to refine, comment below! I may make it into the 31 days, or it may make another blog post later in the year. Being organized helps me be a better mom, friend, daughter and wife — and I know it can help you too.