Problem: I wasn't really sure to do with myself and my kids after school, things weren't getting done, kids and mom were unhappy.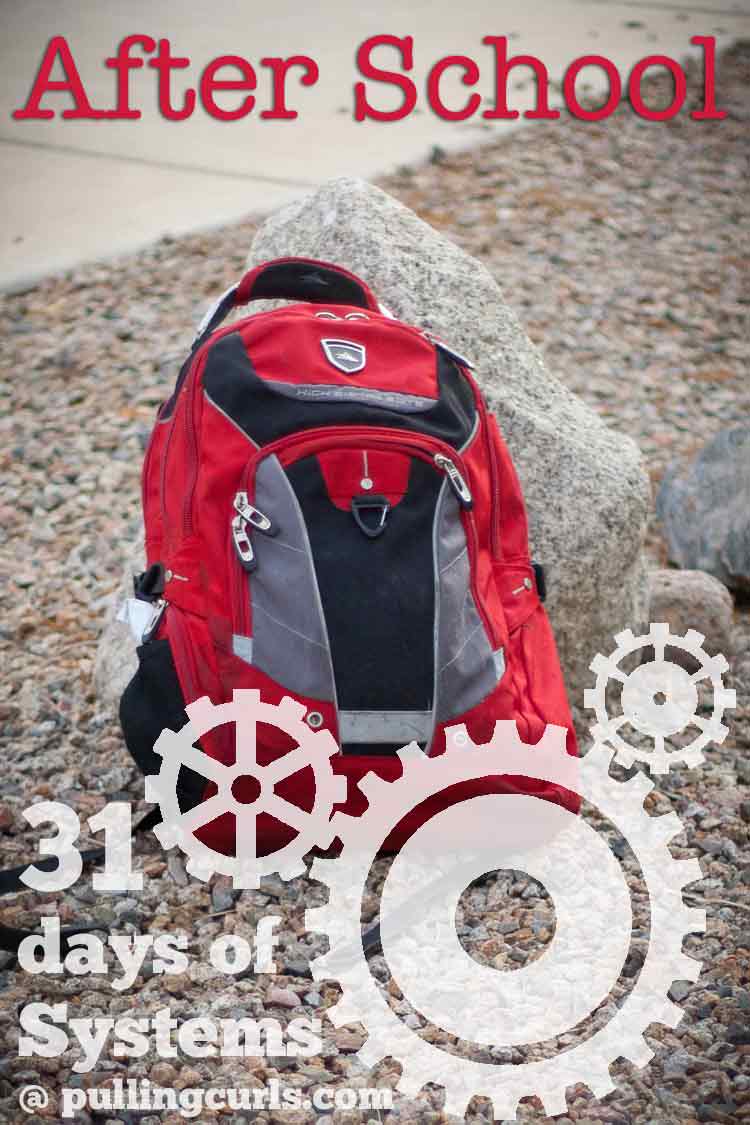 I am usually a stay at home mom, but now that all 3 of my kids were at school I was acutely aware that the after school timeframe just wasn't working to anyone's benefit. I wrote this post about feeling like a huge failure. I got a LOT of great ideas (check out the comments, there are a lot of good ones!). I finally came up with this plan: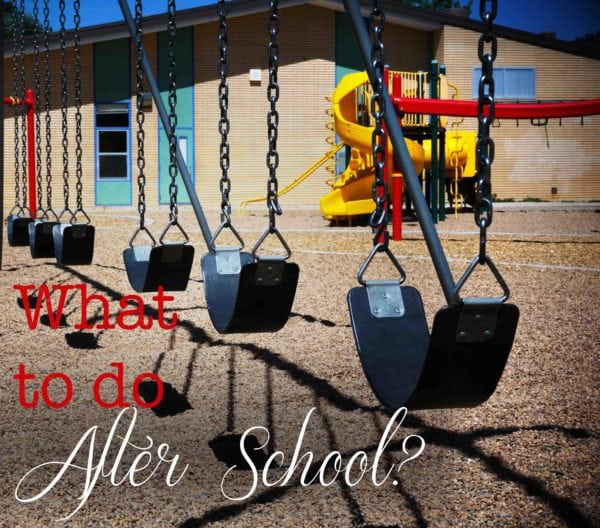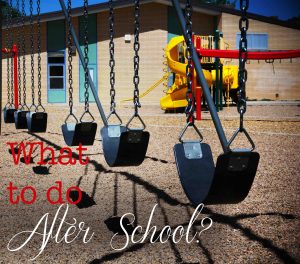 3:00 Come home, perform after school checklist (which is just putting backpack & lunchbox away and having a snack.
3:15'ish — have said snack. I try to sit with my kids at this time, and ask alert questions like who they ate lunch with, what they did in their extracurricular that day, if they got in trouble, stuff like that. Towards the end, we review their homework (soapbox, why do Kindergarteners have homework?). Then, I give them until 4 pm to unwind. If their rooms were clean before they went to school, they can use electronics at this point. Be it the Kindle, computer, or TV they can just veg out. This part has been a real eye opener. I forget how tiring school is and that they just want to BREATHTE. So, breathe, they can. I also take some time to tie-up loose ends on the blog/email, etc.
4:00 time to get on homework. I even have a timer set on my tablet to tell everyone it's time to get going. Since the brain break from 3-4 is sort of new, I hold it over their heads if they don't get going. At this time, I try to prep some dinner stuff in the kitchen to be available for questions with my 5 year old. She probably only has 1/2 hour of homework (still, too much — anyone else agree?). I let my 5th grader handle his own homework, and he usually does it upstairs in his room. Both of my boys have large desks available for homework if they've kept them somewhat clean.
5:00 — I start dinner. I rotate each child helping me make dinner. The other ones, once homework and jobs are done are able to chill-ax again.
I won't make it a secret, I hate homework. Anything beyond reading for fun just seems like busy work. BUT, we do it because I believe in listening and obeying our teachers. Don't tell my kids. Shhh….
So, does your after school routine look different?
P.S. If I had my wishes it would look like this: 3-4 pm, Hilary sleeps. I am still SO tired at that time frame, even while watching my lunchtime carbs. Zzz…