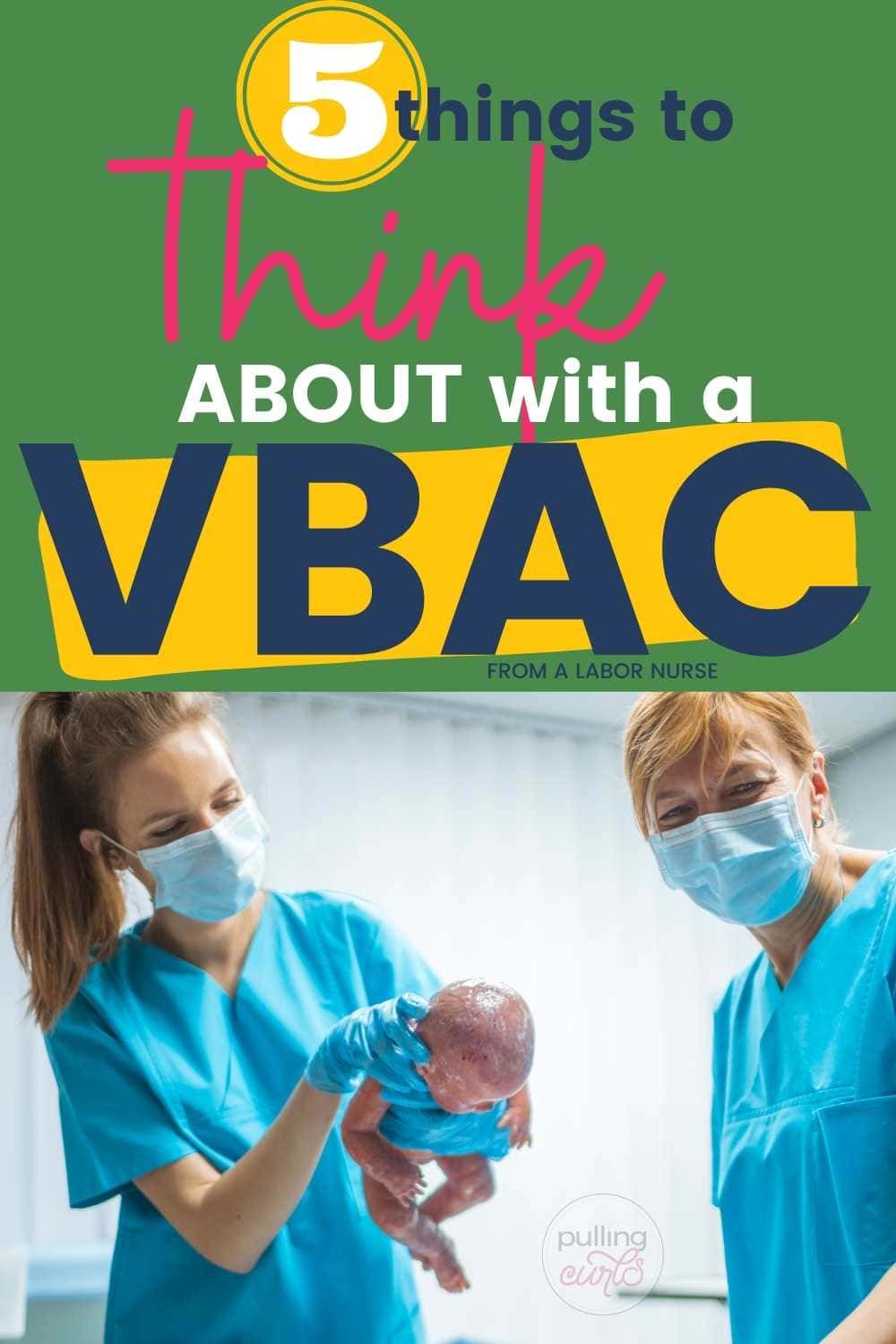 First off, they're actually called TOLAC (Trial Of Labor After Cesarean). But, no one wants to be a Toe-lac. They'd rather be a VBAC (a VBAC would actually be a successful vaginal birth after cesarean section). There, feel educated?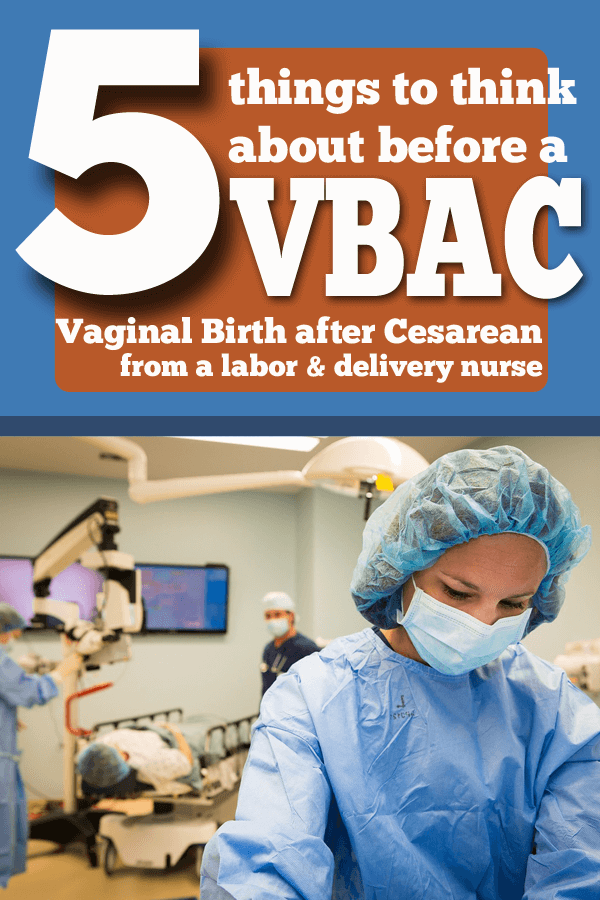 First off, hello! I'm Hilary — many people know me as The Pregnancy Nurse 👩‍⚕️. I have been a nurse since 1997 and I have 20 years of OB nursing experience, I am also the curly head behind this website Pulling Curls and The Online Prenatal Class for Couples. 🩺​ I've helped with many TOLACs and I always feel SO triumphant when we get a VBAC, so I would love to share with your some tips about getting it done:
VBAC rates are always on a pendulum. I'm not sure how much of that pendulum is associated with malpractice insurance, as that is where a lot of anything comes from in this business. When I first started (13 years ago), NO ONE VBAC'd, and then we went to where most OBs were trying it, and now I feel like we're swinging back the other way. Here are my 5 thoughts on VBACs.
1. Ask your doctor about their VBAC rate. Some just don't do them. Ever. And that's their choice. You have to realize that once a person (because doctors are PEOPLE) has a bad experience with something, they are unlikely to do it again. Labor and delivery can be a happy place, but VBAC gone wrong can make it a very sad place.
2. Your doctor, most likely, will have to be on the hospital campus if you are in labor as a VBAC. Our doctors and their offices are on our hospital campus, so that works well during the day. Basically, they need to be there within minutes if something happens.
3. The main concern with VBAC'ing is uterine rupture. That means, your uterus will start to pull apart your old incision. Your uterus thins considerably during pregnancy (as it is stretched out). That is totally normal. You might have heard of people who have a "window" — that means the uterus is so thin, it goes translucent in areas and you can see the baby. I have also heard of windows on patients who haven't had c-sections, so take that for what it's worth.
I also have a whole post on cesarean section scar pain during pregnancy.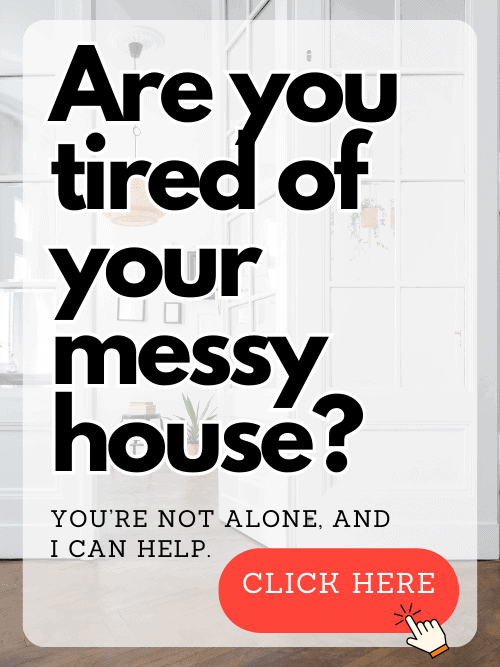 BTW, want to know more about the important parts of pregnancy like this, be sure to check out this class!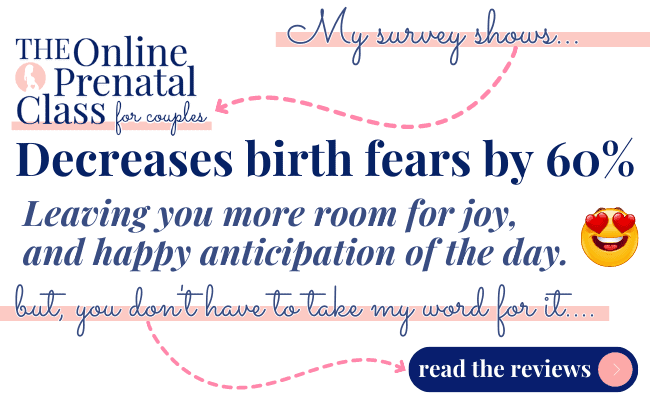 4. You might want to consider an early epidural. A few of our anesthesiologists push hard to have an in-dwelling epidural catheter once you're in labor. That way, if you have to have emergency surgery, you won't need general anesthesia. General is no fun.
5. Go with what your doctor says. If your doctor has a few patients that they HAVE done VBACs on, consider their opinion. Why did your first one happen? Was it twins, or breech? In that case, you don't have a tested pelvic vault. You might want to consider it. If you didn't dilate or the baby didn't descend, it is likely to not happen again. SO, ask your doctor (none of these things I have said here should take the place of asking your doctor — they know you and your health history).
Btw, if you've had a breech baby before, you might wonder when they turn head down. I also have a post on symptoms of baby turning head down.
FIND. A DOCTOR. YOU. CAN TRUST. The end.
Anyway, those are my thoughts about VBACs, (or TOLACs). I must say whenever I have one, I feel like a warrior who's just won a pretty significant prize. I'm pro-vagina. 🙂 My friend Katelyn has a great post about successful VBAC — and she should know, she's had 2 of them!
BTW, I love this episode I did with a chiropractor that you might find helpful:
If you're interested in more information you can use for your pregnancy, and more tips to communicate with your provider check on the Online Prenatal Class for Couples. It can be done together in just a few hours.
Or, if you're not quite ready for the full class, check out my free prenatal class — It's your first step towards being your own birth boss.