For many of you you're pulling out garden plants and filling up your compost. Not in the desert! It's time to PLANT! my garden is just about in! I have a few things left to plant, but we're just about in! It's been nice lately because it's been raining on and off so the soil is ripe and ready for my seeds!
Here's what it looks like: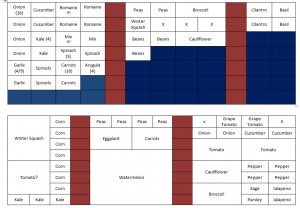 The top one is on the right side, and the bottom one is next to it on the left. Here's a photo from the basil plant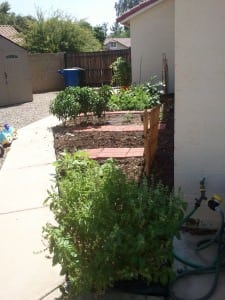 This one is looking at it full on.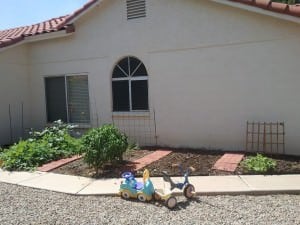 In the picture above you can see that our watermelon and Eggplant are still going crazy (far left) and we have peppers and jalapenos that are doing pretty good. I left all those in. We had a pretty big weed problem in the plots to the right last fall, so I topped them with compost and covered them up with weedcloth for the summer to hopefully kill whatever it is that lies beneath. Fingers crossed.
Anway, excited for the bouty. I've missed my home grown lettuces and I'm hoping to get a lot of peas.
Of course, garden's all about faith. I have a lot right now, we'll see how it's fairing in a few weeks. 🙂