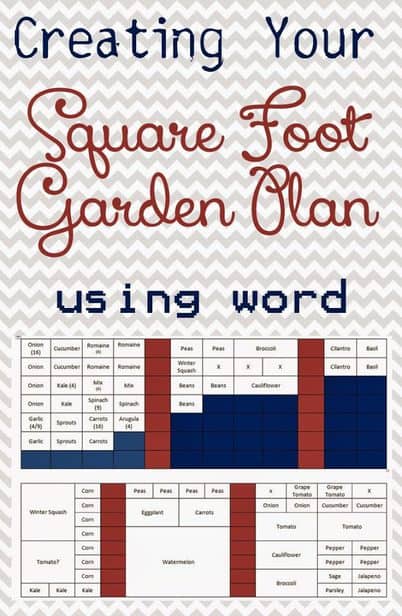 I had a lop-sided "square" foot garden, am I am a perpendicular lines kind of a gal.
The sidewalk curved around and I fre-handed it to scal
e on graph paper but I knew I wouldn't want to draw it all the time.
So, instead I created a word file with my garden in it.
I also like to do crop rotation, so each year I am able to start fresh with however fancy strikes me this year.
Here's how it looks: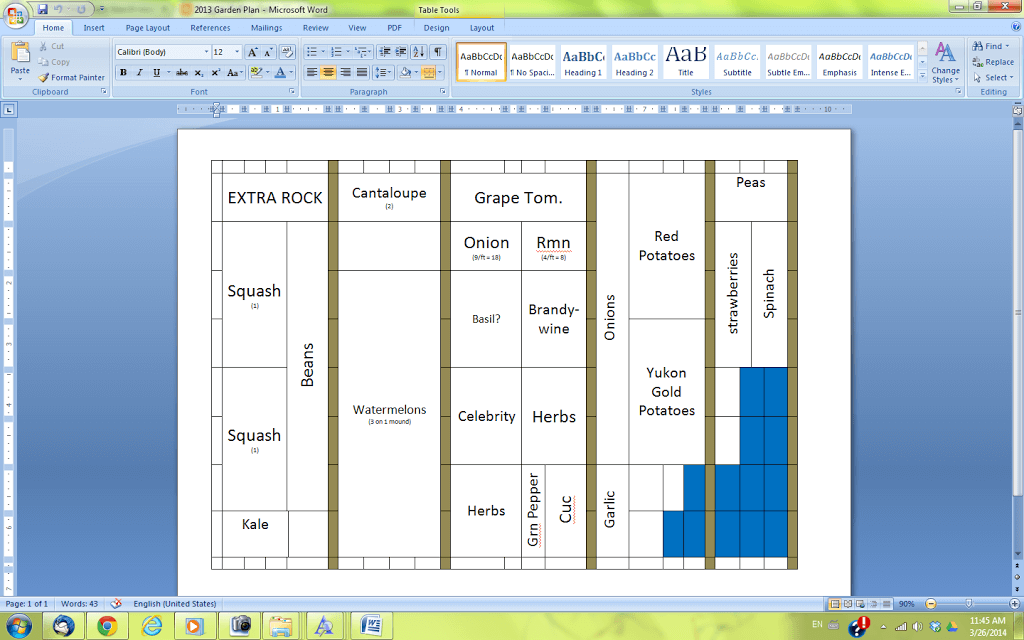 Each square is suppoesd to represent a foot — and the blue part represents sidewalk (can't plant there, in case you didn't know — my 4 year old has tried though!). THe red part is the pavers (you can read more about my pavers
here
).
Anyway, just open word, create a big table and add your stuff. I soemtimes add how many plans I plan to do in each square, but I must admit it's a little more haphazard then this graph tends to show.
Then, each year I can just re-open this file and switch it up how I want, print it out and whamo — it's like the garden plants itself. {yeah, right!}
Here's a picture of how our garden looks in real life: