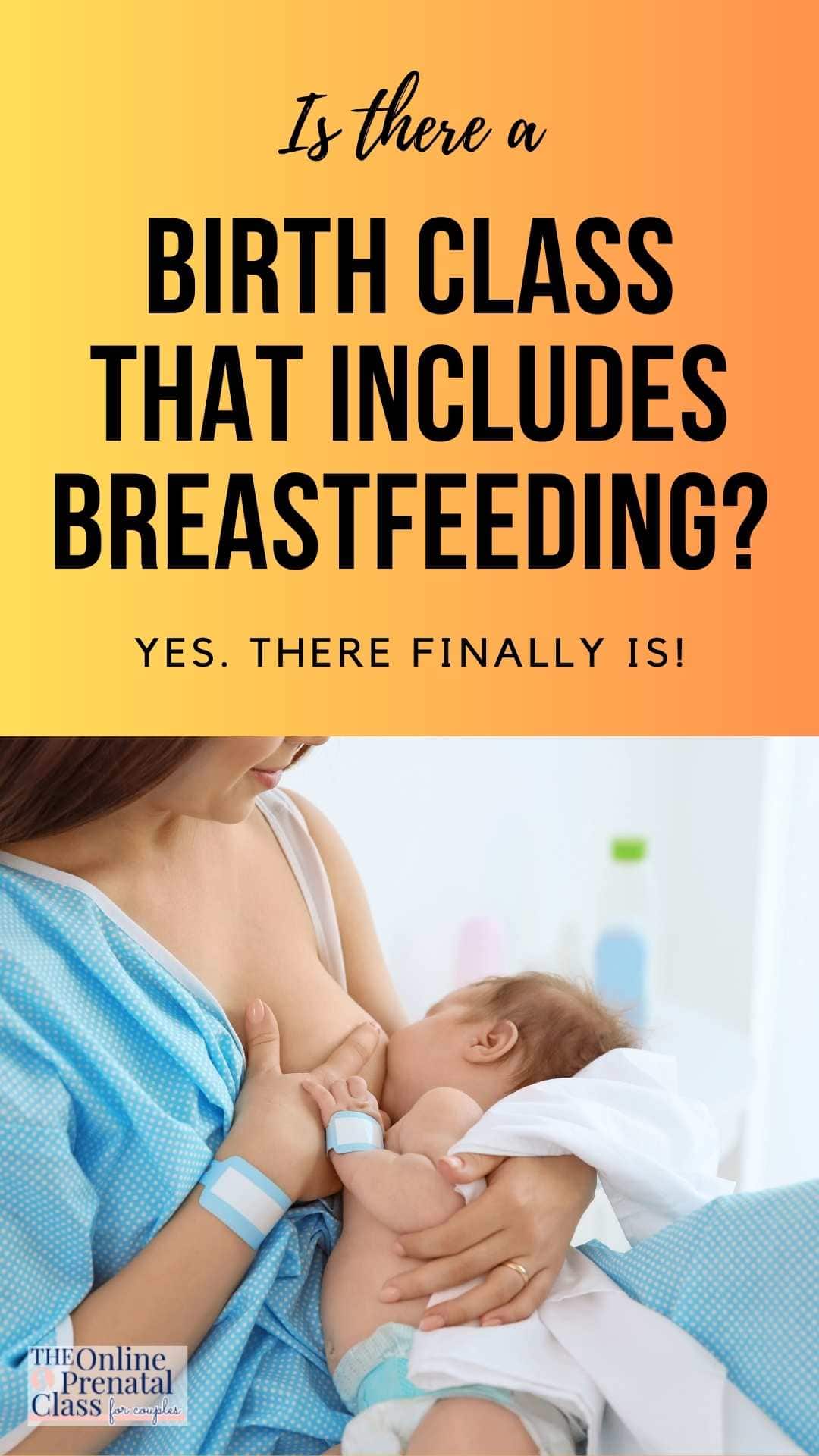 Are you looking for a birth class that covers everything you need to know from pregnancy all the way through the first few months home? Today I'm going to share with you a class that covers all of that, and how you can be assured you're getting what you need.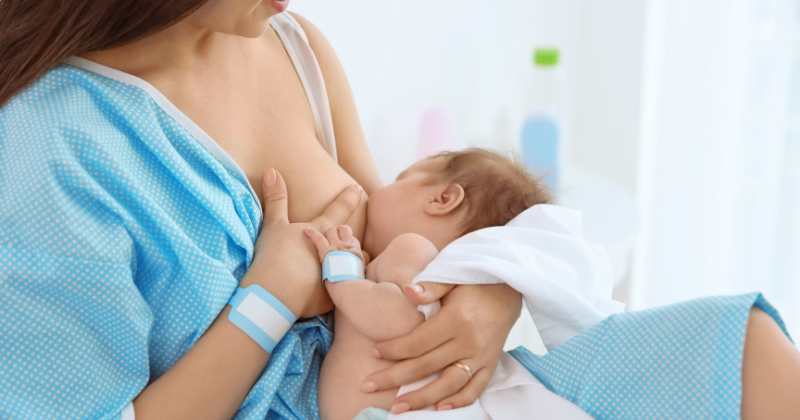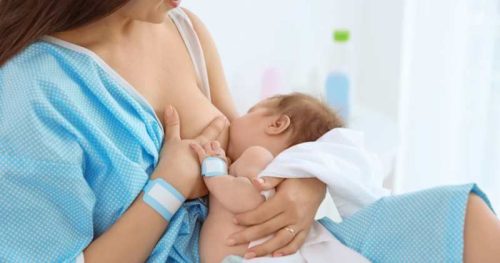 Before we get into it, let me give you a bit more of my background. Hi, I'm Hilary — much of the internet knows me as The Pregnancy Nurse® — I've been a nurse since 1997 and I have 20 years of labor and delivery experience. After all that experience with pregnant women I can assure you that I know what you need to know.
I truly believe you can have a better birth through childbirth education.
Birth Class That Includes Breastfeeding:
The Online Prenatal Class for Couples Bump to Bassinet upgrade includes both a birth class (that covers pregnancy through postpartum life) and has a breastfeeding basics online class as well. The breastfeeding class is taught by an experienced Lactation Consultant and gives you the foundation of you knowledge you need to have to begin your breastfeeding journey (and how to know if you need help and where to get it).
But, it's a bit more complicated than that…. So, let's talk more about how this is even possible?
What Do I Need to Know About Birth?
Studies show that good prenatal education can decrease your chance of a C-section and other interventions, as well as decrease your anxiety during your pregnancy. It's so important to take a high-quality birth class from someone with lots of experience.
In general, your learning will be split into 3 different areas:
Pregnancy Education
This is education about what to do while you're still pregnant. Things you'll want to know about in this area:
How to know if something is wrong (and to get help)
What types of 3rd trimester testing might be ordered (and what the results mean)
Nutrition education (because we're essentially building a baby with that)
Communication with your providers so you can practice early on.
The Online Prenatal Class for Couples covers much of this, but there are bonus videos about prenatal education and communication that make it an exceptional birth class!
Labor & Birth Education
This is what is traditionally taught in "birth classes" but often those are taught by people with less experience with the hospital side of things, and mostly just focusing on pain management. I would encourage you to get a FULL training on birth that you can really use as you get ready to have your baby. This should include:
How to know if you're in labor
What to bring to the hospital
How to manage early labor at home
What will happen when you go to the hospital (or if you get sent home)
Induction plans (and how to make the choice to have an induction)
What to expect if you have a c-section
Continued birth team communication support
Pain management options
Natural Pain Mangement Tips
Supplies and routines in labor and delivery (so nothing catches you off-guard)
Tips for partners
The Online Prenatal Class for Couples covers all of this, and bonus videos in the Bump to Bassinet bundle cover induction choices more thoroughly, plus a whole one for partners to really help out more!
Wondering what the difference is between the two — I'm going to talk about that, so keep going!
Postpartum Life Education
You're postpartum for the rest of your life having a baby — so, while those 9 months and birth are important to prep for — having a plan for life AFTER baby is especially important!
Things that this should include:
What to expect from the hospital after baby
How to get the most from your providers at the hospital to learn about your baby
Breastfeeding information
Basic newborn care tips
Tips for baby sleep (you'll be grateful for those)
The Online Prenatal Class for Couples has two chapters on life after baby. Bonus videos with the Bump to Bassinet Bundle include newborn care & sleep, and a breastfeeding basics class.
As you can tell The Bump to Bassinet Bundle is truly the largest value for prenatal education (and is still at a great price).
Can One Person Teach Me All of This?
I'm gonna be real honest, and say no. I think it's important to get the best information out there from the sources that are available. The good news is that the Bump to Bassinet Bundle has a series of guest teachers that teach the more specific classes with all their expertise. They also have some great information if you have a deeper interest in their area of expertise.
Guest Teachers Include:
So, the good news is you're getting each topic from an expert (rather than someone who only knows a little about each area).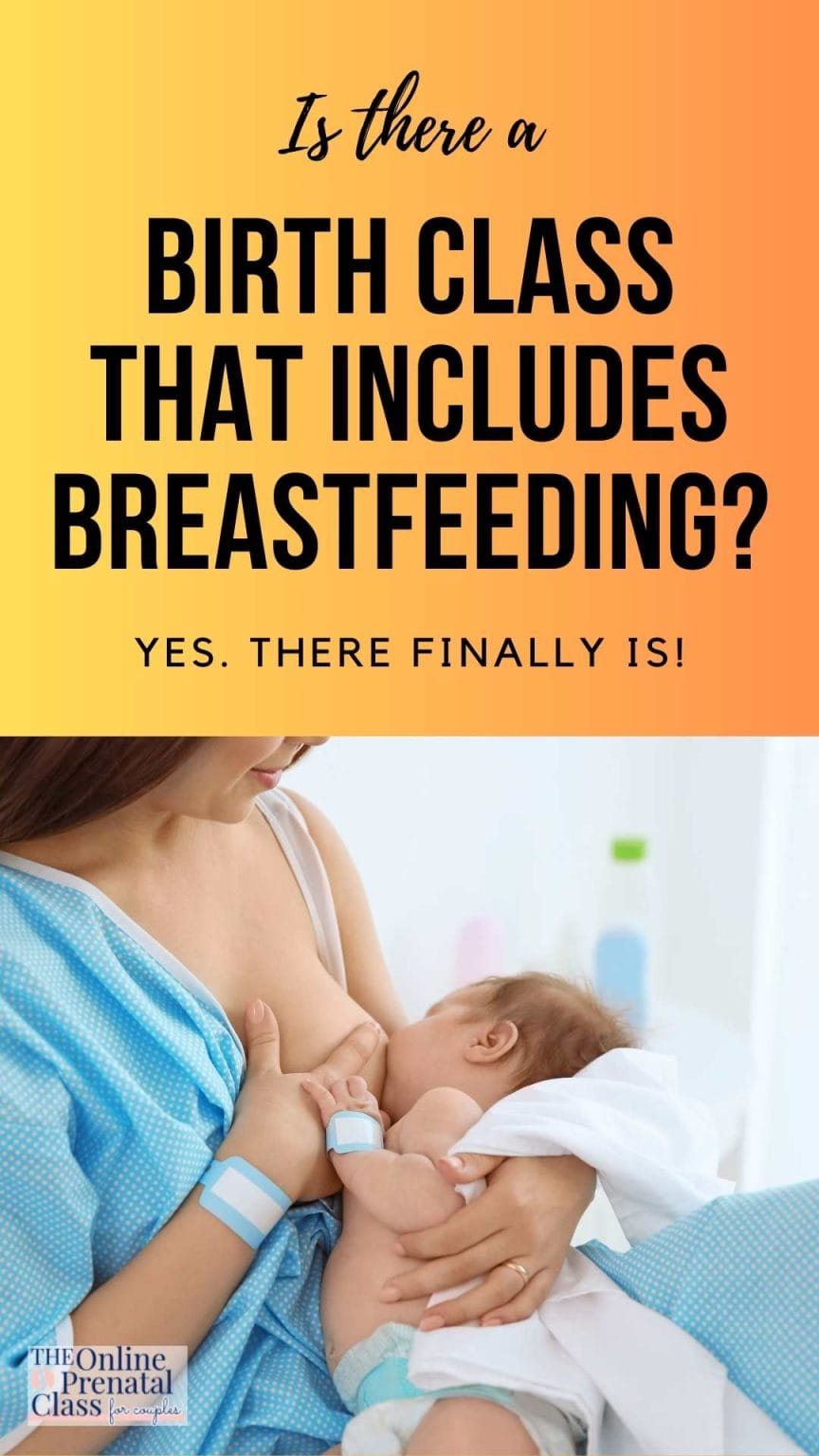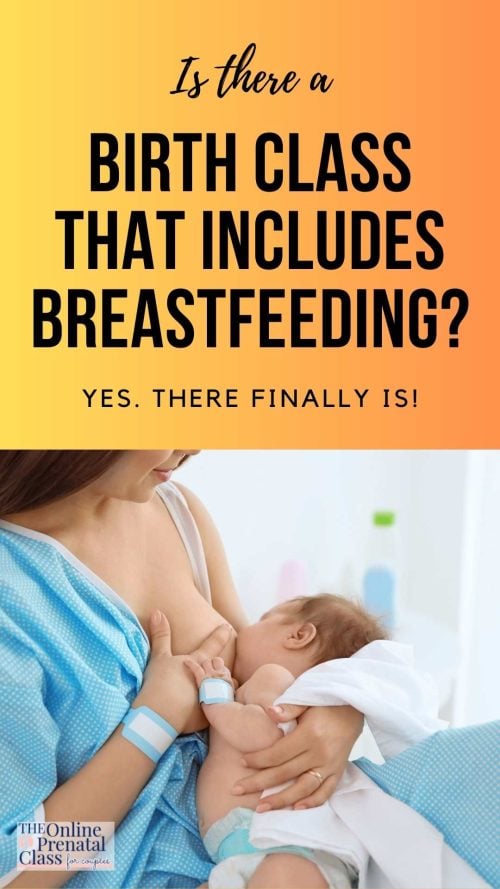 Do I need other classes before birth?
I always recommend you take a hospital tour (or whatever it is that your hospital offers post-Covid). That's a great time to figure out parking, their specific hospital routines and more. Every hospital is different, and while I don't recommend their prenatal classes (more on that), I do think the tour can be super helpful, and should be free.
Disadvantages of Hospital Birth Classes
Besides the obvious fact that they are most often in person and involve getting to the hospital (often at rush hour), sitting in the hard hospital chairs and taking a class for 2-3 hours for a few weeks in a row (plus hoping you can mesh schedules so both of you can be there).
However, hospital classes can be influenced by the doctors who practice there, and may angle their class more to what they would prefer you do rather than give all the options. Or, they talk about how things are done at that hospital (which can be extra bad if you're delivering elsewhere). Personally, I think that a 3rd party class from someone with lots of of experience is a better fit for your birth class.
Plus, online ones make it SO much more convenient!
Is an Online Birth Class as Good as an In-Person One?
Personally, as one who has taught both, I think the online ones are better — for a variety of reasons (and this first one is not one that a lot of people think about, but it is a huge bonus):
You don't have to listen to everyone's questions – Sue down the row may have ton of very specific and personal questions… and frankly, you won't miss having to hear those. 🙂
Easily done in small chunks. People just don't learn well when you're there for 2-3 hours at a time — your brain turns-off because you're overwhelmed. Just get it in 20 minute chunks for best results!
Easily done together! You're in this birth together, and your partner is going to feel SO much more involved if you bring him along for the education too!
Nothing is forgotten! I'm sad to say that every now and then Sue's 400 questions (from above) sometimes threw me off my class plan. I sometimes forgot a few things as I taught the class, but that doesn't happen in the online world because it's all editable
Vetted Educator. You can find out if the teacher is someone you mesh well with AND has lots of experience (because both are important) In fact, see a bit of mine right here:
So, Is there an "all in one birth class"?
Yes, The Online Prenatal Class for Couples Bump to Bassinet Bundle covers everything you're going to want to learn about before baby. It does it with experienced providers that can help get you prepared, quickly, efficiently, and the reviews say you'll even have fun doing it!
What's the Difference Between The Online Course and the Bump to Bassinet Bundle?
Great question. Let's be transparent — the main difference you'll notice first off is the price.
The Online Course includes the 3-hour course that really covers the meat of pregnancy, birth and postpartum life. This option is great for couples on a tight budget, or maybe second time parents who just want a refresher. It is the best-priced full prenatal class on the internet, that's guaranteed.
The Bump to Bassinet Bundle includes so many extras for that added cost — including:
All the bonus videos that really enrich your pregnancy learning (including Breastfeeding Basics)
Live classes and replays as offered and when necessary — when couples ask for a deep dive on a topic I'm happy to provide a live class and discuss it more
My pregnancy planner and mini classes on induction, how to go into labor and the signs of labor
Key point videos, which are basically the cliff notes for birth (partners love these, and people love to review them the night before they go to have their baby).
Many of the Bump to Bassinet Bundle options can be purchased for an additional fee with The Online Course, but in the Bundle it is MUCH cheaper overall than adding on things.
Even with ALL of that added, it still is a GREAT price in the childbirth education market!
Come join me in The Online Prenatal Class for Couples. I really have worked so hard to make it all SO simple for you. I really am working to get you just what you need (and not waste your time). I hope you'll come check it out!