3 years ago I spent much of the day crying. I was SO sad that I was going to have to be induced. It just wasn't FAIR that I was twelve days overdue. How on EARTH could I get this baby OUT of me, without involving pitocin? I actually probably cried for a good 2 weeks. Not straight, but pretty close.
1 year ago today Drew interviewed at a high school. He called me BEAMING after the interview, but had bad news that it was only 80%. I told him it was ludicrous to even think about and to come on home.
4 years ago Drew got his new trombone and I spent the night trying to get Mr Middle into preschool. Realizing that my years as a stay at home mom were coming to a close. In between waiting for the preschool web portal to open, I looked at jobs. This baby thing just wasn't going to happen.
The thing is, life is insane. It throws you twists and turns that you never saw coming, and yet it's totally perfect. Things that really aren't fair happen. And you have to roll with it.
And sometimes you end up with the most perfect little human that entirely completes your life.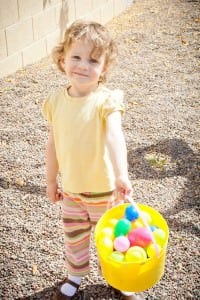 I need to do a post all about her. But, I'm kind of having a woe is me day. We've had a lot of "issues" with El Presidante this weekend. One that gave me the mean mom title and him thinking of how he can run away. It's been fun. Oh, and did I mention that Drew is gone again? Because he is.
The funny thing,
2 years ago
El Presidante had an amazing run as Willy Wonka, and I sat in the audience amazed at what he could do. It was a lovely twist.
I'm feeling really burnt out. I don't see it ending any time soon. I know we all get that way but mine hasn't been this bad for a while. Just a series of bad days….
But just like getting induced, life went on. I hated getting induced, I fought it every minute, wouldn't let them break my water, and once they did she came flying out. Sometimes I just don't know what is best. Lesson learned. For today. 🙂
I put a two year old to bed for the last time today. My very own sweet two year old will wake up as a 3 year old. And I think along with that 2 year old a little piece of me died today too. Sure do love her.
CAN YOU BELIEVE SHE IS THREE?