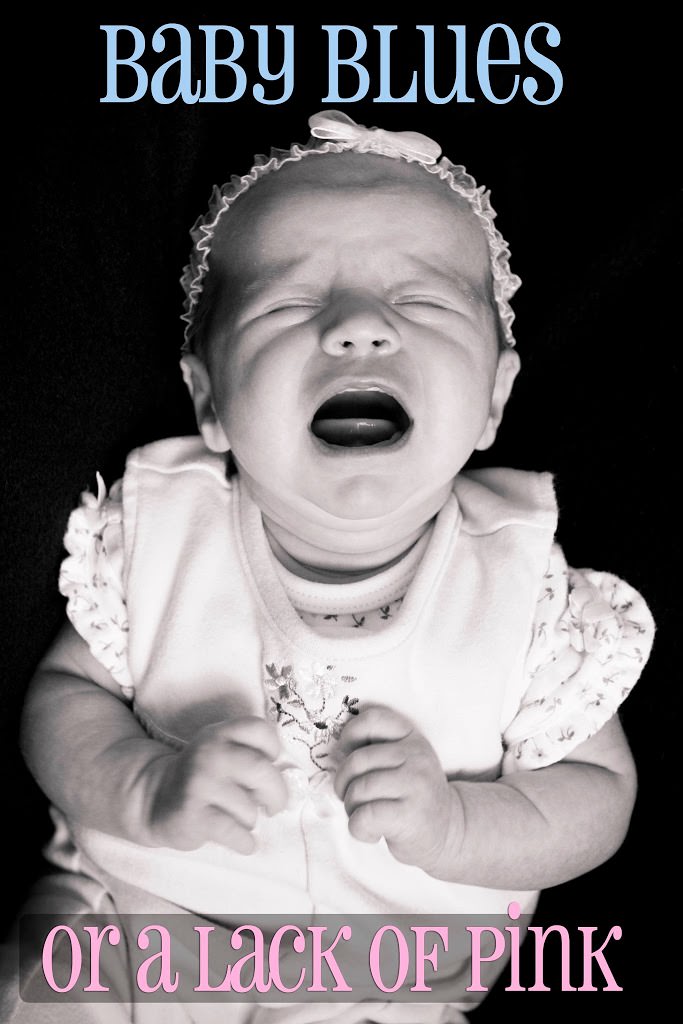 Note to reader: This is not an attempt to get sympathy. This is just an article — read it as you would an article on Newsweek — please distance it from your friendship with me. I think because now I have a little girl who will someday be bawling her eyes out over the fact that her life isn't working I feel a need to attempt to get this out. I don't remember feeling like this with S (most likely because we were buying a house, and I let a lot of things slide because we were moving), but I acutely remember it with Conner, and while it is nowhere near as bad this time — I just wanted to get my thoughts down. Really, don't call me offering stuff. Currently I'm not accepting phone calls. I would not make it past hello. I would be mortified.
Grab my postpartum checklist before you give it a read:
The baby blues. It seems like a cute fuzzy object, perhaps with a rabbit head that you might leave on the changing table. It doesn't encompass what you feel when you realize that you can't take your life and even while eating a delicious meal prepared by a good friend you burst into tears and can't even finish. As your nose is bleeding, and you're trying to pump and keep your baby awake while 2 other kids run up and down the hall screaming like maniacal beasts you suddenly realize how did your life get like this? When will this cancer that is new motherhood leave you? Will it leave? And the worst part, you gave it to yourself (well, you know what I mean — I didn't conceive alone, but I did try for over 2 years — this is something I really wanted). You can't even blame the swine.
I feel so alone. It's silly — it's true. I have an amazing friend base and I know I could easily pick up the phone and start bawling to a friend and she would instantly understand how I feel. But I don't. First off, I like to keep up a facade that everything is just hunky-dory. If you ask how things are going I will say great. It's a reflex — as easy as my knee bouncing when you hit it with a hammer. Secondly, I have no idea what I'd say. My husband doesn't help me (untrue, but I often still feel like that), the baby cries all the time (frankly, she doesn't — the nights are killing me, but she's fairly well-mannered compared to other babies), my kids are insane (really, they're getting better). But somehow when you add it all up I'm losing my mind, and possibly for no apparent reason. Thirdly, I have some irrational need to keep everything going in my life. I'm still balancing the checkbook, I still want the house spotless, I still want my coupons clipped. I'm not letting balls drop. I physically can't stop myself. I keep saying to myself it's silly. Receipts don't have to be filed right now. But they do… and NOW. And I file.
I've seen the charts. How, once that placenta comes out there are hormones shifting all over the place like the sand in the desert — and it happens for weeks after the little dear is out. Somehow having seen the charts makes me feel better. Perhaps this is just hormones. Maybe I'm not losing my mind. Maybe when they stabilize I will be able to read my kids a story without having wet cheeks afterwards.
Does knowing that other women experience this same thing make me feel any better? I'm not sure. I know on your first the giant looming cloud is "this is my new life." You fear you will never sleep again, never be able to sit without cringing, never be able to brush your boob without wanting to rip your hair out. And yet, knowing that I have triumphed past all of those things two times doesn't seem to fix it. I still worry this is my life. That I will never be able to go through a meal without bursting into tears and having to excuse myself. I think I'd even take bloody boobs over that one. My poor boys.
So, Miss P — since this is essentially written for you — what helps? The problem is, the very things you don't want to do (or compulsively can't do) are what will fix it. Calling a friend, writing a blog entry to just get your feelings out (yay, at least I did one), call ME. Call me NOW. Let the balls drop, let your husband know that if he doesn't get off the couch within 1 minute and clean up the house you will most likely castrate him. Just don't feel alone. Know that at least 80% of women who've had a baby have been down this exact path (yes, that percentage is a guess — but there are those rare women who say they didn't have any baby blues, that things just chugged along like sunshine until their child went to college… I hate those women). The species is propagated just this way, and perhaps all these intense feelings are what cause us to love you so much that we'd die for you. Also, know that the black cloud leaves. At least I have it on good authority from my journal on the last 2. The first week or two is the worst… and heavens knows in a week or two you'll practically be in college. I love you Miss P — and someday I will show you this blog entry and you will realize that you too love a little being this much and that life will go on. It must… for there are receipts to file.
{sigh}