In this post we're going to talk all about baking with kids — getting kids in the kitchen is an important for kids and their futures. Everyone eats, so learning to cook early will benefit all of you!
It was always one of my goals to have kids who knew how to cook. My mom did a really good job in setting me up to live well on my own. But, I will fully admit that it is often 4,000% easier to cook on my own rather than with a little helper.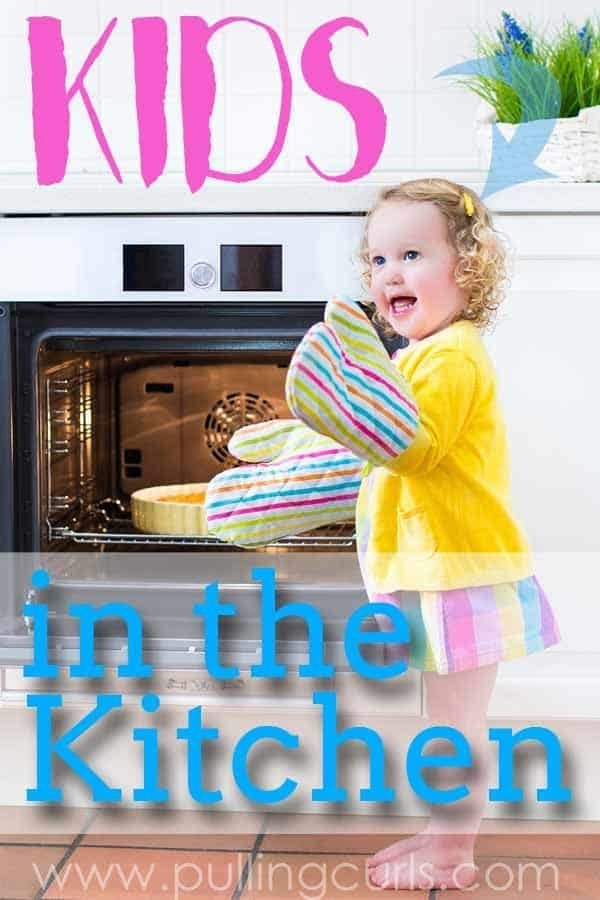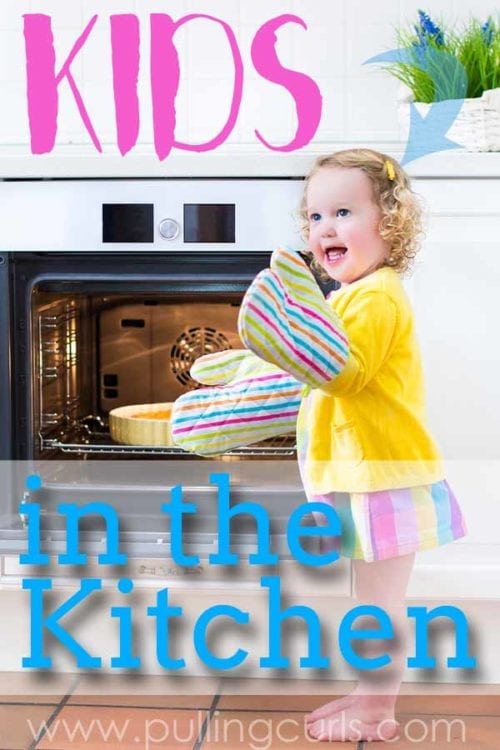 That's right friends, I'm crazy lazy. I'd rather do things simple than hard.
Before we get started — if you're LOOKING to get kids in the kitchen, check out my new course Family Routines. It has a whole section on having kids help bake & cook with you — ALONG with tips on staying sane while you do it. You can jump in for just a month, and leave when you're done. Or join for the year, I'm adding new content all year long!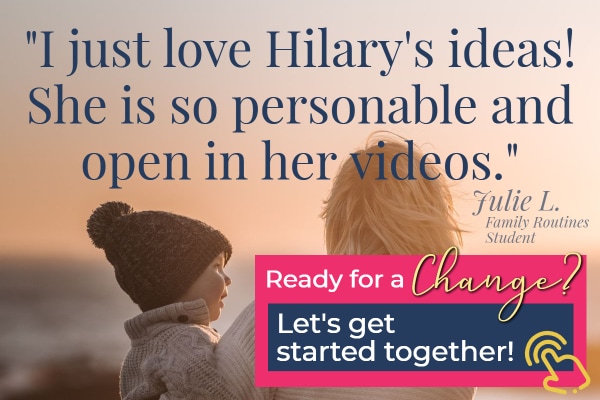 Baking with Kids:
Here are my 7 tips for getting kids in the kitchen (Without losing your mind).
Remember that part of the job is to teach them
It's easy to think that your job is to make dinner — but in reality, your job is to make dinner AND teach your child how to cook. Two jobs, at one time — extra good job mom!
Pick something easy
In remembering that your job is not only to cook dinner, but also to teach — be kind to yourself. Pick something easy to make — and the better you know the recipe the easier it will be!
Assign Days
Our kids are each assigned a day on our weekly cleaning schedule. They rotate through helping make, helping cook and emptying the dishwasher. That way each child is getting to know all the parts of cooking. And, I believe that cleaning up is just as important as making!
Find tasks that work for them
Each child is ready for different parts of cooking. My oldest is 16, so he should be ready to do the majority of it on his own. But, my seven year old isn't ready for that. I talk a BUNCH about how to involve ALL ages in my Family Routines course!


Let them pick the recipe
Making things that we are excited to eat makes it SO much more fun. I try to let each kid pick out a recipe when we're setting up our weekly menu plan. That way they can make "their" dish on the night they cook.
BTW, I LOVE this book by America's Test Kitchen. Really teaches kids the science behind cooking. Very cool!
Include grocery shopping
Don't forget that preparing food has a lot of facets — and it all starts at the grocery store (or the garden, if you want to go that way). Teaching kids to grocery shop is another task they'll need to master as they get older.
Use mixes when possible
Mixes make everything easier. Mrs Betty Crocker prepares the recipe a million times to make sure that it is really clear. That way it's easy for your kids to follow along (along with all the other people who's mom didn't teach them how to cook). Plus, there are often photos and other things to help them to make it really clear.
Having kids help in the kitchen is so important. They'll need these skills as they get older.
If you liked this post, be sure to sign up for my MomHacker newsletter — and check out all of my other parenting posts below that!
[pt_view id="a38f28df64″]