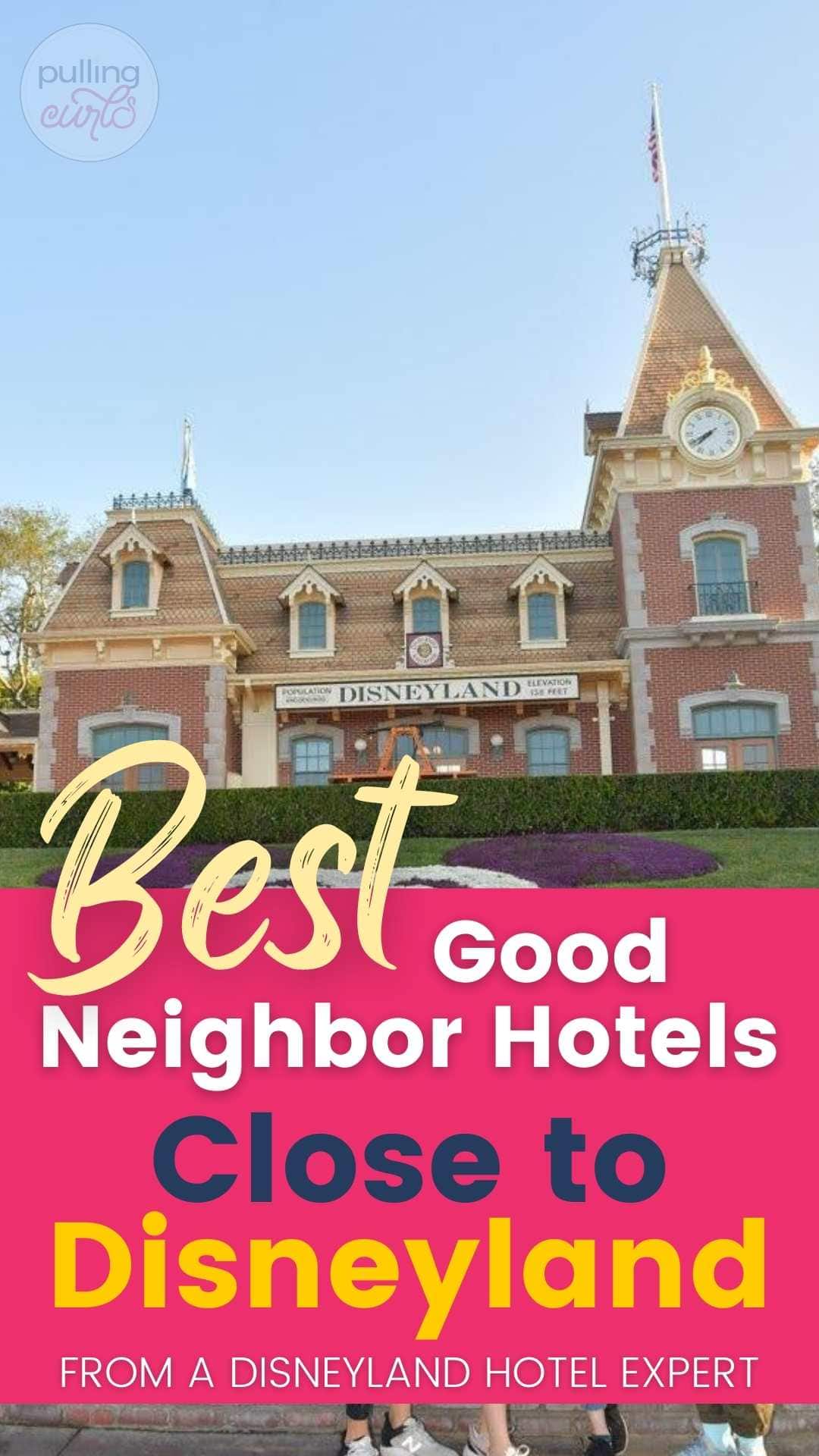 Disneyland good neighbor hotels exist because at the Anaheim resort (unlike Walt Disney World) there truly isn't enough hotel space within the Disneyland resort, so they do need to rely on hotels near Disneyland to host their guests. So, if a Disneyland hotel is out of your budget for this trip, you can still find a great deal close to Disneyland for your family when you're planning your Disneyland vacation. I hope to list all of the good hotels you can check out as you pick the best Disneyland hotel for your family!
Hi, I'm Hilary from Pulling Curls, and I'm a Disney hotel expert after touring or staying at a LOT of the hotels in the Disneyland area. So, I'm excited to share some of my good info with you!
I wanted to list a little table of contents here for you to jump what you're interested in:
What Is a Disneyland Good Neighbor Hotel?
They're hotels vetted by Disneyland that would be a good addition to your trip. The Good Neighbor hotels near Disneyland often also sell tickets or other perks with Disneyland (but, I have a cheaper option for you, so stay tuned). As someone who's toured or stayed at a LOT of Disneyland hotels I will say that they tend to vet out the less-than-great hotels, so that's good news.
Remember that Anaheim is not the hotel town these hotels will be in. Garden Grove is located near the Anaheim resort as well, so don't let that put you off. Disneyland area hotels can be in a few cities.
What are the Disneyland Resort Hotels?
Thre are 3 official Disneyland hotels, which fall into the 3 price category levels:
Luxury: Disney's Grand Californian Hotel — This hotel is located the closest to the parks (although the hotel is long, so you may still have a bit of a walk that you didn't expect)
Moderate: Disneyland Hotel — Downtown Disney is just outside this hotel, and you can also take the monorail to the parks.
Value: Disney's Paradise Pier Hotel (being transitioned to a Pixar hotel) — This has a new entrance where they can go into a back entrance into California Adventure which makes it a bit closer than it used to be (but not as close to Disneyland). This is the furthest resort hotel to Disneyland
These hotels tend to be pricier than the off-site hotels. And, surprisingly, the walk from these property hotels can often be longer than some of the hotels along Harbor Blvd. Currently, you do get early entry into park about 30 minutes before other guests, but I have heard people saying this perk is confusing and they don't actually get much done during this short timeframe.
The Disney properties are great, but I always recommend people price-out their Disneyland good neighbor hotel list to see if it could make more room in their budget. Staying off-site at Disneyland can save you a surprising amount. 🙂 I shared a lot about that in my Disneyland hotel tips posts.
Grab my Disney Trip calculator while you're here:
Disneyland Tickets and Vacation Packages
Because there are SO many hotels in the Disneyland area, it can be really complicated to look at all their sites and see what works for you, which is why I have used Get Away Today in 1998. I was graduating from nursing school and I DESPERATELY wanted a Disneyland trip to celebrate. I had called around to COUNTLESS hotels around Disneyland in the AAA book (I borrowed from my parent's), and couldn't find a one. However, one quick call to Get Away Today we had a trip in our budget, and it even had a free breakfast and shuttle!
So, if you're looking to book a hotel close to Disneyland, I recommend you check-out Get Away Today. You can even save $10 on your hotel/ticket package with code CURLS10. You can book online, or call them. Just be sure to mention Pulling Curls when you're on the phone to save (and get the best pricing on tickets). They have a best-price guarantee! Also, you can do trip layaway starting at just $175.
It's so nice to have everything booked all together (and yes, this saves you more than just buying from the gate).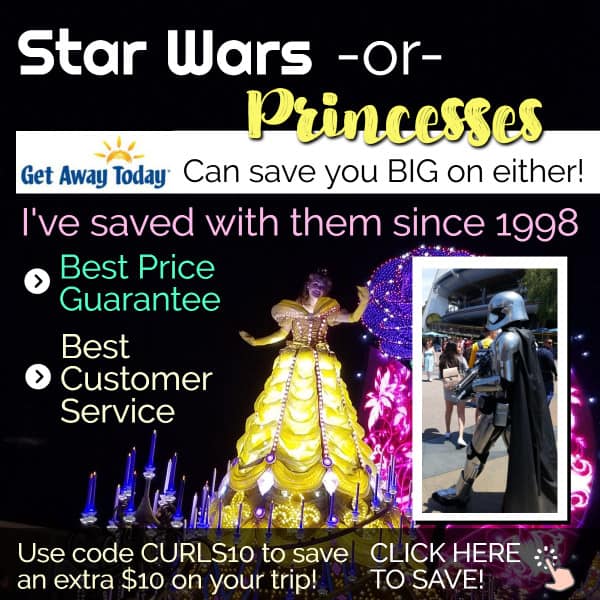 Best Cheap Hotels Near Disneyland
Of course, you don't want a disgusting hotel, but I do have three hotels that I'd recommend if you're looking for a low-cost hotel near Disneyland:
The Cheapest one tends to be the Clarion. While I wouldn't describe this hotel as walkable, you could do it. You can also cross the street over to the Toy Story garage and get a free ride on their busses. A big perk for families who don't want to (or can't, due to carseats) get an Uber.
I also really like the Anaheim Hotel, and Castle Inn & Suites. Both of those are walkable and I would personally, prefer to stay at them.
But, as a example, when I checked for 2 nights for dates in November 2022, the Clarion was $270, Anaheim Hotel was $322 and Castle was $419 – and I would say that falls along "niceness" rang for those three.
Remember that a hotel within walking distance really varies per family. If you have most kids in strollers you may be able to walk further than some families. For me, the walking distance to Disneyland tend to be the hotels on Harbor Blvd between Kaetella and Manchester (and the hotels on the corners of this as well.
There are two entrances to Disneyland, and there are some that people say are walkable on the other side, but you have to walk all the way through Downtown Disney, which adds quite a few steps.
Best Disneyland Hotel Across the Street With Free Breakfast
There is truly only one hotel across the street with free breakfast, that's the Best Western Park Place. I have stayed here. I really enjoyed my stay. It tends to book up quickly, so if you're considering this hotel, you'll want to book ASAP.
This hotel offers rooms that I'd call "moderate", they were a bit dark for my tastes (not a lot of light), but the breakfast was better than I had expected, surprisingly.
If that one is booked, there is also the Best Western Park Place Inn (but it does not have free breakfast) right next to it.
You'll find that the majority of good neighbor Disneyland hotels do not have free breakfast. It is hard when people are all trying to rush to the park at the same time. And, I've found that my kids don't eat well since they're excited to get to the parks. So, we often just pick up some Go-Gurts or cereal to eat as we walk to the parks.
Best Hotel Near Disneyland For Large Families
I have two hotels that I recommend if you have a LARGE family (over 5 people). Many of the hotels close to Disneyland can accommodate 5 people, as they have a "sleeper chair" that pulls out. I've had a large teenager sleep in this, and he was fairly comfortable.
The Element — this hotel does allow you to walk to Disneyland (although I might want to Uber home, it's not as close as some). They have one of the best hotel breakfasts that I've ever seen. The rooms are large, and they have a variety of sleeping options available.
I also really like the Cambria Hotel & Suites Anaheim Resort Area. Also, when you book with Get Away Today, you are guaranteed water park entry with your room. It is a really nice perk, especially if you're taking a day off the parks. They also have a free breakfast, and a few different room types to accommodate what you need.
I also like the Residence Inn Resort Area (there are two Residence Inn's, and the Resort area is cheaper and has more room, although the other Residence Inn is walkable and really nice as well) — it also has a free breakfast, but you'd need to get a ride.
Best Disneyland Hotel For Families
See the section above if you're looking for a larger group, but I have loved staying at these places with my family:
Disneyland Good Neighbor Hotels Located "Across the Street"
I have a whole post on the hotels across the street on Harbor Blvd, so I'll let that post speak for itself. It goes the from the closest out, and you can easily click the links and see which fits in your budget best. I will give you the top 10 here (closest at the top):
Disneyland Good Neighbor Hotel Promo Code
If you're looking to not book with Get Away Today I do have a direct Howard Johnson's Anahiem Hotel promo code.
Howard Johnson's is one of my favorite hotels near Disneyland. I do recommend their updated rooms that have queen size beds (the other ones are just doubles, which is only OK with me if I am sleeping in it alone). It is very walkable, and it also has a water park. I think their water park is better for smaller kids, I don't think my teenagers would be thrilled by it.
Use this link to book with Howard Johnson's and use one of these codes:
20% off Disneyland Magic Key Passholder Discount – Corp code: 1000025935
15% off Discount for everyone! Corp code: 1000022077
You can also check the price with Get Away Today — and use promo code CURLS10 to get an extra $10 off.
Remember that promo code CURLS10 is good for any of the Get Away Today hotel/ticket packages (you need to book at least 2 nights hotel and 2 tickets to Disneyland to use the code).
Best Disneyland Hotel For Adults Within Walking Distance
The good news is that adults find some things to be closer to walk to than when you have kids.
The best "adult" hotels that are within walking distance of Disneyland are:
JW Marriot — I have stayed here, and it is REALLY nice (honestly, I wouldn't even bring little kids here)
The Westin — I have toured this one, and it is also quite lovely.
Both are walkable, although further than I'd love. They are probably the best off-property hotels in the area.
If you want something a little cheaper I think that Anaheim Hotel has a fun adult vibe, and is very walkable (and a lot cheaper)
I also recently did a couples trip at The Viv and absolutely loved it. Hotel service was great, room was so clean and they have some nice restaurants on property (plus a rooftop pool that is adult-only). We used the ART shuttle and Uber to get to the parks – -which is REALLY easy to do with adults-only. We could even see the fireworks from our bed. FYI, this hotel was formerly The Raddison Blu.
I'd recommend checking out The Viv to see if the price is worth it to add a $20 daily uber charge and still save money?
Good Neighbor Hotels for a Group of Friends or Girl's Trip
I've done a few girls trips around Disneyland. My favorite place to do a girls trip is the Camelot Hotel.
It has a family suite that is just perfect. It has a king size bed, a pull-out couch (which is wildly uncomfortable, so I wouldn't plan on using it), and then two queen size beds. It only has one bathroom though.
SO, if you're looking for two bathrooms (and are OK with an Uber or taking the ART shuttle) I'd recommend the Residence Inn Resort Area. I've stayed in their 2 queen/1 king room and it has bathrooms in both areas, plus a kitchen and a pull-out couch.
I've also had a nice stay at the Homewood suites at a girls trip, or the Howard Johnson's.
Again, I think the Anaheim Hotel might be a nice one for a girls trip as well (you'd just need some separate rooms). I also have had fun at the Howard Johnson's on girls trips (staying there next time — they have my FAVORITE beds).
With a girls trip, the key is to find the best one that fits everyone's budget, so hopefully that gives you a few to choose between and pick the best for you.
Best VALUE Disneyland Hotels
For me, the best value hotels in the area are:
Best MODERATE Disneyland Hotels
These tend to be closer to the parks for me (and probably a bit cleaner) — but they're still not AMAZING hotels (just being honest here).
Best LUXURY Disneyland Hotels
Mmmm, if you can stay at these, you're going to love it:
The Courtyard (while the actual hotel isn't that luxurious, kids love that water park, and it's close to the park — although it is a splurge)
Hotels Near Disneyland (Without Crossing the Street)
Honestly, there aren't a lot that you don't have to cross the street.
The two I can think of is
Desert Palms Hotel (I stayed here maybe 10 years ago and found this hotel to be SUPER loud, but the reviews have been good since then so maybe they fixed it) or the Candy Cane Inn (this hotel is always booked when I try to look at it, it has a cult following).
Disneyland Hotels with Shuttles
Most of these Good Neighborhood hotels are served by the ART shuttle. While it is not free (exception noted below), it is fairly cheap for families (because kids are pretty cheap). And don't forget that an Uber/Lyft to the park is an option.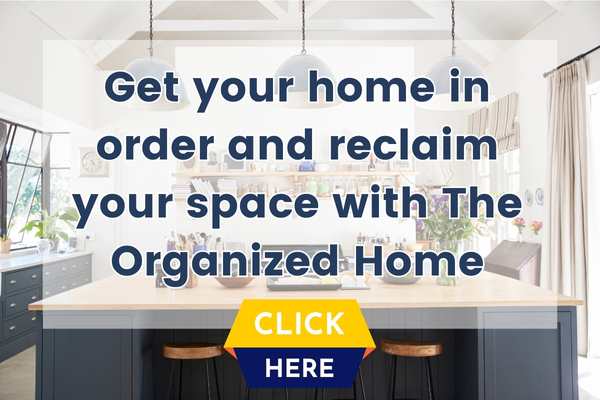 Honestly, I have NOT had good luck with the ART shuttle as of late. One time we waited over 45 minutes only to find out our bus was on a break (but was supposed to be running). I've also had them pull away as I was waiving and running for it. I prefer Uber (but mostly because I don't have any car seats).
BUT there are a few good ones with shuttles
The Bottom Line – Disneyland Resort Hotels vs. Anaheim Good Neighbor Hotels
When visiting Disneyland, many people wonder if they should stay at a Disneyland Resort Hotel or an Anaheim Good Neighbor Hotel. Both have their pros and cons, but ultimately it depends on what you are looking for in a vacation, and clearly your budget.
Disneyland Resort Hotels are, of course, located within walking distance of the parks. This can be a major advantage, especially if you have young children who need to take a break during the day. However, these hotels also tend to be more expensive than their Good Neighbor counterparts.
Good Neighbor Hotels are near the parks (although walkability varies), but some do offer shuttles. These hotels also tend to be more affordable than the Disneyland Resort Hotels. For me and my family, we've always stayed at a Good Neighbor hotel because we thought our kids needed some college funds. 🙂 Hahah, it really can save you a lot — so I'd recommend checking some of these out!
When you're planning a Disneyland trip a hotel room is integral to that, however remember that most parties tend to spent only minimal time in their rooms. So, sometimes a nicer room doesn't matter as much on this trip. However, if you want to bring kids back for a nap, are taking some "Free" days or something like that, there are a lot of nice options as well!
Any of the Get Away Today hotels that I have linked here (if it linked to their outside site, that means they are not sold by Get Away Today) can be booked online or by calling them 1-855-GET-AWAY. Be sure to mention Pulling Curls or use coupon code CURLS10 to save that extra $10. That's a couple extra churros!
Do you have a favorite hotel I didn't list here? Tell me in the comments!
Don't miss my list of Best Affordable Disneyland hotels — a list of 30+ of my favorite hotels (plus my own current top 10 hotel list).