Dear Sweet, Granola,
You're so crunchy. Often time a delicious balance between salty and sweet.
You top yogurt and fruit so nicely.
But there really is one great thing about Granola.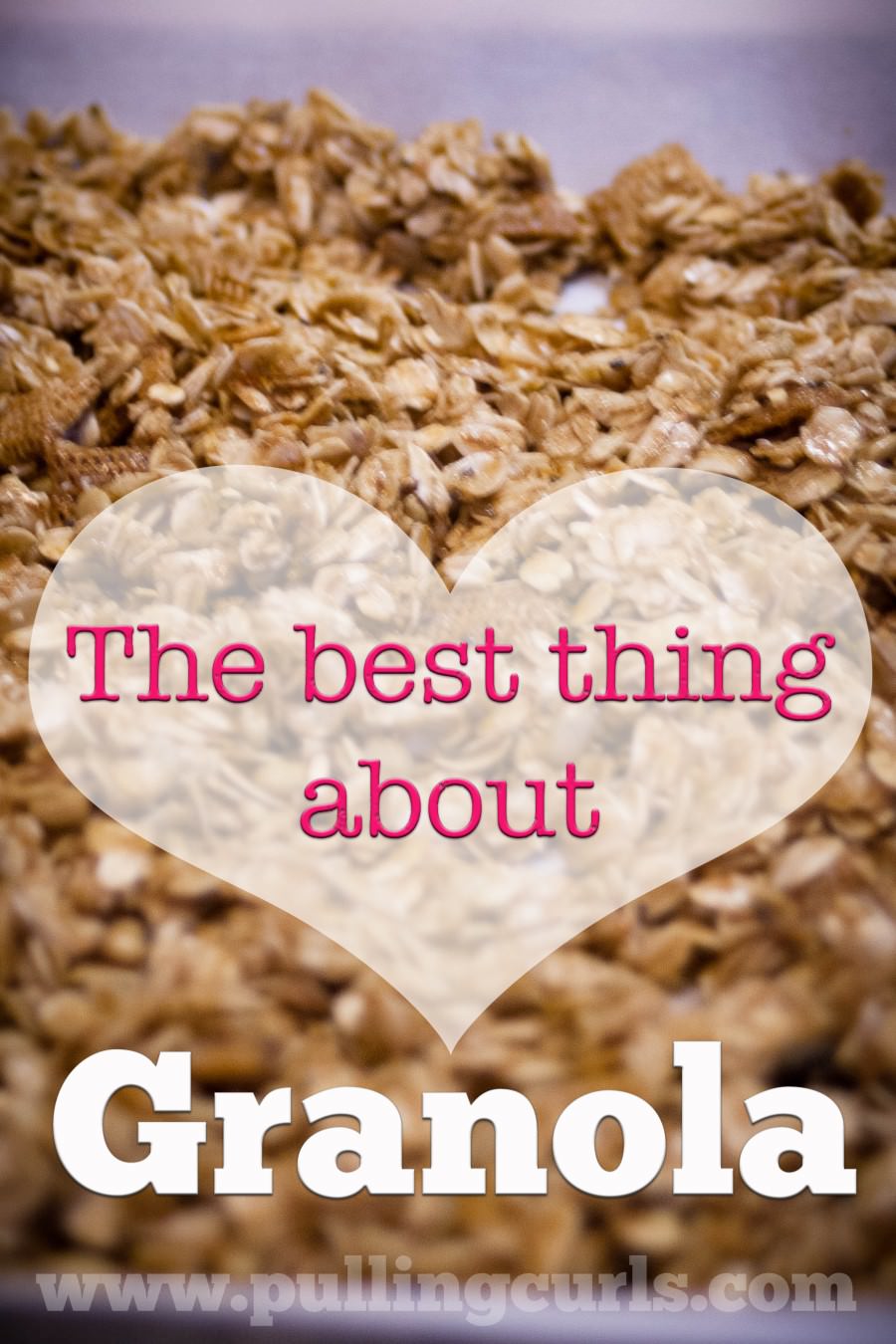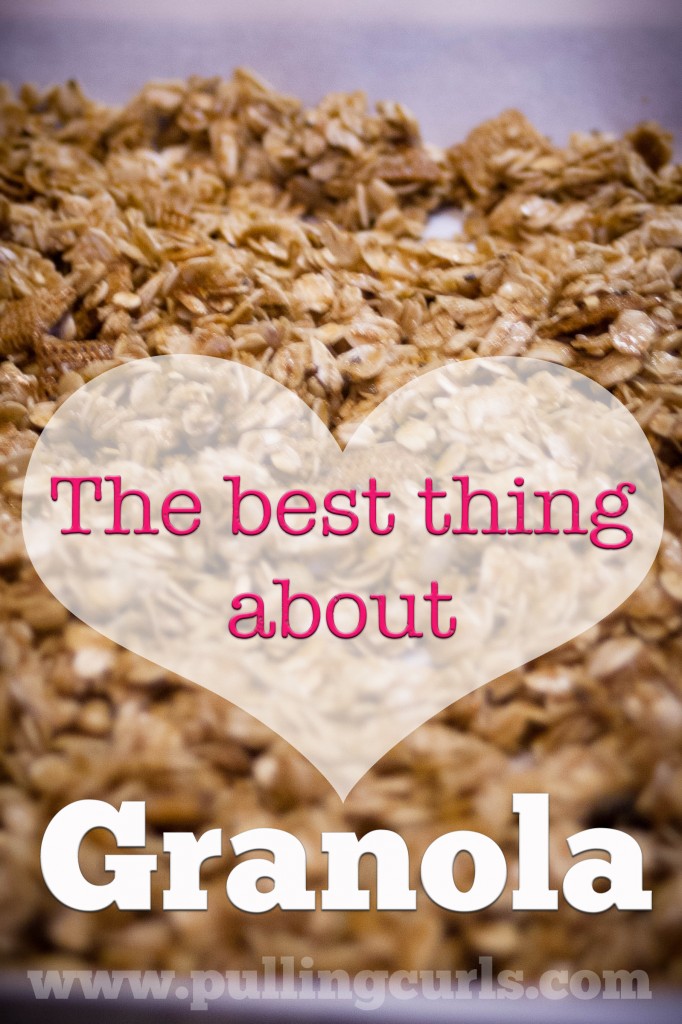 The best thing about Granola, is that it is SO easy to just put things in it that YOU love. There's really no set recipe for granola, thank goodness. It also can work well for items that you have on hand.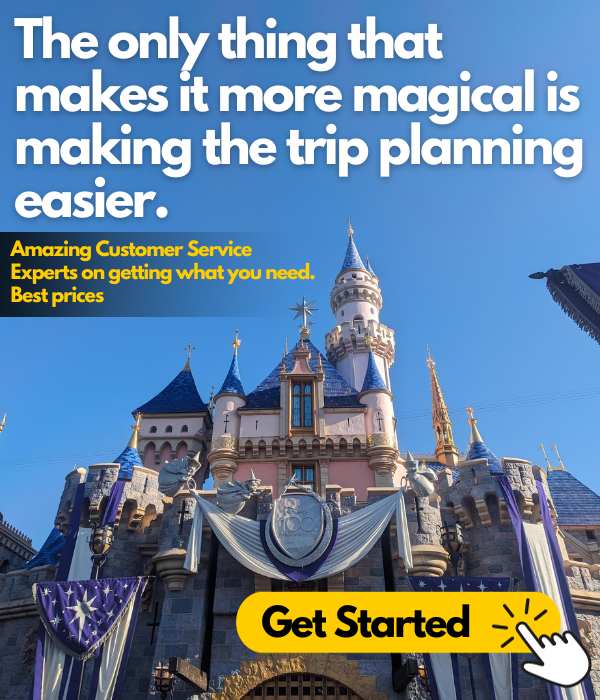 So, I don't eat tree nuts. I get canker sores when I eat them (does anyone else have that happen?). I love them, but they don't love my mouth, so I lay off. Sadly, a lot of granola comes with nuts in it. But not MY Granola.
I also like a little salt on it, I'm a salty/sweet whore of the first variety. What's that you say? You don't — that's fine, make your own.
I like a SMALL amount of dried fruit in it — so guess what, I only put a little bit in.
I dont like Coconut, so guess what… that's right, mine is made SANS Coconut!
There really are no limits.
I start with Megan's Granola recipe from All Recipes, but I add:
Oats
Flax seed
Chia Seed
Raisins (I add half to it before cooking, and I add half later)
Chex (or whatever flaky cereal I have on hand — this time it was wheat chex, I was worried it wouldn't be good, but it IS)
Sunflower seeds (my husband got me unsalted, but I wish he'd gotten salted)
I use Coconut oil instead of the oil listed (I have heard Coconut is better for you, and while Idon't like ACTUALcoconut, I don't mind the sweetness the oil brings to the dish)
I love brown sugar and maple syrup (the real kind, not Aunt Jemima's).
I also cook it a little extra because I like my super crunchy. I most often put it with greek yogurt and fruit. Boy oh BOY is it tasty and just a great combination of sweet/salty/ smooth/crunchy. YUM!
Anyway, I think so often we get stuck in a rut of not finding a recipe that fits our taste, when it is so easy to adjust a recipe to our tastes, especially with Granola.
What's your best granola? Comment below or tell me on our Facebook page. Maybe I'm missing something!