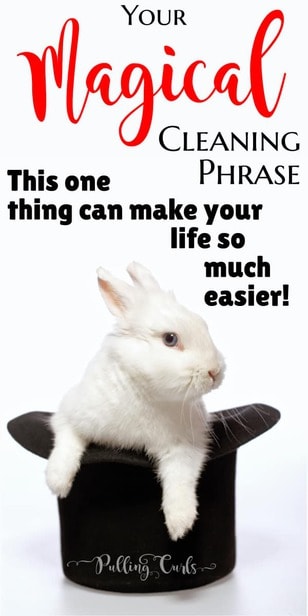 There's only one thing to remember to have a productive house cleaning session.
one thing.
It's not a cleaning solution or an expensive steamer. It's just a phrase.
Touch it Once.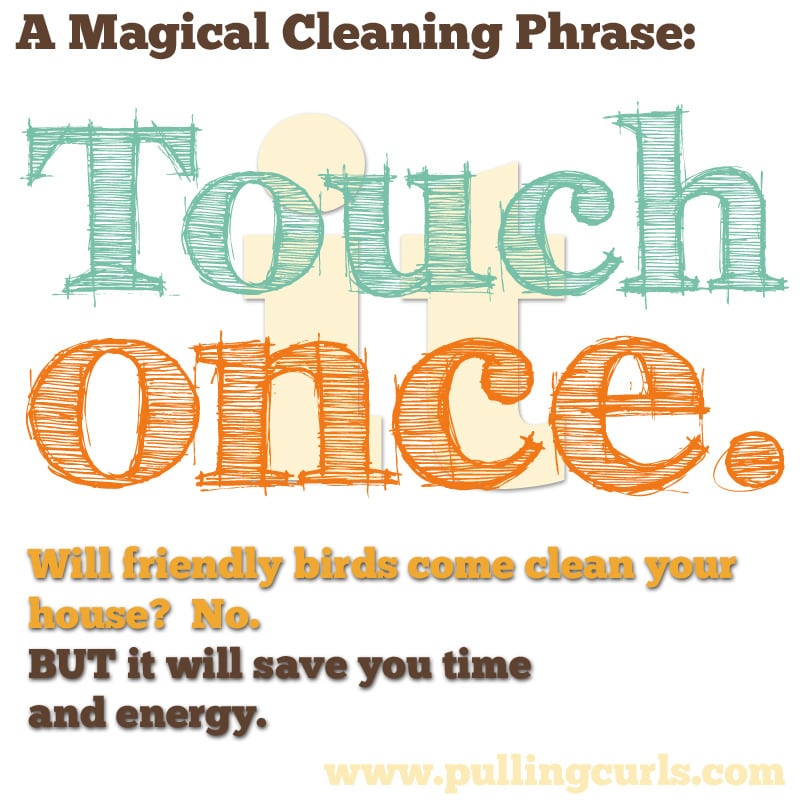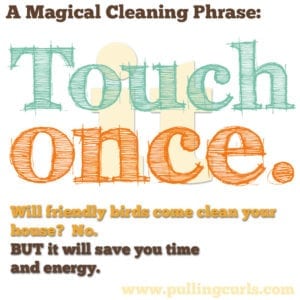 That's all. Just touch it once. You pick it up — put it away, don't just move it to another spot —
PUT. IT. AWAY.
It will save you the time of moving it and THEN putting it away. You can just directly put it away.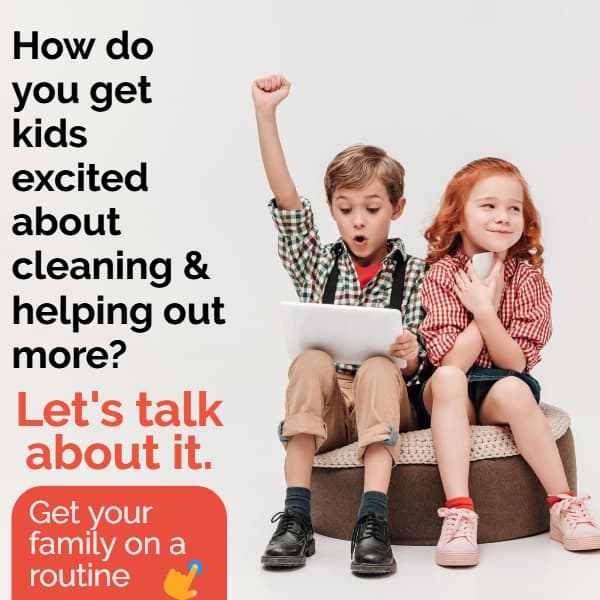 Sometimes my lazy self likes to fool myself into thinking I'm just SO busy I cant put it away. Ok, that's true. Sometimes when a person is dying at work — I truly am too busy to put something away. But, if I just need to get something else done, it will take me like 15 seconds longer to put it away and then it's done.
So, your towel is on your wet body. Just hang it up. Don't take the time to drop it on the floor and THEN hang it up. Just hang it up.
The mail is on the counter. Don't take the time to move it to your dining table and THEN go through it. Just go through it and chuck 90% of it like you always do.
You pull the laundry out of the washing machine. Don't just thow it a couple inches beyond the machine (so then you'll later have to move the basket to where you keep clean laundry) — just put it away the first time.
When I'm REALLY overwhelmed I tend to stop doing this rule. Also, when things are extra dirty, I stop doing this rule. That's the dumbest time to not do this rule. Insanity.
Touch it once, put it away and don't have to think about it again.
Unless you're doing CPR. You might be too busy then. 🙂
If you liked this post — try my 5 word Organization Challenge — and check out my other household tips below that: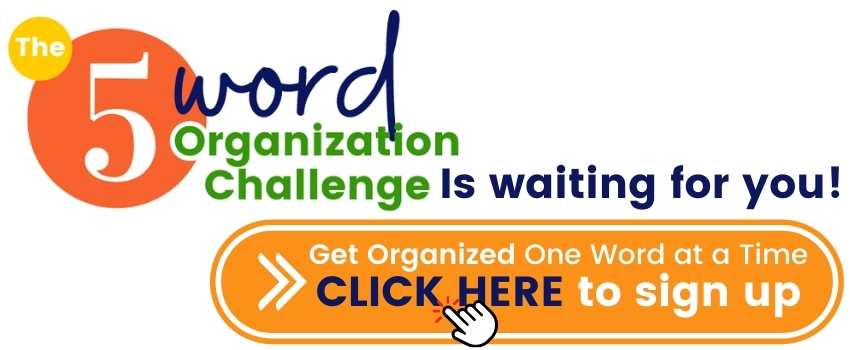 [pt_view id="aca750dy8z"]