Bruschetta Chicken is a quick and easy meal that your whole family will enjoy. Have it over rice, pasta or even greens like I did! I featured it in my March meal plan, and I thought it would be good to share the full recipe with my readers!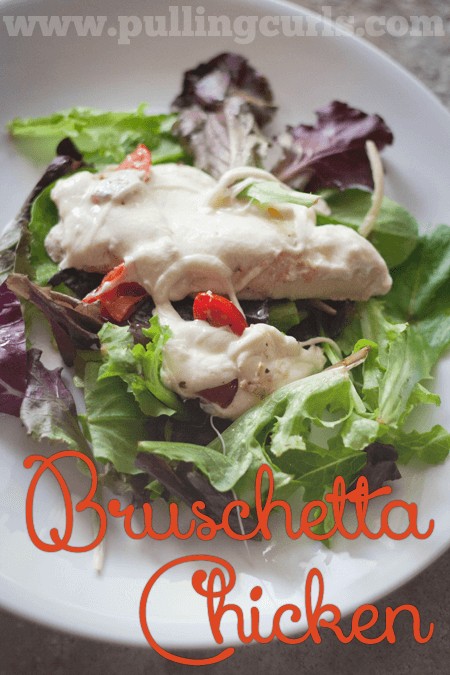 Here's my "recipe" (I say "recipe" because it's kind of a throw whatever the heck you want in type of a "recipe"). Let's make Burschetta Chicken!
First, get some chicken. You can use breasts, or tenders. I used my own tenders that I made from my Zycon chicken haul. Salt and Pepper it. You could pop this in the oven at this point to cook a little, I chose not to this time (I've done it both ways).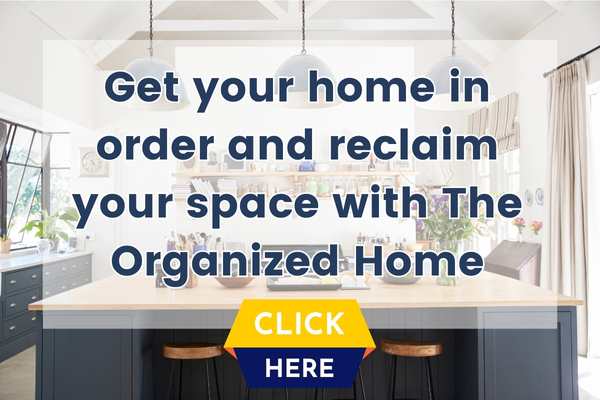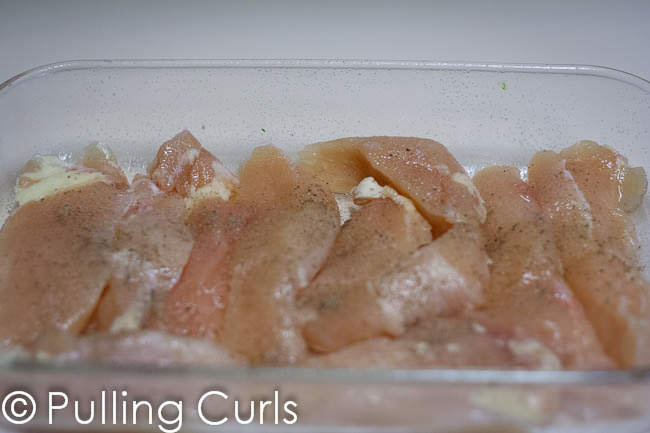 I then made the bruschetta mix to go on top of it. It's the same stuff you'd use on Bruschetta (that's toast with seasoned tomatoes, topped with cheese). I made mine with grape tomatoes (quartered), olive oil, lots of garlic (to taste), Basil, oregano, salt. Spoon that over the top of the chicken
Related post: Buying Boneless Skinless Chicken Breasts In Bulk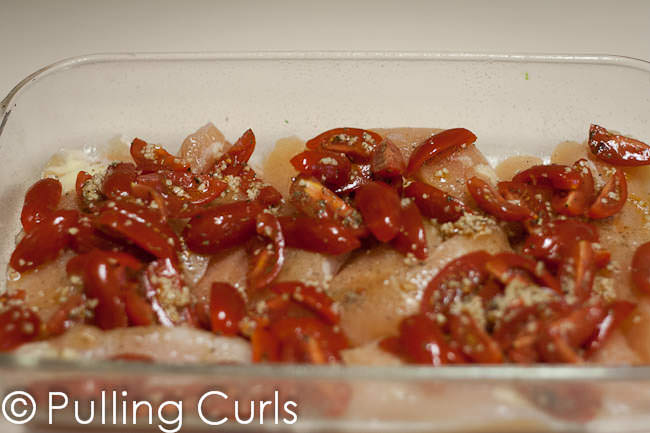 Top it with fresh mozerella (I like the sliced kind from Costco).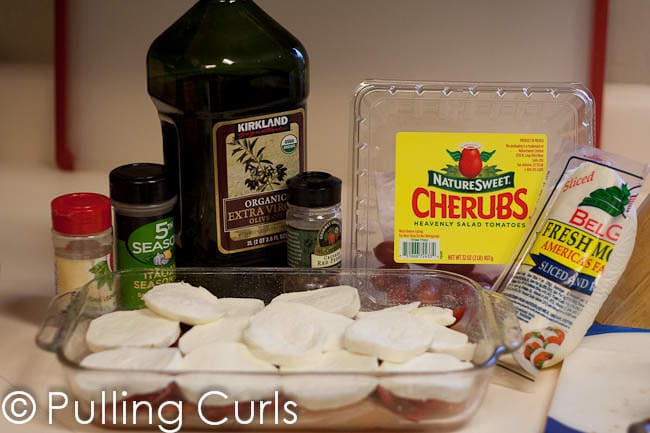 Then I pop it in the oven (anywhere from 350 to 400) until the chicken is cooked through (you'll need to use either a thermometer or cut into the chicken to check) and bubbly. I'd go longer than it looks here (but I was in a hurry).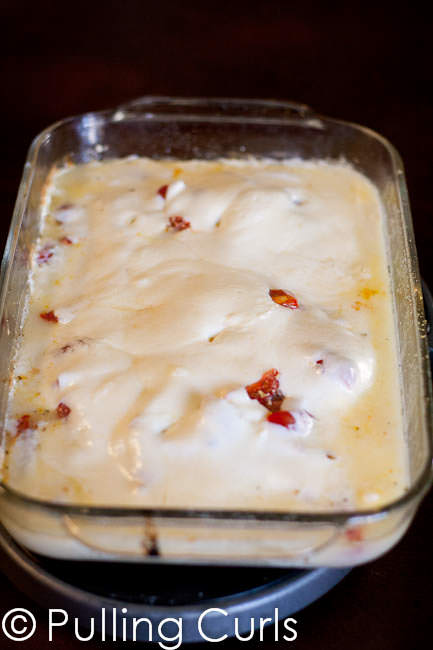 Spoon some out with some of the sauce the Bruschetta mix makes and I served it on greens (much to the shagrin of my kids):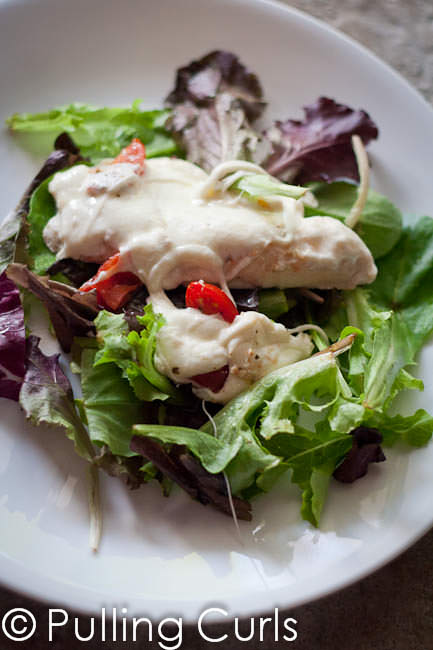 We all think it's tasty. I'd recommend that your tomatoes be fairly salty if you're doing Fresh Mozerella. That type of cheese isn't all that salty (also, I am a salt whore, so maybe there's no need to pay any attention to me, in general).
Clean-up is easy since it's just the casserole dish and everyone's happy. As a life reminder, sometimes dinner is about getting it on the table, not making the most gourmet thing you can imagine.
Because frankly, at 5 pm I have no imagination.
If you liked this post, you might like my Pinterest recipe boards — follow all, or pick and choose! Also check out my other meal plans or recipes!