In general, the 2 accounts we use monthly are savings (where all our paychecks go) and checking (which is how we buy things). We buy things in a few different ways: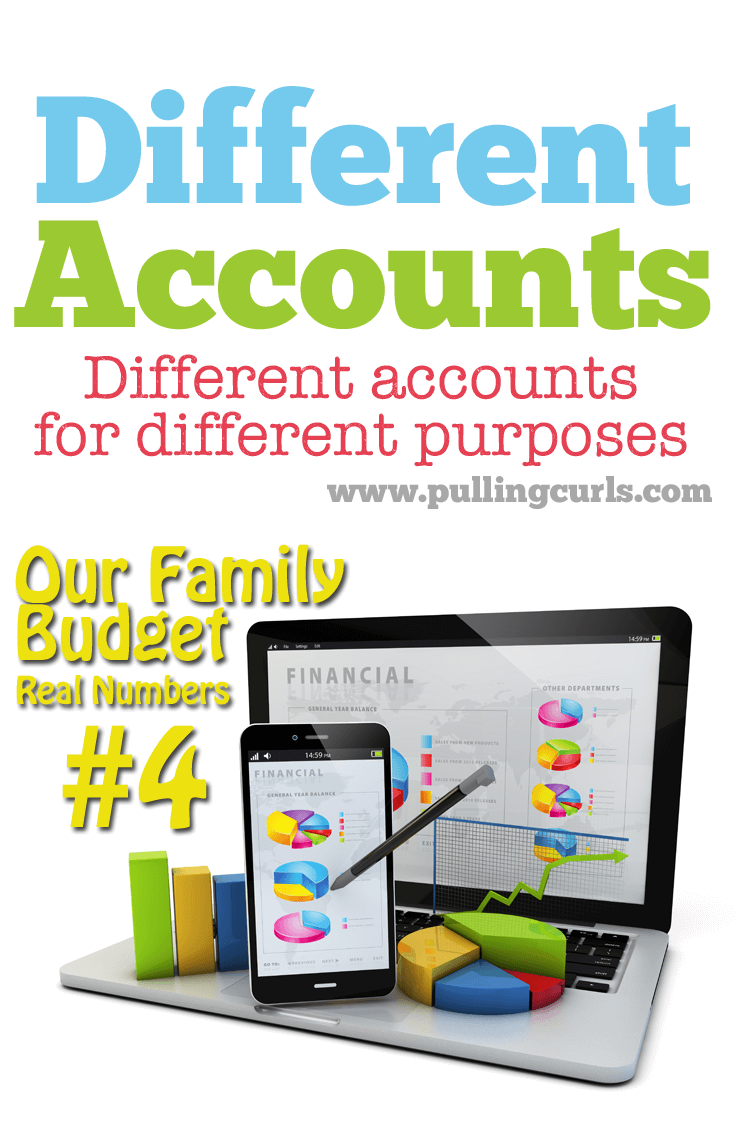 Checks — for bills, all done through bill pay in our bank
Debit — what I use at the grocery store to get my extra money out, or to pay for things in the other pots
Credit card — what I use for emergency expenses that may come out of another account, or if I buy online and then I also minus this money from my checking account. I only shop online with my credit card. I also pay for BIG stuff using my credit card because we do get cash back. I'm just not sure the cash back is enough for me to use this account for everything. I think I might get off track just using this. I'm not sure why, but I just have a hunch.
We have a lot of accounts though. I really like separate accounts, I feel like it makes it easier for me to not dip into accounts when I have to make a physical transfer. Our accounts are:
Savings — where our paychecks go
Checking — where we pay for everyday things (get s lump sum payment from savings at the beginning of each month, and has a "fake" transfer to long tem savings to keep it solvent even if next month's bills get paid a bit early)
Long Term Savings — only for GIANT emergencies, things we can't fund in other ways, I try not to touch this pot at all (but it has funded Drew's masters)
Family fun — it's important for me to have a pot for family vacations, I think they are SUPER important and I want to make sure we have them
Home Improvement/Car — for those little emergencies, and things we want for the house.
We also have college accounts for the kids, an HSA for medical expenses, and IRA's for both Drew and myself and other retirement accounts at our workplaces (and former workplaces).
I would love to know what the rest of you do for accounts? Are you firm enough to just not spend what you're saving for? You're better then me!
This is the fifth in my budgeting series. You can read more here.
*I am not putting these budget numbers out there to be "woe is me" or "woo-woo look at me! We're rich!" type feeling. I really think if people were more transparent with their own expenses it might make people re-think what they are doing with theirs. I am sure we spend more and less then many readers on my blog. I hope this is helpful to some of you. I would LOVE to see other people's. There's really no reason that our budgets have to be hush-hush. I didn't give you my social security numbers, or how much we actually make — this is just our goal to spend.
Check out my other budgeting posts:
[pt_view id="1aced78883″]
Photos from Dollar Photo Club