Finding cutes outfits to wear to Disney that you will also be comfortable in can be hard. This post will talk about what to wear at Disneyland (no matter if it's December, January, July August or November) — I'll show you how I used Dia & Co to get a fashion subscription box for Disneyland. I hope it will spark some fashion for your next Disney trip!
What to wear to Disneyland
For every person, your Disney wardrobe is going to be different.
For me, comfort is king.
In addition:
Ability to quickly pee is imperative — as I feel like I pee every 10 minutes sometimes….
Enough coverage over my booty so when I bend down I'm not providing a show
Patterns/colors that hide dirt well — as I feel disgusting after a day with Mickey.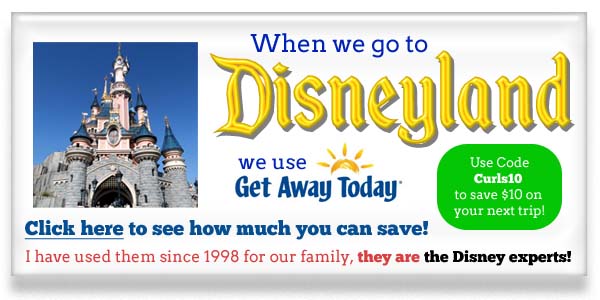 BUT, a lot of people love to dress-up like a character (actual costumes aren't allowed on adults), or look more fashion forward — which is totally fine. I just feel better in a simpler outfit.
Don't forget my Disney trip ALWAY starts with a call or visit to Get Away Today. Best prices, best customer service, it really simplifies trips for families! They can really help you figure out how much money you'll need for a trip to Disneyland.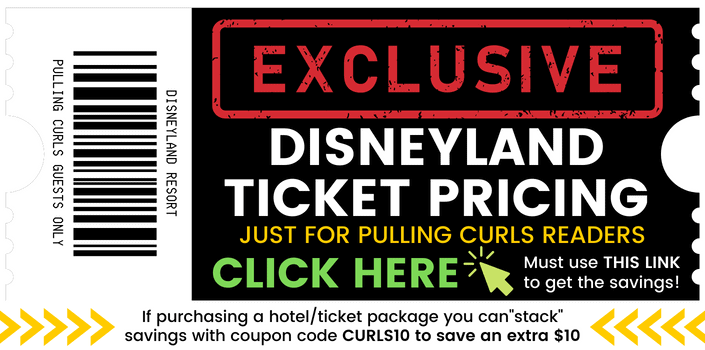 Cute Outfits to Wear to Disneyland
I think it can be really fun to have matching shirts, or actual Disney-themed items.
I also really love bright colors, as they look better in photos and are overall more awesome.
And, they also hide dirt more (priorities)
I actually have two boxes that I was sent for Disneyland — a spring one and a fall/winter one. We'll start with the Fall
Fall/Winter Cute Clothes for Disneyland
Remember, you get 25% off the price of each item if you order the whole box (that price will be in the parenthesis)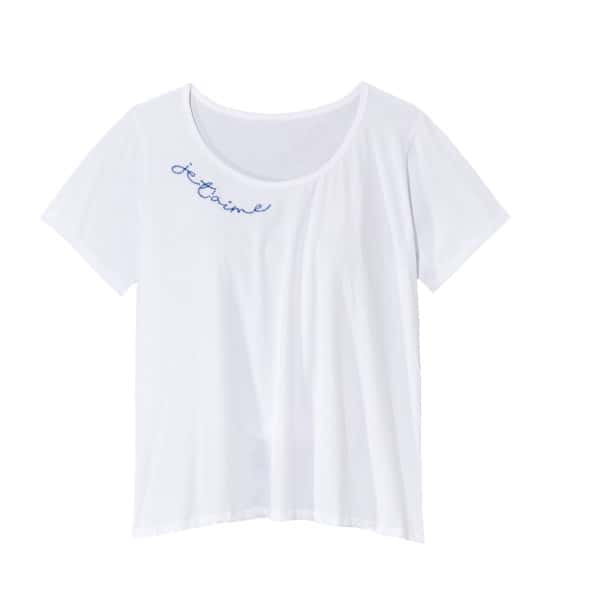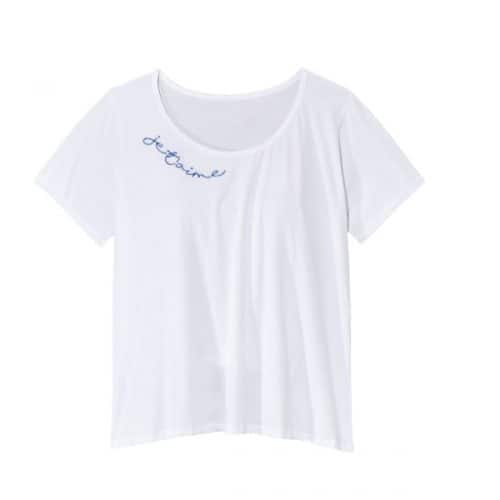 Embroidered Tee: $32.00 ($24)
This is a nice white shirt. Buuuut… it's just a white shirt. I did like the french embroidry on the neckline. I do worry about wearing white at an amusement park, but I do think it would look great in photos.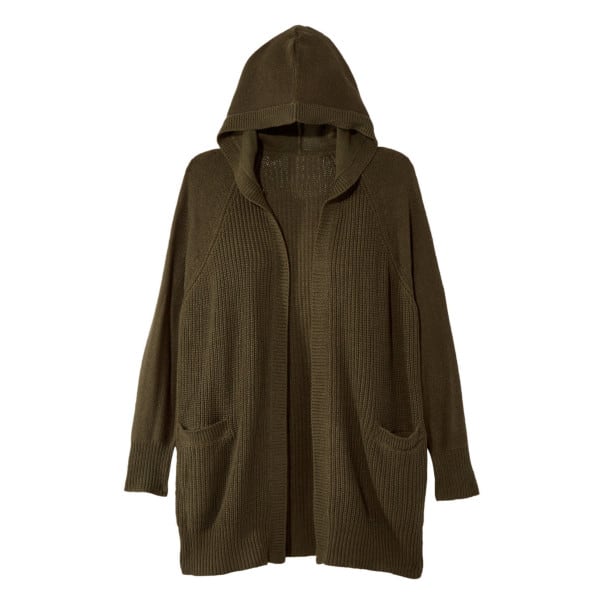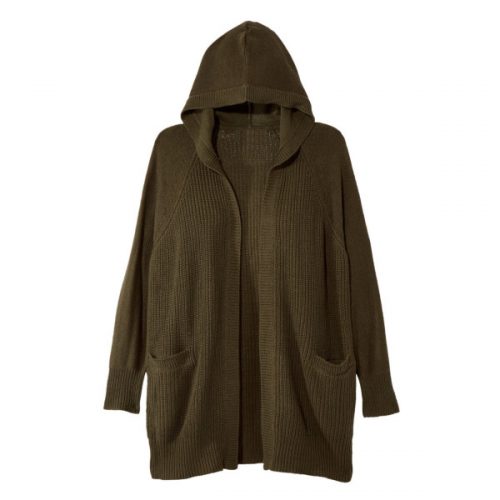 Knit Cardigan: $59.00 ($44.25)
I do NOT think I would have picked this out for myself (you can't see it in this image — but it has ELBOW PADS which is my favorite part of it) — but I REALLY like it. It's a great color to not look dirty if I tie it around my waist. I'm a fan, and it's a good quality for the price.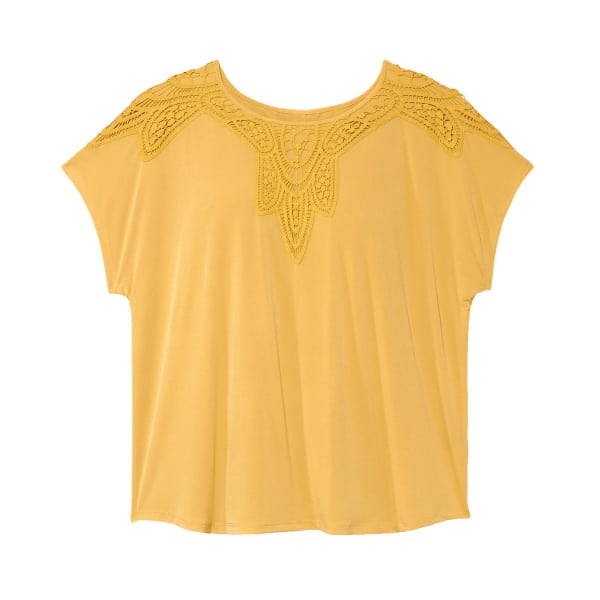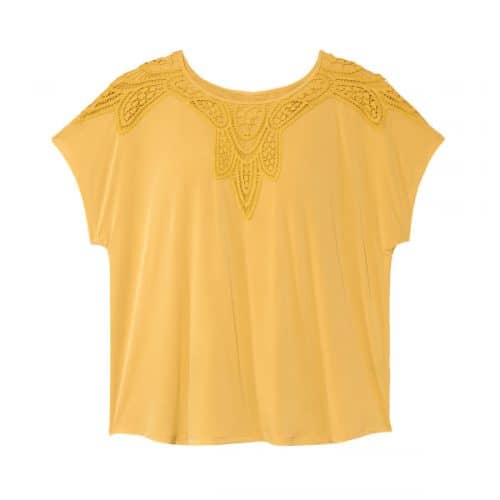 Crochet Top: $45.00 ($33.75)
I think the crochet on the top is really nice. I worry about the color a bit — but I actually like it. I think it will be great in photos (and yes, I think about that a lot when I had to Disneyland)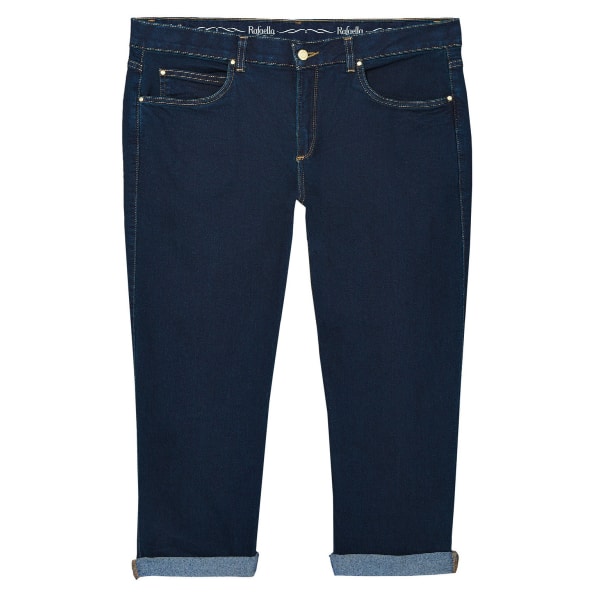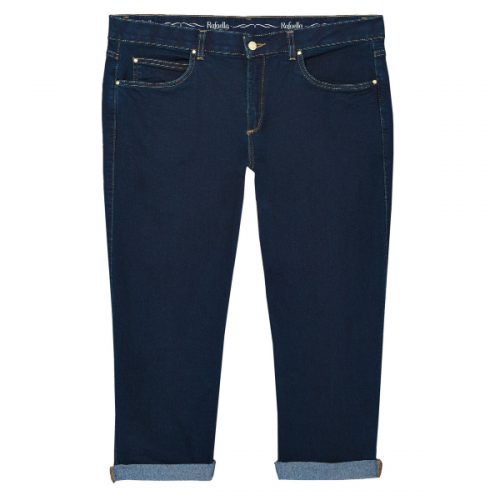 Denim Capris: $72.00 ($54)
Love, love, love these. They fit SO well. They were a bit tight right out the box, but I really like them now. Seriously, pants from dia are one of my FAVORITE things! These are 100% coming with me!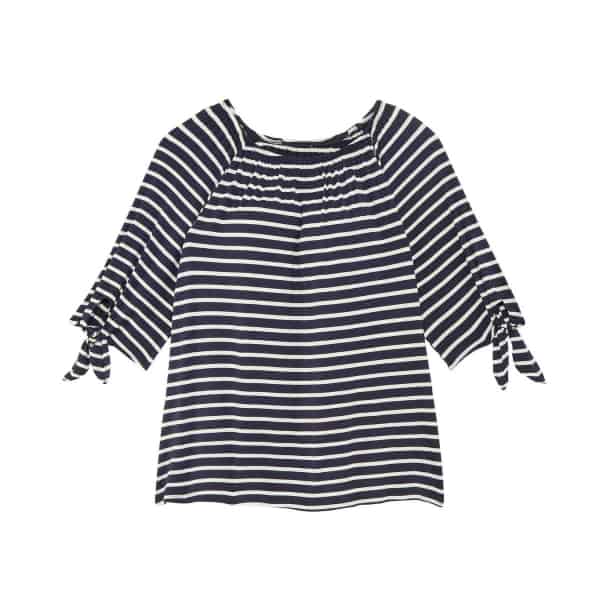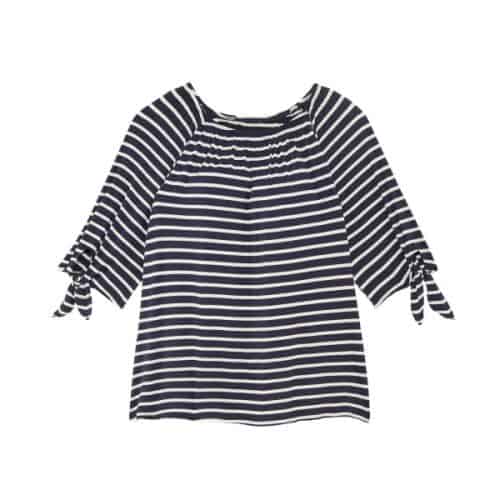 Striped Tee: $42.00 ($31.50)
I've actually been sent this t-shirt in another color — which is sort of sad, except for the fact that I LOVE navy stripes — they are my "home base" so I like it — but it's NOT really out of my comfort zone.
However, because I love it — it's in my bag for Disneyland!
Total Box Price: $250 ~ If you keep all the clothes, that brings it down to $187.50 which is WELL worth it to:
Find these capris
That cozy green sweater
I think this box suited me really well. Was WAY on target for Disneyland (I'd be happy to wear any of these items to Disneyland) and I was glad I did it.
As a note, I am sent these boxes from Dia — but the reviews are heartfelt and honest (I hope you see that I share the god and the bad).
Wondering how much Dia clothes & Boxes cost usually — check out my Cost of Dia post!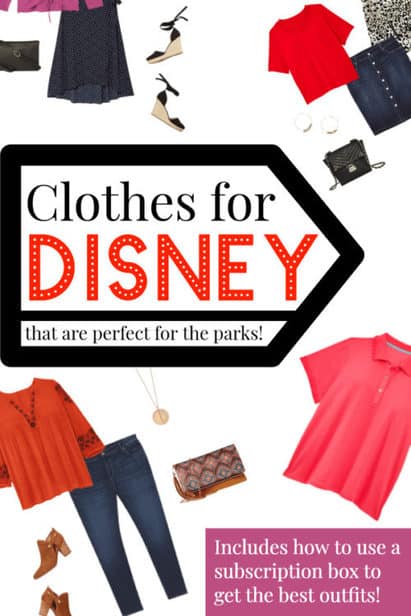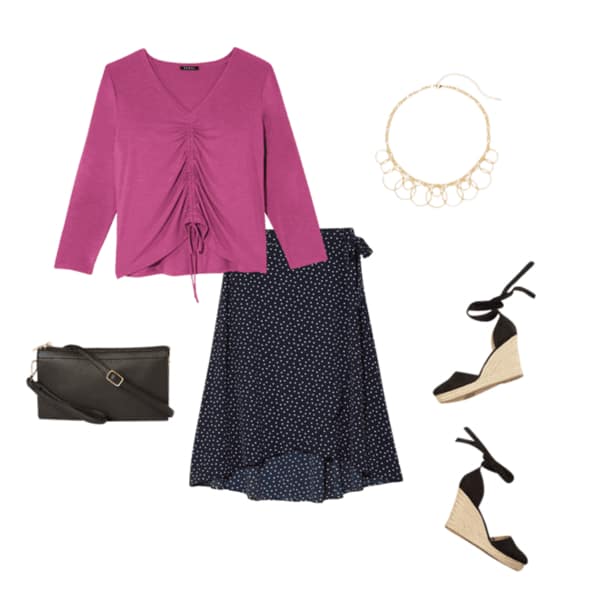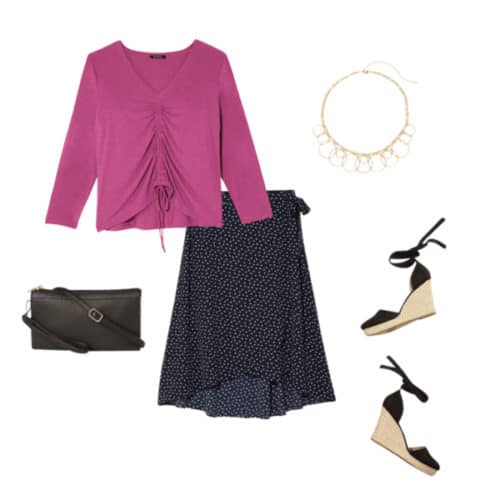 Buttercup High-Low Faux Wrap Maxi Skirt | Downing Studio, Navy / White, 2X $59 ($44.25 if you purchase with the full-box discount)
This is SUCH A great skirt. But, there is no way in heck I am wearing a skirt to Disneyland. I am sure I would flash a million people as I got out of the matterhorn, and I'd much rather be comfortable and ride all my favorite rides.
BUT, it will be great for summer and air flow in the "downtown" — it's so nice and flowy (but not TOO flowy, as I have an issue with that type of thing).
I'm a fan, just not for Disneyland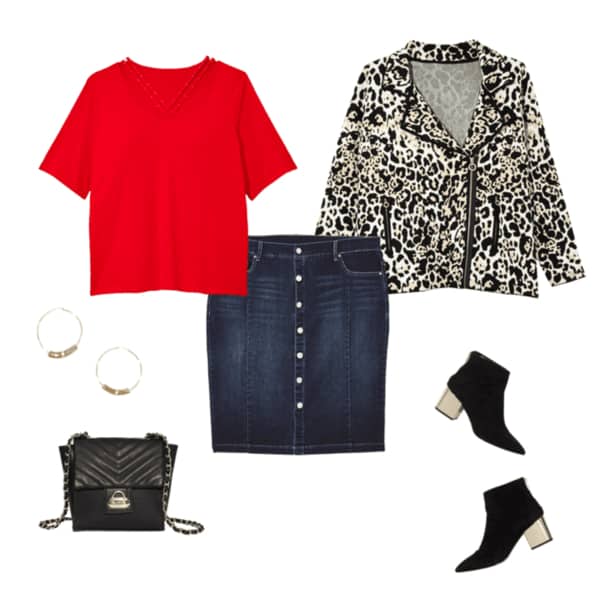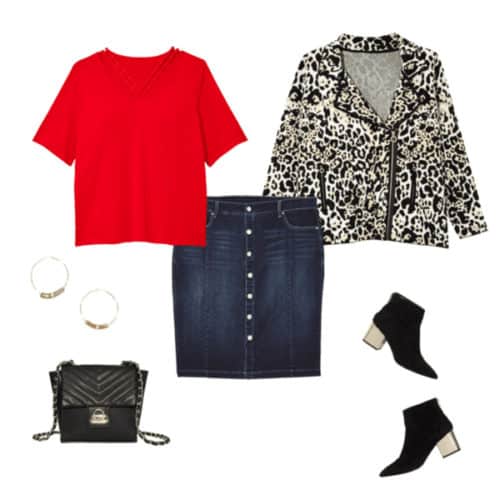 Kelsey Stud Detail Cotton Tee | Rafaella, Red, 1X $45 ($33.75)
This is such a beautiful color, and I have been sorely lacking in the red department lately. I was kind of afraid of the straps on this one, but I ended-up really liking them (I just need to make sure to wear some sunscreen on my chest, so I don't have those lines all summer).
I am a big fan of wearing bright colors in the park. Makes your pictures more fun.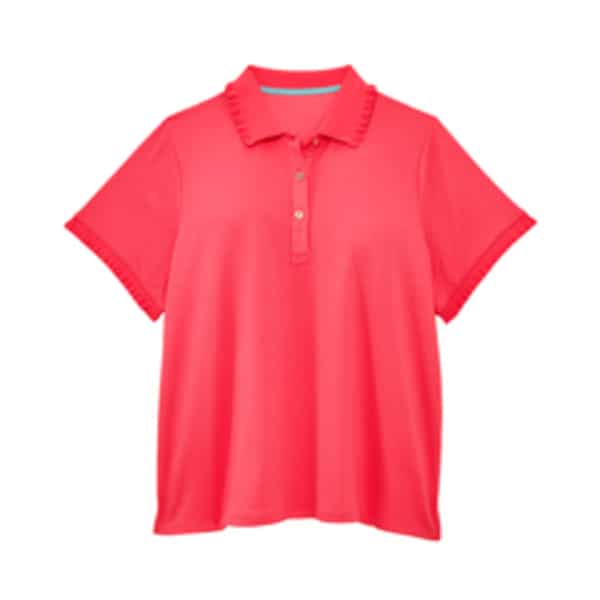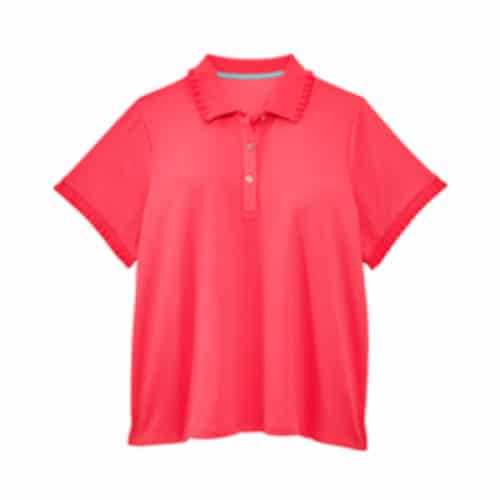 Kylie Short Sleeve Polo Top | Rafaella, Pink, 1X $54 ($40.50)
This is your basic golf shirt, but for ladies. I LOVE the ruffled color and sleeves. Ads a fun note, and I love pink. Again, great for the park.
Also, it is SUPER soft inside, feels great on and will breathe well if it's warm on our day there.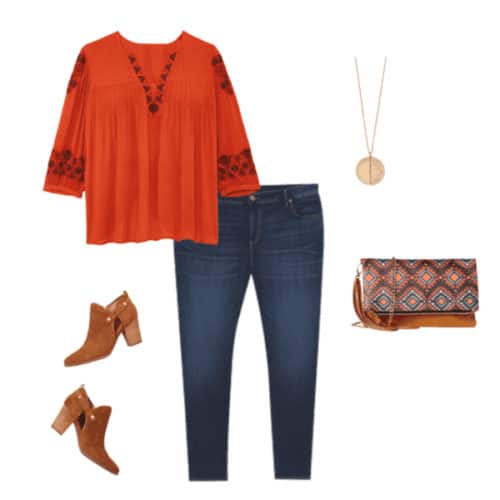 Tisha 3/4 Sleeve Embroidered Blouse with Pleating Detail | East Adeline, Orange / Orange, 1X $59 ($44.25)
This is one I'm a BIT on the fence with. I'm not so sure of the rusted color.
BUT, for Disneyland, it's nicer to have darker colors that will hide dirt a bit more. So, that's good. I love how it comes down lower in the back, and a bit higher in the front.
Overall, I like it — but I wouldn't have grabbed it for myself.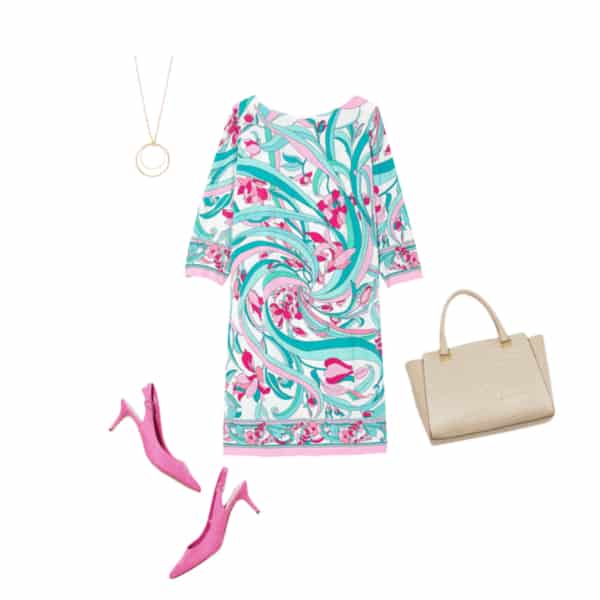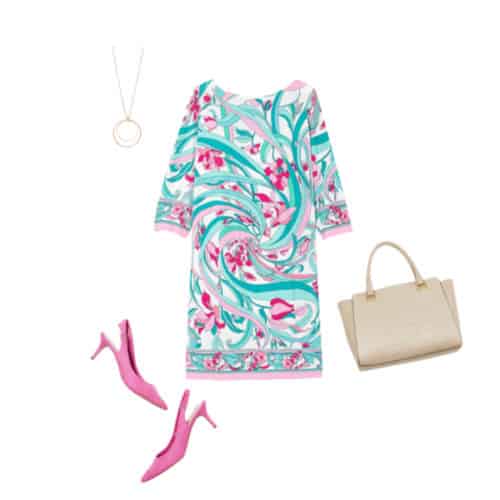 Daisy 3/4 Sleeve Shift Dress | Sabrina Blue, Pink / Light Blue, 1X $59 ($44.25)
Oh man guys — this one scares me. The knit is a bit thinner than other ones I've gotten and it is clearly REALLY bright.
But MAN, the color hides a lot. I don't see my bulges as much as I would on a dress that is all one color. I ended up really liking it, and I NEVER would've even tried it on…
I'm a fan, and glad they sent it. I think it will be GREAT for my business conference in a few months. Clearly NOT for Disney, but she does tell me that in the note. 🙂
Dia & Co Box Disneyland Box Price:
Total Box Price: $276 ($207 if you keep the whole box).
Very much in line with my post on Dia & Co Prices. Try Dia today!
What to wear to Disneyland in Winter (December, January, February)
Although it will likely be cold, and quite possibly rainy — I would still dress in layers. Especially in February, I've had the sun come out and be pretty warm (especially if you're in direct sunlight). Be prepared for rain though!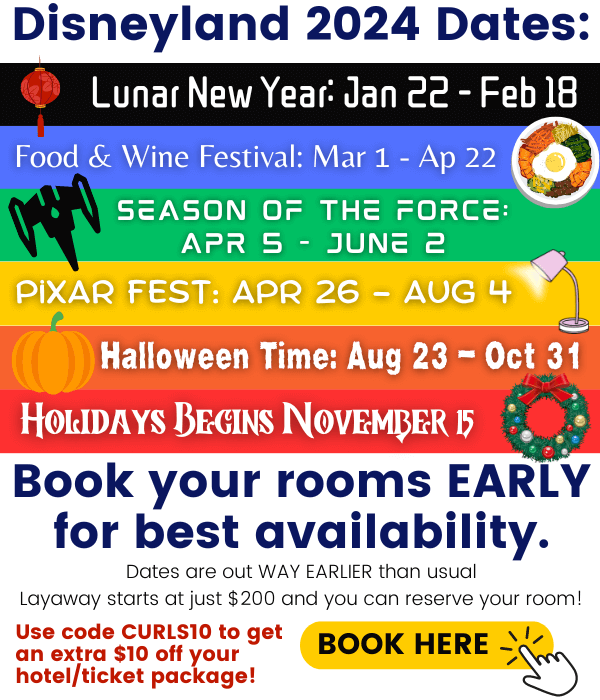 What to wear to Disneyland in Spring (March, April and May)
This can still be a VERY rainy season.
But, I'd do a T-shirt, and a sweatshirt that does well in the rain (or a rain jacket if rain is in the forecast).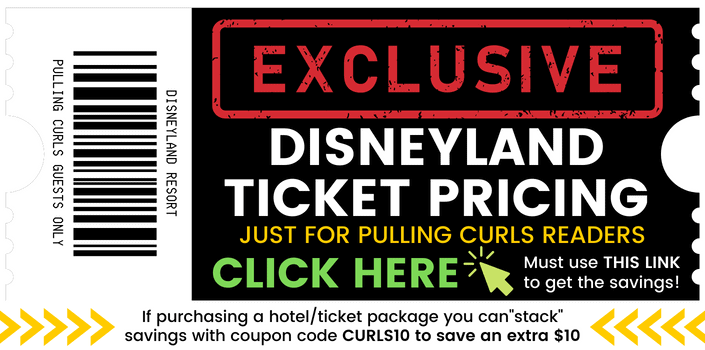 What to wear to Disneyland in Summer (June, July, August)
Hot, hot, hot — while rain is less likely — you never know, so be sure to check the forecast!
T-shirts and shorts are the name of the game in the Disney summer.
What to wear to Disneyland in Fall (September, October, November)
Again, back to layers, I usually have a sweatshirt on til' about 11, and then again from 5 to closing.
Although, during Halloween, if you attend the party — they're more open to adults wearing costumes.
Hopefully, that gives you an idea of what to wear on your next Disney trip!
I'm excited to let you guys know what I ended-up taking with me — please sign up for my Disneyland vacation plan — and check out my other travel posts below that!
[pt_view id="672b576eab"]