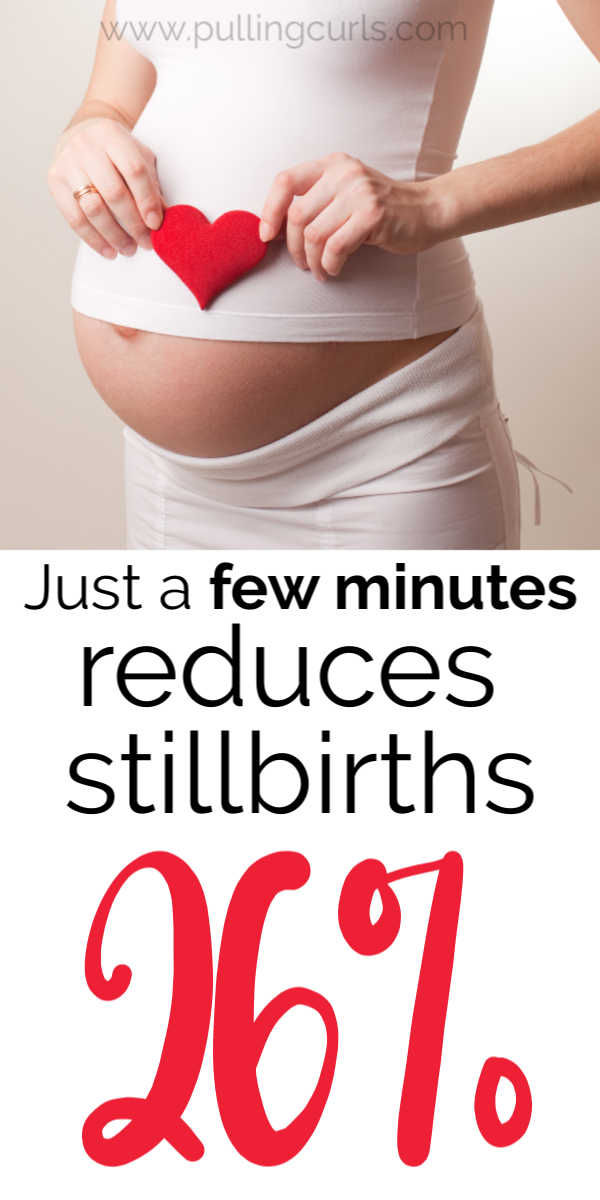 In this post we will learn what decreased fetal movement is and how you can use kick counts to be aware of your baby's movements as well as when to go to L&D for kick counts taking longer. Did you know it can help your baby arrive safe and sound — even something so simple!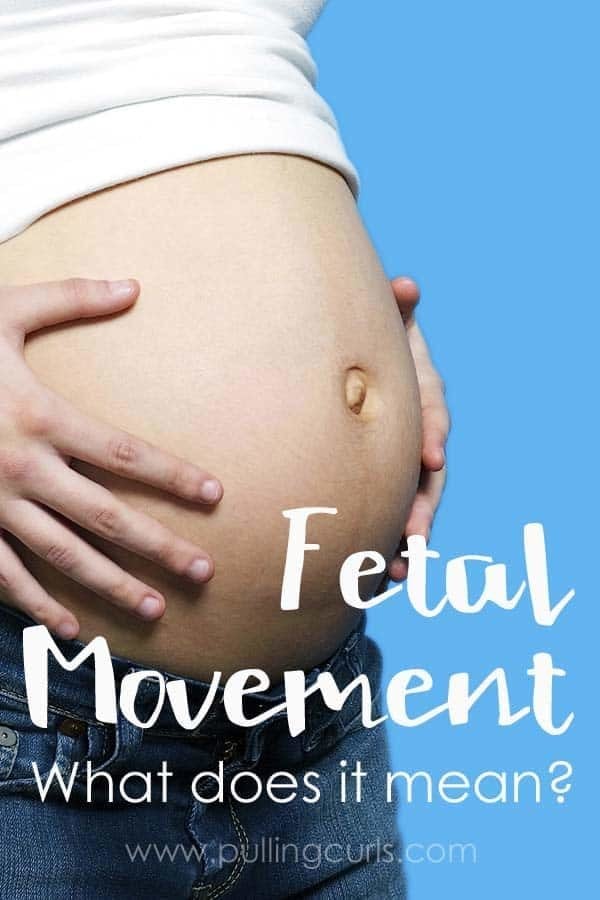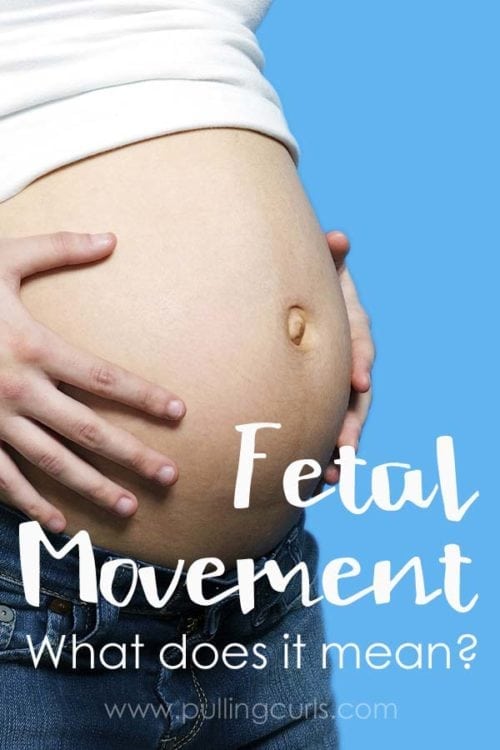 I am seeing so many monitors, devices, and gadgets coming out to make your pregnancy safer. The cost a lot of money. And you know what most of them are doing — counting fetal movement. And the beautiful money-saving thing that God gave you is an ability to count your baby's own movements.
Problem is, we all get so busy and people don't know how to do it or they worry they're doing it wrong.
People, you're just feeling the baby move.
This isn't rocket science, and yet — it's truly the best way to know how your baby is doing! Plus, you can bond with your sweet babe and even get to know them before you can see/hold them. 🙂
Before we get any further, let me introduce myself. I'm Hilary and I've been an L&D nurse since 2001. I am CRAZY excited to share this with you guys as some of the statistics we'll go over at the end are amazing! It's good stuff.
If you're looking for more info, that you can trust — check out my pregnancy page!
I am so passionate about them, I actually did a podcast about kick counts where I explained how it all works, and why you should do them. It's not long — take a listen:
Some other posts you might be interested in:
Losing your Mucus Plug
When will I go into labor quiz
How do you know if your water is broken?
Decreased Fetal Movement
We have plenty of people come to our hospital for "decreased fetal movement" — which basically means you feel the baby less frequently than you did before.
It strikes fear into our hearts, as many women who come in with a stillborn often start with this and a feeling like things aren't quite right.
For the majority of the women, the baby is fine. Things are fine and for some reason the baby was moving less. I feel a lot of gratitude when I find the baby's heart rate.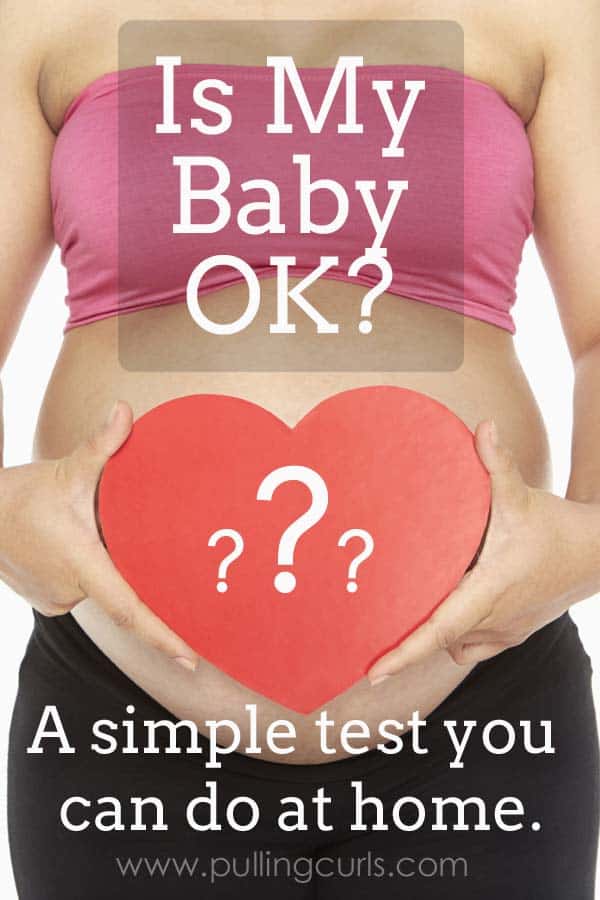 Reasons for Decreased Fetal Movement
You haven't drunk much water lately. Your baby needs buckets and buckets of water. You're drinking for two. Drink up!
You haven't eaten much. We frequently get patients who haven't eaten for much of the day and yet – -their baby isn't moving. Well, GOSH — no wonder – -you're starving them! EAT!
Further along in your pregnancy. Around 30 weeks you'll have a karate ninja warrior in your belly, and then little by little the movements will get smaller and less fericious. Your mom alarms might go off, just because things are different. BUT, less movement (or less intense movements) are normal at this time. Sometimes you'll wake up the next day and movements are really less. It can be normal.
Clearly, less fetal movement can happen if something is wrong — which is WHY you do them.
Kick counts taking longer
Drink a giant glass of ice water. When the cold water is next to your baby's home it transfers to the baby and they often give a WTH and move around a bit to get warm. 🙂
Eat something. Preferably something with a little sugar as that will raise your blood sugar the fastest. Some fruit is a great option (if you're not diabetic)
Feel. We get so busy with our day and our other kids that we often really haven't taken the time to notice. So, lay down (on your side or sit up — pregnant women shouldn't lay flat on their backs), drink your water, eat your fruit and just feel.
If you're still not feeling anything, call your doctor.
Keep in mind that babies routine cycle in and out of sleep. So, your baby moving less for a half hour to an hour is totally normal. Heck, I know you'll want them to sleep once they're out!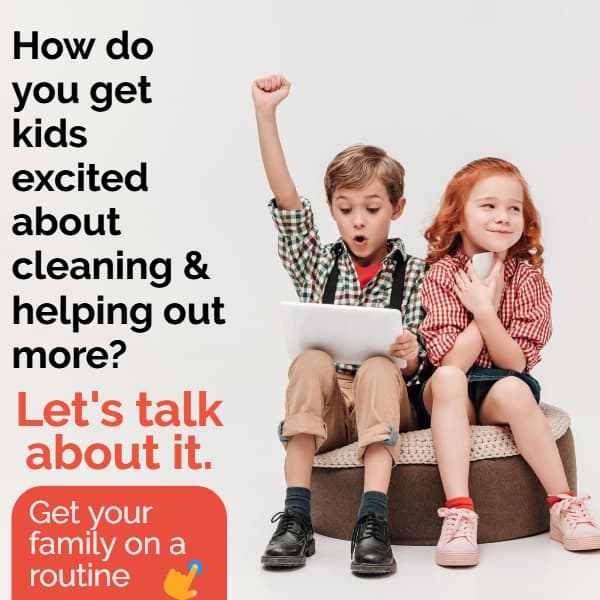 Fetal Movement Count
Kick counts are a way to daily assess your baby's fetal movement. The process is very similar to what I outlined above. It is good to start with those first 3 steps. But, then you're waiting to feel 10 kicks. You can either count on your fingers, use an app or use a paper to track them. If it takes more than 2 hours to get 10 kicks you need to call your doctor. Or, if you've done it for a while and the movement has REALLY changed (normally, you get them in 10 minutes, but this time it was an hour) call your doctor.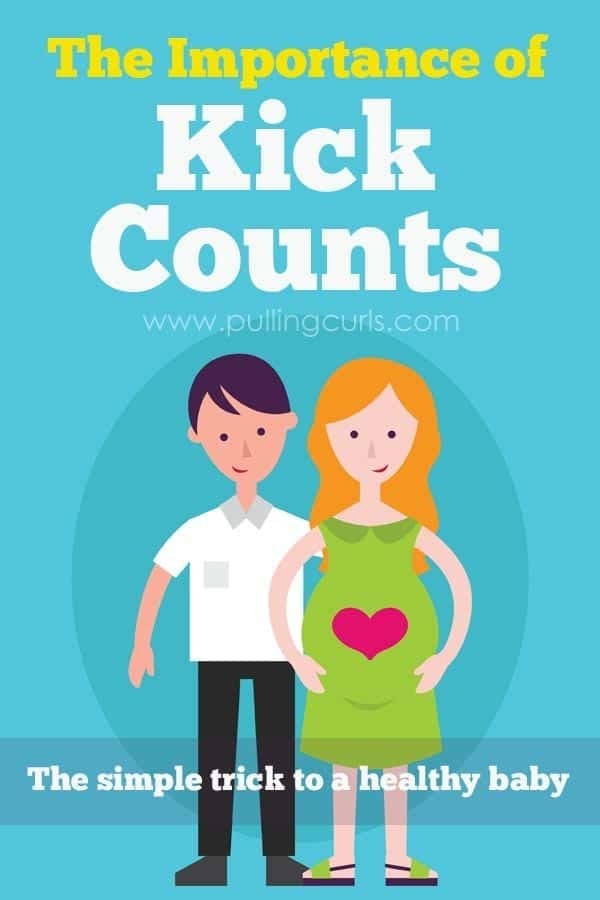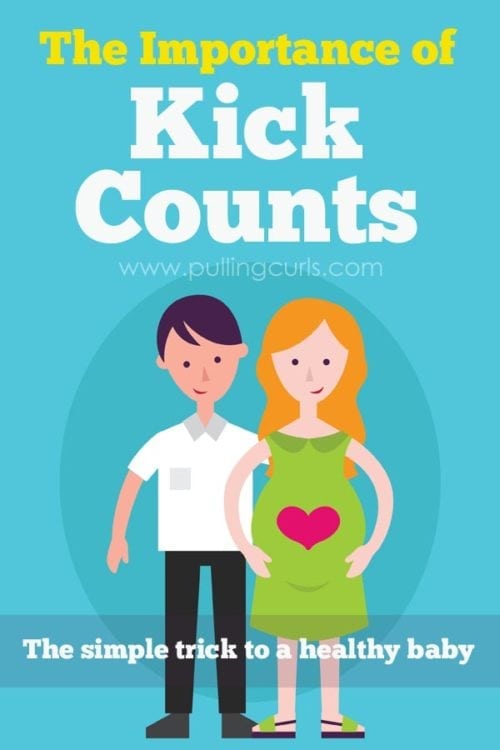 Kick Counts
A few tips:
Kick counts should be started in your third trimester (so, around 28 weeks – if you sign up for my weekly pregnancy newsletter, I'll remind you!).
Any movement counts for a kick count. Feel a flutter, shift, turn or a tiny jab. That counts. You don't have to SEE the movement to count it. Hiccups don't count (those are like rhythmic "bounces" from your baby). It is true that how much fetal movement you feel is dependent on your abdominal wall (larger girls tend to feel less than skinny girls), your placenta location and baby positioning.
I liked to do mine after dinner and, sadly, that left my husband to clean up the dinner (and I laid on the couch). It was a time I could be without kids and responsibilities (and I often needed a little break at this point). Poor husband.… 🙁
By doing them daily you really get a good gauge of what's normal with your baby. You'll be able to tell more when something is off.
Kaiser was OBSESSED with Kick counts (I had my last 2 kids at a Kaiser hospital), which I thought was weird, until I started to read up on them. They truly are the best way to tell the baby's well-being. And so cheap. Natural and awesome.
Most of the time it takes 15-30 minutes.
When to go to L&D for Decreased Fetal Movement
I would call your doctor for SURE if the kick count is taking longer than 2 hours.
The beauty of kick counts, is you start to notice patterns. Sure, baby might be asleep for 30 minutes, but then they wake-up and you get your 10 movements fairly quickly.
Movements within the womb will change over time.
When your baby is small they will like little karate experts, jabbing you all over the place.
As they grow larger, and their living space is more compact, they don't make as sharp/quick mocvements. That all happens gradually over days.
If you notice a BIG change in movements, I'd call your doctor and see what they recommend.
As I mentioned before, make sure you're eating and drinking (water) regularly — as that can really affect the baby's movement as well.
Benefits of Kick Counts
There are many benefits to kick counts — beyond just baby safety
It gives you a gauge of if you're taking care of yourself — so many women come to L&D after not eating or drinking. Those are easy problems YOU can solve, and when you do kick counts it gives you a bit of time to assess how you're doing at taking care of yourself. 🙂
You can bond with a baby you can't see. As you spend this time with your baby, you'll notice more things. You'll have time to think and dream about motherhood and how much you love something you've never really seen. It's really such a special time. 🙂
It assures your baby's safety. Kick counts — as we've said, are a great way to make sure baby is doing well. I know you want nothing more than a healthy baby — and kick counts are something YOU can do to stay on that path!
---
There is a movement in the US to really bring attention to kick counts that I am really passionate about.
Since the 2009 launch of Count the Kicks in Iowa, the stillbirth rate in Iowa has been reduced by 26 percent! TWENTY SIX PERCENT. I couldn't believe that. That's one in four stillbirths that we'd be able to save!!!
I want to state categorically that I'm not being paid by then to write this post, but because I am REALLY passionate about saving babies lives. I want to challenge everyone reading this article to please share it with your pregnant friends.
Who knows what baby YOU could save!
My manager actually shared this movement with me after meeting with the author of this amazing article. I feel so warm and fuzzy when people pivot their grief into something really positive. I'm really excited you're reading this!
So, normally at this point I'd tell you to join my newsletter (which you still should) but I really want you to go on your favorite social media channel and SHARE the importance of kick counts. I know a lot of OB's don't share them in their office. I am not sure why. I guess they might sound old-fashionedand that they don't really work. But they do. Please share this.
---
When is the best time to do kick counts?
I recommend doing it after you've eaten and drank a good amount of water (I liked to do mine after dinner)
What if it changes each day?
There will be some fluctuation — especially in the first few days you do it, but you should be able to gauge what's normal for your baby (esepcially if timing, having eaten and other things are staying the same)
My doctor has never talked to me about kick counts?
Some do, some don't. I say do them, for sure! If you have questions, ask your medical provider, for sure!
Kick counts are boring, can I just use some electronics?
Honestly, I say no. This is a time for you to just sit and think about your baby and your future. Take some time out and feel that baby!
If you like info like this — check out this Online Prenatal Class for Couples.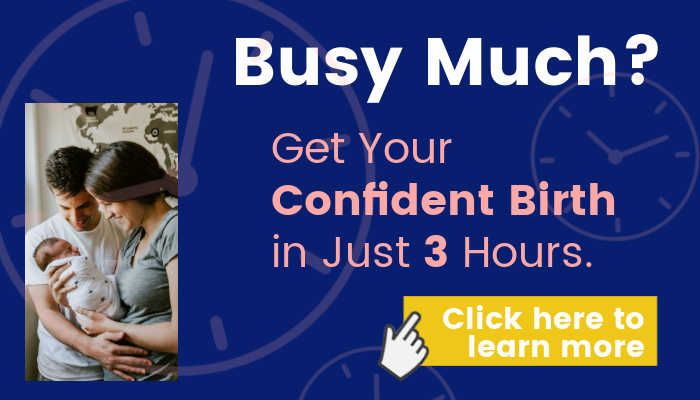 It is created for busy couples, like yourself, to get educated FAST!
It's quick, accurate, & done on your timeline. I think you'll love it. It really simplifies the birthing process! Plus, you can get 10% off with code PC10.
[pt_view id="0fae3f0c8d"]