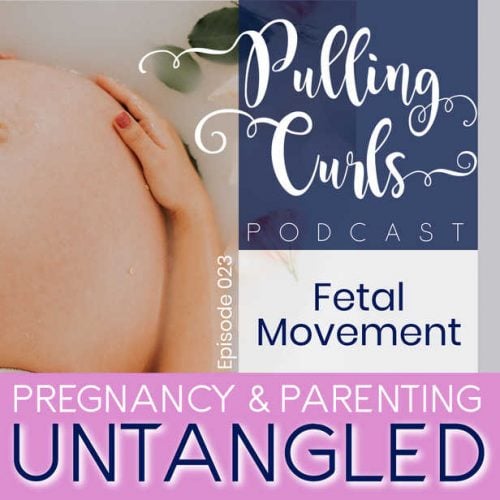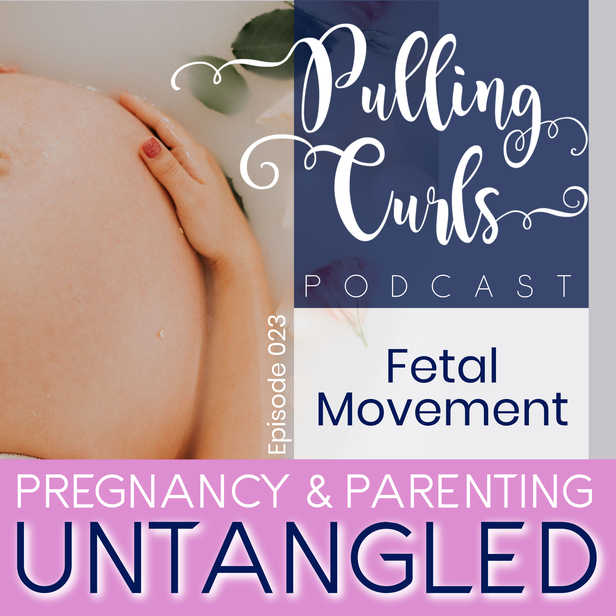 Why ARE kick counts so important, and what can they do for you? Today I'm talking about how to do kick counts, when to do them, and the benefits you'll find from them (not the least of those benefits being getting out of cleaning up dinner dishes). Let's untangle this one. 🙂
This episode is inspired by my decreased fetal movement post.
Big thanks to our sponsor, The Online Prenatal Class for Couples — if you like things simplified, just like I did kick counts today, this is the course for you. Don't forget the coupon code mentioned in the episode.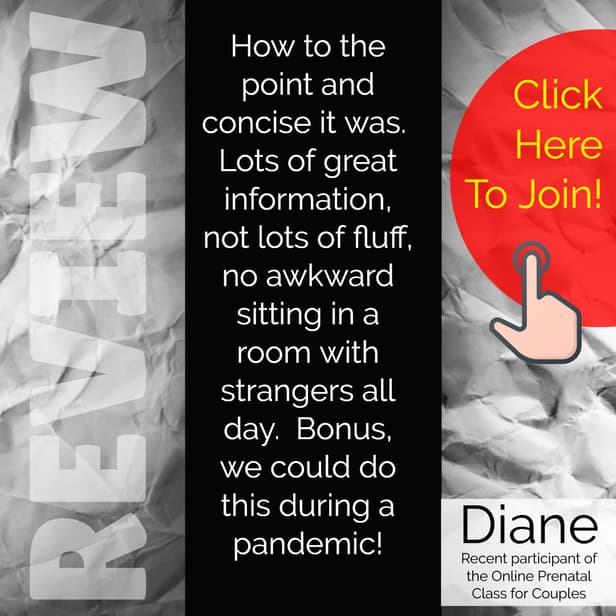 Other information:
Producer: Drew Erickson
Check out my other pregnancy podcasts:
Transcription:
Hilary Erickson 0:00
Welcome back to The Pulling Curls Podcast. Today on Episode 23 we're talking about fetal movement. That's right, your baby moving inside your body because you are creating a human inside of you. Isn't that insane? Did you guys know that sometimes when you go to check somebody, the hand comes out and grabs you? So, like, I'm checking your cervix and I feel something come out and grab me. The first time I did it, I was like, "Oh my gosh! Something's alive in there!" But, turns out something is alive in there. Today we're going to talk about a way to get out of cooking dinner and we're going to talk about something that can save one in four stillbirths. Let's untangle it.
Welcome to the Pulling Curls Podcast. Where we untangle everything from pregnancy, parenting, home routines, even some family travel because, heavens knows, our lives are tangled. I'm your host, Hilary Erickson.
Yes, we have tons of tests in the hospital. There's all these sorts of different kinds of ultrasounds. But did you guys know that the main indicator of fetal well being is fetal movement? My manager a few years ago (shout out to my friend Lottie) sent me to a place that shared that one in four stillborn babies can be saved by doing kick counts. There was a state that really made a push towards kick counts. And you know, after a period of time, they noticed that 25% less stillborns by really pushing moms to do kick counts, and ever since I read that, I pushed it. If you're on my newsletter, I push kick counts constantly. They are such an easy thing to do, such an important thing, and and I'm surprised by how many doctors don't even talk about them. So today, we're going to talk about kick counts and I'm super excited to share this information with you.
This episode of The Pulling Curls Podcast is sponsored by the Online Prenatal Class for Couples. It simplifies understanding labor so you can have a more relaxed pregnancy and birth, taught by a highly experienced labor and delivery nurse, and can be done wherever you are, whenever you want. No more arranging busy schedules to fit in a prenatal class. Save 15% with the coupon code UNTANGLED. You can find out more at pullingcurls.com and the menu under "Courses" or in this episode's show notes.
As a reminder, I am a nurse, but I'm not your nurse. So please talk with your physician about kick counts. Find out how they're important to you, anything extra you should be watching for. It's also such a great time to bond with your baby. Okay, so kick counts and fetal movement, actually in general, is different for everyone. Now, there are a few reasons why it is different. If your placenta is in the area where your baby most often kicks, which isn't a problem. It sounds like it could be bad right? But you will feel the baby move less because the placenta is kind of shielding your body from feeling those movements and so sometimes that happens.
How the baby is lying can often affect how you feel kick counts. And also, your musculature in your abdominal area can also affect kick counts. So, often overweight women (like myself) often feel baby move a little bit less than skinny women. But also if you're skinny and your placenta is in the wrong spot, then (not the wrong spot but in the spot that's blocking the kicks from you), then you will also feel fetal movement less. So, all that is normal. I know a lot of people get really nervous when they're at 20 weeks and they haven't felt baby move and all their friends said that they felt their baby move at 16 weeks. Yeah, it can be disconcerting. And of course, you want to feel that, that's such an exciting part of pregnancy, but just hold on. It'll come.
So starting in about 28 weeks, that's your third trimester, you're going to want to start to do kick counts. Now, they're pretty simple, but there are some procedures that you need to go through. So first off, you want to have just eaten and hydrated yourself. So for me, that was always done right after dinner, which had the added benefit of my husband cleaning up dinner because you have to just kind of lay around and see what happens. You're just going to lay there and you're going to feel for fetal movement. Now this is any fetal movement except for hiccups. Hiccups do not count towards kick counts. Hiccups are, you'll feel it you know, every second just kind of a little bounce in your uterus. That's a hiccup. You can ask your doctor if you have questions because we can… we can actually hear it on the fetal monitor because the baby's moving with the hiccups but you're just feeling for any fetal movement.
Now when you start at 28 weeks your baby is like a karate ninja in your womb. Right? They're all over the place. It's like War of the Worlds. But as you progress in your pregnancy, those fetal movements are going to get smaller because they simply don't have as much room to be a ninja anymore. And so you're going to notice as you do kick counts that those movements change, and that's okay. It's just any fetal movement. You're going to count how long it takes to feel 10 movements. So when I was like old school, I just used my fingers. So I would just, like, put down a finger every time I felt fetal movement. I'd note what time I started, and then I'd note what time I finished and I would just see how long it took me to do it. It's great if you can do it at a similar time of day, every day. But if you miss that time, it's still important that you get it done.
So for me again, I did it right after dinner just because I didn't want to clean up, I don't think there's anything wrong with that. And then I would recommend writing it down. Now I had my last babies at Kaiser and they had like, a fancy book for you to write everything in which is awesome because they really push kick counts again because it saves them money. That's why Kaiser does everything. To have you do kick counts. So, most doctors don't do that anymore. You can just write it on an app in your phone. There are fetal movement apps that you can do. I have some of those noted in the post that goes with this. So you can check those out as well.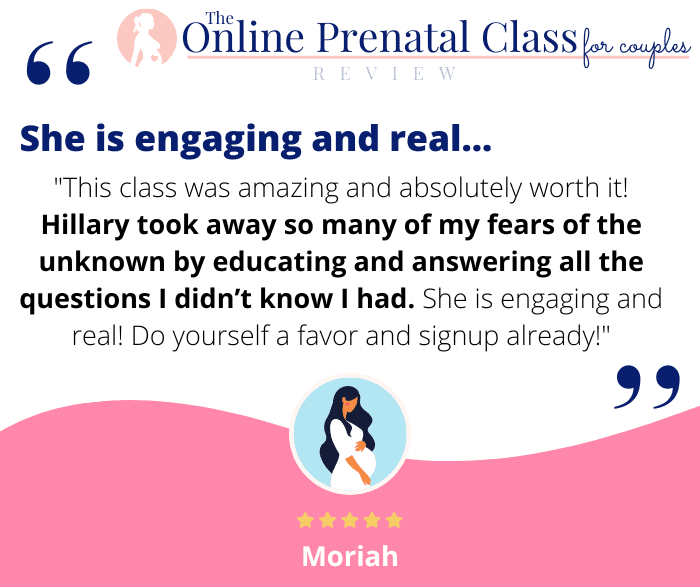 Now, it is normal for that amount of time, so let's say it takes you 20 minutes, normally, for the baby to move 10 times. It is normal for that to, you know, vary by 10 to 20 minutes. So if some days, it only takes 10 minutes and some days it takes 30, 35 minutes, that's okay. You know, baby may be going through a sleep cycle, although usually right after you've eaten and drank, they're less likely to be in a sleep cycle. That's why it's awesome to do it then. But those kind of things are normal.
And, as you get further in your pregnancy, you may not notice those tiny little movements as much because the baby doesn't have much room to move. So, it may take a little bit longer as you get further in your pregnancy, but you're going to want to see gradual changes. Now, if it's been 20 minutes fairly consistently, and then all the sudden, you're into 90 minutes and you're still not feeling it, you want to call your doctor. And, just let them know that the kick counts are really off. They're very different. See what they want to do. Most doctors have someone on call for them 24 hours a day, if your doctor doesn't and you're really not feeling baby move that would be a reason to go into labor and delivery. And we actually see decreased fetal movement quite a lot in labor and delivery. And it's awesome if you're saying, "I do kick counts daily, and normally it's done in 20 minutes, and I'm in an hour and a half right now, and I'm still not feeling baby move."That helps us know that you are really in tune with how your baby is moving and growing. And so that's awesome.
But, usually, I would call your doctor first to let them know, and then, you know, if they don't call you back or nobody's on then you could just go into labor and delivery. So that's the procedure. It really doesn't take that long. But you do kind of just need to lay there and feel for the baby. You of course, could listen to your favorite podcast… If you're not too distracted by a TV show, you could probably watch something like that. You can't really play with your kids. It's just kind of just laying there and loving and feeling for your baby. It can also be a really great time to bond with your baby. They're really just such a beautiful thing to do, but they do take time.
So, kick counts, what's the biggest deal about all of them, you need to do them. So many people get distracted and they don't end up doing it, they think it's a great idea, They read Hilary's article or they listen to her podcast, and they think, "Yes, I am going to do these." I want you to sit down right now on your phone and set a reminder to do them every day at whatever time works for you. So if it's after work, if it's before work, if it is, after you eat breakfast, if it's after you eat dinner, if it's after you put the kids to bed. Again, I would recommend having eaten something and make sure you drink some water. A great way to make kick counts take less time is to have some ice water with you because, as your stomach gets cold, it's right next to the uterus, and it kind of wakes the baby up and they move. And that's something we actually use in labor and delivery with NST's which I talk about in my free prenatal class (if you guys haven't taken it.) So an NST is obvious… is actually very similar to kick counts when I do them in the hospital. So just something to think about. Your kick counts are free. My NST is not so. Kick counts, so important! Please, do them. Please, set a reminder in your phone, get an app, I think the apps will remind you also, so it's just awesome. Do them, do them, do them. That's all I have to say about that.
Thank you so much for joining me on today's episode. Kick counts aren't really the most glamorous part of pregnancy, but I'm telling you, they are just so important. I push it on all my patients, I push it in my blog, and now I'm pushing it in the podcast. Please, do kick counts.
If you'd like to learn more about kick counts, why they work, what you're learning about them, I have some awesome links in the post that inspired this podcast and that's going to be in today's show notes. You can also find them at pullingcurls.com/podcast. Today's episode is number 23.
Big thanks to our sponsor, the Online Prenatal Class for Couples. I bet kick counts might have mystified you or somebody just said, "Do kick counts." And you were like, "Okay, I'll feel for the baby to move." And honestly guys, that's how I did kick counts when I was pregnant. I didn't think they were that important. But as I've read all the information and all these kind of things, they are important. Do them. Anyway, if you feel like other parts of pregnancy are kind of mystifying, come join me in the Online Prenatal Class for Couples. I think I can really help simplify it, make things easier, make it easy to understand. I'd love to have you in there. Remember, you can save 15% with coupon code UNTANGLED.
And of course, if you like today's episode, I would love it if you would review it. It really means a lot to me and those reviews help me get seen by more people and hopefully I can share kick counts with more people like you. We drop an episode every Monday and until then, I hope you have a tangle-free day!
Transcribed by https://otter.ai