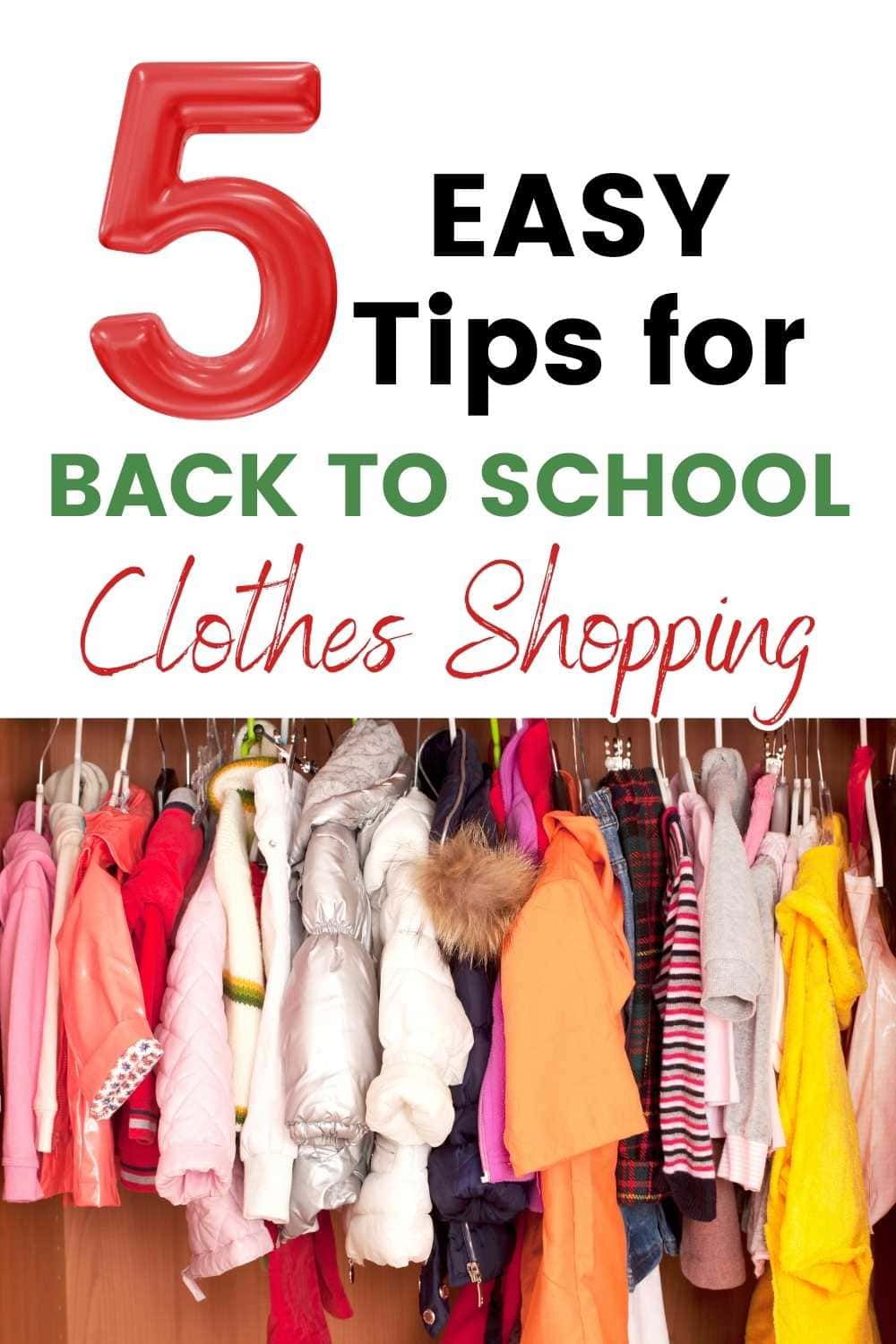 Getting your kids ready for school can seem really overwhelming. Today, as a seasoned mom of 3 with my last one in high school I wanted to share some great ways to get your kids wardrobe ready for school!
I think these tips are going to save you time, save you money and help give your kids some clothes-confidence that you need in a room with strangers.
#1 Use Stitch Fix Kids
Lots of moms know about Stitch Fix for THEM but we've actually had really good luck with Stitch Fix for Kids!
We've found that there are a few key perks to Stitch fix KIDS (vs how we use it as an adult)
You get 10 items, so it gives you a nice amount of variety
Items are much cheaper for kids than they are for adults. Shirts run $10-20, jeans in the $25 range. It's nice. PLUS is you get all 5 items, you can save 25%.
Even with 10 items, our box is usually well under $200 if we purchase all 10 items.
The clothes aren't the ones from Target or Costco that many kids are wearing, it gives them items others won't have.
The stylists often send things I wouldn't normally pick out, and my daughter has had chance to try on some different things, and really figure out her own style.
A few tips for getting a good box:
Be sure to fill-out the information thoroughly upon sign-up. Be as specific as you can be.
When you schedule a fix be sure to tell your stylist exactly what your child needs. Do they not need shorts, but really need t-shirts, be as specific as you can.
If there's something you do not want from Stitch Fix (aka, shoes) be sure to mention that in the note
If you have to return items, be as specific as you can as to why you didn't like/need the item.
If you have signed-up before, make sure you check out your kid's sizes before you have them send a box.
We don't use this for all our clothes, it is a fun way to splurge. We get a box twice a year. Once before school and then one in early fall for some more wintery clothes. So, keep reading, I have more tips!
#2 Don't Fill-Up in the Fall
For us, it's crazy hot at the beginning of the school year. We already have summer clothes, so I prefer to get a couple of things (stay tuned for that) but not fill their wardrobe before school starts.
I'd rather pick up things throughout the year that they like.
I'm always on the hunt for clothes at stores like Costco, Target, etc. If you just buy a few pieces each month you don't have to splurge a bunch before school starts.
This really helps our budget since back to school is pretty pricey with school fees and school supplies eating a lot of it.
However, looking your best helps with confidence, which is why I always….
#3 Get a First Day Outfit
While we don't fill our bureau before school starts, I do like to get each child a first day outfit. Sometimes that includes a pair of shoes and underwear/socks if they need it.
We go to the store and make a date of it, it's a fun tradition and I think those new clothes give kids some confidence to what can be a very nerve-wracking day.
If the budget is tight, just set what the kid can spend. Or, just get a new shirt instead of with pants. One new item still feels great (I speak from experience).
#4 Make Sure to Take Inventory
Whatever you do, make SURE to take stock of what your child HAS (and fits) before you make any school choices. I have children's clothing inventory that you can use to make sure you don't go overboard with clothes!
Before you go, a few truths for you to know:
Buying used is a big win. Not only does it save clothes that might go to the landfill and gives them new life. It saves money and allows you to get much more bang for your buck (because we've used Goodwill since my daughter was a tiny kid she thinks it's just very normal)
Kids really don't need a ton of clothes. It just gives you more to wash and more to clutter their dressers, so restraint can save you in the long run on this!
Remember your CHILD needs to feel great in the clothes, not you — so try to find a happy medium between what you like and what they like. 🙂 It's easy to get caught in those battles (but, you're paying so I agree that you ultimately get to win anything you just want to veto).
And, if you'd like to get into good routines like these, be sure to join me in Family Routines where we have tips for clothes, lunches and even after school as well!