Oh man, I've been wanting to write up this little goodie for a while.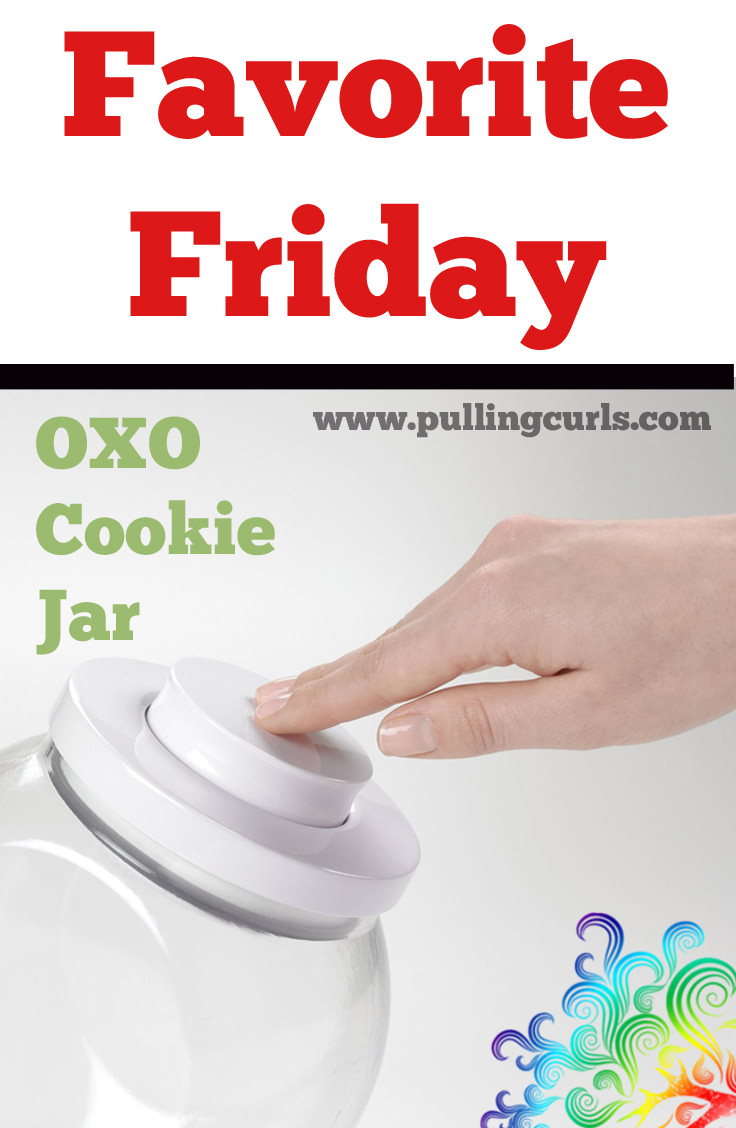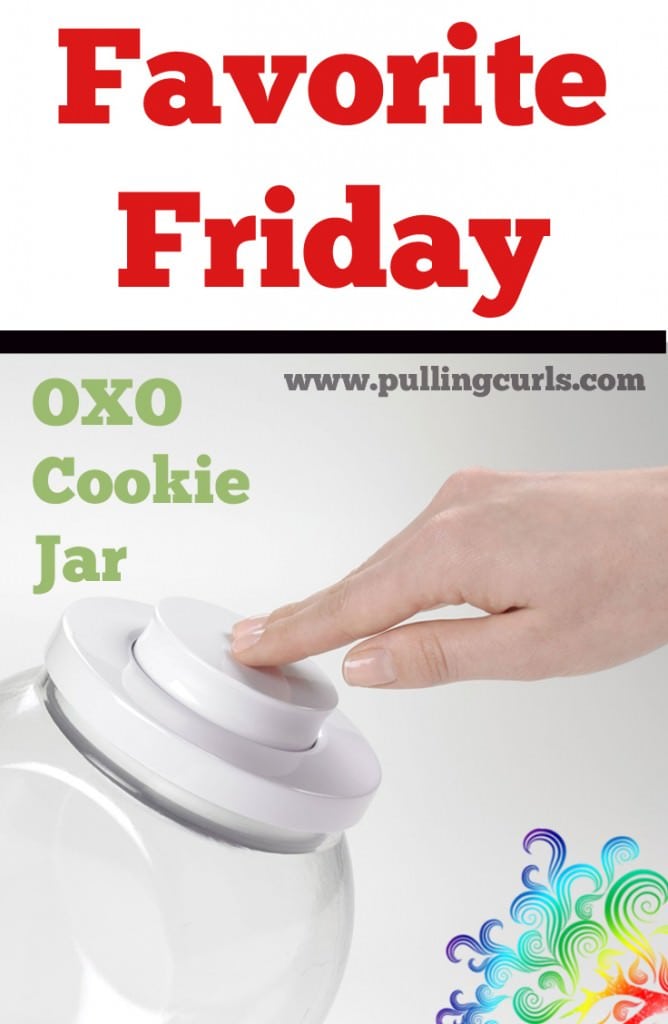 *As a reminder, Favorite Friday is ONLY for things I bought myself and I just LOVE. This is truly one of them.
It's the OXO Cookie Jar and boy oh boy do I love it. I've been using tupperware that my kids couldn't get the lid on right (so the cookies dry out) for the longest time. This is truly my favorite cookie jar of all time.
The lid fits nicely in its spot and then it's easy to push down on the button to create a seal (just like with all their other jars).
It has a nice large opening, so it's easy to re-stock
It's already taken a tumble in our kitchen and lasted through that.
It's transparent, so you can see exactly how long til'you need to make cookies again.
I love it. And we LOVE cookies around here, so I know from whence I speak. 🙂