Peter Pan has SO many great characters that a family can easily pick one for each personality. Peter Pan Family Costumes are fun, and not too difficult to do.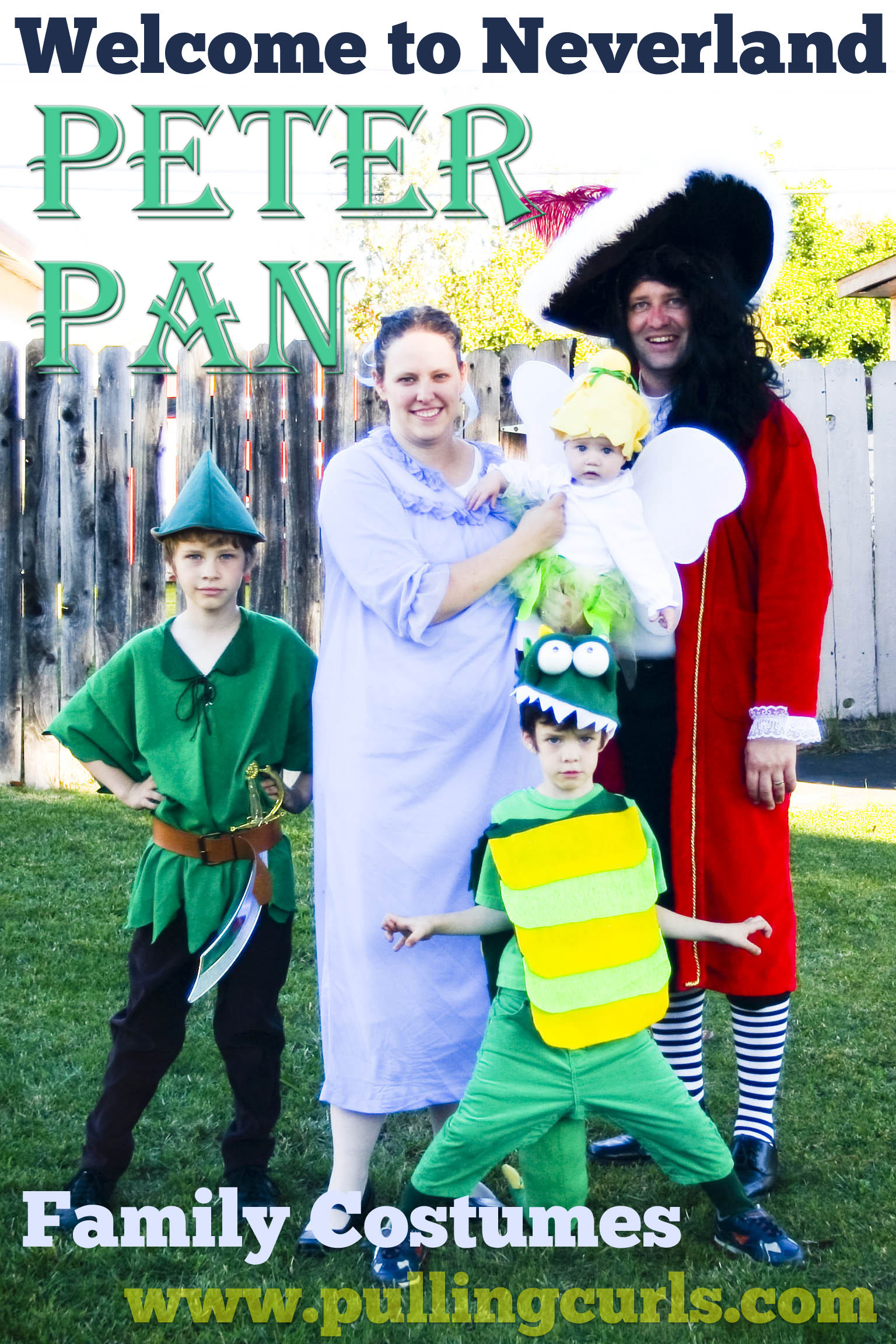 DIY Crocodile Costume — the Clock'o-dile
Other costumes we considered:
Lost boy
Other Pirates
Tiger Lilly
There are a LOT of fun ones, and be sure to watch the movie before you go haunting!
Check out my other costumes:[pt_view id="0726fa8b7b"]