Pregnant chicken is my new favorite pregnancy site. We've teamed up for a guest post.
All about, you guessed it — poop. 🙂
I do actually now have a podcast about pooping at delivery (since the pregnant chicken post seems to be lost):
Go check it out at Pregnant Chicken.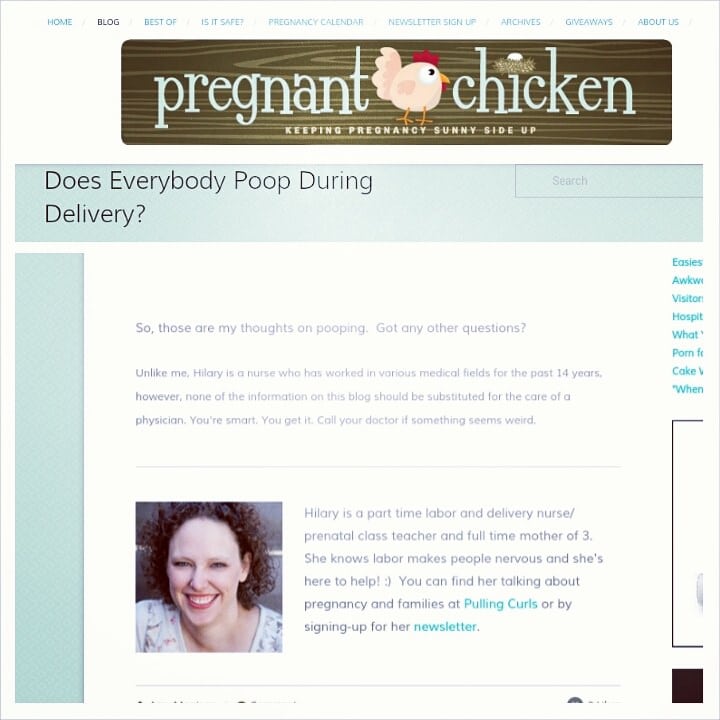 Do any of you read pregnant chicken? It does put the fun in pregnancy. Wait,… there's no f in pregnancy….