With all the brew-ha-ha over measles/vaccinations plus how much flack I get about my birth plan post I have had a post bubbling at the surface for a long time. The reality is that choosing a doctor isn't just finding a name that sounds good from your insurance booklet. You need to find a good match. Finding a primary care physician can make or break your healthcare plans.
I don't get people who are anti-vaccination still beg to get into pediatricians who are entirely pro-vaccination and won't allow unvaccinated children in their office. If you REALLY feel like we are injecting poison (and I do mean we, as I do vaccinations routinely) into your child and that the entire medical establishment is lying to you — why are you going to that doctor?
The same goes for an OB. If you want a home-like delivery, why did you pick a doctor who has a super high c-section rate?
Here are a few things to do before picking a doctor:
1. First you really need to sit down and think about what is important to you. Just like a home, you're not going to get a doctor who matches you in each and every aspect, but maybe name your top 5. Things to consider in yourself:
Your personal trust of the mainstream medical establishment. Do you, in general, trust most seemingly competent doctors?
Do you like to worry about little things, or do you like to be more laid back in your medical care?
How far are you willing to drive to find a doctor you love (we have people driving for HOURS to see some of the OB's I work with)
Is bedside manner super important to you, or are you a more information girl and the package doesn't matter as much?
How important is their front office staff?
Is the appearance of the office important to you? It's not vain to feel comfortable in a nice office.
Do you like a lot of hand-outs and written information, or is it enough to just discuss it?
Are you willing to pay more (perhaps out of network) to go to a doctor you'd prefer?
How long are you willing to wait? Wait times can be super annoying…
In a real life example (I in no-way figure that anyone needs to mimic how I do healthcare, as I am really well informed, opinionated and I really CAN. NOT. STAND poor doctors — and I am likely to be able to spot them quicker than you) here is how I answered those questions. I generally trust the mainstream medical establishment, I don't want to fret about small things, I am not all that willing to drive far (at least thus far — I guess if I found a doctor I LOVED I would), bedside manner isn't terribly important to me — as many good doctors have horrible bedside manner, front office staff sometimes reflects the practitioner in general — so in some ways this matters to me. Wait times are important to me but not SUPER important, I'd wait a while. We had one pediatrician who had patients waiting upwards of 90 minutes with screaming kids. No way, I don't like anyone that much! 🙂
2. As you think about those things consider these things (I'm going to showcase OB and pediatrician just because those are two areas I have worked in). It is NOT unusual to have an appointment to "interview" your doctor (especially with a pediatrician). In an OB it may be less available (as they are EXTREMELY busy). I would call a few offices in your area to see what they say, if not — ask around and make an appointment with one who has good recommendations with someone with similar view to you and go from there. You can certainly "interview" them at your first appointment.
Pediatricians: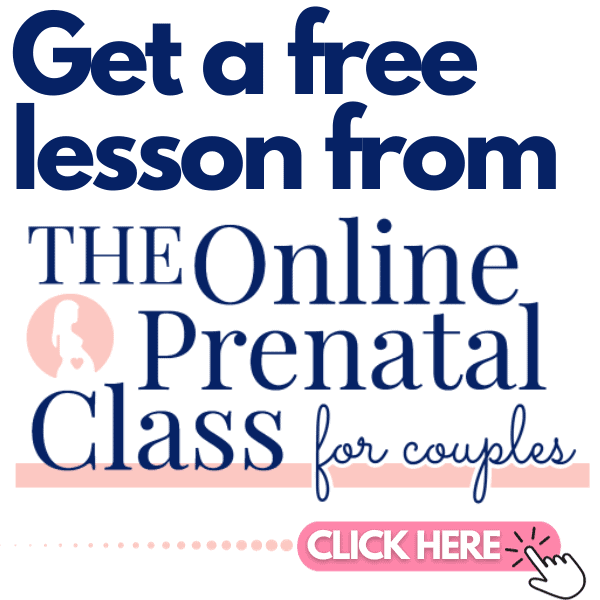 Their stance on vaccinations (and do they allow un-vaccinated children in their practice)
What are their thoughts on breastfeeding, will they support you? Or, will they be honest when it's not working and help you find solutions.
Would they say they are more of a watcher or a worrier?
Do my kids like them? Bedside manner might be more important for kids than for us as our kids initial experience with doctors will taint their lifelong medical care
How quickly can I get an appointment? How late in the day do you usually have same day appointments?
OB's:
What is your C-section rate?
Do you do elective c-sections without a trial of labor?
Do you allow patients to labor without an IV (this gives you an idea of their tolerance beyond "policies", even if you don't care if you have an IV or not).
How frequently, in labor, do you use pitocin (an idea of their patience ability)?
What is your episiotomy rate (you want a doctor who will cut when necessary, and yes — at times it's better than tearing, depending on your tissue type and the health of the baby)?
What are your thoughts on intermittent monitoring?
Now, I think we're all aware they will try to "sell" themselves, but I think this will give you an idea of their basic practice as it goes with labor. You'll get the "vibe" you're wanting to understand from these questions. Don't let them say they don't have rates on this. They do. The end. If they say they don't have the rates, you need to REALLY consider if you want a new doctor. Also, be aware that these questions may not be the areas most near and dear to you — but you're trying to get the "vibe" from the doctor — not maybe get YOUR questions answered. As you get further into your pregnancy, be sure to write down the things you've decided are important to you. I always write it down because I forget when I'm talking to them. I just made a note in my phone.
3. Do NOT be afraid to switch. Obviously, check with your insurance but if you are really honest with your doctor about what you, personally, want from them, and they consistently talk you out of it you need someone else. If you're not a match, you're just not a match. Just request your records and switch. HOWEVER, if you are pregnant you need to settle into a doctor by 30 weeks. It is rare for an OB to allow the switch as you get closer than that. Honestly, if you've tried a few and none are working, it may be time to look at yourself. Perhaps you need to consider a home birth or maybe your views of what is "ok" need to be widened.
**If you consistently google what your doctor told you and do your own research, you just don't trust your doctor. If you are afraid they will "talk" you into the things then you just don't have the right doctor. If you don't trust your doctor, why are you even going to them? You HAVE to be able to trust them.
4. Doctors are humans, they have good and bad days. Maybe one bad experience shouldn't make you immediately change, but if on a consistent basis you two aren't on the same page it is time to re-think.
Having a doctor you trust is SO important. Believe me, there is a WIDE range in how doctors practice. It's wonderful, we need that. WE are all so different, we need to find one that works for us.
And my final tip, is if you know any nurses who work at a hospital — ask them. They know. We aren't able to answer at work (hence, you just can't call) but no one knows better how doctors practice and who's good and who would match you.
Please consider your doctor before picking them. I think you'll end-up with a better birth plan, better vaccine choices, and a general feeling of safety when you're in their care.
Check out all my TMI posts here, and my pregnancy posts here.
Hilary is a labor and delivery RN who has worked in various medical fields for the past 16 years.  Please don't take advice on this blog for anything your doctor has told you (BECAUSE YOU SHOULD TRUST THEM MORE THAN ME). :)