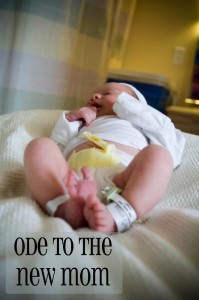 Well, now that I have spilled my OCD all over the place with my weekly cleaning schedule I'm fresh out of ideas, so I'm flashing back to one of my favorite posts of all time.
Have you ever felt overwhelmed as a new mom?
You haven't?
Stop reading me. You don't belong here.
Sorry.
If so, read away. 🙂 Comment — have you felt like that too?