First off, I'd like to say that I am fully behind splitting California into different states. Do you have any idea how different the areas are? Suffice it to say, VERY different. That's all.
For our fall break we celebrated Drew finishing Graduate School in style by a trip to California.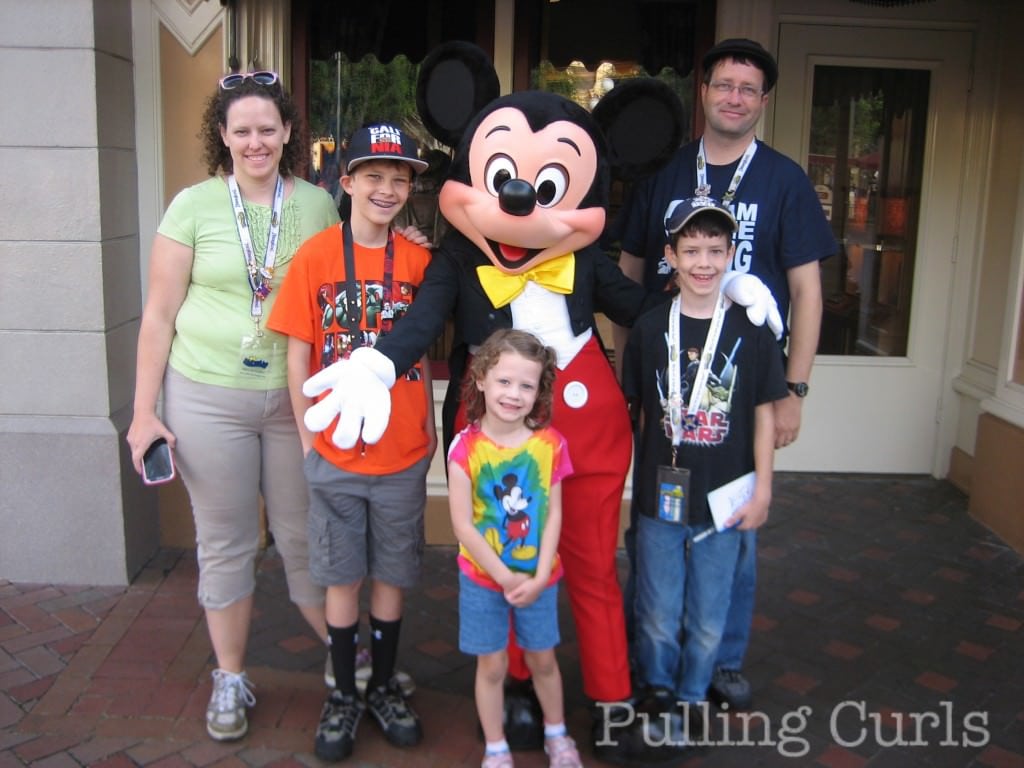 *I have not be compensated by any hotel or theme park we attended all opinion are mine and were NOT paid for by anyone other than Mr Erickson the best band director west of the Mississippi!*
The first night was spent with friends who used to live here. We had a great day at the beach. They taught my boys how to boogie board. THey loved it and had a great time. I sat on the beach with the mom and commiserated parenthood. It was lovely.
The next day it was off to Hollywood, with a brief stop at the La Brea Tar Pits. They were cool. We didn't do the museum, maybe another day.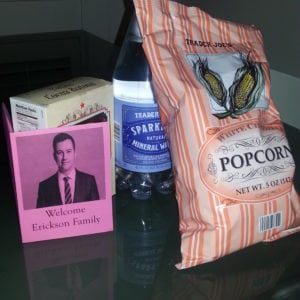 We stayed at the Magic Castle in Hollywood. It was a GREAT hotel. Sure, it's expensive, but we had a specific area that we wanted to stay in and this one was only a bit more expensive than another hotel up the street. They were so sweet to have a gift basket waiting for us.
Did you know there's a mixer that's almost as good as the Bosch but is $120 less? The Artiste is a great option for the home baker who wants a great stand mixer (way better than the Kitchenaid).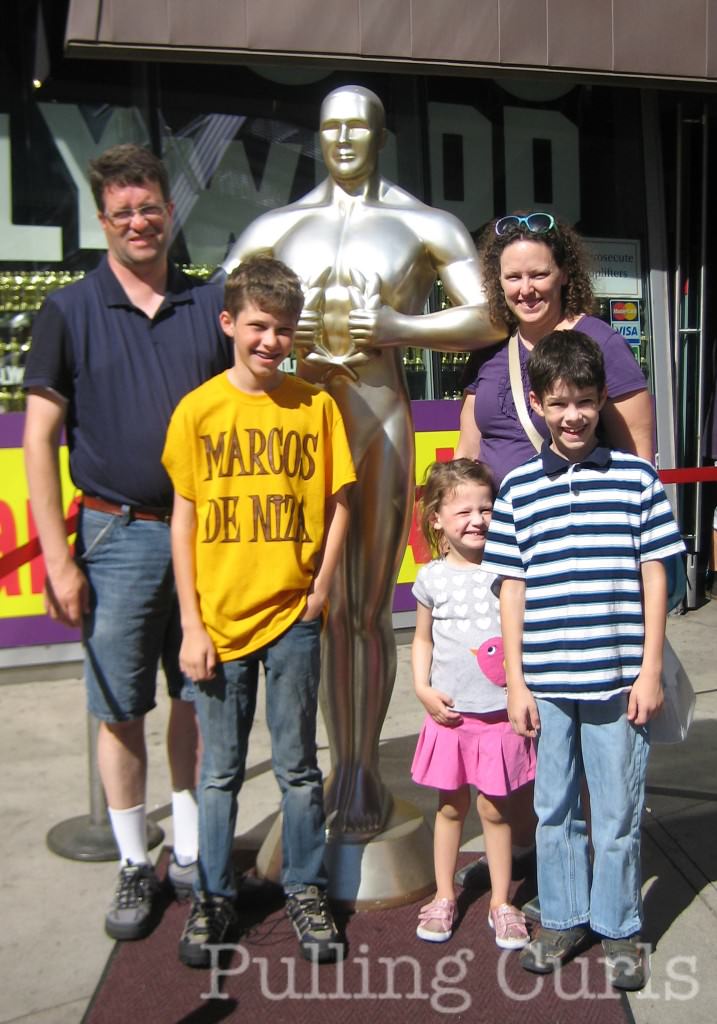 We took the kids to Hollywood Boulevard. They just happened to be having the opening for Alexander's Terrible No Good Very Bad Day that evening on Hollywood boulevard, they even had the red carpet out and everything. The kids thought that was very cool. We saw the walk of fame and then headed over to Grauman's Chinese Theater (which, I guess is now called TLC theater). There just happens to be a set of Harry Potter handprints there, and also a set of Star Wars ones too (I think my favorite is R2D2's). We probably only spent 45 minutes down on Hollywood boulevard, but the kids enjoyed it more than I thought they would. They saw a lot of names they knew. I mean, it's a bit of americana, so I'm glad we took them.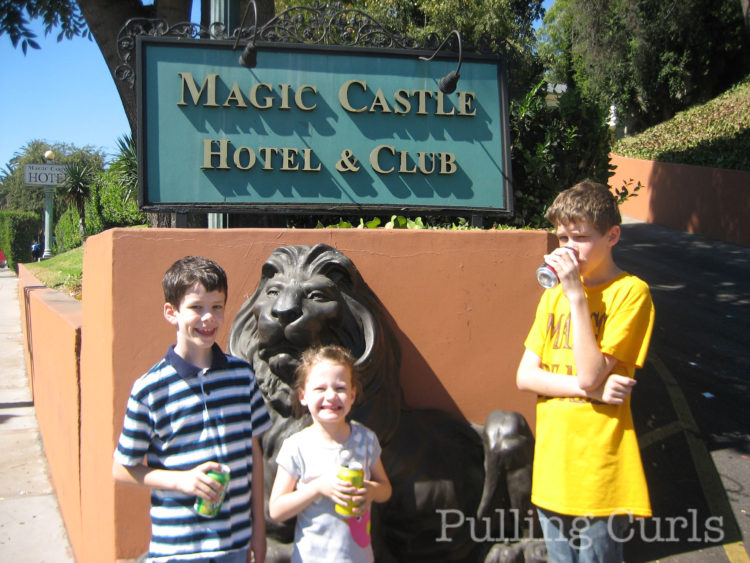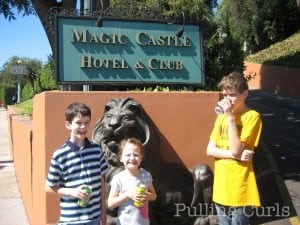 Then, it was back to the Magic Castle for their all you can eat snacks. You can only imagine how excited Spencer was for that type of opportunity. They never looked askance at our 12 queries for Dr Pepper or skittles. Great service, we really loved the hotel.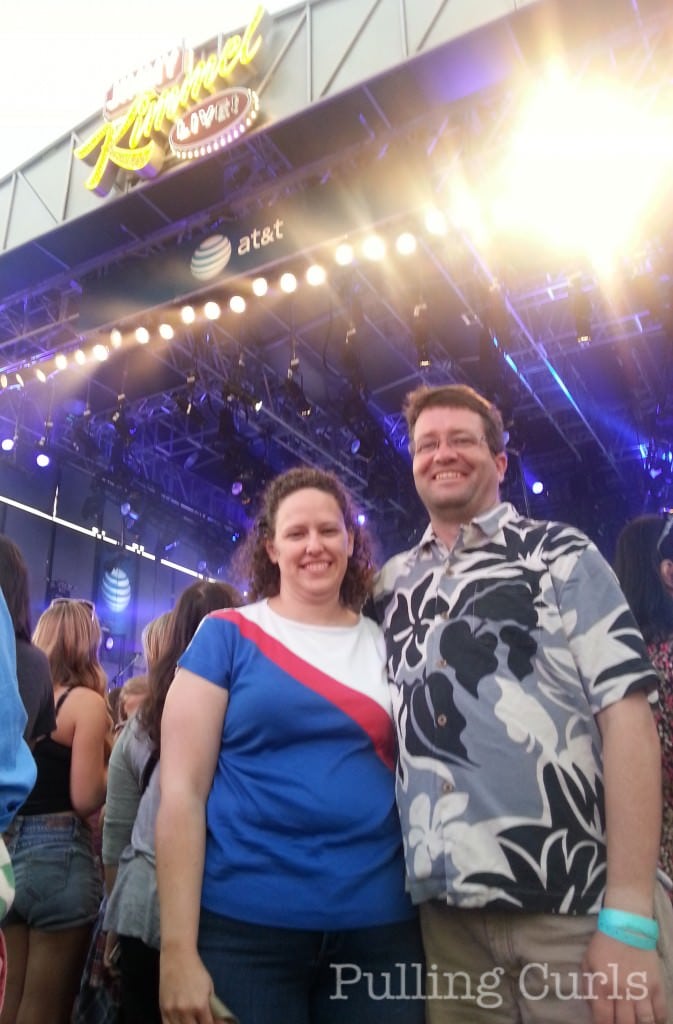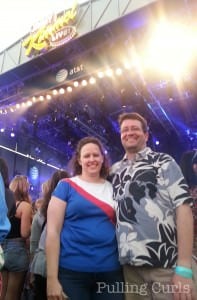 Drew and then headed down to a taping of Jimmy Kimmel. I just happened to score tickets to the green room and the show. I haven't been to a taping of a show in a REALLY long time. It was just really cool to see how they tape and how it all works. They even had an outdoor councert the night we were there with the band Rixton. Again, just REALLY fun. I am really grateful for the oppotunity.
We had to head to bed early (but not before getting more snacks) for an early wake-up time to head to Disneyland the next morning. We hauled buns down to Anaheim and made it to CAlifornia Adventure in time for opening. My kids had never done the Radiator Springs ride. It is SO fun, one of our very favorites. Princess P and I even took in lunch with friends at Ariel's Grotto. Princess Overload! We watched World of Color that evening. It was one of Paige's most favorite times at Disneyland. Magical. I love that show. It reminds me of Walt Disney's World of Color and all the different things he showed us through his lens.
I won't bore you the details of 3 more days at Disneyland. That's right, 4 days of Disneyland. I'm sure there will be plenty more posts about it coming up soon. We stayed at the Quality Inn and Suites. It's a bit more of a walk than I would have wanted. In fact, the have construction going on in the hotel next to theirs and they recommended we take the bus. I wasn't thrilled by that… since i got the hotel to WALK to Disneyland. We still walked. We like to live on the edge. The rooms weren't anthing fancy, but the breakfast had fruit, eggs and yogurt. I twas good for a family that wanted to fill up before Disneyland.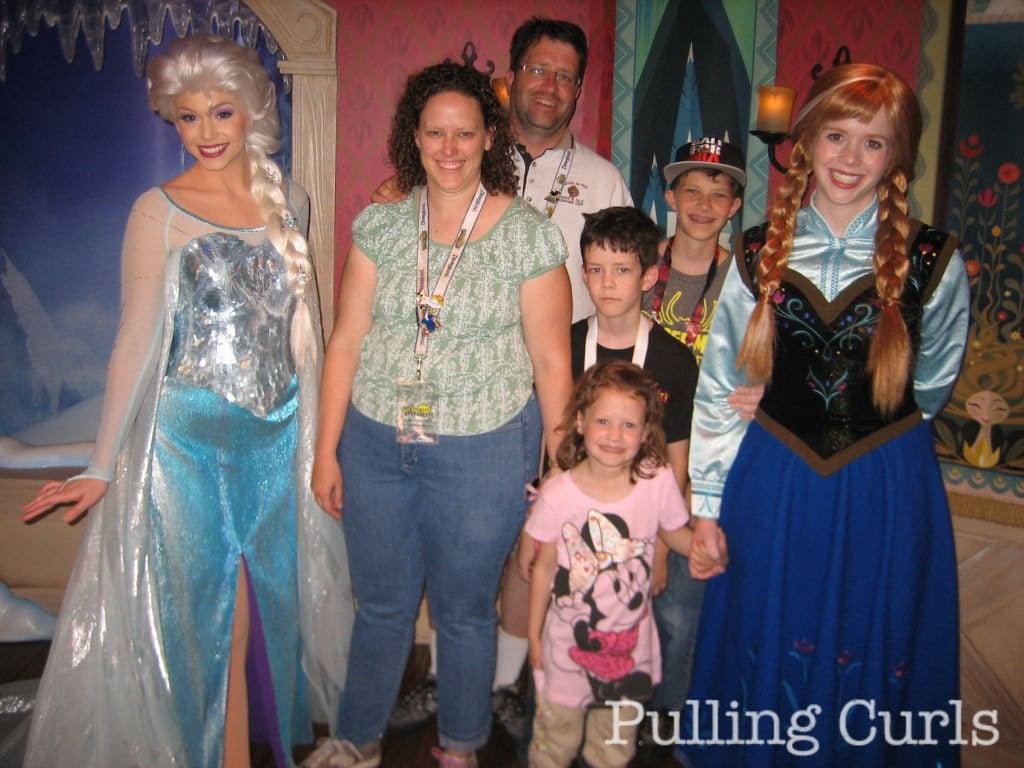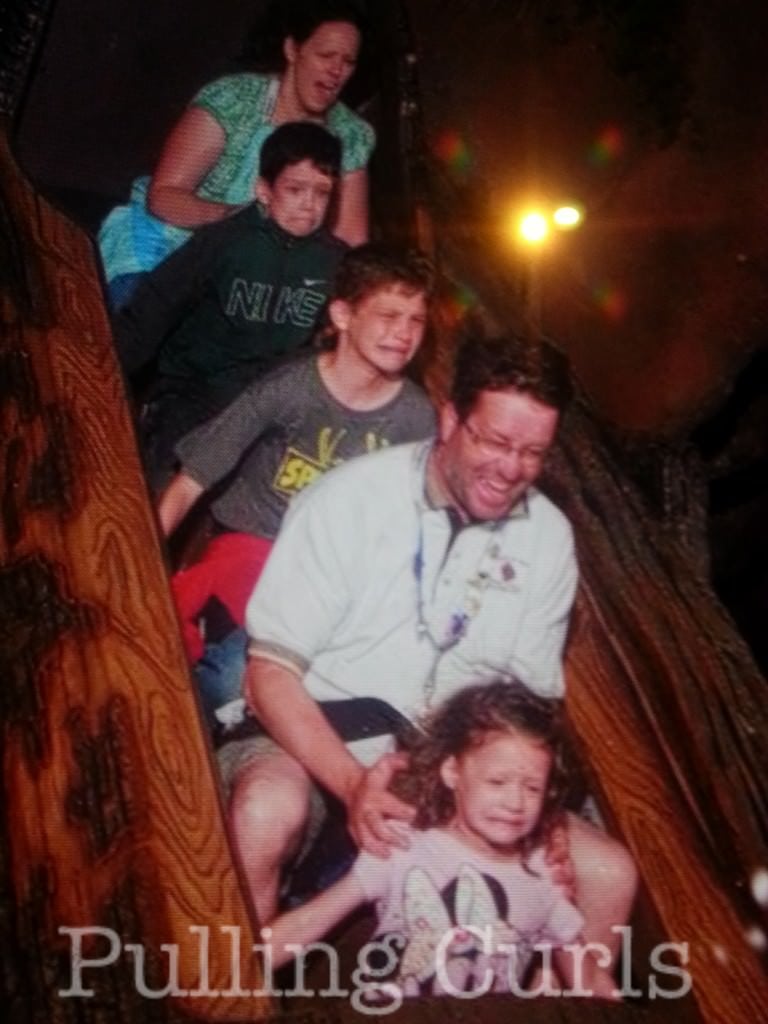 I make all my kids try most of the rides. I gave Spencer 2 "outs" that he could pick. He picked California Screamin' and Tower of Terror… but that left him riding everything else. I can't get enough of this picture from Splash Mountain. Isn't it great? Seriously a favorite. I laugh every time I see it. Sure there were times at Disneyland when I wondered why on earth I brought my ungrateful kids to the Happiest Place on Earth, but most of the time we really enjoyed it and being together.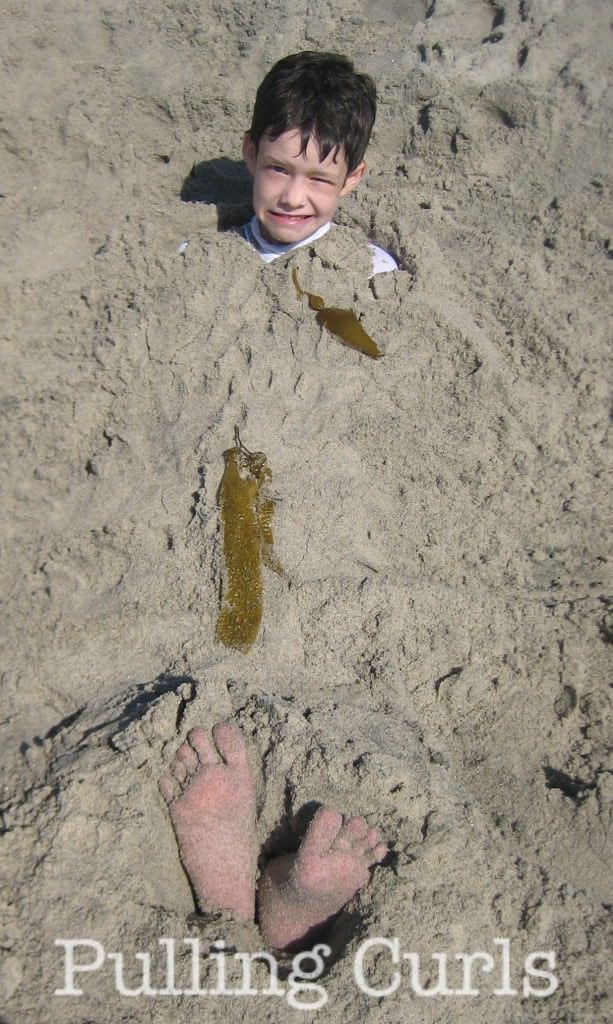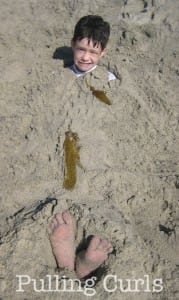 After Disney it was time to head down to a friends house in San Marcos. We did another beach day with them. My kids all got buried. I was tempted to leave them there… but somehow they got out! This particular friend is an amazing friend, we just get to gether REALLY well. As do our husbands. I've missed her.
Anyway, that's what happened with us last week. We had such a great time, I am SO grateful we saved our pennies and were able to go. It was certainly worth it to skrimp in other ways.
So, do you love Disneyland? How many days do you usually go? What's your favorite thing about So Cal?