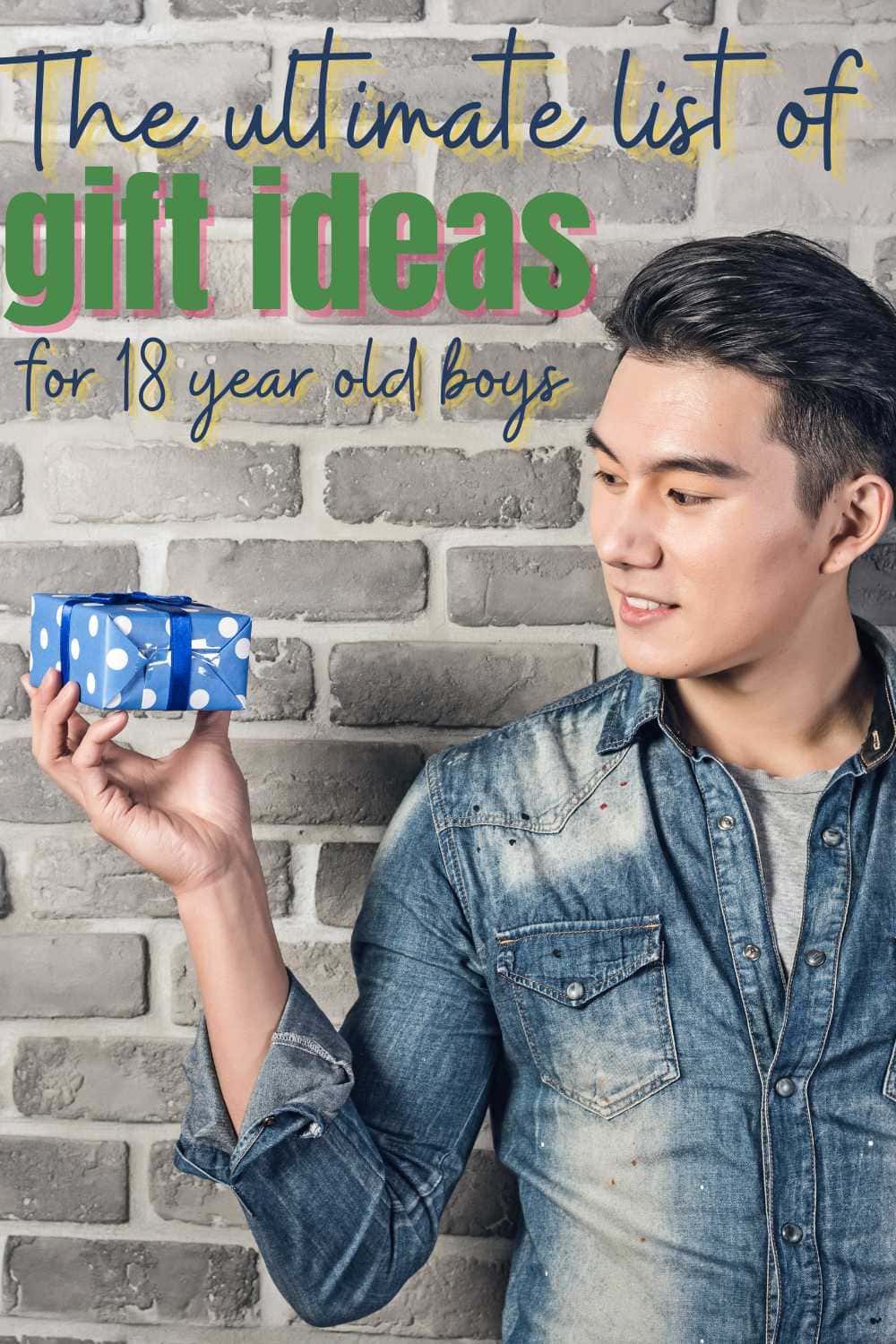 These birthday gifts, Christmas presents, or special occasion gifts for 18-year-old boys are going to set them on a path for adulthood. They can vote! That means they need some more grown-up gifts. What cool gifts to buy teenage boys on their 18th that aren't just a gift card.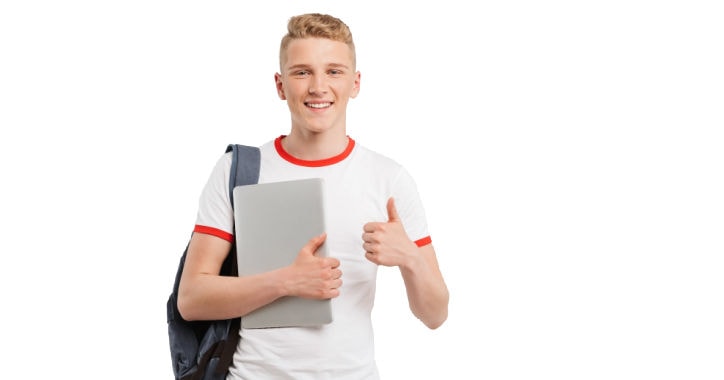 What to buy boys for Christmas
I think you (and any teen boys) will love these Christmas or birthday gifts for 18 year old boys. I know shopping for older boys is harder than young boys. Remember when all they wanted to open on Christmas morning were legos and some video games? I wanted to have one list of the best gifts for the older teen boys in your life.
This is part of my gift ideas for family series — other guides you might like, include:
Gifts for 18-Year-Old Boys
This post was actually written by my 18-year-old, so the ideas in here are legit 18-year-old stuff. Because, I'd like to get them knitting and crossword puzzle books.
SkateBoards for 18-year-old boys
Skateboards are actually the preferred way to get around campus since colleges are so busy, it's easier to navigate than a bike (btw if a bike a better option at their school, but they don't know how I have a post all about how to ride a bike for adults).
Longboards– 3 different options for 3 different options for 3 different budgets are a great idea for teenage guys.
1)Quest Super Cruiser – $50-100: Works as a budget longboard for getting around.
2) Atom Drop-Through Longboard – $100-150: A step up from the Quest. Should deliver a smoother ride and more stability, although not the best in these areas.
3) Sector 9 Meridian Longboard – $150+: The longboard my 18-year-old has. Delivers the smoothest ride and strongest stability of any longboard I've ever ridden. Grip tape should last a long time with standard longboard care. It's a great choice.
**BTW, he had a cheaper one, and it just couldn't withstand all the time he spent on it on college, so he upgraded.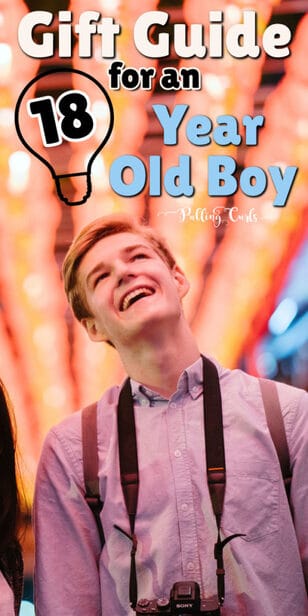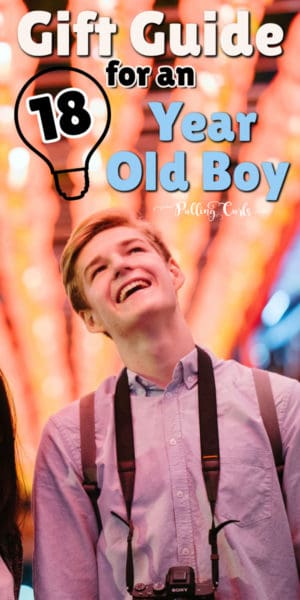 Computers for 18-Year-Old Boys
If you are going to get them a computer at this age, it's a great gift idea and you want to get one that will work well in the college environment. Also, don't worry, we have other options less-tech below the computers if that isn't your ideal gift!
Computers– Laptops and a variety of accessories that should work with them for any university student.
Acer Aspire E15

– $300 dollar range (extra accessories strongly encouraged): The laptop I have. i3 7th gen processor, 4 GB of ram and 1 TB of spinning drive storage included in the stock laptop. However, extra RAM and an SSD (solid state drive) are strongly encouraged to speed up the loading times and processing power of the laptop, good options are linked below:

ADATA SU800 128 GB SSD

– $20 dollar range: Strongly encouraged purchase in addition to the Aspire E15. Speeds up the slow data retrieval speeds of the hard drive that comes stock in the laptop.

Crucial 4GB DDR4 RAM

– $20 dollar range: Increases the amount of RAM in the Aspire, allowing for extra Chrome tabs to be opened, and even some lower-power games to be played.
These accessories, while not absolutely necessary, are STRONGLY encouraged for buyers of the Aspire. They are quite simple to install with the access panel on the back of the Aspire, and all you will need is a simple screwdriver.
Mom tip: That's an awesome thing for an 18-year-old to learn how to do!
Dell Inspiron 13 5000

– $650 dollar range: A solid option for those with middling range budgets on laptops. Includes an 8th generation Intel i5 processor which should be more than enough for all things a student may need to do, a relatively fast 256 GB SSD, and 8 GB of memory.

Huawei Matebook X Pro

– $1000+ ($1597): One of the best laptops on the market right now, the Huawei Matebook X Pro includes an 8th generation Intel i7 processor, a 512 GB SSD, and 16 GB of RAM. This laptop will be more than enough to handle everything thrown at its way for the next 6 years. Is light, thin, fast, and very reliable.
NOTE: Important things to keep in mind: While they look great and run at very respectable speeds, Macbooks are NOT the recommended choice for young adult college students. Due to MacOS's inability to play well with 3rd party developers, students using any Apple computers have to jump through extra hoops (not a good idea) to get the same program as students using a Windows computer can with a few simple clicks. Also, with the same price, you can buy a much higher value laptop with Windows 10 on it.
2020 update: While my son initially loved his computer, he switched to a Microsoft Surface, because of how lightweight it is (he still needs the larger computer for some of his coding though).
BTW, if you're not sending your kid with a TV (WAY too hard to move around) one of these portable projectors are pretty cool. They can watch Netflix or Amazon (easy with Amazon student) or even connect with their laptop.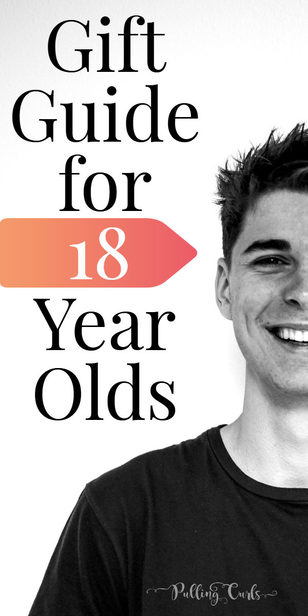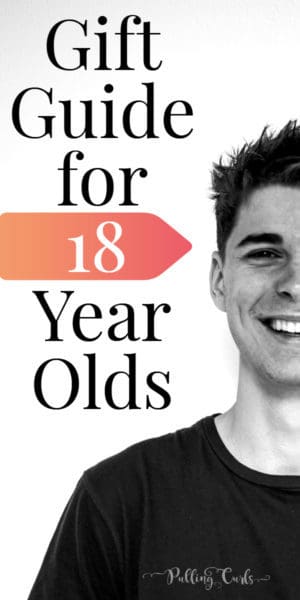 Gift Ideas for 18-Year-Old Boys
(prices listed are a range, not an absolute)
Pyramid Arcade — $80 if you're looking for a BOARD game that they will get interested in — this fun gift is the one. So much logic and strategy. Perfect for this age of boys, especially if they love board games.
Matein Laptop Backpack – $30 The backpack my son has. Very protective laptop sleeve that works with most laptops including all the laptops farther up on this list. Has 3 main pockets that can hold more than enough things for a university student. Also includes external charging port that hooks up to a portable charger (not included).
A Wireless Mouse – $20 A must-have for gaming, working on homework efficiently, browsing the internet, and more. Key features include, 2 extra thumb buttons which makes gaming easy and an adjustable DPI that allows for comfort and mouse accuracy.
Noise Cancelling Bluetooth Headphones – $50 An amazing and practical gift for someone sharing a room. No longer do you have to hear the sounds of your sniffling roommate, and they don't have to hear the sounds of your YouTube video. My son LOVES his!
Brita Small Water Filter Pitcher – $20 Helps in the dorms, where water is neither cold nor tastes good, and also is small enough to fit in a mini-fridge. Filter replacements can be found either online or at CVS for really cheap.
Bissell Natural Carpet Sweeper -$30 A manual vacuum really helps when you spill food or other items on the floor and need something to clean it up. Doesn't require a plug in either.
Anker PowerCore 10000 Portable Battery – $30 Portable batteries are a lifesaver in university. Phone batteries seem to run low so quickly nowadays. This battery is a great option and can charge any phone from 0 to 100% battery life at least 2 times without recharging and should last a long time with proper use.
If you're looking for a smaller power bank, the Clutch is pretty cool. It's about as thick as maybe 3 credit cards — pretty cool. It comes with a USB-C as well.
Master Lock 141D Reinforced Padlock – This might not seem like much fun, but under $10 Padlocks are the perfect choice for locking up your spare items at the gym, your skateboard on a skateboard rack (if your university has one of those), and much more. However, it doesn't need to be flashy, and this simple keyed padlock should work great without needing to remember a code if you're one of those people who forget things easily as my son does. Since he has to keep a key to his dorm on him, he just added this to that.
Hygeine could be better? — Check out the products Stryke Products — made for that age of boys (and the smells are good)
What are traditional gifts for 18th
Lottery tickets – It seems like a lot of parents and friends give scratch off lotto tickets for 18 year olds as a typical "coming of age" type gift. And if they happen to get a few dollars, even better!
Tool Kit – If your son is moving out on his own (or even with friends), a tool kit is a perfect gift. It doesn't have to be anything fancy, just something with a few different options for screwdrivers, wrenches, a hammer, tape measure, and level. Try to find one with it's own box or duffel bag for easy storage.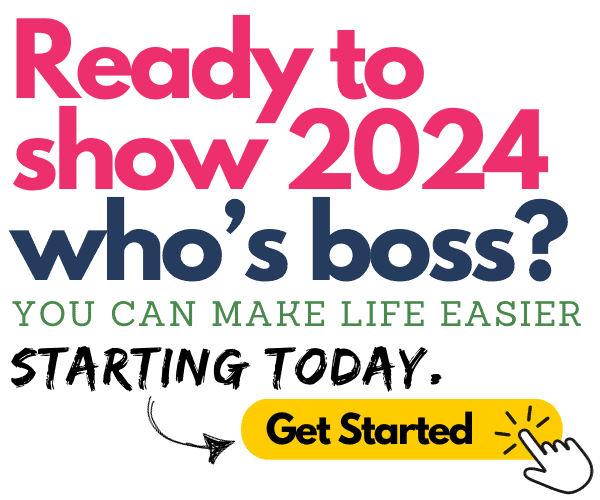 Bluetooth Speaker – Getting a portable speaker for 18-year-old guys is a great way for them to have music with good sound, but without the taking up too much space. Dorm rooms and shared apartments usually don't have a lot of space.
Alarm Clock – While it might not be one of the coolest gifts they'll get, it will definitely be one of the most useful. One that has the option to set two or three alarms and has a couple USB ports is always helpful.
Electric Shaver – If your son doesn't need to fully shave every day, this is a good gift for them to not only have a quick shave, but touch up sideburns too. So unless they are going for the rugged look, they will appreciate this gift.
Money – Let's be honest, one of the best 18th birthday presents is cold, hard cash. Try to find a fun way to package it other than just your standard greeting card.
What does a 17 year old boy need for Christmas?
​Watch – Getting them a nice, sturdy sports watch or running watch is great because it can track their heart rate during exercise but is solid so it won't break with the slightest bump or drop.
Pocket Knife – This is an especially good gift if you have a teen boy who likes the outdoors and camping. Make sure they are mature enough to handle one and go over knife safety with them.
Cell Phone – This one is a tough call. Each family has different ways they handle when their kids get cell phones. This is a good gift for a high school teen who is ready for the responsibility of a phone and everything it entails. You can see my post on how we handle cell phones in our home here.
Amazon Kindle – Is your son an avid reader? Get them a Kindle and a gift voucher so they can pick their favorite books!
Hopefully this list of gifts can help with your search for the perfect present, whether it's Christmas presents, 18th birthday gifts, or any special gift for boys in their teenage years. Even if they seem like the hardest person get any type of gift for.