Alright, it's done — she's out — and she's all ours.
And she IS a she. Let the cutting of tags begin.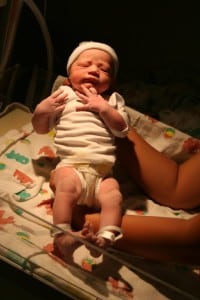 Home today. Laceration hurting more than I thought it would — just tryin' to get into the groove of things, just wanted to give a big hello to my blog peeps.
And yes, she does have a name, but we'll call her P for now.
Lots more pictures to view in lightroom. Not sure when I'll get to that. I think I need to blow-up my hemorrhoid pillow for my chair.