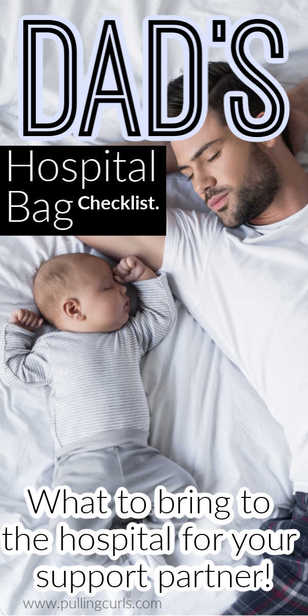 Creating a hospital bag for dad helps everyone enjoy labor and delivery more. This Checklist will help you create a survival kit so dad can support you in your labor.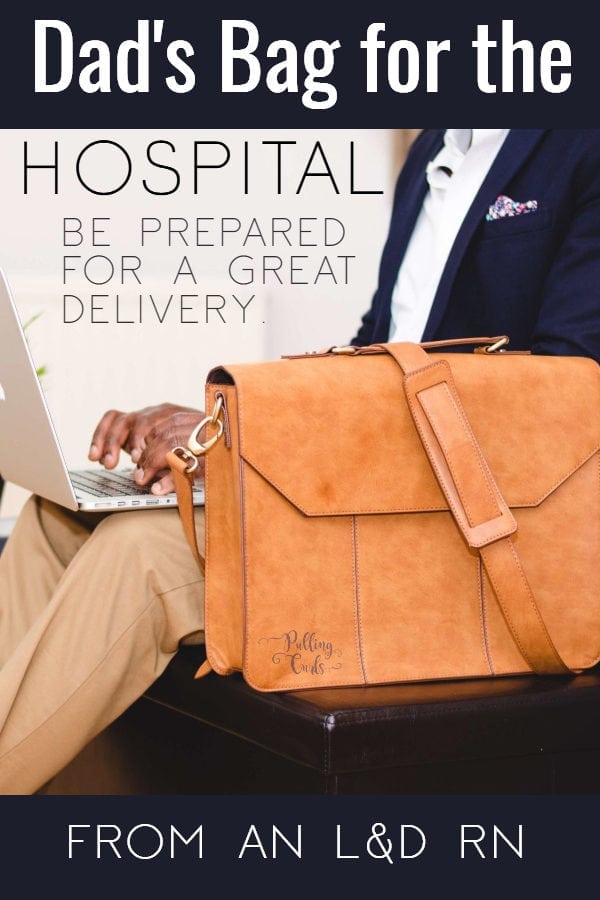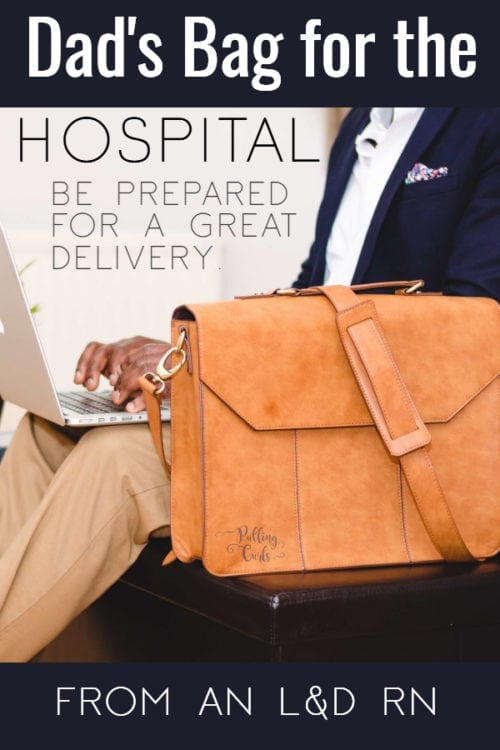 Labor is hard for dads.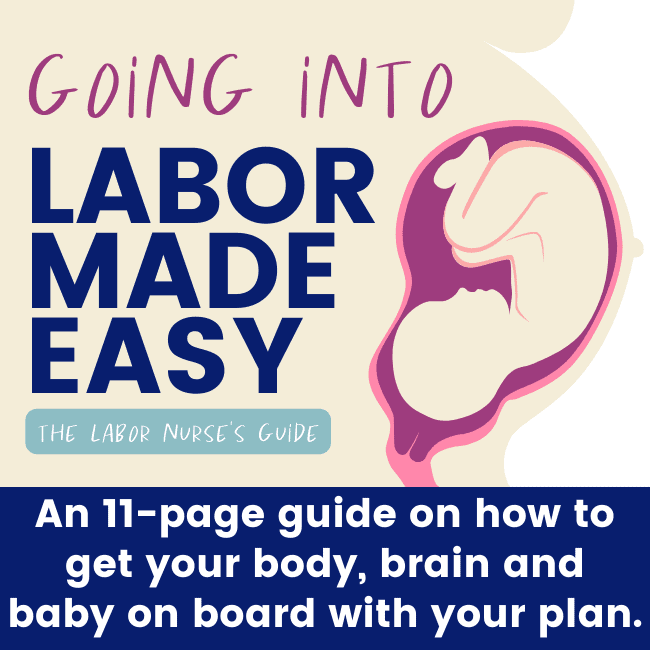 While it is easy to feel the sorriest for the writhing mom, I often see serious fear in the eyes of a dad. To see someone you love in pain or in a precarious healthcare condition where you have zero control. While I am 100% on board for having moms prepared for labor — I think a small prep for dad helps (which is why I have couples questions in this course).
And, remember — if Dad is comfortable, he'll be more accessible for you when you need him. 🙂
This is part of my whole hospital bag series. Be sure to check it all out — and the other checklists including bags for labor, postpartum and baby!
Hospital bag for dad
I do not recommend a large bag for dad. Something can he can easily grab from the car once you're ready. Something like this.
Bring layers. You'll think the room is too cold.
Bring snacks (this type of thing is awesome!). Especially ones you can duck in the hallway and eat quickly.
Bring something to do, but don't plan on doing anything but helping your wife. BUT, having items to do while your wife sleeps or watches TV might come in handy.
I'd recommend going home to shower, but that's just me. We have plenty of dads shower and get ready while at the hospital. I don't mind that either, I just think it might be easier to go home and check on things and then head back.
However, most hospitals allow you to shower as long as you have a private bathroom. I could see that if you live far from the hospital that you'd want to pack extra clothes/toiletries.
Sidenote: If you are going to shower, it's smart to let the nurse know if she's around so there's nothing awkward…. #beenthere
Hospital bag checklist for dad
I have a full labor room checklist that you can download right here:
Dad Hospital survival kit
Make sure you have these handy:
Cell charger or portable charger
Snacks
A sweatshirt
Hospital kit for dad
If you're looking to gift dad with some items to consider:
Magazines he'll like
An external cell phone battery charger
Snacks
Being prepared for delivery comes in many ways. Dads are HUGE fans of this Online Prenatal Class for couples because each chapter has a quick video and key points for you guys to review together!
Don't forget to grab my hospital packing list, and check out all my other pregnancy posts below that: