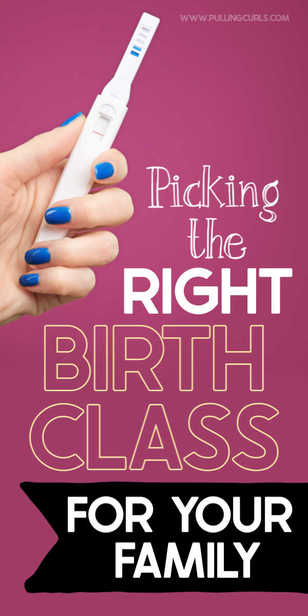 Choosing a prenatal class can be difficult. Finding one that fits what you need can feel overwhelming, but I am here to tell you that there are easy ways to tell which one will work for you.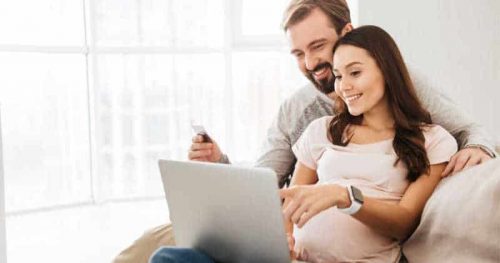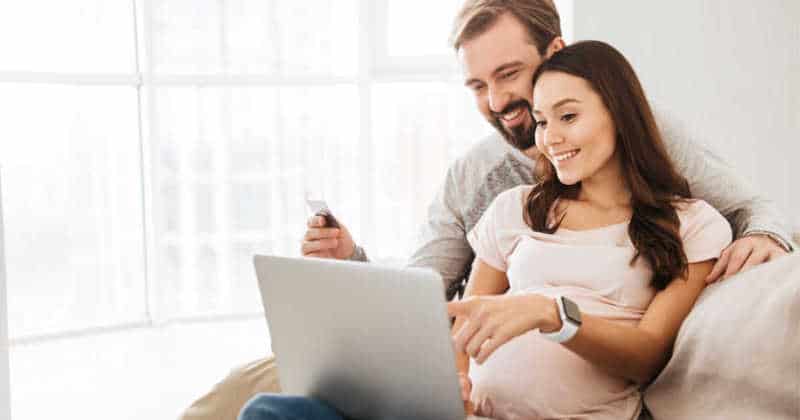 Before we start, I want to be very clear in the fact that I teach an Online Prenatal Class. I have taught it for years (since 2016 — check my copyright out), and was one of the front-runners of prenatal education online.
I offer three different class options, which people find confusing, which is why I made a little quiz on which class to take:
Picking a Childbirth Class Quiz
Now, if you're still unsure of how to pick a class, I want to give you a few pointers. My class comes at several price points and each one includes something different.
Even if you're not sure you want to take my class, this quiz will give you an idea of what will likely work best for you as you get prepared.
[tqb_quiz id='54083′]
---
Things to look for in a Prenatal Class
Before we get into picking one, let's talk about 5 things to look for in a childbirth class:
#1 Experience in Childbirth
Now, here's the real problem…. the internet is hard to gauge experience. In fact, in many internet sales classes they tell you that by simply writing a course you are an expert.
And I'm here to tell you that they are not.
Just by writing something, doesn't mean that you are experienced. Here are a few ways to look for experience:
Longevity on the web — has the person been around for a while? Do they have lots of other posts that seem interesting and well-written?
Background — what is their history. For instance, I've been an L&D nurse at several hospitals since 2001. While you can't prove that to be true — it sounds pretty legit, and that helps.
Check their free stuff. Many people have a lot of free stuff on the internet. Do you like their free stuff? I offer a free prenatal class because I want couples to feel comfortable with me before they buy the real thing. I know how important that is (because I am experienced).
#2 Credentials in Childbirth
While I am the first to tell you that just because you have inititals behind your name, doesn't mean you're a great provider — but it DOES mean that you've done quite a bit of training.
Keep in mind that actual educational degrees mean more than a certification. I have seen a LOT of doulas with a lot of initials and certification who simply can't cope with labor. Of course, I've seen that with RN's as well….
FYI, I'm Hilary Erickson RN, BSN — which means I am a registered nurse, and I have had my bachelor's in nursing since 1998. Sometimes those letters are hard to interpret, so there you go. 🙂
#3 Does it Support YOUR Childbirth?
A lot of childbirth classes (and not just online, I've found this to be true of classes throughout time) support the teacher's way of thinking.
You shouldn't have an epidural.
A C-section is a failure
Giving birth at home is the best way
I really am here to support people in however they want to give birth. I know this, because I've supported thousands of women in the almost 20 years that I've delivered babies.
I love giving you the labor you're hoping for, whether it be supporting you online or at the bedside.
I am also very transparent, that if you 100% want a home birth my course isn't for you as I don't have much knowledge to share in that scenario.
#4 How do you learn best?
If you took my quiz above, you'll know that a lot of it based on how you learn best.
If you truly NEED to sit in a classroom because you can't learn otherwise, perhaps online classes will be a waste of time (although I find mine engaging enough that I guarantee it will work for you).
But, maybe you much prefer video, or an online class environment where you can ask questions in real time (like zoom). There's lots of options!
#5 Will it Include Your Partner?
I strongly believe that birth is about a PAIR of people coming together to make a human. I didn't create a course just for mom (but I did include a lot of extra info for whichever partner would like to read more).
I created a course for both of you. Because you're in this together. I even include couples questions to get you talking about what you envision life like after baby is born.
Simply put, Dads love my course. I even have a few car scenes, and some random videos I added to keep their brains turned on. 🙂
Bonus Tip on Picking a Childbirth Class:
Check the reviews.
I want to be really honest and say that it is really easy to cherry pick reviews, and pick only the best ones. Which is why I use an outside company to collect mine. That makes it more like Amazon where people can really say what they think. I like that, and I have to say that good reviews give me SO many warm fuzzies — and I think it also helps people decide if my class is right for them.
This all being said I want to WILDLY emphasize that picking a class is important.
Even if it's not mine.
Just getting prepared for your birth is super important, so I hope you do it. I hope you find a class that supports you.
Your body, mind and baby will thank you for it!