Problem: Being a family requires a lot of documentation, and there are just SO many papers, many of which I need to find quickly.
When we bought a house, I decided it was time to let go of my Banker's box, and it was time to move to a big girl filing cabinet.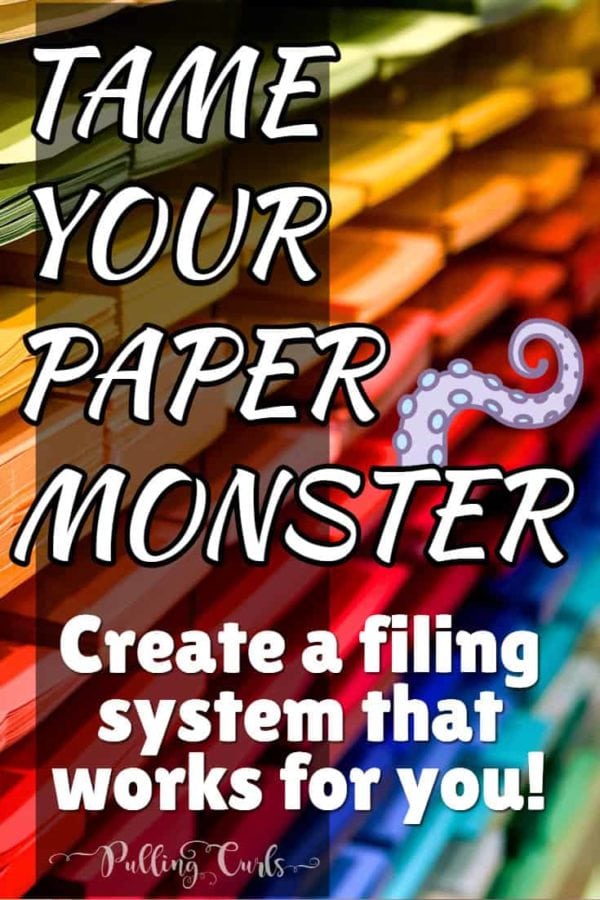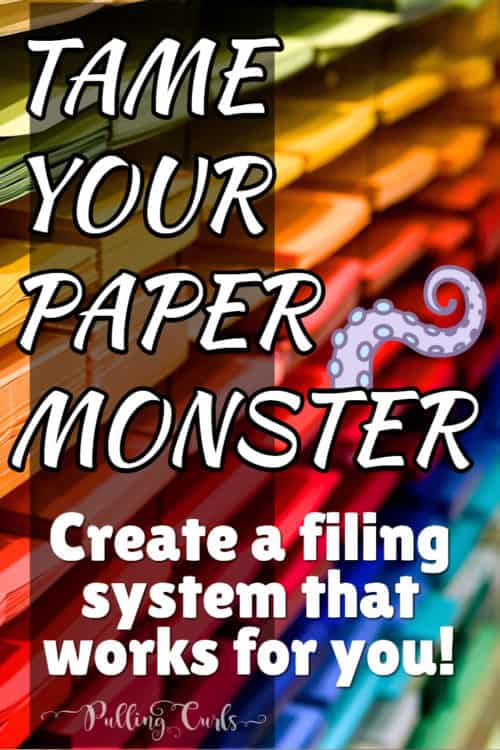 I haven't regretted it. Creating a household filing system has worked very well for us!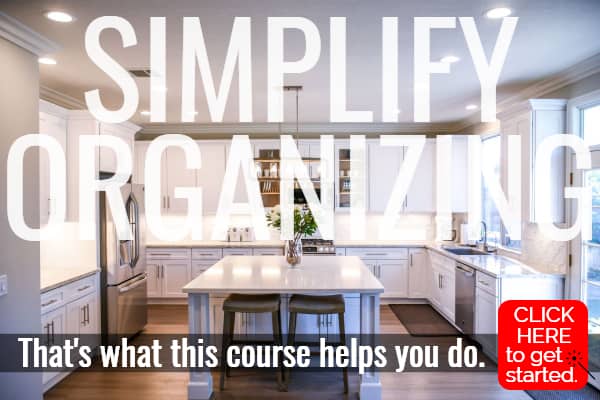 **This post was originally written in Jan 2015, and was updated in November 2017**
This post will show you how to make a filing system (or at least how I make my filing system, as with all systems, you'll have to make it work for you!).
Like everything in my life, my filing cabinet has zones, which happen to correlate to the drawers:
---
Drawer #1: This is where I keep more personal documents.
Car Insurance
Health Insurance
Dental Insurance (back when we had it)
Then I have 3 folders for me — Work, Blog, Etc (and that hanging filing folder has a few other folders within it, including medical, and church papers)
Each of the kids has a folder (I keep school pictures, report cards, etc in there — I have another system for papers from school I want to save)
Drew has a folder (which may be empty – -see Drew #3)
I have also kept old Joyschool lessons, and family home evening lessons that worked well back here. I will get desperate and pull one of those guys out. It's nice. 🙂
---
Drawer#2: This is a more financial drawer
All of our bank accounts
Tax Returns
Credit Card Bills
Other Bills
Retirement Accounts
Life Insurance
Paycheck stubs (back when we used to get those, now they're almost all electronic around here)
Mortgage payment info (there is a larger drawer elsewhere that has all that documentation)
---
Drawer #3: It's my husband's, I have no idea what goes on in there, it's probably a party every night. 🙂
---
Drawer #4: House related info
ALL THE MANUALS (I know a lot of people keep this stuff in a binder, but it would NEVER fit in a binder). Have those separated out into toys, A/V, home info (this is stuff that belongs to the house, so if we ever move that all goes to the next owner, things like oven info, garage door, curtains, etc), kitchen items, electronics, and misc.
Homeowners insurance
Property Tax Info
---
THEN, I still have a banker's box that holds all of our mortgage info. We have refinanced SEVERAL times, and I'm still unclear as to how long I have to keep our old house's mortgage info (I actually got 45 bucks back from a home equity line we had almost 4 years ago the other day). That box is under a bed somewhere. Pretty classy. I find it really hard to store legal-size documents as I only have a few and they would take up an entire drawer in that filing cabinet, so I decided to put all mortgage signing info into that bankers box.
I have a filing inbox. I try to file that all once every couple of weeks. If I can, I try to file it right away, but sometimes that doesn't work.
I think it is SO important to have a filing system in place. That way you can find the papers that you want right away when you need them. If you don't have one, I'd highly recommend it. don't miss my post that tells all about how to organize.
Do you have a filing system? Anything I forgot, or you think is a good tip?

If you liked this post, be sure to check out my post about my course Family Routines: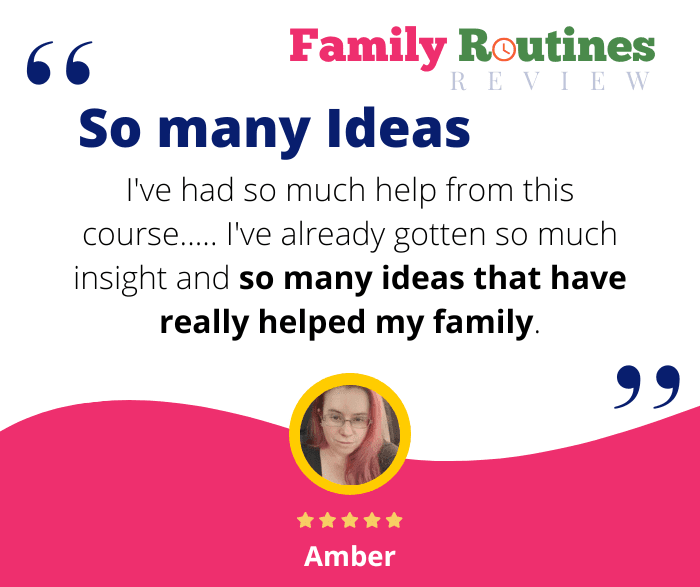 And be sure to sign up for my newsletter with my free printable cleaning checklists:
[pt_view id="e6c66f5341″]