The gift of ease is the best gift for busy familes.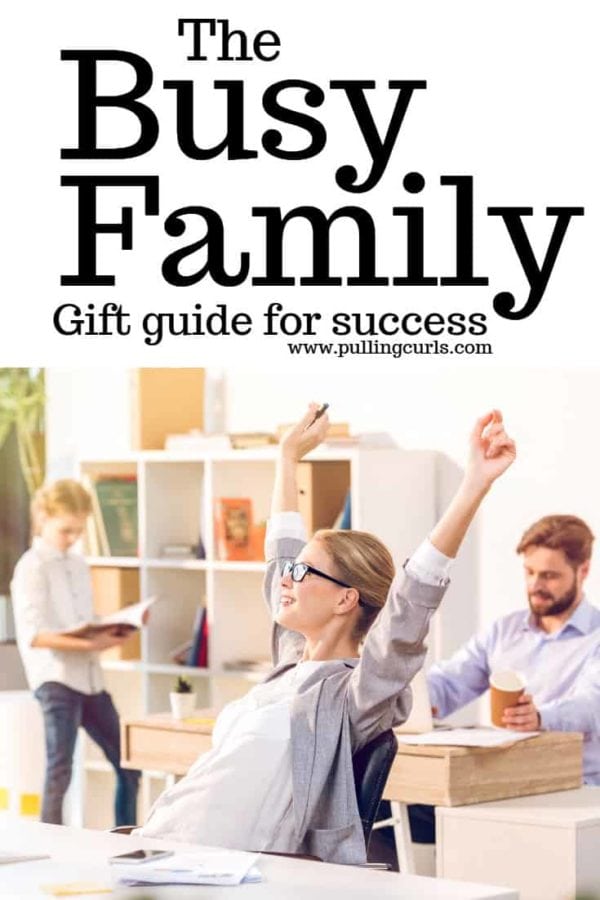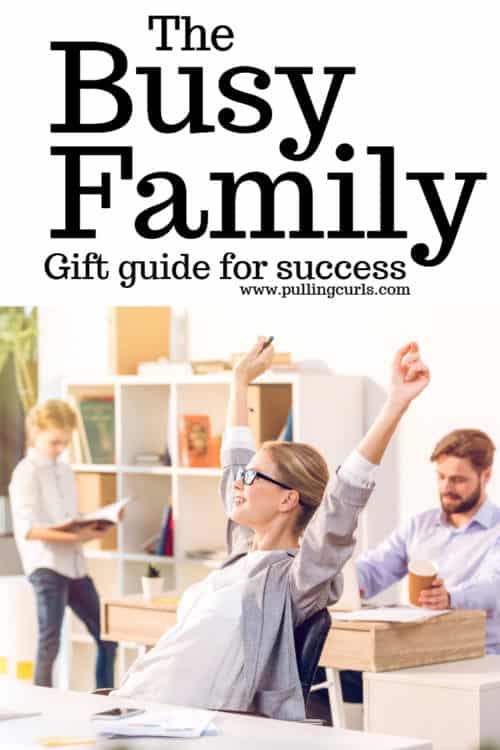 With 3 kids in 3 different schools I get easily overwhelmed. These best gifts for busy families will have you finding life a little easier around your house.
**Yes, some of these items were sent to me, but I love EACH of them. Each was sent with no obligations given, but I am writing about these items because they truly DO make my busy life easier**
FYI, this is part of my Gift Ideas for Families Series << that post has TONS of gift ideas for everyone on your list!
Related Post: Mom Gifts for Christmas
Home Security
I had always wanted a security system, but I didn't want the monthly charge and I didn't want the false alarms to the police.
With iSmartAlarm I bypass both of those things.
You set up your own alarms (we use a few cameras, some contact points and some movement sensors) and then you set it up with the app on your phone.
When any one is triggered (if your alarm is set) it goes through the app and will ping your phone. You can also have it set up to call you or email you.
Each device can have its own set of parameters to alarm to — so you can really make it work for you.
You can also set it to alarm only if a door is opened (vs motion).
It automatically saves a 10 second snippet if the cameras are triggered. You can also have it record all day and save to a micro SD card.
We really like it. For the price (I think we were around $250 for the whole thing) it is well worth your investment for the peace of mind. Full disclosure: I was sent a small alarm set from them, but since then I have purchased some more items out of my own pocket).
You can purchase it directly at iSmartAlarm — or the items can also be purchsaed on Amazon.
The Smart Home
The Nucleus is something I had been looking at for a long time.
In California, our house was so small I could easliy get someone's attention with a quick yell. But, here the house is larger and I lusted after an intercom system.
Enter the nucleus.
Suddenly, I'm able to broadcast to the whole house, call into kid's rooms individually. The whole nine yards.
Plus, kids can call me on it when I'm out. We can video chat without them having a phone (which almost elminates our need for a landline).
I absolutely love it. I know the price tag can be a little initimadating, but remember these things:
It acts as an alexa too
The more you buy, the more you save
You could give one to a grandparent, then kids can call and video chat REALLY easily with family that's far away. 🙂
You can buy it on Amazon — OR save 15% at their website using my Nucleus Coupon code PULLINGCURLS15
Speaking of….
Alexa — I love ours. I use it to set alarms in the AM. My kids use it as a calculator. We ask it questions, it plays music. Really can't get enough of it. If you don't have one (the dot is pretty much the same as the tower, although sound quality suffers a bit), you need it. 🙂
We have also set it up with plugs so that when I say "Alexa, turn the living room light on" she DOES IT! I LOVE IT!!!!
AND if you're wanting to stream onto your wall — a tiny projector is an awesome addition to your home.
I was sent the Cinemood projector and I think it's AWESOME, not only for people with small kids (although that is great too) but you can also use it to stream Netflix or Amazon and I think it will be extra fun when you're camping (you can download stuff to the projector).
You can also hook it up to your laptop.
Living like the Jetsons
Like a lot of you, you probably watched the Jetsons as a kid. And lusted after their robot maid…
And now I have one.
Frankly, the Roomba was just out of reach. I couldn't justify $350 for the convenience of my 2 minute vacuum after dinner.
BUT, on Amazon Prime day I had a gift card from my birthday AND the ilife machines were on sale.
And guys — my feet are in love with it.
Our main floor is tile (we do have a large area rug) and there's no more crumbs and bits under my feet in the AM.
It's just clean floors.
In fact, when the little vac (I call him Robby) can't get in the kitchen, I do notice.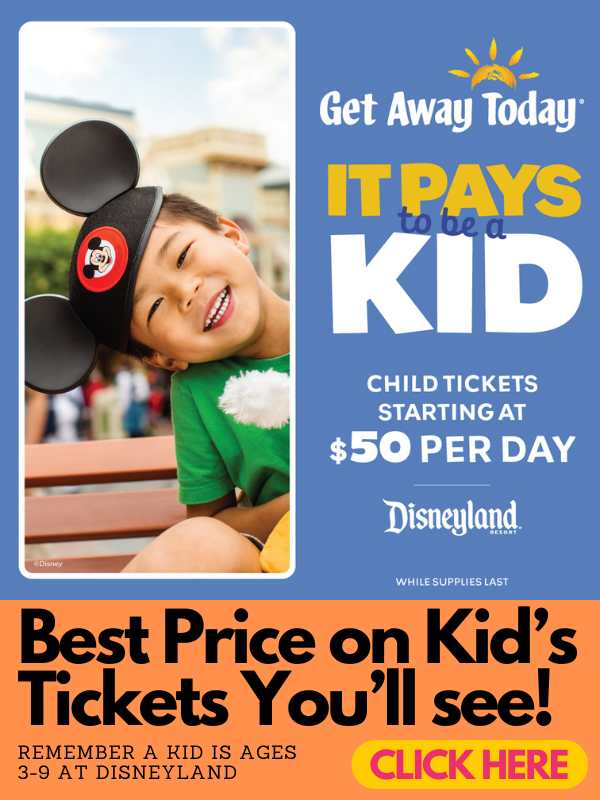 It's just made my feet SO happy. Which frankly, helps the whole morning go well.
I think it runs really well. Keep in mind, you DO have to take the time to keep the brushes clean and empty the cup — but it is really a dream. I love the thing. I can't imagine what the Roomba would do better, but so far the ilife is just perfect for us (and I love the price)!
The Circle
If you're a parent with any brains, you're probably concerned about allowing your kid to use the internet without seeing too much or being on it too long.
And with multiple kids (or, frankly, any kids) you just can't monitor them every second.
Enter the Circle — or what my teenager calls the Robot of Death.
It limits their time, it filters what they can and can't see. I love it.
So far, the only way my son has found as a way around it is to get on our neighbor's wifi.
Then, we had to have a nice talk about stealing.
I love it. Every family needs it. It's taken the pain out of the internet for us. Game changer.
---
Check out the items by clicking on the + sign:
If you liked this post — be sure to sign up for my newsletter, and check out my other gift guides for busy moms, dads and kids below:
[pt_view id="8d8937f4da"]