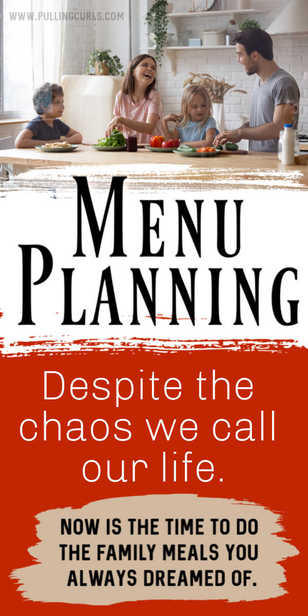 Then I watched a Food Nanny episode. She is a big believer on giving each night a theme. Something clicked. I don't really like her themes, but I had themes of my own that I could pitch in. And somehow having a meal plan template for the week made it a little bit easier! Be sure to keep reading for
But first: If you're looking to simplify your family life and get over your "everyday hurdles" a little easier — check-out my course Family Routines. New content is being added all year. You can jump in for a month and leave when you're ready! I even have a section on getting kids to help more with dinner! #winning!
Ok, back to menu planning:
My themes tend to be these:
1. Chicken
2. Casserole
3. Main dish (I have a random main dish area of my casserole book, those fit in there)
4. Pasta
5. New (I have a ton of recipes torn from magazines, and I also use my pinterest Main Dishes board pretty often to find a new recipe I'm wanting to try)
6. Soup/Salad (depending on the time of year)
7. Crock Pot
My recipe binder has these specific tabs within the main dish area.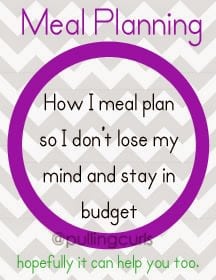 Meal Planning can be more fun if you have something cute to do it on, like this or this. #sillybuttrue
I don't assign meals to a certain day of the week because I can't tolerate that kind of restriction. I do usually think through what I'll have the next few nights, considering people's schedules.
My recipe book also fits into these themes. All of those categories have a different tab (underneath a main dish tab — you know me, I love me a sub category). Maybe one of these days I'll do a post on the recipe book, but I do think it's easier if your recipe book helps support your meal planning.
Here's how the budget fits in:
Anyway, 7 meals usually takes us through 2 weeks. It doesn't make sense. I would guess there is at least one night a week Drew and I go out (although, not lately), and I usually have an emergency dinner a couple of times a week (pancakes, tacos, etc.). Somehow it all works out. I only make things that I have in the pantry. Sure, I might add some fresh produce. A lot of times I'm picking meals that I already have the produce for either in the fridge or in the garden.
If I'm low on spaghetti sauce, we don't have spaghetti. If I have no spaghetti sauce (frankly, unheard of, but this is just an example) we REALLY don't have spaghetti. I was thinking I wanted to have more shrimp, so during a week where I don't have a lot of groceries I stocked up on shrimp. I try to keep a mental note of what meats we have in the freezer. I most often buy them in bulk and freeze. I also try to do a meatless dish at some point during the week since that keeps the budget small also. Once Spaghetti sauce is on sale, we're back in business!
The other thing is that most of my meals are made 100% from scratch. Even my spaghetti sauce often starts with just tomatoes. Buy doing more of the work myself I am saving money, I know where the ingredients came from, and I know how they're cooked. I try to only go to the grocery store once a week, and Costco monthly (you can see my family finance posts). If there is a meal or two that I need another ingredient for, I will jot that on my list and pick it up. We obviously, just don't have that meal until I get the ingredient.
NOTE: My pantry is REALLY large. I keep a LOT of items on hand all the time, and that is important to me, and it also makes meal planning a lot more simple because I have a lot to choose from. If you have a smaller pantry you'll just have to make this work for you.
---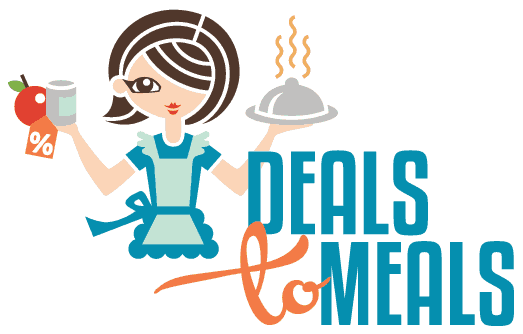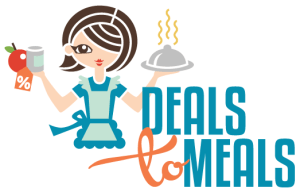 Another great option is the Deals to Meals Service — if grocery shopping isn't your thing. Check it out – -you can get your first 2 weeks free! They do all the ad checking for you, and for just a small fee — you reap the savings, and I LOVE their recipes! (my favorite bread recipe is based off of theirs).
---
Do you meal plan. Any tips you can give me? If you don't, try it for a week and see if it diminishes your stress. 🙂
Other Posts you might find helpful:
How I Grocery Shop
Our Family Finances
My Actual Menu Plans