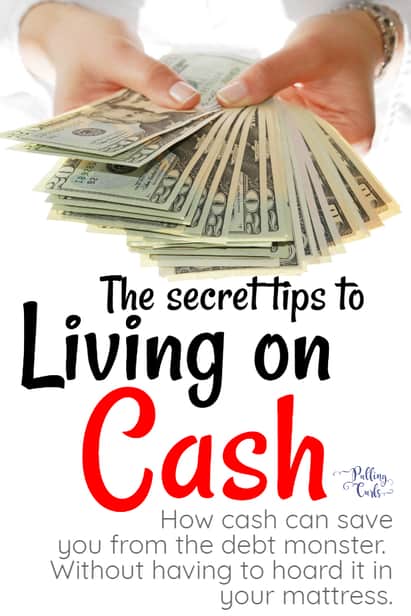 Problem: I spend more when I use my credit card, it's hard to mentally keep track. I want to live on cash, but not carry a lot of cash!

If you liked this post, be sure to check out my post about my course Family Routines: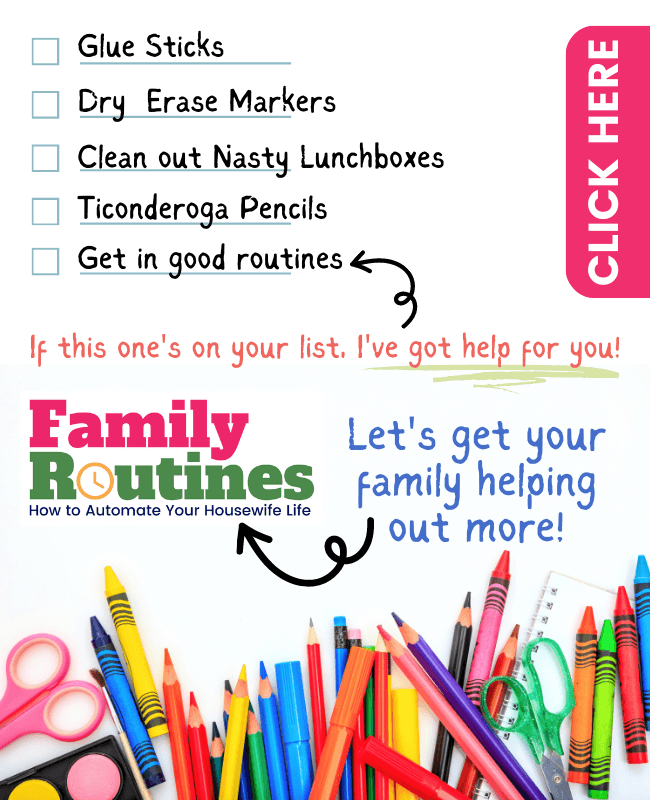 We use cash for our weekly money. It actually really does limit our spending, when I see there is no cash, I figure we can live on the 5 million groceries in my pantry.

Each week we have 80 dollars to spend on whatever the heck we need. Be it groceries, birthday presents (for others, I have a separate budget for presents for our family) or whatever. When I go to the grocery store (which I do weekly, if I dont go to the grocery store that week, I will drop by an ATM) I minus my total from 80 dollars and I get out the rest in cash.
That way I know what's left for the rest of the week with just a glance, instead of doing some serious mental math.
We have a few other categories: Clothes, household, gas, Costco and date nights — all of those I keep track of on a clipboard. I minus the money from each of those areas as the expenses come in. I tend to spend a fair chunk of those areas at a time, so it is a bit easier to keep track, as well as minus them when I'm balancing my checkbook.
Do you think living on cash would make you spend less?
Do you already live on cash, how does it work for you? Tell me in the comments!
Check out my budget worksheet — and all my other family finance posts below that!
[thrive_leads id='32968′]
[pt_view id="0979d5f521″]