Long term food storage is something that can actually save you in an emergency — but what's the best way to build it?
I have thought of regular food storage and long term food storage as separate entities. I have my "regular" food and then I have my "when the bomb drops" food.
And lately, I've felt like that was excessive:
a) I don't want to live past the bomb drop.
b) What are the chances? I'm much more likely to run out of flour….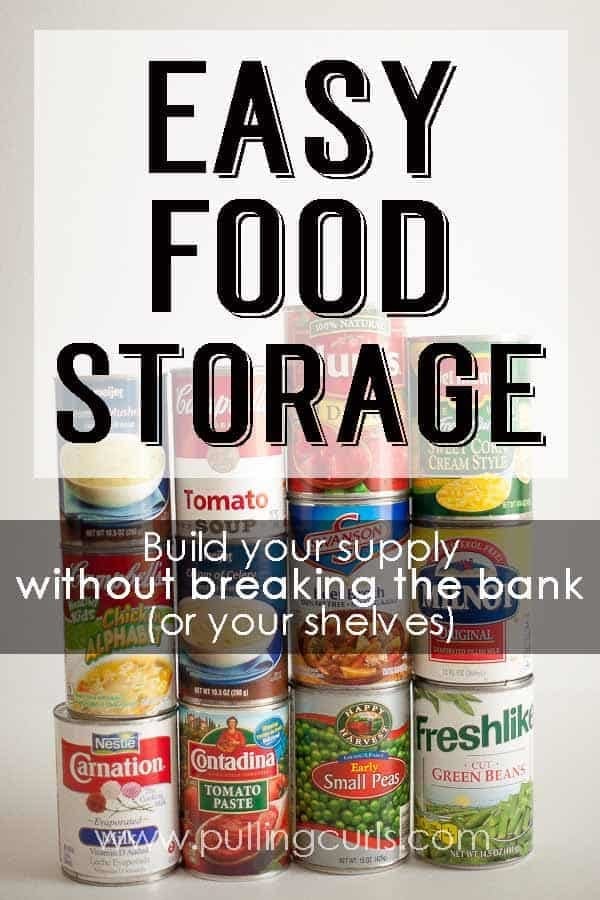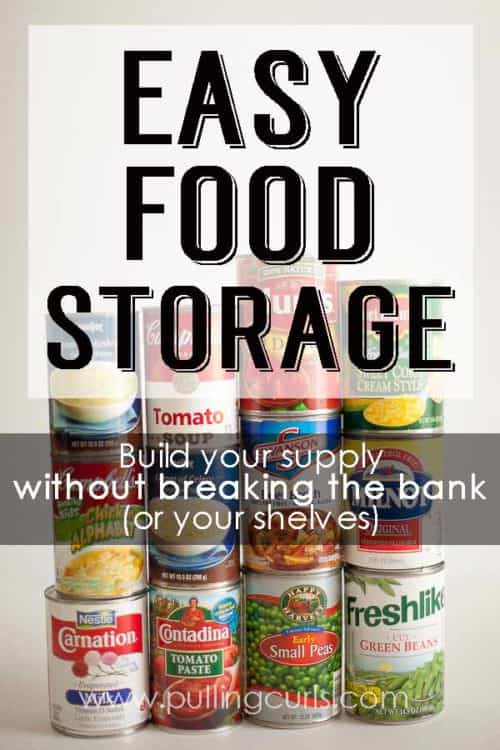 So, today I want to share my 5 tips to building a long term food storage. And by long term, I mean having enough for your family to live off of for a month-a year (the length of time you want is up to you).
First off, and most importantly, i think it's important to talk about the WHY's of food storage
Why should you get long term food storage
Handy
It's SO easy to just have some food on hand at all times. It makes meal planning so easy. I love it!
Never running out
You always need a backup mayo, mustard, and ranch. That's the truth. Running out of those things makes life hard and I don't have the brain cells to always write it down. This is where my pantry excel file comes in handy!
You never know
Even if it's just the flu — there might come a timeframe where you can't go to the store for some reason. Other reasons might include weather or other natural disasters, a lack of funds or other unknown factors. Having a food storage just gives you a cushion.
**I would also say the "unknown" is a reason to not build a TON of food storage. When my husband lost his job I had SO much food storage we truly couldn't eat it all before we moved. It made me re-think how much I had on hand.
[thrive_leads id='31243′]
Ok, back to the topic at hand:
5 Tips to building your long term food storage
What do you use all the time?
Write down what you use ALL the time. Maybe limit it to 10-20 things (and then grow it as you learn more about your family's eating habits):
For me, it would be:
Pasta
Flour
Sugar
Brown Sugar
Cold Cereal
Spaghetti Sauce
Tortilla Chips
Baking Soda
Canned black beans
Canned tomato sauce
Canned crushed tomatoes
Spaghetti Sauce
Potatoes
Taco Shells
Salsa
Canola Oil
Olive Oil
Those are a few good things to stock up on or be sure you check on those things before you go to the grocery store to make sure you're not running out
Clearly, some of those things can have a large amount of storage. But, things like tortilla chips can go stale pretty quickly (especially in a hot house like here in AZ).
However, making a list of things you always want to have on hand will save you distress come dinner time. It also helps you know what to check for in the grocery ads.
Don't forget cold storage
I feel unsettled if we don't have a few boxes of butter in the fridge. I like to randomly make cookies and I would be sad if that couldn't happen because we didn't have butter. Butter is easily stored.
Take a look at your dairy product's storage time frame next time you're at the store. I'm always surprised at how long I can keep shredded cheese or sour cream. Buying 3 or 4 is totally useable in that time frame.
And I also love to have some packages of chicken (breasts and thighs) and hamburger in the freezer.
Make note of the items you could store
Ok, now that you have those things. Let's talk about how many you'd want of those items. A few things to keep into account:
How much you'll use in the time frame you'd like to store for?
How fresh will that item stay, and for how long?
How much space do you have to devote to storage
Jot down soft numbers for those items. For me it looks like this:
Pasta –10
Flour — 3
Sugar — 2
Brown Sugar — 2
Cold Cereal — 10
Spaghetti Sauce — 3
Tortilla Chips — 1
Baking Soda — 1
Canned black beans — 10
Canned tomato sauce — 5
Canned crushed tomatoes — 5
Spaghetti Sauce — 3
Potatoes – 1 bag (buy another as that one gets low)
Taco Shells — 3
Salsa — 2
Canola Oil – 3
Olive Oil — 1 large costco
Let's talk storage
Don't limit yourself to your kitchen area for storage. Do you have a spot in a closet that you could add a small bookshelf to the back. That might be an option to store some food in as well.
When we lived in California I did the ONLY spot that we had extra room — our garage. I checked on it and rotated it all every Saturday, and only through the grace of God did we not get a rats nest in it.
But, it worked. We had a tiny shelf that worked great for canned goods. And a few shelves I used for other stuff.
I am also a HUGE fan of having an extra freezer in the garage.
[thrive_leads id='52462′]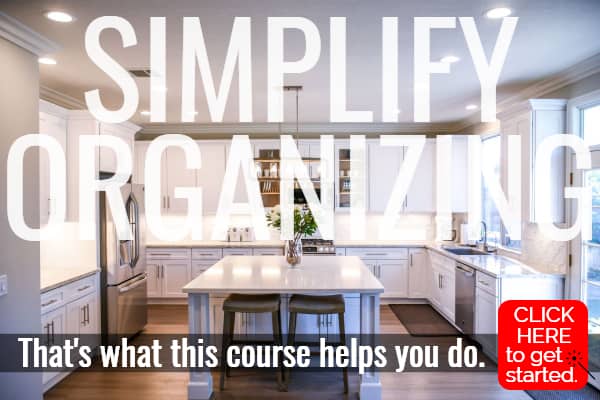 Price Book
I would 100% recommend getting to know how much an item usually costs in your area. When I first moved here prices were WAY lower than they were in California. I used Deals to Meals to get me on my feet and help show me what was a good price.
I would never recommend stocking your food storage on full price groceries.
It only makes sense to stock up on things that are on sale.
And don't go crazy. If you only have room for 10 cans, just buy 10. Buying 15 makes it SO much harder, and you'll curse yourself later.
BONUS TIP:
We still have a fair number of #10 cans (we get ours at the LDS cannary, and all people can purchase from them, you don't have to be LDS) of dried goods. Things like pasta, beans, flour and sugar. I keep these in hard-to-reach storage areas in our house. Far back cabinets, under our beds. Places like that.
I literally only plan to use these in emergencies.
Emergencies come in many forms. It could be a long-term sickness, unemployment, natural disasters, or just running out (but hopefully the things above keep us from needing to use it for that).
You certainly don't need to be a "prepper" to build a good sized food storage. Just remember:
Store what your family always eats
Try to build your food storage with items that are on sale
Get creative for storage options.
If you liked this post, I bet you will LOVE my pantry excel spreadsheet that helps you keep track of what you have vs what you need. It's totally free right here (and be sure to check out my other grocery saving tips below that):
[thrive_leads id='52462′]
[pt_view id="8f416360d5″]