I haven't done a meal plan in FOREVER here on the blog.
Our family continues to eat. True story.
For a long time I was trying tons of great new recipes from Gathered Table. BUT, I will admit that trying something new so frequently started to grate on my mommy nerves.
Those tend to be quite raw, already around 5 pm. Anyone else?
SO, I wanted to share some of the things I'm making right now — be sure to sign-up for my freel meal planner at the bottom of this post!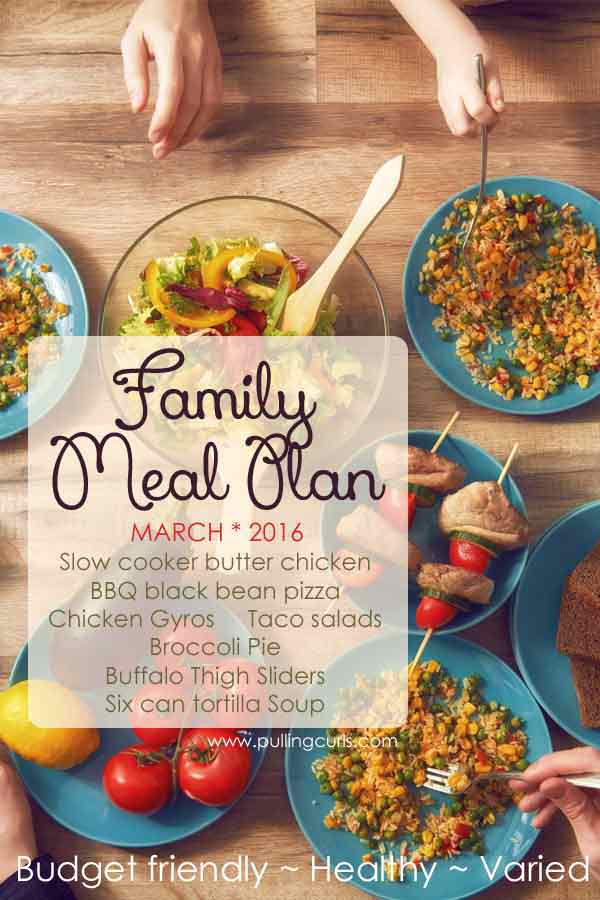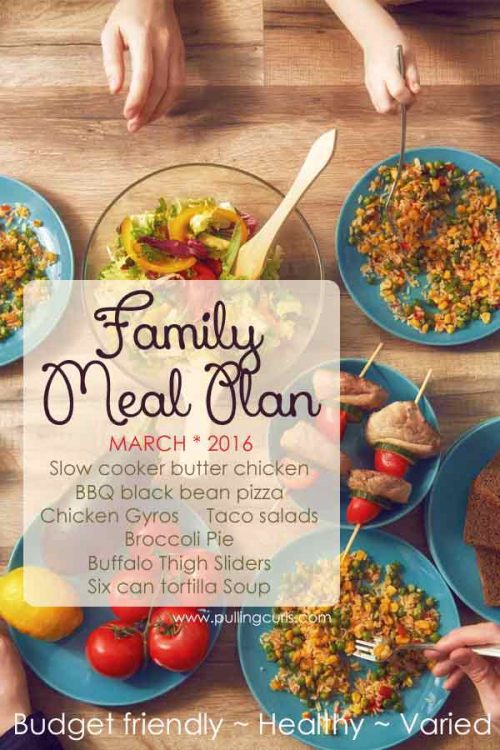 I actually got this recipe FROM Gathered Table, although this one seems pretty similar. Something really new and different for our family. I think I am actually going to alternate meal plans with some great ways to help your kids try foods from other countries coming up. The kids tolerated this, but I thought it was a fun change. NOT hard to make and a slow cooker dinner for the total mommy nerves win!
Skill level: LOW
Time: Medium (it takes a bit to mix it all up, for a slow cooker dish, this is more time intensive than usual).
Ideas for sides: I'd just do some cut-up veggies. The dinner is so warm and has so many flavors, whatever you put with it you want to be light and easy on the taste buds.
I've made this a bunch of times in my meal plan. Mainly because it's different than our norm, it's easy and the family really likes it!
Skill level: LOW (especially if you use store-bought dough)
Time: Fast (again, especially if you use store bought dough. If I don't use store bought dough I often will make a large batch and freeze portions for another time).
Ideas for sides: Salad. I almost always do a salad with pizza, or cut-up veggies.
Boy oh boy do I love a good gyros, this is a great at-home alternative.
Skill level: Pretty low, it does involve a lot of spices and measuring. If that bugs you… well… you might not want to make this. Also, I just chop the cucumber small and wisk it in a bowl with the yogurt, I don't blend. Too much clean-up.
Time: Medium. The chicken neesds to marinade. It's great to make while the kids are doing homework. It only marinates an hour, but I like it longer. 😉
Ideas for sides: Veggies. I've had a love of green beans lately. Or roasted veggies would be tasty!
Taco Salads
Total desperation dinner, and a great way to use up meat you have leftover. If you don't have a lot of meat, add some beans to fluff it up. 🙂 This week I had leftover ground beef from tacos a few nights before. EASY!
Skill level: You could be in a coma and make this. 🙂
Time: As little as you want, really.
Ideas for sides: No need, it's all encompassing. 🙂 You could cut up some fruit?
Easy peasy and a great way to get your kids to eat broccoli.
Skill level: LOW.
Time: Very low prep time, does take a bit to cook (but you can watch TV while it does that).
Ideas for sides: This meal is pretty well self contained, but it could be super tasty with a cool salad.
Yumm…. I love buffalo with blue cheese-ness. These are tasty.
Skill level: Medium.
Time: Not too long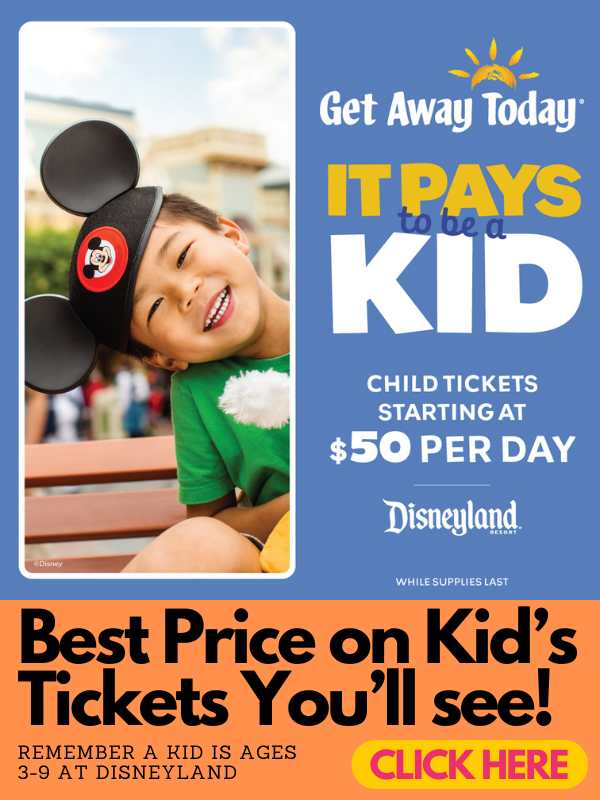 Ideas for sides: Try to keep it light and crisp. You could do some fries, a light pasta salad or a regular salad. Frankly, it's likely I'd just do raw veggies on the side (anyone seeing a theme). Or, my personal favorite, chips.
Who couldn't use a little bpa in their diet, right? But on a cold winter day this stuff is an awesome, quick meal. Yum-o. Add some cheese and sour cream and you're in heaven. Especially if you like cheese and sour cream, like me.
Skill level: Extremely low. Unless you can't open cans, and then this will be hard. 🙂
Time: Low.
Ideas for sides: You could do some bread or some absolute nothing. I usually just throw some chips on the table the family crumples on theirs.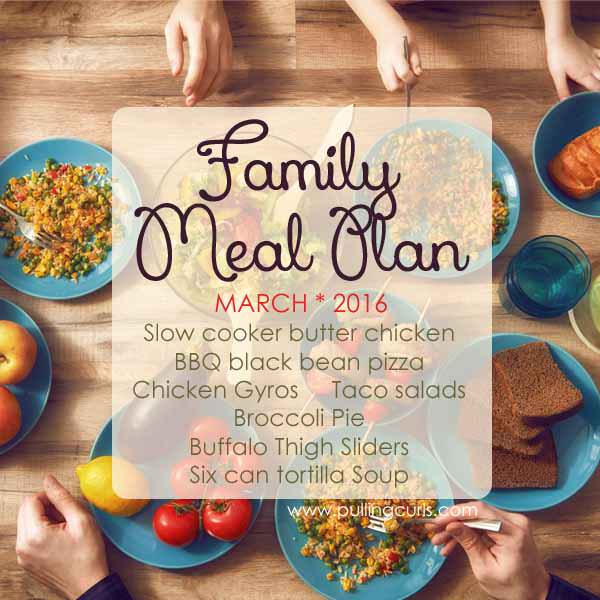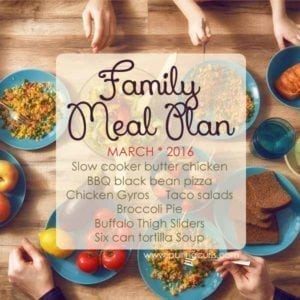 So, that's that. I hope you found it helpful.
If you liked this post, sign up for my free meal planner!

Also, check out my other meal plans!
[pt_view id="5e1bd0473e"]