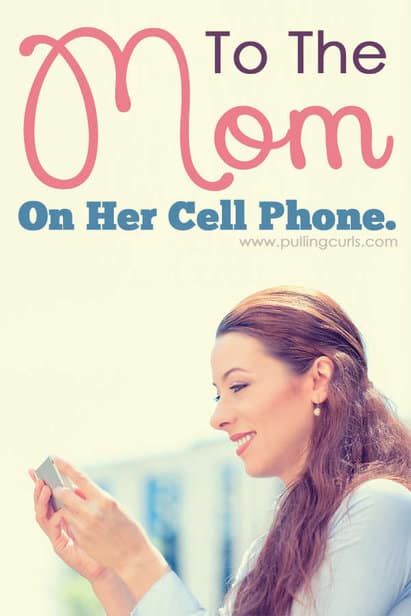 This is to that mom, at the park so selfishly looking at her cell phone. Or, there she is at the mall scrolling while her children look for jeans.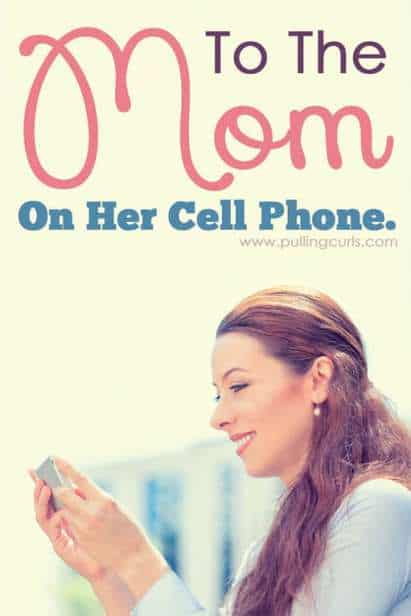 How could you?
These precious moments.
They're sifting by.
Oh yeah, well have you ever thought:
My mom NEVER took me to a park. I went on my own, and she stayed home in the peace and tranquility of a quiet house. Anymore, it's requisite I go with my kids. How many hours of them going down the slide do I REALLY need to watch.
Did you ever think I'm arranging meals for a sick friend… Or, planning a school function?
Or while at the mall I'm looking to find a better price for the item they're wanting.
Being able to send a quick text or email allows me to SPEND more time with my kids at the park instead of having to be at a meeting or meeting someone somewhere.
Did you ever think I maybe get ENOUGH time with my kids at home? Do I REALLY need to watch their every move at the park and savor in each rung climbed. Did you know I spent an hour reading with them this morning and we made a volcano before coming? We played all morning because I knew the park would allow me a little "me" time (while them still getting "their" time).
My cell phone allows me to do 900 things that give me MORE time with my kids. AND it allows me to do things like take them to the park without blowing my brains out from boredom.
Yes I waste time on it.
Back in the day moms had romance novels and soap operas. Now we have facebook, instagram and our phones to keep us from losing our minds in a world that we are ever-more required to be involved in. My mom never left a home she loved. I cherish the ability to see friends who live far away. Gives me a nibble of my past.
We're just doing our best in each groundhog day, so maybe your time would be better spent spending some time on Instagram instead of judging me.
Thanks so much.
If you liked this post, be sure to sign up for my newsletter!
And don't miss my other MomHacker posts (or my Pinterest board!):
[pt_view id="a38f28df64″]